Connecting at APEC 2017
This year's Applied Power Electronics Conference (APEC 2017) took place March 26 – 30 in Tampa, Florida. The conference portion of the event boasted 18 professional education seminars; 20 industry sessions that addressed the current state of the power electronics industry from both technical and business perspectives; three rap sessions that fostered conversations about trending topics within both the industry and society; 40 technical sessions, each with between five and nine peer-reviewed presentations; and 18 dialogue sessions each comprised of between seven and 24 presentations that were selected through the same rigorous peer-review process as the technical presentations, but gave attendees a chance to speak at length with presenters.
APEC 2017 also featured a sold-out exhibition with more than 260 exhibitors, including several connector and cable assembly suppliers. See below for the scoop.
Connectors Take Flight
Würth Elektronik Product Engineer, Michael Brooks, constructed a hexacopter drone for the company's APEC 2017 exposition and "Can You Design it Better Than Mike?" Competition, which offers participants a chance to win a ticket to APEC 2018.
The hexacopter design features: one WR-WTB Series three-pin 1.50mm SMT male horizontal shrouded header (648103131822), two WR-WTB Series six-pin 1.00mm SMT male horizontal shrouded wire-to-board connectors (665106131822), and one WR-COM Series micro USB 2.0 SMT Type-B horizontal connector (629105136821). According to Mike, the micro USB connector is used to interface with the controller and quickly adjust the parameters of the drone, including control algorithms and input management from the controller, as well as to enable diagnostics that can troubleshoot problems and monitor the performance of the drone's speed controllers. The pin strips are used to easily connect and disconnect the cabling between the flight and speed controllers, which helps speed up part exchange during repairs and bench testing.
"Overall, I find that the right connectors make all the difference in creating these kinds of applications, as the building phase requires a lot of testing and the removal and reconnection of several parts before it finally works," said Brooks. "Plus, once they're up and running, the right connectors make replacing broken parts much simpler. As long as weight isn't an issue, as it is in racing applications, good connector choice at the beginning of a design cycle really benefits the design and maintenance of applications like this multicopter."
Applications to out-design Mike using the same components he used to build the hexacopter are due by May 5, 2017.
Product Highlights
Rubadue Wire showcased their 300°C insulated wire for down-hole geophysical applications. Rated for 300°C continuous operating temperature, this wire is available in 8 – 30AWG with the potential for up to 600V ratings, is compliant with RoHS and UL AWM Style 11540, and offers long-term stability in addition to excellent resistance to UV radiation, chemicals, water, and underground environments. A majority of the company's offerings — which include a full line of extruded wire and cable products in a wide variety of sizes, types, configurations, and insulating materials — is especially focused on providing high-temperature solutions.
AVX's 58-9296 Series single position, vertical poke-home connectors provide design engineers with a compact, cost-effective, and electrically and mechanically reliable alternative to hand soldering. According to Connector Product Manager, Tom Anderson, this series is the first to successfully bridge the gap between inexpensive, but wildly inconsistent hand soldering processes and expensive, but exceedingly reliable two-piece connector systems in high-volume, 18AWG applications, including: power supplies, LED drivers, industrial motor controls, and IoT sensors and solenoids, amongst many others.
Sumida's PANTA© Flexible Flat Cables (FFC) provide quick, easy, and reliable board-to-board connections in automotive, industrial, consumer, and medical applications that require low weight and high packing density. Available with several different connection types, lengths, and conductor quantities, the series is especially ideal for use in the clock spring cartridges within automotive steering column control modules, and is also offered in complete, pre-assembled clock spring modules. The company also showcased its compact PANTA SMD connectors, which enable connections between sandwiched PCBs and PCBs positioned at different angles, enhancing design flexibility in space-constrained, high-volume applications.
New England Wire Technologies offers a wide array of wire and cable, including flexible interconnect wire, for alternative power, audio visual, communication and control, industrial, medical, military, aerospace, robotics, and scientific and research applications. Products include litz wire, multiconductor cable, hybrid cable, microminiature coaxial cable, and high and low temperature wire manufactured to customers' exact specifications or design requirements.
Eaton offers Cooper Bussmann terminal blocks, including Eurostyle, single-row, and edge connector types, and has plans to extend their current offering with new product releases before year's end. Their terminal blocks are found in HVAC systems, traffic signals and controls, industrial and environmental controls, and security and alarm systems.
Storm Power Components' braided copper connectors provide flexible, low-inductance connections and dampen vibration in a range of industrial OEM applications, including electrical power supplies, substations, and industrial plants. Although more expensive than copper bus bars, the flex braid assemblies return the investment by mitigating the cost of potential downtime and maintenance, as well as the energy loss generated by loose electrical connections.
Vishay offers a collection of dip solder, edgeboard, and rack and panel connectors. Their edgeboard connectors are available with standard and angled terminals, their rack and panel mount connectors are available with a variety of pin and socket combinations, and several of their connector products are qualified to MIL-C-28748/7/8.
EMWorks' HFWorks 3D electromagnetic simulation software for RF, microwave, antenna, and high-frequency, high-speed electrical and electronic devices and circuits — including coaxial cables and high-speed differential signal connectors — allows engineers to optimize performance and prevent failures. Additionally, unlike most simulation software, EMWorks software works within 3D CAD software, including SOLIDWORKS® and ANSYS SpaceClaim, providing engineers with the ability to manage their entire project in a single program, which both mitigates errors and saves time.
Recently posted:
[related_posts limit="10″]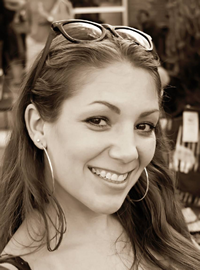 Latest posts by Christine Stieglitz
(see all)