Circular Connector Market Continues to Expand
Led by strong growth in the military/aerospace and commercial/industrial markets, circular connectors see continued strength even amid the disruptions of the pandemic.
While some industries suffered huge declines last year due to the COVID-19 pandemic, the connector industry briefly slowed and then recovered with unexpected strength, declining only -2.2%, resulting in 2020 worldwide sales of $62.7 billion. Circular connectors, representing $4.3 billion or approximately 6.9% of total connector sales in 2020, declined a mere 1.4%. Although sales of cable assemblies using circular connectors did decline in 2020, anticipated growth in 2021 means this product will represent over 9% of the worldwide cable assembly market, ranking behind application-specific and I/O rectangular assemblies.
Examining the circular connector market from a commercial/industrial perspective versus MIL-spec/COTS type, in 2020 sales of commercial/industrial circular type connectors exceeded military/COTS-equivalent types by over 30%. This was primarily driven by the transportation and telecom/datacom markets, which experienced higher than normal connector demand.  It is important to note that there is considerable cross-over between mil/aero and commercial/industrial for end-use applications. In fact, many standard MIL-spec circulars are used in industrial applications such as commercial lighting and machine controls, while commercial circulars such as push-pull types and breakaways are used in military wearables involving sensors and communications. MIL-spec circulars are even used to power many of the mini-UAV applications used in the commercial sector. MIL-DTL-55116 connectors are popular for portable commercial radio and intercom systems.
Over 300 connector companies participate in the manufacturing of circular connectors, and close to 200 of these have annual sales greater or equal to $5 million. Because all types of circular connectors are used worldwide, manufacturing locations are widespread, allowing for both local and export sales. For clarification, MIL-spec/COTS and commercial/industrial circular connector forecasts do not include electric vehicle charging connectors or heavy-duty circular connectors such as those used in nuclear, high-pressure (hydrospace and MIL-C-24271, 22249, or 24231 types), or connectors used in energy exploration applications. These connectors fall under application-specific or heavy-duty/harsh-environment types.
It is not surprising to see that, when you examine the company based on base of origin, Europe accounts for the most manufacturers of circular connectors, followed by North America. The largest percentage are headquartered in Germany.
Distribution of Circular Connector Manufacturers
With Annual Sales ≥$5 Million by Geographic Region
Examining the top 10 manufacturers of circular connectors, we see that Amphenol is the largest manufacturer of standard MIL-spec/COTS equivalent and commercial/industrial circular connectors, with a market share of close to 35%. This market share is almost five times that of the next largest manufacturer, TE Connectivity, which has over 7% of the circular connector market. Although Amphenol excels in both the MIL-spec/COTS equivalent and commercial/industrial categories, it holds more MIL-spec qualifications than any other connector company. Amphenol and TE Connectivity are followed by LEMO, which has over 6% of the circular connector market. It is interesting to note that TE Connectivity, although always a participant in the commercial/industrial circular connector market, did not truly participate in the MIL-spec/COTS-equivalent circular connector market until the company's 2012 acquisition of Deutsch Group SAS. In 2011, Deutsch had connector sales of approximately $670 million, of which over 35% were in the military/aerospace market sector, and was ranked the 13th connector supplier in the world. In 2020, LEMO was the 36th largest connector maker although the company only manufactures circular connectors. Although 15% of the company's business is with the military/aerospace sector, LEMO holds no formal military approvals.
Popular Product Types Among Circular Connector Families
Analyzing individual product types within each of the two key circular connector product families, it is obvious that among MIL-spec/COTS-equivalent connectors, the family of MIL-DTL-38999 connectors has the highest sales worldwide. Within this family, Series III — including composites, BACC (Boeing approved), and EN3645 configurations — are the most popular. Creative combinations include Amphenol's KVTV series, which assembles inserts from MIL-DTL-5015 into shells from Series III MIL-DTL-38999. Spacecraft Components puts inserts from MIL-DTL-38999 into reverse bayonet VG95234 housings for its DuraLock SCPB39 series. Multiple suppliers offer versions with low-pass EMI filters, PC termination, non-outgassing inserts for deep space needs, and multi-port assemblies with RF coaxes instead of standard size 12 through 20 contacts, plus inline adapters as "gender changers" or "connector savers."
Switching to commercial/industrial type circular connectors, plastic and metal shell push-pull types not only account for the largest percentage, and also represent the single largest circular connector type. In 2020, plastic and metal shell push-pull connectors accounted for slightly more than 45% of the total industrial/commercial connector market and almost 27% of all circular connector types. Push-pull connectors are offered by almost all the key circular connector manufacturers, with some developing their product offerings around the push-pull concept.
Future Developments in the Circular Connector Market
Several suppliers offer micro-38999 connectors and target their sales to compete with Glenair's Mighty Mouse connectors. While many indicate they offer an equivalent to, or can mate with Mighty Mouse, Glenair does not accept interchangeability with others. The Engineering and Technical Support Directorate within DLA Land and Maritime has undertaken the task of creating a MIL-specification that will establish test and performance criteria for connectors to be equivalent to Mighty Mouse based upon application needs and equivalencies to MIL-DTL-38999. For several years, they have had an industry group involving other U.S. agencies and system integrators, such as Raytheon Space and Missiles, along with established D38999 manufacturers, including Amphenol, ITT Cannon, Souriau (Eaton), and TE Connectivity (plus other companies that are new to these products, including Omnetics Connector Corporation), working to create this specification. Bishop & Associates has attended these meetings from time to time to maintain current knowledge regarding specification status. As of this writing, the specification draft is well underway but still incomplete. If/when finished, Qualified Parts List (QPL) approval will be based upon dimensional inspection to applicable new drawings and testing per the new specification's requirements, but intermateability testing between suppliers is not part of the QPL process.
In addition to push-pull connectors, many commercial and industrial applications involve Metric "M" series connectors, which are defined by their metric coupling thread. They are used worldwide for industrial processing, measurement, control, and sensor applications. They have different coding to differentiate power ratings, data interface configurations, termination means, and special characteristics. Sizes currently range from M5 to M50. The most popular are the M8 and M12 sizes, covered by IEC standard 61076-2-10. Each metric connector size may have different manufacturers with varying options. Recent standards have defined M8 and M12 for SPE (single-pair Ethernet) supporting 10 Mb/s transmission over balanced single pair cabling to deliver power and data to devices. These products support a wide range of building control applications and transportation applications. M-style circular connectors are anticipated to achieve a five-year compound annual growth rate (CAGR) of close to 6%, with growth in not only traditional markets like industrial, but also in the transportation market.
Overall circular connector growth through 2026 is forecast to achieve varying five-year CAGR results, based on product type. High growth is expected for the micro-circular MIL-type grouping that involves new micro-D38999 types along with circular versions of ultra-small connectors that reference MIL-DTL-83513 and MIL-DTL-32139 (specifications define rectangular connectors, but they are used to reference circular connectors that meet applicable test procedures). Above average growth will also be seen in push-pull connectors and industrial/commercial power circular connectors.
Much of the information provided in this article is from the just-released market research report World Circular Connector Market 2021 from Bishop & Associates. This new six-chapter research report provides an inclusive analysis of the MIL-spec/COTS equivalent and commercial/industrial circular connector market, with detailed statistics by region, and by circular connector types, for the years 2019, 2020, 2021F, and 2026F. In addition to circular connector families, product and marketplace information also is separated for MIL-spec/COTS equivalents and commercial/industrial types, plus information on primary suppliers and a quantitative review of cable assemblies using circular connectors. See a detailed summary and ordering information for World Circular Connector Market 2021.
Subscribe to our weekly e-newsletters, follow us on LinkedIn, Twitter, and Facebook, and check out our eBook archives for more applicable, expert-informed connectivity content.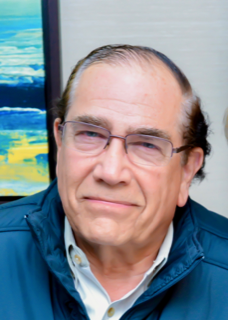 Latest posts by David Shaff
(see all)