Board-to-Board Connector Products
This week's Product Roundup highlights board-to-board connector products from leading suppliers for applications in the datacom, telecom, industrial, military, aerospace, medical, transportation, and consumer electronics markets.
Board-to-Board Connector Products 
Advanced Interconnections' line of high-reliability, through-hole board-to-board connectors is available in single-, dual-, and triple-row designs with closed-end, anti-solder-wicking, screw-machined terminals on a 1.27mm, 2.00mm, or 2.54mm pitch. It also features high-temperature Peel-A-Way® Removable Terminal Carriers made of polyimide film, which act as the insulator material, provide complete solder joint visibility, and support automated pin loading to enable simpler, more flexible, and more cost-effective installations and ensure higher reliability connectivity. Additional options include a variety of standard stack heights, staggered patterns, right-angle configurations, custom designs, and surface-mount solutions. The 2.00mm-pitch Peel-A-Way Board-to-Board Connectors are available in one, two, or three rows with 10, 20, 30, 40, or 50 pins per row and mated stack heights spanning 1.17mm to 6.10mm. They also feature brass terminals with standard or lead-free solder preforms and beryllium copper contacts with gold-over-nickel, matte-tin-over-nickel, or tin/lead-over-nickel plating, all but the latter of which is RoHS compliant and compatible with lead-free processing. Peel-A-Way Board-to-Board connectors are rated for operating temperatures extending from -269°C to 400°C. The range also offers connectors with UL94 V-0 FR-4 fiberglass epoxy bodies, which are rated for -40°C to 140°C, and with molded, UL94 V-0, high-temperature, glass-filled, liquid crystal polymer (LCP) thermoplastic bodies, which are rated for -40°C to 260°C.
SV Microwave
's 3mm Board-to-Board Interconnects support the lowest stacked height (3mm) of any high-frequency board-to-board coaxial connection system and are ideal for embedded computing and high-density stacked PCB and multiport applications. The series facilitates direct pogo-pin-style connections between PCBs, supports a minimum pitch of 3.81mm between adjacent connectors, and is available in both solder-attach and solderless versions, the latter of which is especially easy to assemble, reduces yield, and doesn't damage PCBs. It also provides high-frequency performance from DC to 40GHz with 50Ω impedance, 1.30:1 VSWR, and 0.60dB insertion loss; tolerates 0.127mm of axial misalignment and 0.1778mm of radial misalignment; and is rated for a minimum of 500 mating cycles in operating temperatures extending from -65°C to +165°C.
Amphenol ICC
's Millipacs® 2.00mm modular board-to-board and cable-to-board interconnect system provides cost-effective bandwidth and signal integrity performance upgrades for existing backplane system architectures in medical, telecom, datacom, industrial, and transportation applications, including MRI scanners and diagnostic equipment, routers, base stations, servers, storage units, data acquisition systems, power and energy systems, radar and sonar, UAVs, in-flight entertainment and communications systems, and railway traffic management and control systems. The Millipacs interconnect system features a hard metric configuration designed in accordance with IEC 917, IEC 61076-4-101, and Telcordia GR-1217-CORE standards and offers high-speed (HS), right-angle receptacles that deliver data rates up to 25Gb/s with low crosstalk performance at high frequencies when mated with standard IEC 61076-4-101 Series 2mm hard metric (HM2) vertical backplane headers, which were originally designed for applications that require up to 3Gb/s. The HS receptacles have five rows, can accommodate up to 24 (Type A) or 30 (Type AB) differential pairs per 50mm of standard module length, and are compatible with both broadside and edge-side coupling. They also have dual-beam tulip contacts, which deliver high contact reliability and an equalized signal path, a small press-fit section, which helps reduce crosstalk at higher frequencies and lowers impedance for faster signal speeds, and the same physical outer dimensions of IEC 61076-4-101 Series connectors, which allows users to retain existing board space and card slot widths.
TE Connectivity
's Eurocard connector line features an internationally accepted design that's compliant with both DIN 41612 standards for two-piece PCB connectors and IEC 60603-2 standards for PCB connectors made to support frequencies below 3MHz and delivers high signal integrity and reliable electrical performance in datacom, telecom, industrial, and transportation applications. The line is available in board-to-board, wire-to-board, ribbon-cable-to-board, and high-current configurations and is compatible with common bus systems including CIMBUS, FUTUREBUS, VMEBus, MULTIBUS (II), NUBUS, VXi Bus, STE Bus, and VME 64X. Additional features include flame retardant materials, polarized housings, various solder post lengths and action pin and eye-of-the-needle contact tails, selective contact loading capabilities, and standard, as well as half, third, and expanded DIN sizes. Ideal applications include high-speed trains, industrial distributed control systems (DCS) and power relays, data centers, storage and server equipment, base stations, telecommunications equipment, backplane and motherboard assemblies, switching systems, modular rack systems, factory automation equipment, programmable logic controllers (PLCs), robotics, test and lab equipment, energy distribution systems, and monitoring equipment.
Interstate Connecting Components (ICC) is now stocking AirBorn connectors and accessories, including its W Series Rectangular Connectors, which are qualified to MIL-DTL-55302 and field-proven in countless military and defense applications, including space shuttles, Mars rovers, and GOES-16 and Milstar satellites. The series employs a rugged and reliable contact design engineered for use in extreme environments and resistant to vibration, corrosion, shock, humidity, and temperature cycling. It features a cantilevered spring-member receptacle that creates three points of contact with mating pins to ensure consistent contact at all times, is available with one to four rows and up to 208 contacts on a 2.54mm pitch, and is rated for 500 mating cycles in operating temperatures extending from -65°C to +125°C. Connector configurations include crimp connectors, which eliminate the need for solder and support individual contact replacement and are ideal for use in wire harnesses; power connectors with 5–20 power contacts rated for 13–23A each; compliant connectors with solderless press-fit terminations that are ideal for high-reliability PCBs; vertical surface-mount connectors that reduce printed wiring board cost in motherboard applications; and stacking connectors that eliminate excessive wear on motherboard connectors in board-to-board stacking and testing applications. Contact options include dip solder, solder cup, right angle, flex circuit, and wire wrap. W Series connectors are made in the USA.
Samtec
's Flex Stack line offers the industry's largest variety of flexible board stacking connectors, enabling more ways to connect two or more PCBs than any other connector company for ultimate design flexibility. The line allows designers to specify the exact stack height required for their board-to-board application, is available in various configurations and densities and with several contact systems, and features a plastic insulator that can be moved on the square post terminal pin in increments of 0.005″ (0.127mm) on standard dual-body stackers and header strips — and all with a standard part number, no minimum order sizes, no special lead times, and no tooling or non-recurring engineering (NRE) charges. The line is available in vertical, right-angle, and coplanar/horizontal configurations with one to six rows of up to 50 Tiger Eye™, Tiger Claw™, Tiger Buy™, Tiger Beam™, or Edge Rate® contacts on centerline pitches spanning 0.40mm to 5.08mm and with through-hole, SMT, press-fit, and mixed termination technologies and stack heights spanning 1.65mm to 48.26mm for maximum clearance and airflow. The line's pass-through connectors support the connection of three or more PCBs and are available with SMT or offset through-hole leads. The pass-through connectors' contact-in-socket design allows for long terminal strip pins to pass through a socket, a PCB, and another socket, which saves space, improves routing flexibility, reduces the total number of connectors required, and allows for bottom-entry board stacking, which enables both low-profile stacking and provides access to components when PCBs are mated since all of the components are on the same side of the PCB. The line also supports self-nesting configurations in PC/104 Plus embedded applications and features a socket-to-socket interface, press-fit or through-hole tails, and Tiger Buy contacts.
Smiths Interconnect
's CMD Series High-Density PCB Signal Connectors are qualified to ESA requirements, meet MIL-DTL-55302 and TPR 02013 general performance requirements, and provide versatile board-to-board and wire-to-board solutions in commercial aerospace, defense, and space applications exposed to harsh-environment conditions, including geostationary equatorial orbit (GEO) and medium Earth orbit (MEO) satellites, avionics and ground systems, and launchers. The series features four rows of high-density, 0.6mm-diemeter contacts on a 1.0mm or 2.0mm pitch and is available with a total of between 42 and 316 contacts and with right-angle through-board solder (TBS), straight TBS, and surface-mount terminations (SMT). It also provides rugged resistance to shock and vibration, immunity to fretting, high mating cycles, stable contact resistance, and a durable, lightweight form factor and can handle 1–3A nominal current.
Rosenberger
's EBC® Series provides outstanding board-to-board and board-to-module RF connector solutions optimized for PCBs and filters and ideal for use in 5G and sub-6GHz massive MIMO active antennas and radios. Features include broad application suitability with a single compact design and consistent footprint, preloaded Optalloy® outer contacts for contact optimization, self-alignment and blind-mating capabilities, best-in-class axial and radial compensation (±0.8mm and a maximum of 4°, respectively), simple filter connections, a limited detent and smooth bore, excellent signal integrity and EMI shielding performance, and one of the lowest total costs of ownership of any competing product currently available on the market. The series supports a minimum board-to-board distance of 12mm and a 6.8mm or greater contact pitch, provides excellent performance from DC to 8GHZ, as well as 100W of power, and exhibits ≥20dB typical return loss, depending on axial misalignment, ≥50dB of screening attenuation from DC to 4GHz, and ≥60dB of RF leakage from DC to 4GHz.
Cinch Connectivity Solutions' CIN::APSE® customizable interconnects are amongst the most widely implemented crimpless, solderless, high-speed, and high-density solutions for board-to-board, IC-to-board, flex-to-board, and component-to-board applications within aerospace, instrumentation, defense, and datacom applications including engine controllers, oscilloscopes, radar modules, satellites, servers, and optical network switches. The series has a simple, two-piece, patent-protected design that is easy to install, maximizes size, weight, and performance (SWaP) in space- and weight-constrained applications, exhibits exceptional electrical performance at well above 50GHz, enables 50+Gb/s data transmission performance, and provides proven mechanical reliability in compact form factors with height profiles extending from 0.020" to 1.0" and an unlimited number of 0.5mm- or 1.0mm-diameter contacts on a standard pitch of 0.80mm or greater. (The largest CIN::APSE connector implemented to-date contained 7,396 I/Os.) The series' two-piece design is comprised of molded, insulating liquid crystal polymer (LCP) housings and solderless compression contacts made of bundled, gold-plated molybdenum wire; although it also incorporates gold-plated copper spacers in connectors with a long Z-axis. The unique contacts achieve multiple points of contact per I/O to ensure high-reliability performance under even extreme shock and vibration, don't require thermal processing or X-ray inspection like competing solutions, and support reversible mating processes for multiple cycles. CIN::APSE connectors designed to be positioned and mounted between boards and components using generally available alignment and compression hardware, the latter of which can either be press-fit into PCBs or used with a bolster plate to maintain even compression across a large socket. The series also offers solderless stacking connectors with spring-like contacts on a compact 0.025" pitch and plungers on either side of the contacts to offer more than 100 compression cycles, as well as corresponding stacking connector hardware, including insulated plates and fasteners designed to achieve secure PCB stack-ups and distribute compression across all contacts to PCB pads. In addition, since the series is so highly customizable, design team members are available to help customers with mechanical drawings and product sketches and prototypes are available for low quantities.
Weidmuller
's OMNIMATE® Power Series connectors safely provide 600V of maximum power in sophisticated applications including drive controllers and regulators, industrial controls, LED lighting systems, photovoltaic (PV) inverters, analogue signal conditioners, machine safety equipment, PROFINET installations, power supplies, elevators, heating systems, and radio base stations. The range includes high-performance PCB terminals, connectors, and feed-through terminals that meet all relevant device standards, including IEC 61800 for speed-controlled drive technology, and are in accordance with UL standards. Several solutions in the range can also accommodate board-to-board connections, including the BCL and BLL 90° and 180° solder-connection SMT female headers; 135° and 270° SC-SMT, 90° and 180° SCD-THR, 90° SCDN-THR, 90° and 180° SCDV-THR reflow solder connection male headers; 90° and 180° SLD, 90° and 180° SLDV, 90°, 180°, and 270° SL-SMT, and 180° SLDV-THR solder-connection male headers; and RSV1.6 male and female solder-connection headers.
Avnet
stocks the Coeur CST High-Current Interconnect System from Molex, which features an innovative float design that accommodates pin-to-socket misalignment for easy board-to-board, busbar-to-busbar, and board-to-busbar mating without the risk of overstress damage to the socket contact system. The design achieves 1mm of axial float by allowing the entire core socket assembly to move in any direction within its outer housing and is also compact in size, enabling mated board-to-board height profiles of less than 5mm and minimal pin and socket protrusion above and below mated boards or busbars for improved air flow characteristics and tighter packaging capabilities. The flexible, scalable system can handle 30–200A, is available in a wide range of configurations to accommodate PCB, busbar, and wire solutions, and has multiple contact beams for optimal electrical performance, as well as positive latching, keying, and touch-safe options. The same common contact design is used on all CST form factor sockets, which are currently available in 3.40mm, 6.00mm, and 8.00mm diameters, and the sockets are available both with and without the float feature. Wire-to-board and wire-to-wire solutions include male and female crimp contacts, single- and multi-row housings with touch-safe, first-mate-last-break (FMLB), and positive latching options, and vertical and right-angle configurations with PCB, busbar, and panel-mounting options. The series is also available packaged on tape and reel for compatibility with automated pick and place machinery and is ideal for telecom, datacom, and industrial applications including servers, storage equipment, power supplies, power distribution units (PDUs), uninterrupted power supplies (UPS) and battery storage systems, switches, circuit breakers, and instrumentation.
ACES Electronics
' line of board-to-board connector products features nine series with multiple contact pitches and mated heights and various other features designed to satisfy a range of physical space and electrical and mechanical performance requirements. The High-Speed Board-to-Board Connector Series offers surface-mount plugs and receptacles with 10–120 contacts on a 0.4mm or 0.8mm pitch and mated heights extending from 0.80mm to 11.10mm and supports high-speed data transmission protocols including USB 3.1 Gen 2 (10Gb/s), PCIe Gen 3 (8Gb/s), SATA Gen 3 (6Gb/s), and USB 3.0 (5Gb/s). The series also offers solutions with 50VAC or 60VAC per-pin voltage ratings, 0.3A or 0.5A per-pin current ratings, five maximum contact resistance ratings (40, 50, 55, 70, and 90mΩ), four minimum dielectric withstanding voltage ratings (150, 250, 300, and 500VAC), two minimum insulation resistance ratings (500 and 1,000MΩ), and three operating temperature ranges (-40°C to +80°C, -40°C to +85°C, and -55°C to +85°C).
METZ CONNECT
's range of board-to-board connectors includes solderable pin headers designed to provide powerful, compact, flexible, and reliable board-to-board connectivity in applications including building automation and control systems, telecom and datacom technologies, and industrial electronics. The solderable pin headers are also designed to compensate for high tolerances in offset and PCB interspaces and are particularly well-suited for use in rail-mounted devices. The PM20BXXVBDN solderable SMT pin headers have a vertical (0°), dual-row configuration with black PE-HT insulators and 2–50 copper-zinc-alloy (CuZn) contacts plated with nickel/gold (NiAu) flash on a 1.27mm pitch. Three pin-counts (2, 6, and 10) are available as standard products while all other pin-counts are available upon request with a minimum order quantity (MOQ) of 5,000 pieces. The headers are rated for 1A and operating temperatures extending from -40°C to +105°C, are RoHS compliant, and are supplied on tape and reel. They are solderable according to IPC/JEDEC J-STD-020D-MSL 1.
NorComp
's 2563/2564 Series 2mm-pitch single- and dual-row receptacles provide PCB real estate savings and minimize PCB stacking heights and are available in 10 industry standard sizes for broad application suitability. They have black, UL04 V-0, glass-filled thermoplastic insulators, phosphor bronze contacts plated with gold flash on the mating side, and gold flash 100μin of tin on the board side and are RoHS2 compliant. They are rated for 1A, a maximum of 20mΩ contact resistance, a minimum of 5,000MΩ insulator resistance, 500VAC dielectric withstanding voltage, operating temperatures extending from -40°C to +105°C, and process temperatures up to 260°C for 10 seconds. Single-row receptacles are available with 3–40 contacts and dual-row receptacles are available with 6–80 contacts.
I-PEX Connectors
' new NOVASTACK® 35-HDN board-to-board connectors have a compact, fully shielded design with 10 or 30 positions on a tight 0.35mm pitch and a dual-shielded structure that effectively prevents EMI interference and supports high-integrity, high-speed data transmission in millimeter-wave (mmWave) applications including 5G modules and smartphones. The series is 53% smaller in total area than its predecessor, the NOVASTACK 35-HDP Series, measuring just 0.7mm high and 2.1mm in depth vs. 0.75mm high and 3.7mm in depth, and either 4.15mm (10p) or 7.90mm (30p) wide. Signal pins are rated for 0.3A per pin and power pins, which max out at 10 positions, are rated for 1.0A per pin. The series supports 10Gb/s USB 3.1 Gen 2, 20+Gb/s Thunderbolt™ 3, and 15Ghz mmWave operation and will eventually offer connector solutions with up to 60 positions.
Mill-Max Mfg. Corp.
's line of horizontal SMT (HSMT) headers and sockets features removable, high-temperature nylon caps with a heat deflection temperature of 260° to provide the convenience of a traditional connector, maintain accurate pin-to-pin spacing, enable group placement of low-profile SMT pins and receptacles, and provide a flat pick-and-place surface for efficient automated assembly, and — once removed — reveal an interconnect system with a minimal above-board profile of just 1.83mm. The single-row connectors are available with 2–10 precision turned, gold-plated brass alloy pins on a 2.54mm pitch and are packaged on tape and reel. The receptacles feature high-reliability, four-finger gold-plated beryllium copper (BeCu) contacts and accept leads ranging from 0.38–0.635mm, while the sockets feature tin-plated shells and gold-plated internal contacts for optimal contact reliability. The range is ideally suited for low-profile parallel board-to-board or board-to-component mating in various applications, including LED lighting systems with daisy-chained PCBs.
AVX Corporation
's 10-9296 Series BTB pin jumpers are designed for board-to-board (BTB) and module-to-module connections in SSL and other low-pin-count industrial applications. When used in conjunction with its 2.5mm 70-9296 Series STRIPT™ contacts without a wire stop, the pin jumpers are allowed to pass straight through the contacts until the final, user-defined mating dimension is achieved. Unlike traditional BTB pin jumpers, this particular pin jumper/contact combination absorbs the maximum amount of component and assembly tolerances during the mating process, effectively eliminating the PCB and housing tolerance stack-up issues common to traditional connector systems in linear and coplanar applications. The BTB pin jumpers also feature a shortened insulator (just 5.1mm) and a unique insulator geometry with dual-chamfered ends that provide a watertight connection when seated within a corresponding housing cavity. They are rated for 9A, 300VAC based on contact spacing, three-cycle durability, and operating temperatures extending from -40°C to +105°C and are currently available in two pin lengths: 26mm to support linear BTB connections and 38.15mm to support linear module-to-module connections.
Phoenix Contact's FINEPITCH Series board-to-board connectors have a compact, high-density design with double-sided, hermaphroditic ScaleX contacts that provide critical space savings, high electrical and mechanical reliability, high tolerance compensation, and vibration-proof performance in high-speed signal and data transmission applications with significant space limitations, including telecommunications, building and industrial automation, and IoT equipment. The series is available with 12, 20, 32, 52, or 80 contacts on a 0.8mm or 1.27mm pitch and offers 6–12mm stack heights, long wipe lengths, minimum air clearance and creepage distances of 0.25mm, and optional shielding. Shielded solutions employ a closed shielding mechanism that ensures excellent EMC, protects against EMI, and enables high-signal-integrity data transmission up to 16Gb/s. FINEPITCH Series connectors are rated for 1.4A and up to 500VAC, operating temperatures extending from -55°C to +125°C, and 500 insertion cycles and are compliant with the RoHS and RoHS II directives and approved to UL 1977. They are also packaged on tape and reel for automated assembly.
AirBorn
's verSI® Series High-Speed Micro-Density Rectangular Connectors are designed to exceed the requirements of high-speed, high-density, and high-signal-integrity 100Ω and 85Ω differential serial bus applications and enable broad application suitability. The series features an open pin-field design and offers several ruggedized features, including plastic and metal body materials, sockets with four redundant points of contact for enhanced reliability in mission-critical applications, bolt-down pads for improved robustness and worry-free mating and un-mating, and optional EMI hoods for additional durability, and is qualified to MIL-DTL-83513. It also supports extensive design flexibility with options including vertical, right-angle, cable I/O, and flex-circuit mounting configurations; 40–500 contacts on a 1.27mm pitch in 4–10 rows and 10–50 columns; paste-in-hole, through-hole, and compliant pin press-fit terminations that eliminate the need for costly X-ray inspection; and standard board spacing ranging from 8–25mm with the ability to tool incremental ranges to suit any application demands. In addition, its vertical board-mount plugs and mating receptacles support board-to-board stacking applications.
Newark
stocks Samtec's mPOWER™ ultra-micro power connectors, which provide rugged, high-power, board-to-board connector solutions with incredible design flexibility for both power-only and hybrid power and signal applications. The new 2.00mm-pitch connector system is comprised of UMPT Series terminals and UMPS Series sockets and is capable of achieving up to 18A per blade in a small form factor that's about half the size of traditional power connectors capable of carrying 20A per blade, which allows designers to free up critical board space for other components or minimize package size. The range is currently available with 2–5 power blades and stack heights spanning 5–12mm, and can easily be added to new or existing architectures alongside other Samtec high-speed connector systems — including the AcceleRate® HD, Edge Rate®, SEARAY™, SEARAY™ 0.80mm, LP Array™, Q Strip®, Q2™, and Tiger Eye™ — to achieve unique two-piece power and signal/ground solutions. Standard contact plating options include matte tin or 10µin of gold plating, but 30µin of gold plating is available upon request to meet specific regulations. Additional features include two-stage mating power blades that can be selectively loaded to achieve any specific creepage and clearance requirements and optional weld tabs provide increased stability on the board.
BTC Electronic Components is an authorized, value-added assembly and stocking distributor for AbelConn Electronics, which is now a division of Atrenne, a Celestica company. BTC stocks an extensive array of AbelConn connector components and custom assembles MIL-DTL-55302/127 and /128 connectors to provide customers with QPL connector solutions optimized to suit their individual needs. The MIL-DTL-55302 QPL connectors have a compact and lightweight form factor with a ruggedized construction and are available in horizontal, vertical, and reverse-entry orientations with several different grid configurations and one or two rows of high-reliability, four-sided box contacts. Additional options include various tail lengths, plating materials, and contact materials. Ideal applications for the series extend across the military and aerospace, marine, test equipment, industrial, and medical markets.
Materion
's Alloy 290 offers a unique combination of high fatigue strength, formability, and good stress relaxation resistance that is ideal for the manufacture of high-reliability components, including board-to-board contacts, specially shaped electrical connectors, high-reliability spring contacts for battery connections, audio jack contacts, and contact points for complicated connections. This copper beryllium (CuBe) strip alloy also provides the highest strength of any mil-hardened copper alloy and considerably greater conductivity than other high-strength copper alloys, which makes it a cost-effective alternative to mil-hardened products. Alloy 290 adheres to international specifications including C17200, ASTM B-194, and NACE MR0175/ISO 15156 for easy integration into a broad range of global applications and is available in strip widths ranging from 0.050–16" (1.27mm–406.5mm) and thicknesses ranging from 0.002–0.035" (0.05–0.9mm).
Like this article? Check out our other Product Roundup, New Product News, and 2019 articles, and visit our Markets Page for the latest articles in each of nine markets.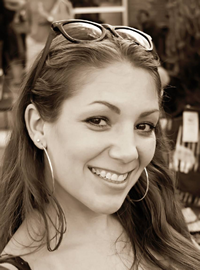 Latest posts by Christine Stieglitz
(see all)