August 2020 Connector Industry News
Summary coverage of upcoming industry events, as well as recent award, partnership, promotion, personnel, facility, distribution, standards, association, and certification news from across the connector industry.
August 2020 Connector Industry News
August 2020 Connector Industry News > Event News
Mouser Electronics showcased the latest microwave and RF technologies from suppliers including Amphenol SV Microwave and Molex at the 2020 IEEE MTT International Microwave Symposium (IMS 2020) virtual event, which streamed live August 4–6 but is available on-demand through September 30.
Teledyne Technologies showcased a broad range of advanced RF and microwave products and capabilities from nine separate Teledyne brands at IMS 2020. Together, the brands serve airborne, electronic warfare, energetics, missile, space, radar, test and measurement, and satellite communications applications. Highlights included 90GHz connectors and a variety of cables, cable assemblies, and harness solutions from Teledyne Storm Microwave.
TE Connectivity launched a new Industrial Applications Webinar Series featuring top industry experts addressing key trends and topics. The next webinar, "TE Solutions for Modern Railway Requirements," will take place Tuesday, September 1. Can't make it? Just register to receive a link to the recording or visit the main series page for access to on-demand webinars including "M12 Push-Pull Connectors for Elevated Efficiency," "Single-Pair Ethernet – Tomorrow's Technology Today," "Innovative Connectivity for Motion Control and Automation Technologies," "Industrial Robotics," "IIoT Trends and Solutions for the Future," and "Data Connectivity for Railway Architecture."
The Single-Pair Ethernet (SPE) System Alliance is hosting a virtual SPE Technology Days 2020 event September 22 and 23. Phoenix Contact, Rosenberger, Weidmuller, and other Alliance partners will participate in presentations, sharing their unique perspectives about the many possibilities of this future-proof communication standard for both IIoT and other areas of application. Registration is open and the conference agenda is available for download.
August 2020 Connector Industry News
MIPI Alliance's MIPI DevCon 2020 is a two-day virtual forum that will provide system architects, engineers, designers, test engineers, and engineering managers with training and education focused on MIPI specifications, implementation, advancements, and trends as they pertain to mobile, 5G, automotive, IoT, and other connected applications. The virtual event will take place September 22–23 and feature more than a dozen conference sessions, as well as member company product showcases. Registration is free and open now.
electronica 2020 will still take place November 10–13 but, due to continuing travel restrictions in several countries, will offer a compact onsite trade fair at Messe München in addition to digital offerings ranging from trade fair stands to conference broadcasts. Focus areas include trends in the automotive, embedded, IIoT, 5G, medical electronics, and smart energy fields.
August 2020 Connector Industry News > Award News
HARTING won a 2020 iF DESIGN AWARD for its Han 1A connector series, which topped the Electrical Connector category in the Product discipline. The annual, world-renowned design competition is hosted by the world's oldest independent design organization: the Hannover-based iF International Forum Design GmbH, which this year had a 78-member jury comprised of independent experts from all over the world. The Han 1A is a small, modular system of inserts and accessories for power, data, and signal, is rated IP20/IP65 for indoor and outdoor use, and is ideal for industrial and transportation applications including machinery, robotics, logistics systems, railcars, heating and cooling units, lighting systems, control terminals, drives, and vibration conveyors.
TE Connectivity has been named among the 2020 Best Workplaces for Innovators by Fast Company. The annual honor recognizes 100 companies that have built a culture that empowers employees at all levels to create new products, improve operations, and take risks.
TTI, Inc. continues to collect coveted 2019 industry performance awards from many of its premier suppliers. Starting with Abracon, TTI garnered the Americas Excellence Award. For the third consecutive year, TTI received Amphenol's top two awards: Best Americas Performance and Best Global Performance. TTI also earned Distributor of the Year awards from major supplier partners Cannon, Eaton, Littelfuse, Molex, Ohmite, Omron, and Smiths Interconnect. In addition — and in an unprecedented showing of worldwide best-in-class performance for the second consecutive year — TTI was honored with Global Distributor of the Year awards from Amphenol, Molex, and TE Connectivity, the world's top three connector manufacturers, for which TTI is the largest distributor. The winning streak most recently continued with Yageo's Best Performance Global Distributor and Vishay Intertechnology's Full-Service Distributor of the Year and Passives Distributor of the Year awards.
August 2020 Connector Industry News > Partnership, Publication, & Personnel News
Samtec teamed up with SnapEDA to make its more than 200,000 symbol and footprint models readily available to engineers, providing them with improved ease-of-use, quality, and convenience that can help accelerate design cycles. Connector models are highly sought-after by engineers because they're incredibly time-consuming to model from scratch due to their non-standard bodies, custom solder stencils, fine pitches, irregular pad shapes, and cutouts. As such, connectors are the third most popular category of components on SnapEDA. In the second quarter of 2020, SnapEDA created more than 120,000 new Samtec connector models, including high-speed and micro-pitch board-to-board, edge card, and rugged connectors. All models can be downloaded from the Samtec or SnapEDA websites, as well as through over a dozen of its collaborators including Digi-Key and Mouser Electronics. Formats supported include Cadence OrCad, Allegro, Altium, Autodesk Eagle, Mentor PADS, KiCad, PCB123, and Proteus.
Phoenix Contact added four new members to its Executive Board as part of its succession plan in response to the July retirement of CHRO Prof. Gunther Olesch (Human Resources) and the planned retirement of CTO Roland Bent (Technology) in February 2021. Three of the new board members are the three Business Areas' Presidents — Dirk Görlitzer (Industrial Components and Electronics), Torsten Janwlecke (Device Connectors), and Ulrich Leidecker (Industry Management and Automation). As COOs, they will be responsible for central areas of the company, as well as their respective Business Areas. Dr. Frank Possel-Dölken, who served as Director of Corporate Technology and Value Chain, has been appointed as the fourth new member and Chief Digital Officer (CDO) to the Executive Board. His future responsibilities will include managing the IT department and all topics concerning the digital transformation. In addition to the four newly appointed members, CEO Stührenberg (Chairman) and CFO Axel Wachholz (Finances) will continue as members of the Executive Board.
Würth Elektronik eiSos GmbH & Co. KG appointed Dirk Knorr and Josef Wörner as General Managers. Both have been a part of the company's management circle for years. Knorr, a graduate industrial engineer and trained industrial electronics technician, was recently head of international quality and environmental management at Würth Elektronik, where he was responsible for risk management and material compliance. Before joining Würth in 2005, he worked as a project manager for key accounts at a company for system solutions in the electronics industry. Wörner started his training as a telecommunications engineer at Deutsche Bundespost and made his career in sales at a German manufacturer of passive components. Since 2001, he has held various positions at Würth Elektronik eiSos, including the title of Director responsible for the Electromechanics Division since 2017 — a role he'll continue to fulfill. Thomas Schrott, Alexander Gerfer, and Thomas Wild will remain as General Managers of the German Würth Elektronik eiSos GmbH & Co. KG, but will devote more time to the management and strategic orientation of the entire Würth Elektronik eiSos Group, which includes a continuously growing number of companies and production sites all over the world.
WAGO promoted Clayton Windsor from Product Specialist for Marking and Tools at WAGO, a position he's held for two and a half years, to Product Manager for DIN-rail-mount terminal blocks — a product line that has been always been at the core of the company and has grown, innovated, and improved in quality year after year.
Ron Bishop's "OEM Business Update: COVID-19 Impacts Markets" article, featured in TTI's MarketEYE Resource Center, shares recent, year-over-year, and 1Q vs. 2Q 2020 sales and revenue data about electronics markets and the semiconductor, instrumentation, and military/aerospace equipment sectors in particular.
The latest technical resources from Siemon include new tech briefs about supporting 10BASE-t1L with TERA SPE Cabling and distributed antenna systems, new network infrastructure blogs about mastering MTP polarity and cost-conscious rack and cable management options vs. the "new everyday" install, a new technical presentation video, "A/V Over IP: Is Your Twisted-Pair Copper Cabling up to the Task?" and a new Intelligent Building Podcast, "IT Convergence of Building Systems: A Puzzle Solved!"
August 2020 Connector Industry News
Arrow Electronics recently published several new connectivity-centric articles and videos, including "How to Increase Function, Intelligence and Connectivity for Complex Industrial Machines" and "Maximize IIoT Benefits with Three Connectivity Trends" featuring Molex solutions, "High-performance Interconnect Solutions for Medical Applications" featuring Samtec solutions, "Innovative Sensor Interface Components" and "Vibration Sensing Technology" featuring Analog Devices, and a multimedia resource about Molex Custom Cable Creator solutions.
Hackster.io, an Avnet community, and Smart Parks, a visionary provider of advanced sensor solutions to conserve endangered wildlife, are collaborating on the development of a next-generation elephant tracking collar that will sport better battery life, longer range, and higher accuracy than existing solutions. The project is supported by a new Hackster.io design challenge called ElephantEdge and will leverage Avnet's IoTConnect Platform and Edge Impulse machine learning technology, as well as hardware and software from Western Digital, Nordic Semiconductors, Taoglas, u-blox, Vulcan EarthRanger, and Microsoft.
New resources available in Allied Electronics & Automation's and RS Components' DesignSpark community include "Safe Technology Helps Save Lives" by SCHURTER and two new articles from one of our favorite members, Connector Geek: "Why the Smart Factory?" and "Connectors in Spaaaaaaace…" RS Components also recently launched a Ventilator Solutions resource page featuring pertinent components, design tips, and manufacturers to help engineers continue to support the global fight against COVID-19. Allied, RS, and parent company Electrocomponents are all still actively investing in global initiatives to support customers and communities during the pandemic.
The latest PEI-Genesis blogs address how to find the right contacts for your connector and how to and pressure sensors for harsh environments. The latest issue of TTI's new SoluTTIons eZine focuses on the changing world of industrial robotics and how electronics component suppliers are meeting those challenges. With expert insight from technical personnel at Harwin and Molex, articles in this issue delve into topics as wide ranging as machine vision and the rise of cobots in human and machine collaborative working environments.
TE Connectivity published a new Railway Data Connectivity Application Guide and a new trend paper that provides a big-picture view of miniaturization in today's designs.
Phoenix Contact recently released the first six episodes of the second season of its Control Cabinet Classroom video series, which addresses topics including remote connectivity, the Industrial Cloud, and three tips for building a strong Industrial Ethernet network. Other new videos address the M23 PRO Series, FINEPITCH board-to-board connectors, and the LPCH6 hybrid connector, and provide an introduction to single-pair Ethernet.
BIRNS, Inc. launched a major new resource for the subsea industry with the release of its  comprehensive, 49-page BIRNS Millennium Interconnect Brochure, which provides a detailed overview of the company's popular, 6km-rated BIRNS Millennium connector series and its wide range of capabilities and options.
Northwire, a LEMO Group Company, published a new technical article about ruggedizing cable solutions for optimal performance in harsh environments that addresses characteristics including stranding, shielding, and jacket materials.
Amphenol RF launched its new company website, which continues to provide users with a comprehensive catalog of product information in addition to improved functionality spanning more intuitive navigation, advanced search capabilities and product identification tools, 60% more 3-D models and other downloadable resources, and a simplified user registration process.
August 2020 Connector Industry News > Facility News 
Wurth Electronics ICS, Inc., the U.S. subsidiary of Würth Elektronik ICS, is celebrating its 10th anniversary as well as its move to a new site with twice the production space as the old facility. Wurth Electronics ICS supplies manufacturers of agricultural and construction machinery, trucks, commercial vehicles, and buses across the U.S. and carries out independent projects in areas ranging from development to series production. To make room for both future growth and more automated production equipment, the company is relocating from its 1,760m2 facility in Dayton to a new 3,500m2 facility in Miamisburg, Ohio, roughly 15 miles (20km) south of the current site. The Dayton site was founded in May 2010 and had an initial staff of 11, but the company has been in expansion mode ever since and currently has a workforce of 40.
August 2020 Connector Industry News > Distribution News 
TTI expanded its already-extensive Molex product portfolio with the addition of several new connector and antenna product lines, including Molex's iGrid 2.00mm Dual-Row WTB Connectors, MXMag Dual-Port Connectors, and Squba 3.60mm Sealed WTW Connectors; its newly expanded range of Mega-Fit Connectors, Mega-Fit TPA Connectors, and Mega-Fit Dual-Row WTW Power Connectors; and its LTE/GPS 100mm Combo Flexible Antenna, Rectangular NFC Antenna, and Ceramic Stacked Patch Antenna for GPS L1/L2 applications. The new Molex product lines provide reliable, high-performance connectivity solutions for applications including automotive, transportation, commercial vehicle, connected vehicle, consumer electronics, telecom, networking, IoT, smart home, home appliance, HVAC, medical, maritime, and emergency response systems, equipment, and devices.
Sager Electronics is now stocking TE Connectivity's new Ultra-Small Spring Fingers for wearable devices, mobile phones, smart speakers, tablets, laptops, and Bluetooth earbuds. Sager also expanded its portfolio of Sensata brands, which includes Airpax, BEI Sensors, Crydom, Kavlico, and Sensata Pressure and Temperature products, with the addition of Sensata's Cynergy3 industrial sensor and relay lines.
Allied Electronics & Automation continued to expand its portfolio of ready-to-ship products by adding several new suppliers to its already extensive lineup of more than 450 world-class suppliers. New connectivity component suppliers include StarTech, Murrelektronik, RAFI, Moxa, and CW Industries.
PEI-Genesis is now stocking TE Connectivity's IP67-rated M12 cable connectors for railway automation applications and Amphenol NEXUS Technologies' series of plug and jack microphone connectors for rugged communications applications.
Heilind Electronics is now stocking Amphenol ICC's new FCI Basics BergStak shielded connector line for high-speed, parallel board-to-board applications in medical, industrial manufacturing, datacom, and telecommunications equipment.
TTI also added to its expansive line of Amphenol products and is now offering Amphenol SV Microwave's LiteTouch Solderless PCB Connectors, Amphenol Advanced Sensors' Infrared Thermopile Temperature Sensors for non-contact temperature sensing, and Amphenol ICC's BergStak HS 0.50mm Mezzanine Connectors for data, storage, and medical applications.
Cinch Connectivity Solutions' Dura-Con Shielded Cable Assemblies, which are designed and manufactured in accordance to MIL-DTL-83513, are now available through distribution. Stocking distributors include Digi-Key, Mouser Electronics, and Newark.
GradConn has partnered with Nasco, which will now distribute its Nautilus range of high-performance dust- and waterproof coaxial connectors and cable assemblies to U.S. customers in the commercial aviation, government, and defense industries.
Raltron recently selected Electro-Rep Associates in Charlotte, North Carolina, as its representative for the southeastern U.S., including the Carolinas, Georgia, Alabama, Mississippi, and Tennessee. Raltron's product line includes resonators, oscillators, filters, and a comprehensive range of IoT-compatible antennas, RF cable assemblies, and RF connectors well suited for use in telecom, industrial, medical, IoT, M2M communications, smart metering, and consumer electronics applications. The partnership is expected to encourage new business opportunities as well as sales growth for established accounts. 
August 2020 Connector Industry News > Associations, Standards, & Certifications News 
With the development of Single-Pair Ethernet (SPE) creating new opportunities for solving challenges in operational technology (OT) networks, the Ethernet Alliance announced a new industry focus for OT networks in building and industrial automation systems and is seeking to connect with experts in that field to continue supporting the deployment of Ethernet technologies into markets not traditionally served by Ethernet.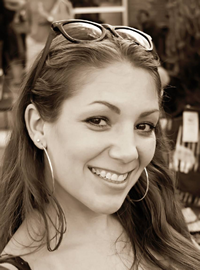 Latest posts by Christine Stieglitz
(see all)