August 2019 Connector Industry News
Summary coverage of upcoming industry events, as well as recent award, partnership, promotion, personnel, facility, distribution, standards, association, and certification news from across the connector industry.
August 2019 Connector Industry News
August 2019 Connector Industry News > Event News
The Applied Power Electronics Conference (APEC) is accepting Professional Education Seminar and Industry Session Presentation proposals for its 2020 event through Friday, September 6, the latter of which are designed to address current topics in power electronics from sources that are otherwise less visible at APEC, including interconnect experts. APEC 2020 will take place in New Orleans March 15–19. August 2019 Connector Industry News
ERNI Electronics
is showcasing its wire-to-board solutions for automotive applications including LED lighting, battery management systems, inverters, and other power electronics at The Battery Show and Electric & Hybrid Vehicle Technology Expo, which will be co-located at the Suburban Collection Showplace in Novi, Michigan, September 10–12. Visit ERNI at booth #1622.
Phoenix Contact is hosting a free UK Tour Showcase in Abingdon, England, on Thursday, September 12, to introduce attending customers to all of the products, solutions, and campaigns that can be custom tailored to traveling 2020 Tour workshops scheduled at their convenience and designed to meet their specific needs. The Tour helps machine builders achieve and maintain their competitive edge and addresses topics including robust local and global communications for improved reliability and cycle times, smart networks and the future of the IoT, connectivity, safety, consistent rail control cabinet configuration and marking, surge and lightning protection, IIoT power supplies, switching devices spanning relay systems to hybrid motor starters for time and space savings, easy handling, and high system availability, and — with the help of a new strategic partner, PP Controls & Automation — strategic outsourcing and optimized machine production for improved growth potential, reduced lead times, higher efficiency, and lower costs. Registration is now open. August 2019 Connector Industry News
TE Connectivity
is showcasing its extensive portfolio of lighting solutions at the 2019 Illuminating Engineering Society (IES) Street and Area Lighting Conference in San Diego, September 22–25. Exhibition highlights include NEMA- and ANSI-compliant street lighting receptacles, NEMA-rated lighting control base assemblies for AC/DC power management, single-phase filters, EMI filters, power relays, LED holders, identification and labeling tools, and connectors all designed to help improve safety, ease manufacturing and installation processes, meet budget goals, ruggedly withstand an array of harsh-environment conditions, and enable smaller, brighter, and more efficient outdoor and street lighting. Visit TE Connectivity at booth #24.
Weidmuller
is showcasing advanced new concepts in machinery and packaging, automation and digitalization, engineering software, remote I/O, load monitoring and potential distribution, and conveyor power distribution for modern food and beverage production and packaging applications at the PACK EXPO and Healthcare Packaging EXPO events in Las Vegas September 23–25. Exhibit highlights include an array of modular, flexible solutions for machine control, power distribution, and automation systems that deliver demand-oriented performance and accelerated project run times, including its maxGUARD modules, FieldPower® products, and Klippon® Connect terminal blocks. The company will also demonstrate how to upgrade older control systems with its patented, plug-and-play migration solution that is now available for PLC-5. Register for free using comp code 21R88 and visit Weidmuller at booth #LS6377. August 2019 Connector Industry News
Heilind Electronics
is exhibiting at Solar Power International (SPI), North America's largest trade show dedicated to solar power, smart energy, and energy storage, for the 10th consecutive year. Visit Heilind at booth #4347 September 24–26 in Salt Lake City, Utah, to speak with technical experts and learn more about the company's extensive portfolio of solar power system components from leading suppliers including Amphenol Solar Technologies, Brady, HARTING, HellermannTyton, Heyco, JAE, Mersen, Panduit, TE Connectivity, and WAGO.
Registration is now open for the 2019 ECIA Executive Conference, which will take place October 20–22 in Chicago. The Planning Committee, chaired by TTI's Melanie Pizzey, selected the theme "Vision 2020 – Leading with Clarity" and has secured a speaker roster replete with well-respected experts in economics, strategic planning, change management, talent development, and disruptive technologies like 5G and intelligent transportation. Presentations will include, "Global Economic Outlook and US Manufacturing Forecast," "Markets, Technologies, and Transitions: Implications for the Electronics Supply Chain," and many other informative topics designed to address disruptive technologies, talent development, and managing radical change in the electronic component industry.
August 2019 Connector Industry News > Award News
The Fischer LP360™ connector, the first product in the innovative Fischer Freedom™ technology platform launched last June, has continued to gain international peer recognition, adding two more prestigious awards — Interconnection Product of the Year at the Electronics Industry Awards and Best Product of the Year in the Connectors category at the Electrons d'Or Awards — to the two it earned in 2018, a Leadership in Engineering Achievement Program (LEAP) Award and a Military & Aerospace Electronics and Intelligent Aerospace Innovators Award. The new 2019 Electronics Industry Award recognizes the Fischer LP360 as "the most outstanding interconnection product that demonstrates durability [and] innovation and differs from other connectors on the market" and was conferred by a judging panel comprised of electronics industry professionals. The new 2019 Electrons d'Or Award celebrates the Fischer LP360 as a groundbreaking electronic product and was bestowed by a jury comprised of electronics industry professionals and distinguished academics in the field. August 2019 Connector Industry News
Phoenix Contact E-Mobility
was recently named a 2019 Innovator of the Year by Die Deutsche Wirtschaft (DDW), an information portal dedicated to the German economy, in honor of its high-power charging (HPC) technology, which features an integrated, environmentally friendly, low-maintenance liquid cooling system that supports to 500kW of charging power, self-regulates based on real-time temperature measurements to prevent overheating, and provides electric vehicles with enough power to travel 100km in just three to five minutes. Michael Heinemann, CEO of Phoenix Contact E-Mobility, accepted both the DDW award and a People's Choice Award at a ceremony in Düsseldorf, Germany, this May.
TE Connectivity was one of the 21 Better Buildings, Better Plants Challenge partners and allies recently recognized by U.S. Energy Secretary Rick Perry at the Better Buildings, Better Plants Summit for having achieved energy, water, or financial goals for 2019. These goal achievers are part of the hundreds of organizations that work with the U.S. Department of Energy (DOE) in the Better Buildings Initiative, which saved 1.38 quadrillion British thermal units and $8.4 billion in total energy costs last year. August 2019 Connector Industry News
HUBER+SUHNER received a Four-Start Supplier Excellence Award from Raytheon's Integrated Defense Systems business, with which it has a 30-year history of successful collaboration. Award criteria include outstanding service and partnership, exceeding customer requirements, overall product quality, and on-time delivery.
August 2019 Connector Industry News > Partnership, Personnel, Publication, & Promotion News
Avnet promoted Max Chan to Chief Information Officer (CIO). Chan is now responsible for all information technology (IT) areas throughout the Avnet ecosystem, which includes the delivery of all strategic business IT and digital transformation initiatives. He will work closely with Avnet senior executives to translate their business strategies into IT roadmaps and set the prioritization of these initiatives through a global governance process, will oversee the resources and capabilities of the global IT team, ensuring the organization maintains a robust and optimized IT environment for the company, and will report to Chief Administrative Officer MaryAnn Miller. Chan joined Avnet in 2013 as vice president of IT for Avnet Technology Solutions in Asia Pacific, transferred to Phoenix in 2016 to take on the global application and business relationship management role and was promoted to head of global information solutions in November 2018. August 2019 Connector Industry News
TE Connectivity promoted Vish Ananthan
to senior vice president and general manager of its Industrial Business Unit. Ananthan has worked for TE since 2011 and has held various leadership roles, including general manager of the Surgical and Imaging sub-vertical in TE's Medical Business Unit and, most recently, general manager of the Device subvertical in its Industrial Business Unit. He succeeds Lars Brickenkamp, who is leaving the company, and will report to Kevin Rock, president of Industrial Solutions.
TTI, Inc. launched a new central hub for mil/aero market updates and product information. The comprehensive new Military Aerospace Resource Center provides up-to-date content from leading mil/aero suppliers, including white papers, MarketEYE articles, line cards, solution guides, and other sources of in-depth information about components for aircraft, weapons and weapons systems, ground vehicles, UAVs, radar, communication systems, space and satellite technology, and C4ISR systems. 
The Electronics Representatives Association's (ERA's) board of directors recently elected Craig Sanderson of Sager Electronics as the Senior Vice President of Distribution to its Executive Committee (XCOM), which is charged with carrying out the policies of the association as directed by the board of directors. Sanderson succeeds the outgoing Senior Vice President of Distribution, Chris L. Beeson of Digi-Key Electronics who served on the XCOM from 2016–2019, and by virtue of his election is also now a member of ERA's board of directors. Sanderson has spent his entire career working for Sager Electronics, working in all aspects of the company including product management, operations, sales management, and marketing management. He has been the vice president of supplier marketing and product management for the last 15 years, is a member of Sager's Executive Council, and is also responsible for the electromechanical business at Sager, including supplier marketing, product management, and inventory. August 2019 Connector Industry News
Avnet promoted Chief Transformation Officer Pete Bartolotta to president of its Business Transformation division, reporting to CEO Bill Amelio. Bartolota joined Avnet in 2016 and has since been responsible for scaling the company's high-growth solutions — including IoT, artificial intelligence (AI), global design service, and Avnet Integrated initiatives — to expand opportunities with new and existing customers around the world. He was also integral to Avnet's acquisition of Softweb Solutions and its selection as the lead Microsoft partner for Azure Sphere, a groundbreaking, secure microcontroller that introduces chip-level security into IoT solutions.
ITT Cannon is celebrating the 50th anniversary of the Apollo 11 lunar mission, which it helped enable with CM Power Connectors on the Lunar Excursion Module and custom Microminiature K (MK) Connectors developed for the backpack Primary Life Support Systems worn by the crew both in-flight and during their famous moonwalk, by reflecting on this and other historical contributions.
Pennsylvania Governor Tom Wolf recently visited Phoenix Contact USA headquarters to discuss the importance of workforce development programs in the commonwealth. Jack Nehlig, president of Phoenix Contact USA, gave the governor a tour of the company's manufacturing and logistics facilities and introduced him to several graduates of Phoenix Contact's apprenticeship programs. Afterwards, the governor held a press conference to highlight his PAsmart initiative, which funds job training programs like apprenticeships. Daniel Koprowski, a mechatronics technician at Phoenix Contact, shared how he not only earned a degree through the Phoenix Contact Apprenticeship program, but also gained valuable work and life skills without accruing student debt. Phoenix Contact offers several apprenticeship programs that give employees the hands-on training and real-world experience needed in today's technical marketplace, including mechatronics, industrial maintenance repair, and sales and technology apprenticeships.
Fischer Connectors is the exclusive connector and connectivity solutions sponsor for the 36th America's Cup Challenger American Magic, which is utilizing the Fischer FiberOptic Series, Fischer MiniMax™ Series, and Fischer Freedom™ Series solutions in various onboard systems to ensure reliability in extreme environments. The America's Cup is the oldest international sporting event and the highest prize in sailing. It kicks off in Italy on April 2020, followed by a series of races around the world, and ends with a final race in Auckland, New Zealand, in March 2021. August 2019 Connector Industry News
Northwire is celebrating five years of synergy with the LEMO Group Company, which acquired the well-established American cable manufacturer in 2014. The two companies work together to provide customers with exceptional quality interconnect products, unparalleled service, constant engineering innovation, and custom cable assembly solutions tailored to customer's unique applications, especially within the heavy equipment industry.
Würth Elektronik congratulated the Audi Sport ABT Schaeffler team on reaching second place in the fifth Formula E racing world championship team standings. Würth has been the team's technology partner since the first season, providing continuous support for the development of the electric race cars, and is already working on new developments for the next season, including efforts to maximize efficiency, optimize performance, and further reduce weight, new race-car-optimized REDCUBE terminals, and improved gate driver transformers and DC/DC converters. Alexander Gerfer, CEO of Würth Elektronik eiSos, said, "It is amazing to see how the Formula E series has progressed and how electromobility has developed over the last five years. We are proud to be contributing our technology and to have supported the team and its drivers since the beginnings in 2014." Oliver Opitz, vice president of Wireless Connectivity and Sensors and technical coordinator for Formula E at Würth, added, "We want to offer our partner Audi Sport ABT Schaeffler all the component solutions they need from a single source. We also provide comprehensive technical support and access to our high-tech lab equipment at the Waldenburg headquarters. Together, we want to push developments in electromobility, consistently improve our expertise in this field, and expand our network to gain valuable experience in order to further develop the mobility concepts of the future." Würth Elektronik customers also stand to benefit from this technology partnership, as the findings from the racing series continually flow into new component developments and enhancements.
AirBorn published a white paper
about its new SAOC® Space-Rated Active Optical Cable, which is the first fully tested and qualified active optical cable made especially for space. The new SAOC represents the culmination of five years of technological development, testing, and analysis and provides engineers working in the space market with a high-reliability interconnect solution that installs like a traditional copper cable but delivers the same speed, distance, and EMI protection benefits as fiber optic cabling and has a single connection interface that accommodates both traditional copper cabling and SAOC for added design flexibility. August 2019 Connector Industry News
Avnet announced that its popular Hackster.io and element14 communities — the world's largest collaborative networks of engineers, entrepreneurs, and developers — recently achieved two major milestones, with Hackster surpassing one million members and element14 celebrating its 10th anniversary. Hackster, Avnet's project-based community for anyone who wants to learn about building hardware and programming, membership has grown 10-fold since 2016, while element14, a discussion-based community that allows more than 650,000 member engineers around the world to exchange information and engage in collaborative problem solving, is one of the longest running networks of its kind in the electronics industry.
Samtec's latest blog publications include a two-part article about restoring the Apollo Guidance Computer (AGC) to commemorate the 50th anniversary of the Apollo 11 moon landing (Part II here), the third installment in a series devoted to the life of a contact from manufacturing to performance, posts about gas-tight testing for connectors and glass core technology for RF applications, a Chalk Talk presentation about the benefits of using Samtec Flyover® High-Speed Cable Assemblies and optimized direct-attach contact systems, an on-demand webinar and whitepaper about the technical challenges system designers and engineers face on the way to 56Gb/s and 112Gb/s PAM4 data rates, and a new website update that provides instant, real-time product availability on both product pages and Solutionator searches. Recent posts also address The Samtec Cares Grant Program, which recently presented 20 nonprofit organizations within its community with checks totaling $435,000, and the company's 11th number one ranking in Bishop and Associates' biennial Customer Satisfaction Survey of the Electronic Connector Industry.
SV Microwave released new videos about its VITA 67.3 customizable RF solutions for embedded systems applications and its 3mm board-to-board (BTB) coaxial PCB connectors, which achieve the lowest stacked height (3mm) of any high-frequency coaxial connection system and are ideal for high-density stacked and multiport applications. The company also published corresponding VITA 67 and 3mm BTB connector application notes.
Avnet is offering on-demand access to a recent Molex webinar about how connected devices are transforming markets and increasing the need for higher retention, smaller sizes, and the ability to withstand rugged environmental requirements. The hour-long webinar addresses key trends in the home and building automation markets and new wire-to-board product solutions especially developed to address common connected device design challenges.
TE Connectivity and Avnet are working together to future-proof IIoT designs and have published The Design Engineer's Guide to the Industrial Internet of Things and a Connectors for IIoT whitepaper.
Leoni AG of Nuremberg is preparing a separation of its Wire & Cable Solutions (WCS) division through a stock market listing or sale, including the option of a partial sale. To date, no final decision has been taken in this regard. Following a potential separation, Leoni's primary focus would be on the development of its Wiring Systems Division (WSD).
Phoenix Contact's latest blogs address safe speed monitoring, smart energy solutions, The Tour Showcase, and rugged, weather-resistant housings. August 2019 Connector Industry News
TE Connectivity made its three most recent TE Tech Talks webinars available on demand. Each webinar features a technical innovator who leveraged TE's comprehensive connectivity and sensing portfolios and engineering expertise to find the best solution for their unique design requirements. The Flume episode focuses on the collaborative development of a sustainable new antenna designed to optimize RF strength in support of an innovative water metering solution; the Hanhaa episode addresses how TE, in partnership with Avnet, developed an antenna solution that allows packages to be tracked in real-time almost anywhere in the world, regardless of carrier; and the commonSENSE episode explains how the two companies collaborated to solve gaps in the refrigerated production, storage, and distribution of faccines with the use of digital temperature monitoring systems.
ITT Cannon released a new video about its BKA ARINC 600 Rack and Panel Connectors for high-speed, data-driven applications in harsh-environment aviation applications, including avionics, in-flight entertainment, and connected cabin systems.
Avnet invested $2.1M in Defendry™, a surveillance platform that helps prevent active shooter incidents. Defendry was created by serial-tech entrepreneur Pat Sullivan and research scientist Dr. Sean Huver, who saw a way to use advanced technology to reduce the number of tragic shootings in the U.S., and is powered by proprietary artificial intelligence (AI) designed to identify and stop physical threats before they enter a building. August 2019 Connector Industry News
Phoenix Contact
published the second 2019 issue of its customer magazine, Update, which is focused on mobility. Topics include what drives a European metropolis, refrigerated innovation as a necessary breakthrough technology for e-mobility, and the Tower of Rottweiland.
TE Connectivity Sensors Germany Holding AG (TE Holding), a wholly owned subsidiary of TE Connectivity Ltd., published the offer document for its voluntary public takeover of all outstanding shares of First Sensor AG, a German sensing solutions provider, officially marking the beginning of the offer acceptance period. The offer price is €28.25 per share in cash and the acceptance period will presumably expire on September 2, 2019. The management board and supervisory board of First Sensor welcome and support the offer and shareholders representing approximately 67% of the outstanding shares have also agreed to irrevocably tender their shares into the offer. The transaction, including the assumption of First Sensor's outstanding net debt and minority interest, is valued at approximately €307 million. Completion of the offer is subject to customary closing conditions as described in the offer document but is not subject to reaching a minimum acceptance threshold. TE expects to complete this acquisition by mid 2020 at the latest.
Avnet is giving away 20,000 free Azure Sphere starter kits and hosting two design challenges to help developers create highly secure, end-to-end IoT solutions: Sensing the World and Secure Everything. The initiative is part of Avnet's ongoing partnership with Microsoft's Azure Sphere Ecosystem and is taking place on both Hackster.io and element14, with prizes valued at $70,000.
New England Wire Technologies is celebrating the 50th anniversary of the Apollo 11 space mission, which it supplied custom cabling for, by reflecting on its many contributions to a variety of space programs.
TE Connectivity published a new article and video about transitioning its factory from analog to digital as part of the Industry 4.0 revolution.
TE Connectivity released its 2018 Corporate Responsibility Report, which describes the various ways the company is working towards its purpose of building a safer, sustainable, connected, and productive future through its products, partners, and business practices.
August 2019 Connector Industry News > Facility News 
The HARTING Technology Group inaugurated its new European Distribution Centre (EDC) in Espelkamp, Germany — a flagship project that represents the largest single investment in the company's history (€45 million) and showcases its technological and logistical expertise — with two momentous celebrations. The first welcomed around 330 guests, many from local politics, and featured acrobatics, live music, and the recognition of several key HARTING employees, including Achim Meyer, managing director of HARTING Logistics and "owner" of the EDC, for their extraordinary commitments throughout the years of planning and construction. The second welcomed around 3,000 HARTING employees and family members and featured facility tours, cold drinks, good food, fancy ice cream, and entertainment. The EDC, which is already being referred to as a "cathedral of logistics" due to the attractive architectural stylings of the functional building, will support faster shipping and new market growth by accommodating approximately 7,000 pallets and 120,000 containers, processing up to 20,000 order items and shipping roughly 10,000 packages a day, and transporting up to 2,000 containers in and out of the warehouse every hour. Technical highlights include a highly automated picking system, an optimized storage area, RFID technology that ensures that pallets are correctly placed and loaded, a driverless transport system that hauls goods between the halls and independently selects the optimum route, a rooftop photovoltaic system for energy generation and a geothermal plant for heating and cooling, ergonomic workstations that lift pallets almost a meter in height for picking to prevent employees from repeated bending, and highly flexible logistics that allow for fast responses to changing economic or political framework conditions, such as trade barriers. The EDC also features offices, social spaces, a reception area, and a bistro with terrace seating. August 2019 Connector Industry News
AVX Corporation
is fueling the next chapter of Clemson University's flagship vehicle prototype program — Deep Orange, which is now in its 11th year — with new equipment and lab space at the Clemson University International Center for Automotive Research (CU-ICAR). The new 9,000-square-foot AVX Mobility Systems Innovation Lab will include two collaborative innovation studios, expanded prototyping capabilities, and state-of-the-art engineering equipment including a new two-post lift, high-powered metal and tungsten inert gas welding capabilities, and painting and composites equipment that will help students design, engineer, build, and validate their vehicle prototypes from the ground up. As part of the Deep Orange master's in automotive engineering program, students gain hands-on experience through project-based learning focused on systems integration and innovation by building a vehicle concept from the ground up. These students work directly with industry partners to address real-world problems related to sustainable mobility, as well as current and future social trends. The new lab allows both concurrent Deep Orange teams to be located in the same lab space and to share and learn from each other during the program. Students from Deep Orange 10 and 11 will be the first to take advantage of the lab, which will be home to the program going forward.
LEMO and Northwire are moving into a new, state-of-the-art European Distribution Center (EDC) in the Netherlands this fall. The new EDC is being built with a focus on sustainability and employee comfort and will feature 2,000 square meters of assembly space, 580 square meters of industrial space, and plenty of high-quality office space with expansive outdoor views, as well as a green (moss/sedum) roof and photovoltaic (PV) panels. August 2019 Connector Industry News
August 2019 Connector Industry News > Distribution News
Mouser's latest new product introductions
include TE Connectivity's AMPLIMITE Stainless Steel D-Sub Connectors for harsh-environment military, aerospace, and marine applications; Molex Micro-Fit+ Connectors for consumer, datacom/telecom, medical, sustainable energy, and automotive applications; and SV Microwave's Extreme RF Cable Assemblies for RF tests and measurement boards, vacuum and vacuum test applications, military and aerospace electronics, and other harsh-environment applications.
PEI-Genesis
is now stocking Amphenol ICC's Rugged RJ Modular Jacks with IP67 sealing for harsh-environment communications, medical, industrial, military, and automotive applications; Conesys MIL-DTL-5015 Series III connectors, which provide economical harsh-environment solutions for commercial, industrial, mass transportation, defense, and aerospace applications; Sure-Seal® IP67 M20 Power Connectors and Cable Assemblies for intelligent lighting, architectural lighting, stage lighting control system, and LED applications; and Sure-Seal® IP67 M16 Sensor Connectors and Cable Assemblies for demanding automation, aerospace, marine, and telecommunications applications. August 2019 Connector Industry News
Heilind Electronics
is now stocking JAE's AC01 Series connectors for space constrained datacom, telecom, factory automation, and medical applications; TE Connectivity's new terminal cutter hand tool for making loose-piece terminals from strips and reels; and the new line of Sensata-Airpax component solutions, including hydraulic-magnetic circuit breakers and proctors, bimetal thermostats, power switches, and modular distribution systems for a wide range of industrial and commercial applications.
Newark
is now stocking Full Long-Term Evolution (LTE) SMT Cellular Antennas from Molex, ATC-PS Test Cables from Amphenol RF, and LiteTouch Solderless PCB Connectors from SV Microwave.
Arrow Electronics recently added several new connectors and cable assemblies from ITT Cannon, Amphenol, Cinch Connectivity Solutions, and HUBER+SUHNER to its line card.
Digi-Key
is now stocking ODU AMC Series miniature, high-density connectors for military applications with stringent space and weight constraints; waterproof USB Type-C™ Connectors from Amphenol ICC; Harwin's Gecko Screw-Lok (SL) Series 1.25mm-pitch high-reliability connectors for military, aerospace, industrial, robotics, autosport, and medical applications; and Alpha Wire's Pro-Met® Metric VDE Control Cables for automotive, industrial automation, defense, aerospace, consumer electronics, medical, and food and beverage applications.
Sager Electronics recently added TE Connectivity's Ethernet Jacks with Integrated Magnetics and PoE and Hirose's DF51 Series wire-to-board connectors to its line card. August 2019 Connector Industry News
August 2019 Connector Industry News > Associations, Standards, and Certifications News
AirBorn's Lake City, Pennsylvania, facility has earned MIL-DTL-83513 Qualified Product Listing (QPL) designation per the Defense Logistics Agency (DLA) and is now authorized to produce MIL-DTL-83513 interconnect products, such as Micro-D connectors for military applications ranging from critical onboard computer systems in fighter jets to advanced communications devices for ground troops, for government procurement. Micro-D connectors manufactured in AirBorn's Georgetown, Texas, facility were already included in the DLA's QPL and the company also has QPL status for MIL-DTL-32139 nano connectors and MIL-DTL-55302 rectangular connectors.
The Quad Small Form Factor Pluggable Double Density Multi-Source Agreement (QSFP-DD MSA) group released two updated specifications for the premier eight-lane data center module form factor, which can be backwards compatible with existing QSFP form factors and provide maximum flexibility for network platform designers, integrators, and end users. The Common Management Interface Specification (CMIS) was designed to cover a wide range of module form factors, functionalities, and applications ranging from passive copper cable assemblies to coherent DWDM modules in support of the continued growth of 400 Gigabit Ethernet (GbE).  CMIS 4.0 continues to address the evolving industry needs for an improved high-density, high-speed networking solution and can be used as a common interface by other 2-, 4-, 8-, and 16-ane form factors, in addition to QSFP-DD. Other notable features include a firmware upgrade, diagnostic capabilities, and improved support for State Machine and WDM/Coherent modules. The QSFP-DD MSA also released an updated hardware specification, revision 5.0, that supports up to 20W with improved thermal management and includes new optical connectors, SN and MDC, a label area specification, improved latching definition, and an enhanced Pulse Per Second (ePPS) pin. August 2019 Connector Industry News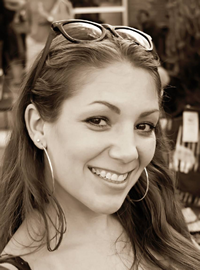 Latest posts by Christine Stieglitz
(see all)