April 2020 Connector Industry News
Summary coverage of upcoming industry events, as well as recent award, partnership, promotion, personnel, facility, distribution, standards, association, and certification news from across the connector industry.
April 2020 Connector Industry News
April 2020 Connector Industry News > Event News 
Phoenix Contact's Dialog Days Virtual Conference: Creative Solutions for a Smart World, which was launched in response to the cancellation of Hannover Messe 2020, kicked off yesterday, Monday, April 27, and will run through Wednesday, April 29. The digital conference will showcase the company's latest innovations, technologies, and trends in various media formats including presentations, interviews, and expert roundtables, and will address topics including e-mobility, the digitalization of building automation, industrial communication, process optimization in control cabinet manufacturing, machine safety, cybersecurity, and innovative connectivity and power supply solutions. In addition, although the live event concludes this Wednesday, the virtual conference will still be accessible through Friday, May 8.
Weidmüller is presenting weekly webinars on various industrial connectivity topics to stay connected with customers and other would-be trade show attendees. Today's webinar, "Fast Delivery Service: Dispatch Your Order in Five Days" offers advanced Weidmüller Configurator training and will begin at 9:00am EDT. Basic training on the same topic will be available this Thursday, April 30, at 9:00am EDT and "Remote Access," presented by Director of Automation Products and Solutions Andrew Barco, will go live at 2:00pm this Wednesday, April 29. All webinars are available on-demand post-presentation and current topics include industrial wireless, u-remote I/O link technology, Weidmuller's family of Industrial Ethernet products, an introduction to its Workplace Solutions products, an overview of its WMC software solutions, Industrial Ethernet switches, and u-control 2000 AC for Industry 4.0. 
TTI, Inc. and TE Connectivity are presenting a live webinar about how market demand for EVs and HEVs is driving the use of large-gauge wire and cable and how harness manufacturers can be sure they're producing quality connections designed to stand up to harsh environments. The hour-long "Large Cable, Large Problems" webinar will take place tomorrow, Wednesday, April 29, at 11:00am EDT, and will be followed by a Q&A. April 2020 Connector Industry News
Samtec launched a virtual version of its NAB Show exhibition to provide would-be attendees with easy access to broadcast connectivity products, dedicated RF/SI support for broadcast video solutions, product demonstrations, and technical resources. The digital exhibition showcases Samtec's industry-leading variety of 75Ω 12G-SDI products, including a new right-angle, weight-balanced, 75Ω BNC connector compatible with pick-and-place equipment for efficient board assembly, as well as its extensive range of high-performance connectors and Flyover cables capable of 112Gb/s PAM4 per channel. It also highlights the company's RF Technical Group, which provides RF and SI support to solve system challenges specific to the broadcast video ecosystem and custom launch design services to optimize the performance of 12G-SDI interconnects in users' systems.
Würth Elektronik launched its first-ever Virtual Conference to continue sharing timely technical content with customers amidst all the industry event cancellations. Current presentation topics include USB-C as a new power paradigm, robust components for e-mobility applications, wireless power transfer, secondary-side control, battery-free environmental measurement solutions, flyback transformers, coupled inductors, MLCC downsizing, EMI mitigation for wide-bandgap devices, and DC/DC EMI improvement techniques, but more are being added regularly. In addition, all Virtual Conference presentations are available on-demand and allow viewers to download the slide decks for future reference.
TE Connectivity's "How Single-Pair Ethernet Streamlines Aircraft Networks" webinar will address how the adoption of Ethernet technology is evolving to support the SWaP and performance needs of modern aircraft cabin networks and will take place on Thursday, May 7, at 11:00am EDT.
IWCS, Inc. is proceeding to plan the October 2020 IWCS Cable & Connectivity Symposium while keeping in mind that modifications may be necessary due to COVID-19 and considering all possible options for producing a successful conference befitting of its technical integrity, including virtual online methods. The event is scheduled for October 11–14, tentatively in Providence, Rhode Island.
IPC is inviting experts in all areas of cleaning and coating electronic assemblies to submit technical conference abstracts for the High-Reliability Cleaning and Conformal Coating Conference scheduled to take place November 3–5 in Dallas, Texas. Presentations can address electrical performance and reliability, cleaning process designs, maintaining and monitoring cleaning processes, material choices and compatibility, conformal coatings, and supply chain management.
April 2020 Connector Industry News > Award News
TTI, Inc. has announced the winners of its prestigious 2019 Americas Supplier Excellence Awards, which honor suppliers for outstanding performance in terms of criteria including on-time delivery, receiving quality, customer-reported quality, administrative quality, operations and business systems, and sales and management support. Bourns, KEMET Electronics, KOA Speer Electronics, Nichicon, TDK, and Yageo received Platinum Awards in honor of having earned at least five consecutive years of award recognition. KOA received the Diamond Award, which honors the highest overall point achievement, for the tenth year in a row. KOA and Yageo tied for the Best Quality Award, which recognizes the supplier that scores highest in each of the quality categories, while Vishay received the Gold Award and Molex was recognized with the Bronze Award. TTI also announced that Bourns has once again won the Global Operations Excellence Award, which recognizes the supplier who earns top awards in all three TTI regions (Americas, EMEA, and Asia) and scores the highest total points globally, marking its fifth win in the awards' nine-year history.
Mouser Electronics received three top 2019 performance awards from Neutrik USA. The company itself received Neutrik's Distributor of the Year — Top Revenue Award and Outstanding Performance of the Year Award based on criteria including sales performance, personnel relationships, on-time delivery, and inventory quality and employee Ryan Virostek received Neutrik's Supplier Manager of the Year Award in recognition of his overall support of the Neutrik line. This year's awards mark the third consecutive and fifth overall time that Mouser has received the Distributor of the Year — Top Revenue Award and more than the dozenth time Mouser has earned distributor awards from Neutrik.
April 2020 Connector Industry News > Partnership, Publication, Personnel, & Promotional News
DAI-ICHI SEIKO Co., Ltd. is changing its name to I-PEX Inc. effective August 1, 2020. The new name and corresponding logo will unite all of the company's geographical and technology business units — which are currently known as I-PEX, I-PEX Connectors, I-PEX Sensors, I-PEX Automotive, Touchstone Precision Inc., and DAI-ICHI SEIKO — as "I-PEX" to create a single, stronger brand identity and improve global awareness of its manufacturing expertise, innovative products and engineering solutions, and unique value. The new name and logo have already been implemented on I-PEX social media channels (LinkedIn, YouTube, Facebook, Twitter, Youku, and WeChat) and will begin appearing on products, packaging, and advertising materials in the next few months.
Phoenix Contact recently published two new brochures: "Creative Solutions for a Smart World" and "2020 New Products;" new blog posts addressing new web codes for easier product navigation, relays for virtually any application, and flexible smart building solutions; and its April 2020 eNews, which addresses COVID-19, reducing energy costs, reliable, value-driven power supplies, PLCnext Technology, the new Control Cabinet Classroom Series, OPAF having drawn nearer to interoperable process control, and the 2020 Leadership in Automation Awards.
Sager Electronics is supporting BoroBot, a local, non-profit Makerspace program located in Middleborough, Massachusetts, that provides STEM learning opportunities focused on student-centric inquiry. The organization hosts free classes about topics including computer-aided design, 3-D printing, electronics, and programming for residents under the age of 21 and offers programs like SeaPERCH, an innovative and educational underwater robotics program that equips students aged 8–18 with the resources they need to build an underwater remote controlled vehicle and then compete in an underwater obstacle course.
Rosenberger launched a new Single-Pair Ethernet (SPE) portal upon joining the SPE System Alliance, which began as an SPE technology partnership between Phoenix Contact, Weidmüller, Reichle & De-Massari (R&M), Fluke Networks, and Telegärtner but has recently rebranded and welcomed new members including Datwyler, Kyland, Microchip Technology, Rosenberger, SICK, O-Ring, Draka/Prysmian Group, and University 4 Industry. The alliance will leverage members' varied technical expertise to support the continued development of SPE and, in turn, the continued evolution of the Industrial Internet of Things (IIoT) and other advanced applications.
Samtec's latest blog posts address immersion cooling, a new version of its HSEC8 Connector designed to accept blunt-edge cards (which saves money and reduces PCB manufacturing process requirements), a few favorite, largely tech-centric blogs and podcasts Samtec fans may enjoy, the digital transformation of electronic design, IPC Class 2 vs. Class 3 solder joints for gull-wing leads, March 2020 website updates, engineers' contributions to the global pandemic response, two new Chalk Talk webinars: "Zero to 112Gb/s PAM4 in Five Seconds" and "New Evaluation and Development Kits from Samtec," outgassing: what it is and how it's tested, additional updates that will soon be featured on the Samtec website, connectors for solar power equipment, and updates to the QSFP-DD800 MSA and VITA 57.X standards.
TTI, Inc. added a new Associated Parts feature to its Part Detail pages to streamline the search process and make it easy for customers to find information about parts and components closely related to what they're buying. TTI also launched a new Sensor Market and Technology Resource Center to provide customers with easy access to pertinent literature, videos, white papers, line cards, and other sensor-centric resources, including TE Connectivity's Sensor Solutions Guide, TE Connectivity's "Controlling Humidity in Commercial and Residential Environments" white paper, Sensata's standard Solutions Guide and Solution Guide for Medical Equipment, and Amphenol's Predictive Thermometry Application Spotlight.
RS Components has partnered with the National 3D Printing Society (N3DPS) in the UK to provide frontline health workers with access vital personal protection equipment (PPE) as they continue to combat the COVID-19 virus. RS teamed up with its RS PRO supplier to donate 400kg of PLA filament to N3DPS, which is enough to produce up to 20,000 visor frames; urged members of its 930,000-strong DesignSpark engineering community with 3-D printers to join the campaign to produce NHS-accepted visors; and, with the help of borrowed machines from N3DPS, established a 3-D printing farm in Corby, Northamptonshire, that aims to produce more than 1,000 visors per week for this initiative. Since the beginning of April, more than 1,500 people have volunteered their time and 3D printers to produce these visors, with weekly production capacity now exceeding 30,000.
The Wiring Harness Manufacturer's Association (WHMA) launched a new corporate logo, marking the most dramatic change in its visual identity since 1993. April 2020 Connector Industry News
Hackster.io, an Avnet community, joined forces with the United Nations Development Programme (UNDP) and 12 leading technology companies to support the world's developing countries in the wake of the coronavirus pandemic. The new COVID-19 Detect and Protect Challenge is calling on engineers to design low-cost and easily deployable software, hardware, and services to support the detection and prevention of COVID-19 in some of the world's most vulnerable areas. Projects will be curated by Hackster and the UNDP, which will also work with each creator to deploy their projects to the frontlines where it is needed most. Avnet will also help accelerate winners' time-to-market by offering business consultation services and access to engineering, design, and manufacturing resources and has garnered additional support — including sponsorships, prizes, hardware, and/or design support for a selection of submissions — from partners including Amazon Web Services, Arduino, Arm, Edge Impulse, Google, Microsoft, Nordic Semiconductor, Nvidia, NXP, Soracom, and The Things Industries. Entries will be accepted and evaluated on a rolling basis throughout the summer. The UNDP will then select the top ten inventions, whose creators will receive global recognition and monetary awards for their contribution to society and humankind.
Allied Electronics & Automation officially appointed Ken Bradley as president of its Americas region, effective March 31, 2020. Bradley joined the organization in March 2004, spending two years with RS Components and 14 years with Allied in positions encompassing sales, supply chain, and product and supplier management, and has served as interim president since September 2019. Allied also named Mike Walker as vice president and global leader of its sales team. Walker spent the last 18+ years in progressively senior sales, marketing, and project management roles at Lennox International; will be based in Fort Worth, Texas; and will lead a recently expanded sales team of more than 450 serving the U.S., Canada, Mexico, and Chile.
TE Connectivity and the TE Connectivity Foundation, a private charitable foundation funded entirely by TE, have donated more than $1 million to organizations supporting the fight against COVID-19, including Direct Relief, Americares, and Gates Philanthropy Partners' Therapeutics Accelerator. Separately from the foundation, TE Connectivity has also committed to making a series of donations to charities that will have the biggest impact on the communities in which the company operates. Donations have included $100,000 to Direct Relief and $75,000 to the Shanghai Charity Federation to purchase PPE. In addition, TE has doubled the charitable match it offers to its U.S. employees to 200% when they donate to specific medical facilities near major TE locations nationwide.
Weidmuller Inc. has partnered with Three Crosses Distilling Co. in Powhatan, Virginia, to produce hand sanitizer to donate to first responder, health, and government organizations. Weidmuller is supplying Three Crosses with nearly 5,000 pre-printed industrial adhesive labels made using five of Weidmuller's THM MultiMark thermal printers and is happy to extend the same support to any of its distributors or customers interested in supporting their own local distillers-turned-hand-sanitizer-manufacturers.
The latest PEI-Genesis blogs address meeting industrial automation challenges with durable connector solutions and the company's support of the FIRST Robotics Competition.
Digi-Key Electronics launched a new Digi-Key @ Home portal within its Maker.IO community to provide all levels of students, makers, and engineers currently stuck at home with an array of books, courses, projects, videos, kits, blogs, and tools all aimed at inspiring participants, expanding knowledge, and driving innovation.
Mouser Electronics published new applications and technologies articles including "Where Does 5G Fit in the Connectivity Ecosystem?" and "The Edge of Embedded."
Smiths Interconnect is collaborating with leading medical technology organizations around the world to combat the ongoing COVID-19 pandemic. The company has long been a trusted partner to key ventilator manufacturers, providing high-reliability connectors renowned for their durability and unfaltering performance in critical environments.
In addition to enacting comprehensive measures to protect its employees while remaining operable during the current pandemic, Würth Elektronik's eiSos Group has set up a task force to guarantee the preferential supply of critical components for medical device manufacturers. 
HARTING began ramping up its stock levels weeks ago in order to effectively respond to any supply chain disruptions and has formed critical back-up teams, a coronavirus task force, and a pandemic response team; aligned its internal processes to supply medical device manufacturers with complete connectivity systems as quickly as possible; and made sure that all manufacturing, storage, and delivery functions are secured by separation in space and time as well as a multitude of hygiene measures.
AVX continues to support the medical supply chain, respond to the urgent requirements of healthcare institutions and professionals battling the COVID-19 pandemic, and leverage its global manufacturing network to provide critical components for medical devices including ventilators, mobile X-rays, CT systems, ultrasound equipment, and patient monitors, as well as logistical support. April 2020 Connector Industry News
Neonode published a new video about leveraging its contactless touch modules and holographic displays as germ-free elevator inputs as well as a new white paper, "Rapid Prototyping With Neonode Touch Sensor Modules."
Sager Electronics is partnering with SL Power Electronics in support of SL Power's COVID-19 Recovery Program, which is intended to help facilitate the rapid global delivery of pertinent medical devices. In conjunction, Sager Electronics is proactively maintaining robust inventory levels of medical SKUs and accelerating quote response time for COVID-19 RFQs.
Allied Electronics & Automation is launching dedicated product pages designed to make it quicker and easier for customers in critical industries, such as the food and beverage, medical, and pharmaceutical industries, to identify and acquire the specialized sensing, connectivity, process control, lubrication, cleaning, safety, and test and inspection products needed to help keep facilities operational during the COVID-19 crisis.
April 2020 Connector Industry News > Distribution News 
Digi-Key Electronics is now stocking a select variety of standard-length, 50Ω cable assemblies from Amphenol Custom Cable. Initial assembly offerings are available with BNC straight and right-angle plugs, straight and bulkhead jacks, and reverse-polarity options and are ideal for use in IoT, medical, drone, and RFID technologies. Other new additions to Digi-Key's interconnect and wire portfolio include JAE's AX01 Series board-to-board connectors, Phoenix Contact's super-sized HEAVYCON housings, Amphenol ICC's FCI Basics Minitek Pwr Connectors, and HARTING's T1 Industrial Single-Pair Ethernet Connector.
TTI Inc. expanded its portfolio of connectivity solutions with the addition of Phoenix Contact's FINEPITCH Series board-to-board connectors and M12 Power connectors; Molex's L1NK 250 Connector System, Coeur CST High-Current System, Ditto Connector Series, and tooling products; Harwin's Gecko MT connectors; Switchcraft Mini-Con-X Insta-Click Sealed Connectors; TE Connectivity's TSYS03 Digital Temperature Sensor; optical medical sensors from TT Electronics/Optek; proximity sensors from Vishay; RFID products from Murata; and Wi-Fi and Bluetooth modules from Panasonic.
Mouser Electronics launched its new Price and Availability Assistant, which allows customers to easily check prices and availability on millions of semiconductors and electronic components by simply dragging and dropping, typing in, or copying and pasting a parts list with desired quantities for rapid pricing and availability results.
New Yorker Electronics is now stocking Vishay Intertechnology's TSSP9 Series infrared sensor modules for light curtain and perimeter guard applications, as well as RJ45 connectors from Adam Tech and Moxie Inductors.
Allied Electronics & Automation expanded its portfolio of more than 300 suppliers and three million products with the addition of Amphenol–Anytek, B&B Manufacturing, LOVATO Electric, nVent CADDY, and nVent ERICO as trusted suppliers.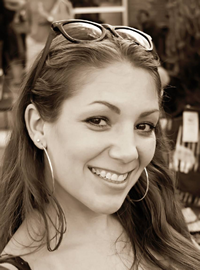 Latest posts by Christine Stieglitz
(see all)