Part 2: 10-Year Snapshot of the Connector Industry
Profitability Killers (Price Erosion + Rising Raw Material Costs)
In Part 2 of the 10-year snapshot of the connector industry, Ron Bishop looks at price erosion and rising material costs. A sharp decline in demand will automatically produce a decline in profits. We experienced that in 2001, 2002, and 2009 when connector sales declined -18.9%, -6.9%, and -21.9% respectively. During such downturns management will rapidly take actions to minimize the impact on bottom-line profitability. Such actions generally include reducing employee rosters, reducing or eliminating capital expenditures, reducing inventory and raw material stocks, and idling excess production capacity. These steps are taken to balance expenditures to the lower demand. Total profits decline, but management can maintain margins by quickly implementing these actions.
However, when connector prices decline and raw material costs rise, there is little management can do to offset these market forces. For example, in 2008 and 2009, connector prices declined -2.0% and -3.0% while raw material costs rose sharply for copper, plastics, and precious metals. Add these factors to a decline in sales of -21.9% in 2009 and the connector industry experienced a loss in the billions of dollars.
Price erosion, since the beginning of this century, is noted in the following table:
You will note that connector prices increased +3.0% in 2010. This was the result of connector manufacturers raising prices to offset the sharp increases in raw material costs. This was the first increase in connector prices in over a decade that actually passed through to the customer.
Also in 2010, connector sales increased +28.2%, which was a historical increase in connector demand. However, since 2010, sales demand has been modest, up +6.8% in 2011, down -2.7% in 2012, and up +2.7% in 2013.  During this three-year period, despite lethargic demand, the industry has been extremely profitable, achieving double-digit returns on equity and near double-digit net income. Why? There are three main reasons:
Stable demand: During the past three years there have been no wild swings in demand.
Stable prices: The price increases achieved in 2010 have held firm. There have been no measurable price declines.
Declining raw material costs: Since 2010, the costs of copper, plastics, and precious metals have been slowly declining.
Changing Competitive Landscape
Mergers and acquisitions have also had a dramatic influence on our industry during the past 10 years. Some major companies have made significant deals. For example, TE Connectivity acquired Deutsch and reached connector sales approaching $9 billion. Who would have imagined that Molex would be sold and cease to exist as a public company?
The following timeline tracks the major deals, by year, in the connector industry.
2003 – AXA Private Equity acquires Souriau, the mil/aero and industrial division of FCI Group
2004 – Lear completes acquisition of Grote & Hartmann
2005 – Amphenol completes acquisition of Teradyne Connection Systems
2005 – Bain Capital acquires FCI
2006 – Molex acquires Woodhead Industries
2006 – Berkshire Hathaway acquires TTI Inc.
2007 – Tyco International spins off its electronics business, forming TE Connectivity Ltd.
2011 – Esterline acquires Souriau
2011 – Bain Capital LLC sells the micro-connections unit of FCI to private equity firm Astorg Partners
2011 – Carlisle Companies Incorporated (NYSE: CSL) acquires Tri-Star International (In 2008 it acquired Carlyle Incorporated and in 2009, Jerrik Inc.)
2012 – Belden announces acquisition of PPC for $515.7 million (In 2007 Belden acquired Hirschmann Automation and Control and Lumberg Automation Components.)
2012 – Eaton acquires Cooper Industries
2012 – TE Connectivity Ltd. acquires Deutsch from Wendel Investissement (which acquired Deutsch in 2006)
2012 – Delphi Automotive completes its acquisition of FCI Group's motorized vehicles unit for 765 million euros ($987.5 million)
2013 – Koch Industries acquires Molex Inc. and takes the company private
2003 – 2013: Decade of Change
What an incredible 10 years!
Roller coaster demand
Manufacturing exodus from West to East
Price erosion plus rising material costs
Changing competitive landscape
All of this trauma and still, the connector industry pulls through with very high profitability in the past three years.
Enough change! It's time for some stability and normal business cycles — whatever "normal" is any more.
To read part one of Ron's article, click here.
Ron Bishop, President, Bishop & Associates, Inc.
No part of this article may be used without the permission of Bishop & Associates Inc.
If you would like to receive additional news about the connector industry, register here. You may also contact us at [email protected] or by calling 630.443.2702.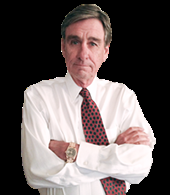 Latest posts by Ron Bishop
(see all)