Inside Connection: Weidmuller
North American Headquarters Location: Richmond, Va.
The Big Picture:
"Weidmuller — Your Industrial Connectivity Partner. Let's Connect."
About the Company
Innovation, quality, and the right connections have always been crucial for Weidmuller's success. It supports its customers and partners around the world with products, solutions, and services in the industrial environment of power, signal, and data. The company is continuously developing innovative, sustainable, and useful solutions for customers' individual needs.
At a Glance:
The Weidmuller Group employs more than 4,400 people and has manufacturing plants, sales companies, and representatives in more than 80 countries.
Weidmuller offers approximately 40,000 products, services, and customized solutions, from advanced application-specific solutions to standard modular terminal blocks.
Product Offering
Weidmuller's wide, applications-based product line includes PCB terminals and PCB connectors, panel feed-thru terminal blocks, and electronics housings for industrial applications with emphases on signal processing and power electronics. The product portfolio includes:
 • Omnimate device connectivity and electronic housings • circuit protection • DIN-rail receptacles • field power • industrial Ethernet
• heavy-duty connectors, enclosures, and cable glands • PLC interface solutions • power supplies • power distribution, relays,
and optocouplers • sensor actuator interfaces • signal conditioning • surge protection • terminal blocks • wireless connectivity and tools
Legacy Product of Note
The world's first modular plastic-insulated terminal was developed by Weidmuller in 1948, and the SAK Terminal Blocks with patented steel clamping yokes were developed in 1952. Derivations of the original parts are standard products still in use today.
The first PCB terminal with screw connection was offered by Weidmuller in 1960, and the first PCB plug-connector was developed in 1980. They became the global de facto standard for PCB connector mating faces.
Marquis Product of Today
Rail-mounted terminal blocks and PCB connectivity solutions are Weidmuller's flagship products.
Markets
 • Industrial • Machinery • Process • Energy • Building Automation • Factory Automation • Transportation • Device Manufacturers
Customer Service Highlights
As a pioneering and leading provider of device connectivity, Weidmuller supports the entire design-in process of device manufacturers with deep-rooted application expertise and proven know-how in finding solutions. Its global design-in support provides the perfect connection between products and services to deliver custom solutions.
Additionally, the Weidmuller app is now available for download at the company's website. The main function provides customers with a fully illustrated product catalog, currently in nine languages. A graphic-based navigation function helps the user find product categories and then move deeper into product details. Products can be saved in a custom wish list, which, when it contains project-relevant products, can be sent to Weidmuller for a quote with a simple click.
Most Notable Achievement
Weidmuller developed the first PCB board connector solution in 1960 and established this as the global standard mating face for PCB Connectors.
What's next?
Weidmuller will continue to launch innovative new products to meet the dynamic challenges of electrical connectivity in diverse industrial environments.
The market's drive for increasing levels of automation demands higher performance from more intelligent devices, requiring higher density power and signal connectivity. Ongoing miniaturization of devices demands more compact solutions and the automation of manufacturing calls for more efficient connectivity solutions. Weidmuller will continue to develop innovative solutions to meet the market's demands.
Also, Weidmuller is thinking ahead about the factory of the future — in 2020 the company will have intelligently networked, self-controlling manufacturing systems.
The industrial market is currently at the threshold to what is being referred to as the fourth industrial revolution. "Smart Factory" is a research concept where products will be expected to communicate and act autonomously with one another in intelligently networked production processes. As a partner in industrial connectivity, Weidmuller is already working and developing the next generation of individual components, as well as planning complete production facilities for the factory of the future, in conjunction with leading industrial and research partners.
Weidmuller Connections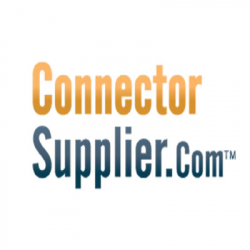 Latest posts by Connector Supplier
(see all)