Inside Connection: Amphenol Sine Systems
Inside Connection highlights the technologies, innovations, special services, and unique products from connector suppliers like Amphenol Sine Systems.
Headquarters: Clinton Township, Mich., US
About the Company
Industrial@Amphenol is a subsidiary of the Amphenol Corporation and is a leader in industrial interconnect products. The company designs, manufactures, and supplies high-performance interconnect systems for a broad range of industrial applications including factory automation, motion control, heavy equipment, alternative energy, rail mass transportation, and advanced technology solutions for hybrid electric vehicles.
Key Focus Markets
Heavy equipment
Transportation
Marine
Automation and assembly
Drives and motion control
Water and air quality
Automotive and transportation diagnostics
AISG wireless solutions
Material handling
Product Offering
A Series Multi-Pin Thermoplastic Industrial and Commercial Transportation Connectors
These include the AT, ATM, ATP, and AHD series waterproof harsh-environment thermoplastic multi-pin connectors. They are used in all areas of heavy-duty equipment, agriculture, marine, automotive, military, alternative energy, and other demanding IP67 interconnect applications. The products have several options for multiple wire gauges and circuits.
MotionGrade M23 and M40 Circular European-Style Electrical Motor Connectors and Molded Servo Motors Cable Assemblies
All M23 and M40 products are IP67-rated. They are ideally suited for advanced servo-drive encoder feedback applications, packaging, robotic, printing, machine tool, medical, and automation environments where control signal transmission or power are required in a robust and compact delivery system. The connectors are available in standard power insert arrangements from six to nine positions, up to 630V and 28A. Signal arrangements range from 12 to 19 positions, up to 160V and 10A. The Hybrid DMC series ensures a compact, robust delivery system for power, signal, and communication in one connector by utilizing an ethernet quad element design for decentralized motion control systems and daisy-chained environments. The new Metrifit molded strain relief features the industry's most compact servo cable assembly and provides excellent EMC and IP67 protection.
M35 (1-3/8″) and M40 Power Distribution Factory-Molded Connectors and Cable Assemblies
Amphenol's proven wiring systems offer time savings during both the plant layout and installation phases by simplifying wiring needs. Engineered for fast, flexible on-site connections (without specialized tools or complex cable schematics) and a reduced reliance on highly skilled labor, it enables the customer's system commissioning time to run on budget. Even when plant floor requirements change, these modular and scalable systems can be rapidly reconfigured to meet changing demands. They are available in three to six circuits, 600V and up to 40A. The assemblies are compliant with various codes such as NFPA 79-2007 standards and are UL2237 PVVA-listed.
M8 and M12 Waterproof Connectors and Distribution Boxes
These industrial interconnect products have been developed to meet and exceed the needs of numerous industries, which require waterproof connectors that are resistant to high/low temperatures, corrosion, shock vibration, dust, and moisture build-up. They are specifically designed for industrial automation equipment, as well as marine and test and measurement applications. Amphenol offers a variety of high-quality M8 and M12 connectors as well as distribution boxes ranging from market-standard to highly customized solutions.
M8, M12, and M22 (7/8″) Factory Automation Molded Connectors and Cable Assemblies
Amphenol's robust, streamlined, and scalable factory automation patchcords and cordsets were developed for use in conveyors, sorting, automated storage/retrieval, packaging, overhead transport, palletizing, and more. The microBOSS M12 system is offered in three-, four-, and five-pin configurations that deliver signal to a wide variety of devices, utilizing both UL AWM-style 2661 and CSA AWM I/II A/B cable, as well as flex and high-flex cable options. The miniBOSS M22 system is offered in two-, three-, four-, five-, and six-position configurations, and enables cost-effective power and signal distribution, utilizing UL STOOW/CSA Type ST cable as well as high-flex, TPE-jacketed, UL-listed TC-ER cable. The Ethernet product line is a Cat 5e cable available in 24AWG per two pair, in both M12 and RJ45 combinations, with options of TPE jacketing or high-flex.
Heavymate Heavy-Duty Metal Shell Rectangular Connectors
These vibration-proof, corrosion-resistant connectors are designed for industrial applications, both indoor and outdoor. They offer a wide range of inserts for signal and power transmission and a wide variety of pole sizes ranging from three to 280 poles per connector. They have current ratings up to 25A per contact and voltage up to 1000A. It is available as a modular connector system with hybrid interconnections that offer customized solutions to customers. Options include VDE, UL, and RADSOK high-power technology contained in RJ45, USB, fiber optics, and other Heavymate series connectors.
Ecomate RM Quick-Locking Rugged Metal-Shielded Circular Connectors
These circular connectors are available in seven shell sizes and 25 insert arrangements. The highly flexible contact system offers machined contacts and stamped and formed machine crimp contacts for 14AWG to 28AWG wire using one contact system. With a quick twist of the bayonet coupling system, these connectors provide a positive coupling to ensure confident mating. This feature also reduces time and labor during installation. They are ideal for temporary submersion (achieving IP67), where water and dust protection are needed. Designed to withstand climate ingress and exposure to salt spray or a corrosive atmosphere, they maintain mechanical and electrical functionality in demanding applications. High-amperage connectors are available in one- or three-pole high-power arrangements with RADSOK technology. Custom-developed solutions are available for both standard and high-amperage connector systems.
Ecomate Threaded Waterproof Plastic Circular Connectors
These circular connectors are designed to meet the high requirements of industrial technology. They offer easy operation, reduced dimensions, and a more robust design. Typical applications include plant construction and machine building, as the connector is used for measuring and controlling applications and for power supply technology. The series provides a large selection of housings as well as screw, solder, and crimp termination options. Ergonomically designed, they feature a quick and easy assembly. Standard products feature three +PE and six +PE contacts in straight or angled housings with available voltage up to 400V and 16A. They have a high voltage capacity of up to 20 contacts, up to 900V and 50A. The connectors are available in hybrid inserts that combine power and signal with a protection degree of IP68.
C091 IP68 Compact Metal and Thermoplastic Shell Circular Shielded Connectors
These connectors are used in automation, test measurement and control, medical, sensors, and AISG antenna systems and telecommunications. Their proven design and performance make them a recognized industry standard. Connectors and cable assemblies for outdoor use are subject to many extreme requirements, so this design offers superior sealing and temperature, salt mist, and UV resistance, among other crucial criteria. Metal screw or plastic bayonet circular connectors are available in arrangements of two, three, eight, 12, and 14 positions up to 300V, with a protection degree of up to IP68.
UVGI Lamp Connectors and Molded Cable Assemblies
Amphenol Sine Systems focuses on developing standard products and customer-specific solutions for the UVGI disinfection market. These products cover a broad range of UVGI applications from water purification, waste treatment, and surface purification to air purification. The products are suitable for commercial, industrial, marine, and municipal requirements. Some examples of its UVGI products are lamp connector systems, ballast installation systems, power distribution systems, instrumentation connectors, waterproof connectors, and industrial control cable assemblies.
Smart Card Connectors (C700 Series)
Smart Card Connectors are integral components of a smart card reader or terminal, and provide electrical contact to the smartcard's pads. Amphenol Smart Card Connectors are designed to make secure contact to all cards designed according to ISO 7816 to ensure reliable data transmission.
Automotive Diagnostic Connectors and Cable Assemblies
Amphenol has been an automotive OEM supplier for automotive diagnostics connectors and cable assemblies for 20+ years. These OEM programs must meet the highest standards of quality and reliability in the diagnostic industry. Products include standard OBDII and SAE J1939 connectors and application-specific cable assemblies.
Special Services
Amphenol Sine offers customized solutions in all product lines. Whether a custom connector or a complete turn-key cable assembly, Amphenol has proven its ability to collaborate the dictates of the product design and the customer's unique requirements with its own team's expertise. The result is reliable cable assembly technologies that incorporate innovation and technology.
Amphenol Sine Systems/Tuchel Electronics
44724 Morley Drive
Clinton Township, MI 48036
Toll-Free +1.800.394.7732
Fax +1.586.465.1216
Email [email protected]
www.amphenol-sine.com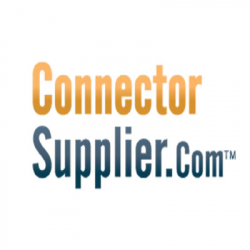 Latest posts by Connector Supplier
(see all)