Inside Connection: AMETEK Interconnect Technologies
Inside Connection highlights the technologies, innovations, special services, and unique products from connector suppliers like AMETEK Interconnect Technologies.
Headquarters: Cincinnati, Ohio, US
About the Company
AMETEK Interconnect Technologies is a business unit of AMETEK Inc. and combines the skills and capabilities of Hermetic Seal Corporation and Sealtron Inc. These two historic brands have a long legacy of applying engineering skills and production capacity to resolve high-reliability interconnection problems. This includes manufacturing glass-to-metal seals (GTMS), hermetic connectors, QPL connectors, and custom requirements, as well as high-pressure (HPHT) bulkhead connectors, very-high-temperature connectors, ruggedized connectors that combine glass seals and PEEK molding technology, and subsea connectors.
Hermetic Seal Corporation (HSC), located in Rosemead, Calif., was founded in 1945 to manufacture the very first glass-to-metal sealed headers for the vacuum tubes used on the Electronic Numerical Integrator and Computer (ENIAC), a ground breaking machine funded by the US Army and built between 1943 and 1946. HSC has been in continuous operation for 70 years.
Sealtron, located in Cincinnati, Ohio, was founded in 1953 to manufacture hermetic circular connectors and has been in continuous operation for more than 60 years.
Markets
The company's products are utilized in high-reliability applications in commercial and military aerospace, oil and gas, industrial, scientific, and medical markets.
Product Offering
QPL'd Connectors
AMETEK Interconnect manufactures a full range of qualified hermetic aerospace-grade circular connectors. Its world-class factories utilize lean manufacturing methods to offer the most competitive lead times in the world.
Sealtron is Qualified Products Listed to MIL-DTL-38999 Series I, II, and III; MIL-DTL-26482 Series I and II; and MIL-DTL-83723 Series III Types B and T.
Hermetic Seal is Qualified Products Listed to MIL-DTL-38999 Series I, II, and III; MIL-DTL-26482 Series I and II; MIL-DTL-26500 and MIL-DTL-83723 Series III Types B and T.
Sealtron is also qualified to EN2997 Y and YE and ESC 10 YE.
Additionally, AMETEK makes commercial equivalents to these circular and rectangular specifications: MIL-DTL-5015, NAS 1599, MIL-C-81703, MIL-DTL-38999 Series IV, MIL-C-81511, MIL-C-25955, MIL-C-24217, MIL-C-24231, MIL-C-22249, MIL-C-19572, MIL-C-22539, MIL-DTL-24308, MIL-C-28748, and MIL-DTL-83513.
Custom Connectors
AMETEK will customize any product design to meet a customer's specific project needs with in-house machining, glass pre-form manufacturing, and an extensive testing capability. Customization may take the form of, but is not limited to, alternate body dimensions; alternate pin diameters, lengths, and termination types; specialty materials and finishes; custom insert arrangements, socket contacts, rear-release crimp socket contacts; and materials and features to meet enhanced electrical and pressure performance requirements.
The company can also provide alternate O-ring materials and O-ring groove configurations suitable for custom mounting needs, guide pins for blind mating applications, threads on housings and shells to allow attachment of back-shells or next-level assemblies, and threaded inserts in flange mounting holes.
Pressure Bulkheads
AMETEK Interconnect supplies glass-to-metal sealed, high-pressure, high-temperature (HPHT) bulkheads to the downhole oil and gas drilling and logging instrument market. HSC's products are used in wire-line tools, MWD tools, and well completions by the world's leading oil field services companies, particularly in the ultra-high-pressure, high-temperature segment of this dynamic industry. More recently, Hermetic Seal has added a range of molded thermoplastic single feedthroughs in PEEK, and AMETEK supplies mating socket and boot kits and manufactures custom-designed multi-pin PEEK bulkheads.
Custom Interconnects
AMETEK utilizes specialty materials, manufactured to exacting tolerances, to enable exceptional performance in demanding applications. It is the industry leader in the use of specialty alloys and aims to provide customers with products that meet their specific needs. The use of specialty metals such as titanium, inconel, monel, hastelloy, nitronic, paliney, and Type K and N thermocouple combinations requires experience and knowledge to ensure high-performance glass-to-metal seals.
AMETEK Interconnect has manufactured a very specialized product that has, in the completed application, achieved a fine leak rate as low as 1 x 10-13 cc/second helium at 1 atmosphere. AMETEK routinely meets 1 x 10-9 in finished product, exceeding the requirements of all current military connector specifications.
Its custom interconnects take the form of multiple-pin headers, single feedthroughs, and highly specialized connectors.
What's Next?
AMETEK Interconnect Technologies has recently expanded its product portfolio to include the design and manufacture of critical subsea feedthroughs, wet- and dry-mate connectors, and associated terminations. The new AMETEK Subsea Interconnect (ASI) product team prides itself on its standard and custom-engineered component and system solutions for demanding oil and gas applications.
In addition, its capability in HPHT bulkheads is growing with the addition of a ruggedized range, the CPX. AMETEK uses a PEEK overmolding to enhance the performance of its glass-to-metal sealed bulkheads, which are designed to withstand not only higher pressures but also the physical pounding that oil tools are exposed to every day.
Finally, AMETEK recently launched a very-high-temperature connector, the HTX, that performs in temperatures ranging from -65°C to +440°C (-85°F to +824°F) where it maintains hermetic integrity at an unparalleled 1 x 10-9 cc/sec of helium at 15 PSI leak rate and an insulation resistance value greater than 500 megaohms at 500VDC. The new HTX connector utilizes a proprietary glass insulation material that was developed by Hermetic Seal Corporation, which enables full electrical functionality in receptacles and mating plugs. The HTX connector series is available in shells and insert arrangements that meet the dimensional requirements of several MIL specifications.
Locations:
Hermetic Seal Corporation
4232 Temple City Blvd
Rosemead, CA 91770
Phone: +1 626.443.8931
www.ametekinterconnect.com
Sealtron Inc.
9705 Reading Road
Cincinnati, OH 45215
Phone: +1 513.733-8400
www.ametekinterconnect.com
Click here to follow AMETEK on Twitter.
Click here to connect with AMETEK on LinkedIn.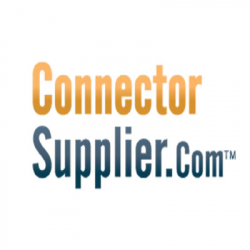 Latest posts by Connector Supplier
(see all)