Top Ten Largest Connector Companies Gain Market Share (1980-2020)
While smaller connector companies carve out dedicated customer bases with unique product and service offerings, the big guys continue to dominate the market.
The connector industry has always been top heavy, with the 10 largest companies accounting for a large part of the world market. For example, in 1980, the top 10 represented 38% of world connector sales. In 2020, 40 years later, the top 10 have a 60.8% market share.  
Top 10 Share of Market
The connector industry achieved a 40-year CAGR of 5.0% (1980-2020). The top 10 achieved a CAGR of 6.2% during the same 40-year period.  
The better performance of the top 10 is primarily a function of acquisitions. Specifically, TE Connectivity, Amphenol, and Molex, ranked #1, #2, and #3 respectively, have been very aggressive acquirers. For example, Amphenol has acquired dozens of companies over the past two decades alone. 
The following table identifies the companies ranked in the top 10 over the past five decades.  
Top 10 Ranked by Decade
A close examination of the table above provides a better understanding of the industry's history. Some highlights are: 
Amp remained the largest connector company from 1980 to current day. Tyco International acquired Amp in 1999, changing the company's name to Tyco Electronics. In 2011, the company changed its name from Tyco Electronics to TE Connectivity.  
TE Connectivity, Amphenol, and Molex are the only companies that remained in the top 10 from 1980 to 2020.  
ITT Cannon

 and 3M have maintained their names but dropped out of the top 10 ranking. 
Dupont (Berg), Augat, 

Cinch

, and Burndy were ranked in the top 10 in 1980 but were acquired by larger companies. 
FCI's MVL (motorized vehicle division) was acquired by Delphi in 2012.  Amphenol acquired FCI's remaining electronics and telecommunications in early 2016. Delphi spun off it's Powertrain business unit, creating two independent public companies, Aptiv and Delphi Technologies.  Aptiv acquired Winchester Electronics in 2018. Hon Hai changed its name to Foxconn and spun off its connector group in 2013, creating Foxconn Interconnect Technologies (FIT). 
In 1980, all 10 companies were based in North America. In 2020, only four companies are based in North America, one is in China (Luxshare), and five are based in Asia (

Hirose Electric, JAE

, FIT, J.S.T., and Yazaki).
In 2020, no European companies are in the top 10, but Rosenberger and 

HARTING

 are growing rapidly and will probably be ranked in the top 10 in the near future. 
This content is being made available to subscribers of Connector Supplier through a special partnership with Bishop & Associates. No part of this article may be used without the permission of Bishop & Associates Inc. If you would like to receive additional news about the connector industry, register here. You may also request a free issue of the Bishop Report. Contact us at  [email protected] or call 630.443.2702.
Subscribe to our weekly e-newsletters, follow us on LinkedIn, Twitter, and Facebook, and check out our eBook archives for more applicable, expert-informed connectivity content.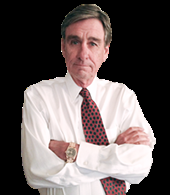 Latest posts by Ron Bishop
(see all)