Terminal Block Connector Products
This week's Product Roundup highlights terminal block connector products from leading suppliers.
Terminal Block Connector Products
METZ CONNECT
offers a wide range of pluggable, spring-clamp terminals that attach to PCBs using matching, multi-pin connectors. The SP045xxVBNC ASP045 spring-clasp terminal block has a 5.00mm centerline, a clearance and creepage distance of 4mm, a vertical connection direction, an eccentric lever, and optional, accessory coding pins, and is made with PA46, Class CTI 400, UL94 V-0 insulation materials, steel springs, and copper/tin alloy (CuSn) contacts with tin contact surfaces. It offers IP20 protection per IEC 60529, can be fitted without pole loss, and is RoHS compliant, covered by UL's Recognized Component Program (cRUus), and recognized by the Swiss Electrotechnical Association (SEV). The ASP045 spring-clamp terminal block is rated for solid and stranded wire sizes spanning 28–16AWG with a minimum insulation strip length of 4mm, operating temperatures extending from -40°C to +105°C, 32V or 200V working voltage, 1,500kV test voltage, pollution degree 2 or 3, and overvoltage category II or III, and is available with 2–24 poles. Variants with 2–6 poles are standard; those with 7–24 poles are available on demand in minimum order quantities of 5,000 pieces per item.
Cinch Connectivity Solutions' Barrier Blocks (i.e., terminal blocks) simplify wiring work by reducing splicing, preventing short circuits and current leaks, and increasing insulation. The range provides both interposing barriers between terminals that yield higher electrical ratings and additional protection against frayed wire shorting and offers a wide variety of mechanical and electrical characteristics to provide optimal solutions for applications including industrial controls, power supplies, telecom and security systems, and HVAC, instrumentation, and transportation equipment. The range is comprised of three series of barrier block connectors and accessories including jumpers for connecting between adjacent or alternate terminals, quick clamps that simplify connecting wires to barrier blocks, marker strips, and Y terminals. Series 140 Connectors have 1–25 terminals on 0.375" center-to-center spacing and are rated for a maximum of 250VACrms, 15A, 3,750W per terminal, and 16AWG wire. Series 141 Connectors have 1–20 terminals on 0.438" center-to-center spacing and are rated for a maximum of 250VACrms, 20A, 5,000W per terminal, and 14AWG wire. Series 142 Connectors have 1–17 terminals on 0.563" center-to-center spacing and are rated for a maximum of 250VACrms, 30A, 7,500W per terminal, and 10AWG wire.
Phoenix Contact'
s TDPT Series PCB terminal blocks allow users to develop market-specific devices with a unified design. Ideal for use in a wide range of applications, including industrial process interfaces, automation components, and frequency converters, the series features uniform connection technology for connector cross-sections spanning 0.2mm2 to 16mm2, identical size and pinning options that allow users to flexibly choose either screw or push-in spring connections without changing their PCB or device designs, and a large portfolio of power connections with pitches of 5.08mm, 6.35mm, and 10.16mm. Additional options include 2–12 positions, 10–50A and 50+A current ratings, 250–400V or 400+V working voltages, and three heights (19mm, 23.4mm, and 31.2mm). The range is made with quality materials to ensure maximum reliability and supplied with expert design-in support from experienced product specialists. In addition, TDPT Series product drawings have been approved by VDE, and the product themselves are cULus recognized and approved to the IECEE CB Scheme.
TE Connectivity
's ZK-PV range of PI-spring terminal blocks are part of TE ENTRELEC terminal block portfolio for industrial control cabinets, but are especially designed for large commercial- and utility-scale photovoltaic (PV) installation applications, including PV panels, combiners, and central inverters. The range has a flexible, two-in-one connection mechanism that gives installers a choice between push-in and spring-mode termination and quickly enables safe, high-reliability PV connections. The push-in termination mode allows installers to simply push solid wires into the terminal to establish automatic clamped connections, while the spring mode allows them to insert non-prepared, stranded wires just as easily by simply sliding a screwdriver into the adjacent slot before inserting the wire to secure the connection. The ZK-PV range is also compact, just like the rest of the PI-Spring terminal block range, adding only 2mm to each block's depth, and is rated for 1,500VDC (IEC) and 1,000VDC (UL) to complement the company's existing 1,500V offering, including DBL distribution blocks and SNK screw power terminal blocks. In addition, the new range offers gray and blue coloring to differentiate positive and negative poles, accepts 6–4AWG, provides two or three connections so circuits can be ground in parallel in a single line, and enables the grouping of more than two circuits with plug-in jumpers.
Newark, An Avnet Company, stocks Weidmuller's application-specific Klippon® Connect terminal blocks for industrial connectivity, including the Klippon Connect A-Series Application Range of modular terminal blocks, which is designed to increase efficiency and productivity, improve safety, and reduce installation time and costs in recurring control cabinet applications. The range offers an array of compact, modular terminals for connecting two or four conductor sensors or actuators with or without ground connection points and features push-in technology for tool-less installation, clearly marked contact assignments and individual contact points to simplify maintenance and modification, integrated check and test points on each level, and terminals for voltage/current transformer wiring, signal wiring, control voltage distribution, and power distribution. The range also features high-density wiring with up to four different potentials in a 3.5mm (0.14") width, color-coding to ensure proper connections, and both alternating and grouped set-ups to increase flexibility, and can be tested using standard measuring tips and test plugs.
Hirose
's Zero Screw™ EF2 Series screwless terminal blocks reduce electrical wiring and maintenance time by up to 40% compared to conventional terminal blocks and have a unique, single-action connection design that allows users to simply push a ring terminal into the connector, which eliminates the need for screws as well as the subsequent inspections and retightening required to ensure stable and consistent connections for traditional terminal blocks. The series is available in five sizes, five current ratings (30A, 60A, 150A, 250A, and 400A), and four voltage ratings (600VAC, 1,000VAC, 600 VDC, and 1,500VDC), and is rated for 50-cycle durability in operating temperatures extending from -25°C to 105°C. It is especially well suited for hard-to-reach rail, power distribution, machine tool, semiconductor manufacturing, and energy storage applications.
Heilind Electronics
stocks miniature SM99 and SR99 single-pole, spring-clamp terminal blocks from METZ CONNECT. Designed to deliver quick, safe, reliable, flexible, and convenient circuit board connections in a broad range of compact and low profile industrial and building automation applications, both series measure just 6.6mm high and 5.8mm wide and accommodate a number of orientations, allowing design engineers to take a flexible approach to connector placement on PCBs. The miniature terminal blocks accept solid and stranded cables rated for up to 9A with cross sections spanning 0.2–1.5mm2, have a unique, finger-operated actuator that not only allows for quick and easy wiring, but also enables multiple mating cycles, and have an inspection window on the top side of the housing that allows for quick visual inspection. The SMT solderable connectors also have a continuity test point to ensure that a safe, reliable connection has been made, are available with six different colored actuators for additional color-coding benefits, and can be shipped in bulk packaging or on tape and reel. Ideal applications for the series include LEDs, relays, capacitors, and inductors.
TTI
offers High-Current Universal-Clamp Terminal Blocks from Molex. Designed to provide versatile solutions for high-current and high-voltage applications that require aluminum-to-aluminum, copper-to-copper, or aluminum-to-copper terminations, these DIN-rail and panel-mount terminal blocks have a partition wall on the polyamide cover that acts as a barrier between the conductors and prevents oxidation, hex screws that secure stranded wire, and tin-coated aluminum contacts that terminate to aluminum or copper wire. The series also has a polyamide housing, is available in single- and three-pole versions rated for a maximum or 600V or 1kV and operating temperatures extending from -40°C to +125°C, and is short-circuit tested to the stringent requirements of IEC standard EN 61238-1:2003. Ideal applications for the series include: commercial vehicles, maritime vessels, industrial equipment, mass transportation, renewable energy infrastructure, metering and control equipment, electric trains, vehicle charging stations, switchgears, power distribution panels and cabinets, and motor drives, inverters, and control systems.
Weidmuller
's Klippon® Connect Universal Range terminal blocks with PUSH IN technology are designed to increase installation efficiency in a vast range of harsh-environment applications without compromising on safety. The innovative PUSH IN direct plug connectors allow users to achieve safe, vibration-resistant, and gas-tight connections by simply inserting a conductor into the clamping unit until it stops, reducing connection times for both solid and ferruled wires by up to 50% compared to clamping yoke terminals. They also allow users to terminate flexible conductors quickly, easily, and without tools, and to release conductors with any tool. These modular terminal blocks have a streamlined design, high mounting density, copper power rails, a stainless steel spring, a consistent test point, optical and physical segregation of operation and conductor entry, large marking surfaces to support efficient maintenance, and a mounting foot that both compensates for differences in dimensions of terminal rails and facilitates removal. To facilitate application flexibility, they are also available with an extensive array of accessories and cross-connection options. terminal block connector products
Like this article? Check out our other 
Product Roundup
,
New Product News
, and
2019
articles, and visit our 
Markets Page
for the latest articles in each of seven markets.

terminal block connector products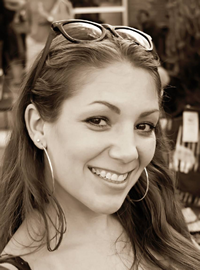 Latest posts by Christine Stieglitz
(see all)