TE Connectivity Showcases Latest Rugged, High-Speed Interconnectivity Solutions
TE Connectivity Showcases Latest Rugged, High-Speed Interconnectivity Solutions
TE Connectivity (TE), along with newly acquired DEUTSCH, featured the latest ruggedized, next-generation, high-speed connectivity solutions at the 2013 Paris Air Show last month in Paris, France.
Featured sytems and solutions included:
Solutions for avionics – Advanced fiber optic, high-speed copper systems, and the next generation of industry-standard connectors and cables to reduce SWaP with open architecture and eliminate bottlenecks from backplane to I/O
Solutions for C4ISR – High-performance interconnection solutions make it easier to create Line Replaceable Units (LRUs) and Line Replaceable Modules (LRMs) from the board to the box to the I/O, while rugged, sealed harnessing components help protect cabling and still meet future needs for higher bandwidth, lighter weight, and easier handling.
Electrical wiring interconnection system – For optimized performance and reliability in severe aviation environments, thin-wall cables, composite connectors, and optical interconnects save significant space and weight while offering advanced performance based in materials science.
Engine power and distribution interconnects – Solutions provide improved survivability in harsh environments and wide operational temperature ranges, are high-vibration certified, and manage power more cleanly, efficiently, and reliably with relays and contactors in compact, lightweight packages.
In-flight entertainment and cabin systems – Interconnection solutions based on standards such as ARINC 664, GAIN, and 4GCN achieve the right combination of performance, modularity, and flexibility to boost cabin performance with flexible in-flight entertainment, web access, automated gallery systems, and high-speed networking.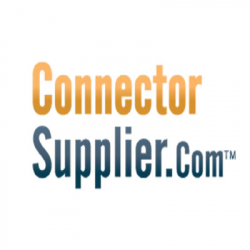 Latest posts by Connector Supplier
(see all)