Remembering Molex's Fred Krehbiel
The influential executive brought a love of international travel and culture to his work with the company, and in doing so, he expanded Molex's reach to the world.
Somewhere in your home, phone, or vehicle, there's a Molex product — most likely, many of them. That's in large part due to the efforts of Fred Krehbiel, whose contributions to his family's business were instrumental in growing the company into its present status as a global connector powerhouse. The former Molex CEO and co-chairman of the board, and Illinois philanthropist died on June 3, 2021.
Founded in 1938 by Frederick Krehbiel, Molex became one of the world's largest connector suppliers after grandsons John and Fred Krehbiel joined the company in the 1960s. In the hands of their father, John Sr., the Lisle, Illinois, company focused mainly on plastic connectors and electric plugs for the U.S. market. Under the guidance of John Jr. and Fred, the company grew into to a global supplier of interconnect products, working with major electronics companies in every market sector at a critical period in technological innovation. (Bishop & Associates ranked the company number three in its 2020 Top 100 Connector Manufacturers report.)
At first, Fred Krehbiel didn't plan to join the family business. Although both brothers had spent summers working at Molex, only John Jr. planned a career at the company their grandfather established. Fred was fascinated by world cultures and planned a career as a diplomat. However, he realized that opportunities for travel and impact abroad would be greater in business, and in 1965 he joined Molex. His father put him in charge of the company's new international division — at just the moment that OEMs began expanding into overseas markets.
"Fred was a force at Molex for the nearly 50 years he was with the company​​​​​​​, not only as a member of the founding family, but as a very talented businessman," said Molex CEO Joe Nelligan. "An early innovator in the rapidly growing global electronics industry, one of his most notable achievements was making Molex an international company by establishing operations outside the U.S, starting in 1967. He was responsible for Molex being one of the first U.S. companies to set-up operations in Japan, as well as sites in Europe, Mexico, and Asia. This was a very bold undertaking, since he was the only employee of Molex's international business when that division started. Today, international accounts for well over half of Molex's revenues."
Fred Krehbiel's perspective on international business relationships was key to his success. "He was very hands-on and visited Molex operations all over the world on a regular basis but was savvy enough to have local leaders running these entities. He knew they best understood the local market, customers, employees, and culture, putting Molex in the position to be successful," said Nelligan.
"We all admired Fred not only for his business acumen but for his charisma, sense of humor, and his deep and enduring commitment to Molex employees and customers. An empowering and inspirational leader, he made every employee feel valued and important, encouraging them to experiment and take risks to improve the business. Known for his generosity, he also impacted many lives through his philanthropy." ​​​​​​​
"He was a visionary businessman," said Bishop & Associates President Ron Bishop, who worked at Molex earlier in his career. "I remember that Fred was an excellent speaker. Many of us believed that he would run for high office someday. Speculation was that he would become a U.S. senator. He was very warm and engaging with a good sense of humor."
However, Bishop said that Fred's greatest achievement was developing the Molex culture. "People like to work at the company, they stay at Molex for years, and often family members of employees join the company, which creates a generational, family feel to the work environment. It is a company with character. That's what Fred and John created."
Fred strategically built outposts in Japan, Mexico, South America, Europe, China, and Southeast Asia as those regions became significant electronics centers. In its first year, Molex International generated $54,000 in sales; it ultimately grew to more than $2 billion in revenue with outposts in 50 countries. In 2013, the Krehbiels sold the Molex company to another set of brothers, Charles and David Koch, of Koch Industries.
A fixture on Forbes's richest Americans list for many years, Fred Krehbiel was active in philanthropic circles, with a special focus in Chicago arts and cultural institutions. He also founded Ballyfin Demesme, a five-star hotel in Ireland, and enjoyed Irish art, architecture, and culture. He is survived by his brother, John; his wife, Kay; his two sons, five grandchildren, and many nieces and nephews.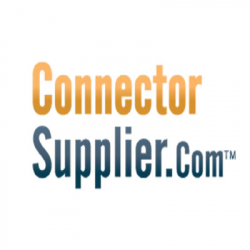 Latest posts by Connector Supplier
(see all)