New Product News Roundup: May 2018
Summary coverage of the latest, new-to-market connector and cable products
Interconnects, etc. 
Bulgin's new Buccaneer 4000 Series Fiber range offers the smallest, rugged, high-speed optical connectors currently available on the market and delivers super fast, reliable connections in space-constrained, high-density, and harsh-environment applications including outdoor broadcasting equipment, FTTX, server rooms, civil engineering, and marine, aviation, and rail systems. The series enables durable mechanical mating with secure, quick-twist (30°) bayonet connections, has IEC 61754-20 LE interfaces and color-coded O-rings and washers for ease of identification, and is available in flex, flex in-line, and rear panel mounting body styles and single-mode, multi-mode, custom, and cabled versions with cable lengths spanning 1–450m. Rated for a wide range of operating temperatures (-25°C to 70°C), the series exhibits less than 0.1dB average insertion loss, a maximum of 0.2dB maximum insertion loss, is rated IP68, made of UV resistant materials, and resistant to salt spray per EN60068-2-52.
AVX's new 9176-800 Series low-profile insulation displacement connectors (IDCs) reduce the Z-axis height of the next-lowest-profile insulated IDC connector, the 9176-400 Series, by 1mm, reduce the total overall volume of the Standard 00-9176 Series IDCs by more than 50%, and are the first industrial IDCs available in a 2.55mm profile. Designed to connect discrete 22–26AWG solid and stranded wires and leaded components to PCBs, or to connect PCBs together in a daisy chain configuration, the IDCs are available in one to four positions in each wire gauge and deliver high-reliability power and signal connections in space-constrained, harsh-environment industrial, medical, and transportation applications. They are rated for 300V, 4–6A, and operating temperatures spanning -40°C to +125°C, have redundant, fatigue-resistant phosphor bronze contacts that achieve gas-tight, cold-welded wire connections compatible with potting and overmolding encapsulation processes, enable simple, single-step termination, and are compatible with automated pick-and-place assembly.
Molex's new D-Sub Earthing Connector protects sensitive equipment exposed to harsh environmental conditions, such as telecommunications base stations, from stray voltages with a secure, low-impedance connection to earth. The connector meets IP66 and IP67 requirements when mated, is available with an attached cap that provides IP protection when unmated as well, enables fast installation and servicing, and provides secure, robust earthing connections without the need for special tools or training. It features a 40A contact to an 8AWG earth cable with straight termination, a metal sealing frame for rear installation, and two hexagonal bolts that mount the connector to the housing.
Remke's new Melni Crimpless Butt Splice Connector drastically reduces installation time for direct burial and submersible connectors — requiring only a prepped cable and standard wrench instead of hydraulic tools, specialized dyes, shrink wraps, and heat tools — and creates a safer environment for electrical workers without sacrificing safe, dependable connections. To mate, users simply insert stripped cable into the Melni Connector, twist the end caps to tighten the patented spiral, and tighten the waterproof caps.
Radiall's new 50GHz coaxial attenuators with 2.4mm connectors provide high performance in RF military and test equipment reaching over 40GHz and RF test and measurement applications from DC to 53GHz. The series exhibits exceptional VSWR (1.65 at 50GHz) and 3–30dB attenuation with accuracy as low as 0.7dB at 50GHz, delivers 1W of nominal power, which is twice the value of most existing solutions, and measures just 0.86" long, which is the smallest form factor currently available for this frequency range.
Samtec released new SEARAY™ right-angle connectors that are compliant with the new ANSI/VITA 74.0-207 Small Form Factor Base Standard, which is also referred to as VNX. Designed for deployment in rugged environments, the connectors have a plug-in module format,12.5mm and 19mm stack heights, low insertion and extraction forces, and solder charge terminals, and are capable of speeds up to 25Gb/s. They also help improve size, weight, and power (SWaP) characteristics that are crucial to embedded systems, support current-generation rapid serial fabric interconnects, such as PCIe® Gen 3, and are positioned to support future-generation fabrics as they become entrenched in the rugged embedded system marketplace.
Smiths Interconnect added a new compact, 0.65mm-pitch coaxial socket to its DaVinci 45G portfolio, which features a proprietary signal probe design that ensures long-lasting coaxial impedance accuracy and a patented IM-coated body structure that provides high-reliability and superior durability in high-speed GPU and CPU testing for IoT, 5G, AI, deep learning, vehicle-to-vehicle communication, and autonomous vehicle applications. The new 0.65mm-pitch coaxial socket delivers high-speed performance of 32Gb/s at more than 45GHz, has a 3A current-carrying capacity and excellent heat transfer properties, and is subjected to rigorous design validation, RF measurements, and custom electrical and mechanical simulations at the company's lab and engineering facilities to ensure the highest possible performance.
TE Connectivity's new CII FC-335 Series relay for harsh inductive motor and lamp loads has a higher resistive load rating than most comparable mid-range relays on the market (35A/28VDC) and provides a rugged means of power switching in rugged military, aerospace, defense, and marine applications. Available in solder hook, terminal block, and 28VDC or 115 VAC coil configurations, the relays are built in accordance with MIL-PRF-6016, have an all-welded construction, and feature double-make contacts that share the load across two sets of contacts to help minimize wear and tear, prolong relay life, and exhibit more stable performance.
Binder extended its compact Series 696 HEC (harsh environment connector) product family with a new five-pin version rated for 32A per contact and 600V. The series features high-grade, 4+PE, gold-plated crimp contacts housed in a stable, lightweight plastic design made especially for use in demanding environments, is highly resistant against shock, vibration, and UV rays, is rated IP68 and IPX9K, has a bayonet locking mechanism for easy, secure mating, and is also available in 8- and 12-pin versions. Ideal applications include high-pressure washdown equipment in the industrial, agricultural, and chemical industries.
Ironwood Electronics' new CBT-BGA-6076 stamped spring pin socket addresses high performance requirements for testing BGA1296. The contactor is a stamped spring pin with 19g actuation force per ball, a cycle life of 125,000 insertions, 0.93nH self-inductance, <1dB insertion loss at 21.9GHz, 0.097pF capacitance, and 4A current capacity at 40°C temperature rise. The socket features a clamshell lid design for ease of chip replacement, has an integrated compression plate for vertical force actuation without distorting device position, uses the smallest footprint in the industry to allow inductors, resistors, and decoupling capacitors to be placed very close to the device for impedance tuning, and is rated for temperatures spanning -55°C to +180°C.
CONEC's robust, new IP67 D-Sub SlimCon filter connectors have a compact, lightweight, single-piece, zinc die-cast housing that reduces mounting area by 49–52% compared to standard IP67 D-Sub connectors, integrate one low-pass filter per contact, and protect against both the ingress of liquids and foreign substances as well as high-frequency conducted interference. The connectors are designed for back panel mounting, and their panel cutout corresponds to other standard D-Subs, enabling the easy upgrade of IP20 systems to IP67. Available in housing sizes 1–3 with 4-40 UNC threaded inserts and integrated filters with three capacitance values: 370pF, 820pF, and 1,200pF, they are ideal for harsh-environment applications including automation and drive technology, communication and medical equipment, control engineering, assembly and production lines, security and monitoring systems, and transportation.
PROVERTHA's new D-Sub crimp connectors for vacuum technology applications feature vacuum-grade stainless steel housings and robust plastic insulators, provide mechanically stable, gas-tight connections with low electrical resistance, are easy to clean, and meet the most demanding low-outgassing requirements. They are standardized to MIL-DTL-24308 and DIN 41625 and are ideal for use in vacuum, ultra-high vacuum, measurement and control, cleanroom, laboratory, pharmaceutical, medical, and safety applications.
WAGO
expanded its 221 Series LEVER-NUTS® with a new 10AWG version. Now available in sizes ranging from 24–10AWG, these compact splicing connectors quickly, easily, and reliably terminate solid, stranded, and fine-stranded conductors with just three simple steps: pull the lever up, insert the stripped conductor, and push the lever back down. The series also allows users to combine different wire sizes and types, is rated to 600V, and is ideal for use in applications including three-phase sockets, air conditioners, high-power lighting, and signal and HVAC systems in commercial buildings.
The new HARTING ix Industrial® Ethernet interface combines data transmission and power supply in a single interface that is smaller and more robust than RJ45 interfaces. It requires 70% less installation space than RJ45 connectors, is capable of up to 10Gb/s transmission, and is standardized according to IEC 61076-3-124 to give users investment security. It delivers future-proof Cat 6A performance for 1/10GbE applications, has a high current-carrying capacity designed to enable both current and future PoE applications, and has robust crimp connections, an active lock that provides clear haptic feedback, five robust THR shield contacts, and a continuous 360° shield for EMC immunity. It is also resistant to shock and vibration per EN 50155 railway specifications and is rated for 5,000 mating cycles.
Cambridge Electronic Industries' new precision, high-speed, 75Ω CoaXVision Micro BNC connectors are a third of the size of standard BNC connectors. Designed for the latest generation of smaller, lighter 12G-SDI, 4K, HDR, and UHD cameras and broadcast equipment, the range is available in various cable- and board-mount configurations with right-angle, edge-mount, top-entry, and bulkhead mounting styles.
Pasternack's new RF surge protectors are designed to guard valuable communications equipment, including cellular base stations, public safety systems, Wi-Fi networks, active antenna systems, and GPS, from power surges and indirect lightning strikes. Available with 7/16 DIN, Type-N, and 4.3-10 connectors, the new line of 46 coaxial surge protectors feature VSWR as low as 1.1:1, maximum power as high as 2kW, multi-strike capability, and low insertion loss. They also support a frequency range of DC to 6 GHz and are CE and RoHS compliant. Many models are IP67-rated for outdoor use, some models offer low-PIM performance, and models with bracket mounting options and flexible bulkhead designs are available as well.
Amphenol Aerospace introduced three new media converters for transferring encoded information over fiber optic cables in harsh-environment avionics, ground systems, or naval applications: 10G digital interface media converters, 10G-BASE-SR and 10G agnostic embedded-fiber/copper media converters, and eight-channel 10/100/1G Ethernet switches and copper-to-fiber media converters with four 10/100/1000-Base-T ports and four 1G fiber ports.
L-com Global Connectivity's new LCSP-Series high-performance coaxial lightning and surge protectors for communications equipment feature VSWR as low as 1.1:1, maximum power as high as 2kW, multi-strike capabilities, and low insertion loss, support frequencies spanning DC to 6GHz, and are available with 4.3-10, 7/16 DIN, Type-N, and UHF connectors. Many are also rated IP67.
Ironwood Electronics' new SG-QFE-7020 high-performance QFP socket for 0.5mm-pitch, 64-pin QFP operates at bandwidths up to 30GHz with less than 1dB of insertion loss and typical contact resistance of 20mΩ per I/O. It also uses the smallest footprint in the industry, incorporates a swivel lid with compression screw for quick and easy IC exchange, and is rated for temperatures spanning -35°C to +125°C.
CONEC
extended its Industrial Ethernet product range to include the M8x1 D-Coding according to IEC Standard 61076-2-114. These robust, compact connectors deliver power and data on one data pair, have a pole pattern based on the M12x1 D-Coding to prevent mating with all other M8x1 codings on the market — implemented using a four-pole M8x1 connector in conjunction with 360° shielding and a standard Ethernet cable, are rated IP67, enable transmission rates of up to 100Mb/s, and are ideal for connecting miniaturized sensors, cameras, and other components in applications including industrial interfaces and automation, drive, control, communication, and manufacturing equipment. They are also available in various mounting and connection options, including axially shielded overmolded connectors for TP cable for drag chain applications, axial, field-attachable male and male connectors with screw or crimp connections, and both axial and angled one- and two-piece PCB sockets.
Wire, Cable, and Assemblies
Hirose's new intrafacility fiber cable (IFC) assembly system supports bidirectional optical transmission of 6.25Gb/s and dual-channel, unidirectional transmission of up to 12.5Gb/s, and delivers up to 3.3V of power. The BF4-IFC Series hybrid cable assembly combines the company's BF4M Series active optical connector with a rugged, circular, push-pull shell for quick and easy mating and unmating, features built-in E/O on the transmit (Tx) end and an O/E on the receiver (Rx) end, and enables high-speed data transmission in cables exceeding 50m in length. It also features an innovative internal wiring system that offers all the benefits of fiber optic signaling, including high signal quality, lower power consumption (<250mW), and excellent EMI prevention, and helps reduce overall system size and cost with streamlined wiring that integrates four electrical wires for power delivery and signal transmission control in a single cable. The BF4-IFC active optical cable plugs into a reliable panel-mount receptacle that solders to the PCB, delivers an optimal combination of high strength and flexing properties, and provides ideal solutions for long-reach, high-speed applications with limited wiring space, including broadcast equipment, data centers, medical equipment FA cameras, and security cameras.
Amphenol RF
's new line of fixed-length FAKRA-to-AMC cable assemblies are ideal for automotive and IoT applications that require compact infrastructure. The assemblies combine industry-standard FAKRA connectors with low-profile, microminiature AMC connectors and 1.37mm coax cable, enable easy connect and disconnect, offer color coding and keying to prevent mismating, are rated IP67 when mated, and are currently available in six standard metric lengths, with custom lengths available upon request. Ideal automotive applications include dedicated short-range communication (DSRC), such as V2X and V2V technology, 360° camera systems, and advanced driver assistance systems (ADAS) like backup cameras. Ideal IoT applications include back panels, smart boxes, modules, remote control access, high-volume cable harnesses, and large, multi-connector panels.
Teledyne Marine's new Hazardous Location Interconnect Cable Solutions are NEC and CEC approved, cost-effective, qualified interconnect packages rated for Class I, Division II, Class II, Division II, ATEX Zone 2 and 22, and IECEx applications. Ideal for applications including petroleum refineries, gasoline storage and dispensing, aircraft hangers and fuel servicing, utility gas plants, and oil field tank farms, these turnkey assemblies include aluminum alloy connectors with resilient, pressure-molded, hazardous-location-rated Telethane® cables, robust locking mechanisms, and dust caps with lanyards, and save time and materials costs compared to installing wire in conduit. The range is currently available in 16AWG and larger product sizes with a wide range of pin counts.
HARTING is expanding its modular preLink® Ethernet connection technology — which breaks the previously inseparable connection between cable and conductor out into two separate units: connector, sockets, coupling and PCB connections and preLink connector blocks that can accommodate eight stranded or solid conductors — with new M12 cable sockets that can also be used as wall ducts.
Manufacturing Technologies
Technic's new Techni Indium HS pure-indium plating process is designed to prevent the formation of harmful metallic whiskers during the selective plating of press-fit pin connectors. Extensive in-house and field-testing have shown the electrolyte to be very robust, with deposits that are exceptionally whisker resistant. The current density range of the process is extremely wide (50–250 ASF) with relatively low metal concentrations in the electrolyte and, unlike competitive processes, there is no need for an indium strike when plating over nickel, which serves to minimize cost.
Tools and Accessories
PROVERTHA's new locking screws for its compact, user-friendly, and mechanically robust full-metal D-Sub hoods feature a combined slotted/Pozidriv crosshead design that makes locking even easier, more flexible. The new locking screws are supplied as an accessory for respective hood sets and are compatible with both slot-head and Phillips screwdrivers.
Megger's new DET2/3 high-performance ground tester measures ground electrode resistance and soil resistivity, delivers accurate results in even the harshest environments, offers excellent error detection capabilities, is easy to use, and has a large color display that shows detailed test information in both numerical and graphing formats. Ideal applications include taking accurate measurements on communications ground systems and performing archaeological and geological investigations.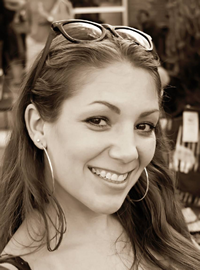 Latest posts by Christine Stieglitz
(see all)