New Connectivity Products: November 2019
Summary coverage of new-to-market connectivity products, including interconnects, wire and cable, cable assemblies, materials, accessories, tools, development kits, and connector-adjacent technologies, such as sensors and antennas. Supplier names are generally linked to product announcements and product names are generally linked to product pages or datasheets.
New Connectivity Products: November 2019
New Connectivity Products: November 2019 > Interconnects, etc. 
SCHURTER
's new NR010, NR020, and NR021 Series NEMA 5-15R appliance outlets combine classic features with new ones, including higher temperature ratings and additional configurations, to meet increased fire protection and safety standards per UL 498 tamper-resistant testing requirements and the US National Electric Code (NEC®) Article 406.12, facilitate the compliance of receptacles used in household and commercial furniture and furniture power distribution units (FPDUs) per UL 962 and UL 962A, and satisfy increased power demands and packing densities for datacom infrastructure. The new NR020 and NR021 Series offer the option of an added insulated wall between the L and N terminals, enabling affordable compliance with UL 962, Section 62 spill test requirements, and the new NR010 and NR020 offer extended operating temperatures (-25C to +150C) to support data center demands. The NR010 is also available with solder or IDC terminals, the latter of which supports efficient wiring and enables a version with an independent L terminal that allows the neutral and ground terminals to remain bussed while the line accepts its maximum UL-rated load of 15A and 125V, providing increased functionality to each outlet individually. 
Hirose
's new KP15B Series card connectors support both Micro SD and Nano SIM functionality in a single, small-form-factor socket, enabling simplified designs and significant space savings in telecom, datacom, and consumer electronics applications including smartphones, laptops, digital cameras, digital video cameras, printers, and televisions. The series features a user-friendly, two-slot design with a card detection feature and a reverse card insertion prevention mechanism. The top slot accepts a MicroSD card and enables extraction without having to remove the battery pack and the bottom slot accepts a Nano SIM card and employs an ejector bar to enable extraction without having to also withdraw the upper Micro SD card. The series also features a dual-contact design that prevents contact buckling by allowing the longer contact to reach the tray first, so the shorter contact moves smoothly along with it, and an exposed terminal design that simplifies automated optical inspection processes. It is currently available in as a single solution that measures 17.9mm x 11.9mm x 2.0mm (L x W x H) and is rated for 0.5A, 10V, 10,000-cycle Micro SD durability, 5,000-cycle Nano SIM durability, and operating temperatures extending from -30°C to +85°C. New Connectivity Products: November 2019
Amphenol ICC
's new HSC Connector System is a fully shielded, USCAR-2 compliant, high-speed interconnect system that supports data rates up to 1+Gb/s in automotive applications including infotainment systems, surround-view camera systems, and advanced driver-assistance systems (ADAS). The system employs square, 0.50mm terminals to achieve compact, lightweight connector designs, comprehensive shielding for enhanced EMI performance, coded keys and visual identification features to ensure both proper mating and automotive coding compliance, and a latch-lock mechanism that provides audible mating confirmation. It also supports low-voltage differential signaling (LVDS), USB, and IEEE 1394 serial bus protocols, as well as reflow soldering and pin-in-paste (PIP) processing, and is currently available in vertical- and right-angle configurations and as complete cable assemblies.
JAE
's new AX01 Series floating board-to-board connectors support high-speed data transmission in industrial, telecom, and datacom applications including robots, factory automation equipment, semiconductor manufacturing equipment, machine tools, IoT devices, networking equipment, office equipment, communications systems, measurement tools, broadcasting systems, and amusement equipment, achieving speeds of 8+Gb/s, which is equivalent to 10GBASE-KR and PCIe Gen3 protocol requirements. The series features a floating structure with ±0.5mm of float tolerance in the X- and Y-axis directions and ±0.5mm of stack tolerance in the Z-axis direction to absorb misalignments during the mounting and assembly processes, keying mechanisms and mating guides to better support automated assembly processes, and high-reliability, vibration-resistant contacts with roll-surface, two-point contact structures that both reduce insertion and removal force requirements compared to conventional two-point contacts and provide countermeasures against the ingress of foreign objects and mounting flux. The series is currently available in a single 30mm-stack-height solution with 100 contacts on a 0.635mm pitch, but a variety of horizontal and vertical options with pin-counts extending from 30–140 and stack heights spanning 8–30mm are in active development. It is rated for 0.5A, 50VACrms, a maximum of 50mΩ initial and 100mΩ post-test contact resistance, 250VACrms dielectric withstanding voltage (for one minute), a minimum of 100MΩ insulation resistance, and 100 mating cycles in operating temperatures extending from -40°C to +105°C.
TE Connectivity
extended its time-tested and field-proven DEUTSCH 369 Series of ruggedized, lightweight, small-form-factor connectors designed to deliver MIL-DTL-38999 performance levels in harsh military and aerospace environments with the addition of the new 369 Shielded Rectangular Connectors. The new connectors provide all the benefits the 369 Series is renowned for in addition to robust new shielding mechanisms for grounding and EMI protection, which enables their use in commercial aerospace, military ground vehicle, and mass transit applications including helicopters, drones, lighting and infotainment systems, galley equipment, and seat wiring and actuation circuits. The new 369 Shielded Rectangular Connectors have a lightweight, non-toxic, and RoHS-compliant composite nickel shell that can achieve up to 75% weight savings compared to competing solutions, employ push-pull mating for quick and easy installation and removal, support data transfer rates up to 100Mb/s (100BASE-T1), reliably withstand indirect lighting strikes of 3.6kA, provide effective EMI shielding of at least 60dB at low frequencies (150–200MHz) and at least 40dB at high frequencies (800MHz – 1GHz), and are backward compatible and intermateable with existing 369 Series solutions. They also employ rugged, scoop-proof, size 22 AS39029 gold-plated copper alloy contacts, support blind mating and tight mounting pitches for multiple connectors, provide audible confirmation of proper mating, employ triple-barrier wire seals and cork-in-bottle interfacial seals for IP67 protection and performance up to 60,000ft., and exhibit robust resistance to shock and vibration, in addition to low-smoke, -toxicity, and -flammability properties. They are currently available in three shell sizes (3, 6, and 9) rated for 5A, 1,500Vrms dielectric withstanding voltage with <2mA leakage, a minimum of 5,000MΩ insulation resistance, and operating temperatures extending from -55°C to +175°C.
Stewart Connector
expanded its surface-mount SealJack™ connector series with the addition of a new right-angle connector designed to provide IP67 protection and 10/100BASE-T through 10GBASE-T Ethernet transmission in harsh-environment IoT applications where water or debris could compromise signal integrity, including rugged computing, industrial, medical, marine, renewable energy, smart home, and military communications applications. The new single-port, right-angle SealJack connectors feature compact and lightweight die-cast nickel-plated zinc housings, IP67 seals, LED indicators, and optional EPP 918-A protective coatings and are rated for a minimum of 750 mating cycles. They are also RoHS compliant and compatible with PoE+.
Amphenol Socapex
released the new Octomax 1G26 Ethernet Contacts, which are compatible with all standard, size-eight quadrax cavities and deliver the equivalent performance of two quadrax contacts. The new contacts are available with crimp or PC-tail terminations for broad suitability in Cat 5 Ethernet, AFDX (avionics full-duplex switched Ethernet), and other high-data-rate applications within the military and aerospace industries, including C4ISR systems, commercial aerospace equipment, ground defense systems, space exploration equipment, cockpit displays, and in-flight entertainment systems. They support high data transfer rates, consume little power, exhibit excellent EMI compatibility, good corrosion resistance, and MIL-DTL-38999 Series III levels of shock and vibration resistance, and enable the easy, drop-in replacement of existing size-eight keyed contacts with no need for redesigns. The new Octomax contacts feature copper alloy bodies, thermoplastic insulators, and eight strategically spaced, gold-over-nickel plated inner contacts that form four 100Ω, matched-impedance differential pairs and are rated for 500 mating cycles in operating temperatures extending from -65°C to +175°C.
Bel Magnetic Solutions' new series of press-fit MagJack® integrated connector modules (ICMs) is designed for applications that are incompatible with traditional soldering techniques and can be used on printed circuit board assemblies (PCBAs) with thicknesses in excess of 3.81mm, as well as traditional board thicknesses. Demand for the new single- and dual-port 1GBASE-T press-fit ICMs was driven by the increased use of non-traditional applications in products that connect to the internet, such as IoT devices, and a growing number of applications with increased PCBA layer counts resulting in board thicknesses incompatible with normal solder lengths. The new press-fit ICMs are compatible with all major Ethernet PHYs on the market, are not biased to board thicknesses, requiring a minimum thickness of just 2.03mm with no maximum, and are suitable for applications including single-board computers, network adapter cards, and non-traditional equipment that requires an Ethernet port, including commercial refrigeration, cooking, and processing equipment and factory automation equipment. They are available in 1×1, 1×2, and 2×1 port configurations featuring built-in LED indicators, standard 1GBASE-T magnetics, and robust eye-of-the-needle designs, meet all IEEE 802.3 1GBASE-T electrical requirements, including RL, IL, hi-pot, and common mode parameters, are rated for operating temperatures extending from 0°C–70°C, and are both UL recognized and RoHS 6/6 compliant. New Connectivity Products: November 2019
Io Audio Technologies released a new line of chassis connectors for professional audio and lighting applications. The new XLR line is designed for ease of use, durability, dependability, and compatibility with Neutrik® connectors and is comprised of four different series, each of which is available in three-pin and five-pin, male and female variations. XLR Series connectors feature a compact, tool-free-assembly design with die-cast zinc shells, durable locking mechanisms, plastic inserts, silver- or gold-plated contacts, and sturdy bushings for strain relief. E Series connectors feature a black plastic housing and high-density, precision-machined, single-piece, gold-plated contacts; fit within standard A-size cutouts for compatibility with current industry equipment; and are available in vertical and horizontal board-mount configurations ideal for use in custom patch panels and wall plates. JL Series connectors feature EMI-resistant nickel or black nickel metal housings that fit in standard D-size cutouts, precision-machined, single-piece, silver-plated contacts, solder cups, and nickel ground pins. JLX Series connectors offer the same features and benefits as the JL Series, but with the addition of duplex ground contacts that provide optimal shielding for improved protection from EMI and RFI.
Yamaichi released a new generation of its Y-RED semiconductor test contactors that combine decades of experience designing full- and semi-custom test contacts and standardized single parts with a new user-friendly mounting procedure. The new Y-RED contactors have standard hinged sockets for burn-in, high-temperature operating limits, and highly accelerated stress test evaluation and reliability applications and are compatible with LGA, QFN, CSP, and BGA packages. They can be equipped with spring probe pins on pitches starting at 0.3mm and are rated for use in operating temperatures extending from -40°C to +150°C. They also feature mounting plates pre-loaded with screws and capable of temporarily adhering to the backside of PCBs via press-fit or handheld means to simplify socket assembly and, in addition, act as transportation safety plates and stiffeners together with optional spring-loaded pushers that effectively compensate for mating and height tolerances. The high standardization of the milling parts also allows for short design and production times and future series extensions are expected to include solutions for failure analysis, high-performance with low-inductance, high-frequency coax, and Kelvin sockets. 
WAGO's new 221 Ex Series LEVER-NUTS® splicing connectors extends the features and benefits of the 221 Series LEVER-NUTS connectors to applications with extremely hazardous, potentially explosive environments. The new explosion-proof splicing connectors obtain AEx Class 1, Zone 1 ratings when used in conjunction with the coordinating mounting carrier, which can be clamped onto a DIN rail or tightly screwed to any smooth surface, and are ideal for use in junction boxes, terminal boxes, lighting systems, and other hazardous-area electronics. They are available in two-, three-, and five-conductor wiring options, employ lever actuation for quick and easy installation, accept 24–12AWG solid, stranded, flexible, and tin-bonded wire, and support working voltages up to 440V. New Connectivity Products: November 2019
Ironwood Electronics now offers zero-footprint Gypper DDR memory sockets. The new DDR4 Ironwood Grypper socket (P/N 107022-0038) is designed to be surface mounted in the same exact same location and footprint as the device under test using the device using standard soldering methods, which saves valuable board space and is great for development and failure analysis. It had a lidless design that supports tool-free device insertion and a unique contact geometry that grips the solder balls on attached devices, provides excellent electrical performance to 40GHz, and requires only a simple tool for device removal. It is currently available in three configurations with RoHS-compliant Eutectic solder balls that enable easy reflow attachment on PCBs already populated with mounted components by virtue of having a lower melting temperature than traditional solder. Sockets can also be purchased with no solder balls for use with thick, 8mm stencils for the correct amount of solder paste.
Bel Magnetic Solutions released a new line of MagJack® integrated connector modules (ICMs) especially designed for automotive Ethernet applications. The new single-port, 10/100BASE-T/1GBASE-T Automotive Ethernet ICMs allow users to easily upgrade existing CAN bus signaling with Ethernet signaling and cable styles to achieve lighter systems capable of faster transmission speeds and are the first SAE- and USCAR2-6-compatible products in production with operating temperatures extending up to 100°C. They also have a low-halogen design with industry-standard vibration resistance and sealing mechanisms and 50μin of gold plating on the contacts per TIA 10966/FCC 47, Part 68 requirements. Additional benefits include compatibility with lead-free wave soldering processes and standard automotive-grade transceivers from Broadcom, Intel, and Marvell, UL recognition, and compliance with RoHS 6/6 directives and all IEEE 802.3 10/100BASE-T electrical requirements, including RL, IL, hi-pot, and common mode parameters. Ideal applications for the series include radar, camera, infotainment, programmable lighting, and advanced driver-assistance systems (ADAS). New Connectivity Products: November 2019
New Connectivity Products: November 2019 > Wire, Cable, Cable Assemblies, and Tubing 
Radiall
's new TestPro 4.2S Cable Assemblies are especially designed for test and measurement applications that require high mating cycles, strenuous flexing, and extreme phase, loss, and VSWR stability, including automatic testing equipment and test bench applications in production and lab facilities. The new TestPro cable assemblies leverage the company's 30 years' experience manufacturing high-tech microwave cables for the military and aerospace markets and its mastery of high-precision multi-layer braiding and wrapping techniques to deliver stable performance over thousands of bending life cycles. They also feature a new cable construction with a stranded center and a polyurethane jacket to provide more flexible, user-friendly, robust, and cost-effective solutions capable of high phase stability and amplitude stability with manipulation while delivering the same high-quality electrical performance, high mechanical endurance, and resistance to both wear and corrosion demonstrated by the rest of the TestPro range. 
TE Connectivity
's new Raychem Cat 7 Ethernet cables are ruggedized for use in high-performance, harsh-environment military, marine, and defense systems and support speeds up to 10Gb/s over four, individually shielded and jacketed twisted pairs. Designed using materials science expertise developed by Raychem, the cables offer enhanced flexibility and broad application suitability, reliably withstand exposure to fluids found in defense applications, including diesel fuel, and feature 92% braid coverage, rather than the industry-standard 40% coverage, to provide enhanced high-frequency performance. Constructions are available with 23AWG solid, bare copper wire or 24AWG stranded, tin-coated copper wire; with low-smoke, zero-halogen (LSZH) or FDR-25 outer jackets in up to 10 colors depending on the jacket material; and with an extensive array of TE connector, backshell, and termination products for enhanced versatility and performance in a wide range of demanding applications, including missile warning systems, military ground defense, remote weapons systems, fire control systems, radio communications, and high-speed networking. The cables are rated for 100Ω of standard/nominal impedance from 1–600MHz, a maximum of 600MHz attenuation, depending on the conductor selection, 5.6nF/100m maximum mutual capacitance at 1kHz, 145Ω/1km nominal DC resistance at 20°C, and operating temperatures extending from -25°C to +75°C. They meet IEC 61156-6 electrical requirements for Cat 7 cable and, depending on the jacket material, also meet WCD2015 and WCD2002 environmental testing requirements; in addition, cables with LSZH jackets are approved to UK Defense Standard 61-12 Part 31. Compatible products include TE's CeeLok FAS-T and CeeLok FAS-X connectors and the Raychem harness system. 
Raltron
recently expanded its line of RF cable assemblies to serve a broader range of RF, wireless, and IoT applications. The new flexible, low-loss, coaxial cable assemblies complement the company's line of RF connectors, adapters, and attenuators and are now available in TNC, Type-N, BNC, MMCX, MCX, SMA, SMC, Type-F, IPEX, FME, and SMB configurations that support frequencies extending from DC to 6GHz, DIM configurations that support up to 14GHz operation, and standard, overmolded, and custom FAKRA cable assemblies designed to meet automotive RF application demands. Compatible connectors are available in a wide range of working voltages with frequency support to 26.5GHz, adapters are available in a wide range of configurations to accommodate almost any RF application demands, and SMA-male-to-SMA-female attenuators capable of nominal 1dB, 6dB, and 40dB attenuations at up to 6GHz in operating temperatures spanning -40°C to +85°C are available as well.
New Connectivity Products: November 2019 > Additional Connectivity Products
Würth Elektronik
's new WSEN-PADS piezoresistive absolute pressure sensors are extremely compact micro electromechanical systems (MEMS) comprised of application-specific integrated circuits (ASICs) and temperature sensors. They measure just 2.0 x 2.0 x 0.8mm in size, accurately measure pressures extending from 26–126kPa, deliver output data calibrated to selected data rates spanning 1–200Hz, prepare the measured data for use in various applications using integrated algorithms that significantly reduce the programming workload of connected controllers, and allow users to read the measured data using a standard I²C digital communication interface with an application-specific interrupt event setting. They also require very low power consumption and can be adequately powered by batteries or even via energy harvesting, which Würth can provide technical design support for. Ideal applications for the series include mobile devices, weather stations, GPS navigation systems, white goods, wearable devices, indoor navigation systems, altimeters, barometers, and industrial devices with operating temperatures extending from -40°C to +85°C. The sensors are available from stock with no minimum order quantity and can also be supplied with a tailored evaluation board.
Cinch Connectivity Solutions' new Midwest Microwave 40Ghz power dividers and directional couplers are small, lightweight, and ruggedly constructed and designed to satisfy high-frequency performance requirements in demanding telecommunications applications including 5G infrastructure, satellite communications equipment, cable assemblies, and test and measurement equipment. Both product lines feature aluminum housings and 2.92mm stainless steel female interfaces, cover a wide bandwidth (6–40GHz) with low insertion loss and low VSWR, and comply with RoHS regulations. In addition, the power dividers employ the Wilkinson design to achieve the lowest possible insertion loss and highest isolation between output ports, while the directional couplers incorporate a strip-line design with high directivity to limit power flow to a single direction. New Connectivity Products: November 2019
Avnet
released the latest addition to its end-to-end product development ecosystem designed to help reduce the time, cost, and complexity of IoT implementations. The new plug-and-play Azure Sphere Guardian 100 wireless edge module, powered by Microsoft, allows even non-technical installers to quickly and securely add connectivity to existing equipment and can help enterprise customers confidently leverage the benefits of the IoT to create more efficient operations, achieve greater innovation, and create better customer experiences. In addition to retrofitting devices, the new Avnet Guardian 100 can be deployed in scenarios where existing connectivity solutions fall short of enterprise-level security requirements, making it ideal for use in a wide range of cross-market, mission-critical, capital-intense equipment applications, which are steadily on the rise as businesses incorporate IoT solutions to streamline operations and gain critical insights via real-time analytics and AI. The module allows enterprises to connect their existing equipment via Ethernet or USB, while dual-band Wi-Fi provides a secure connection to the cloud, and leverages Avnet's secure, cloud-based IoTConnect platform to enable innovative IoT solutions capable of providing real-time data insights.
Weidmuller
's new u-remote IP20 and IP67 IO-Link Master communication and counter modules use the IO-Link open standard (IEC 61131-9) serial communication protocol to transmit data from sensors and actuators, providing increased transparency that helps improve diagnostics and efficiency, increase machine availability, and reduce downtime. The modules feature simple, user-friendly, web-based configuration and monitoring tools, allow users to change parameters via web servers, and support both onsite and remote testing and diagnostics without the need for additional software. Their processes and procedures can also be simulated without a connection to the controller for simplified phase commissioning and faster service response in the event of unplanned downtime. Additional benefits include broad sensor and actuator configuration capabilities, which reduce costs by limiting the variety of types required, reducing purchasing complexity, and saving warehouse space; industry-standard connection plugs and unshielded cables that shorten and ease commissioning processes; self-identification and configuration capabilities that simplify the replacement of defective components, reduce downtime for machinery and system repairs, and increase productivity; and intelligent self-diagnostics capabilities that enable predictive repair and maintenance.
Cinch Connectivity Solutions released a new commercial-grade surge arrester as part of a new product series designed for use in 5G network infrastructure. The new Midwest Microwave surge arrester protects microwave and RF systems from power surges and indirect lightning strikes, and associated downtime and revenue losses, without sacrificing RF performance. It has a tri-alloy-plated brass construction, supports a DC – 3GHz frequency range with 0.3dB insertion loss and a VSWR of 1.2, exhibits multiple-strike lightning capabilities, and is RoHS compliant. Ideal applications include 5G networks, cellular base stations, public safety systems, Wi-Fi networks, active antenna systems, and GPS systems.
KP Performance Antennas expanded its line of TV White Space (TVWS) antennas with the addition of the new Flat Panel TVWS Antenna, which covers frequencies from 470–698MHz with high gain of 9dBi and a very good front-to-back ratio and is ideal for use with 2×2 MIMO radios used in WISP network applications. The antenna has a small form factor comprised of UV-resistant ABS plastic radome with an aluminum backplate and features including H/V dual polarization and a pole mounting bracket with up or down tilt adjustment capabilities.
New Connectivity Products: November 2019
New Connectivity Products: November 2019 > Connector Materials, Accessories, Tools, and Development Kits
HUBER+SUHNER
's new RADOX® EV-C cable glands provide hybrid and electric vehicles including passenger cars, trucks, busses, construction vehicles, and other specialized vehicles with safe, space-saving, high-reliability connections ideally suited for even the most demanding applications. Constructed using proven RADOX® technology, which uses electron-beam crosslinking processes to achieves notable improvements in the thermal, mechanical, and chemical properties of the cable insulation, the new cable glands ruggedly withstand high temperatures, current peaks, extreme mechanical loads, high shock and vibration, and other harsh environment conditions. They also employ 360° EMI shielding and proven IP6K9K and IP6K7 sealing mechanisms, support high ampacity and operating temperatures extending from -40°C to 140°C, are available in five main variants and seven sizes ranging from 16–120 mm² for broad configurability, and have been both internally and externally validated to automotive high-voltage standards.
Xtalic
patented and released a new nanostructured nickel-molybdenum (NiMo) alloy for the manufacture of mission-critical aerospace applications that require strength at high temperatures, superior hardness, excellent durability, and reduced weight. The new NiMo alloy exhibits thermal stability to elevated temperatures of at least 816°C and provides longer-life performance at higher operating temperatures than nickel and more exotic materials. As such, NiMo-coated components produced through additive manufacturing can provide improved strength, reduced weight, and increased efficiency and performance. The material can also be tailored to meet the specific challenges of virtually any application in aerospace or other industries using its Dynamic Nanostructure Control® and patented Rapid Alloy Design toolkits. New Connectivity Products: November 2019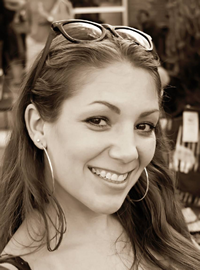 Latest posts by Christine Stieglitz
(see all)