New Connectivity Products: August 2019
Summary coverage of new-to-market connectivity products, including interconnects, wire and cable, cable assemblies, materials, accessories, tools, development kits, and connector-adjacent technologies, such as sensors and antennas. Supplier names are generally linked to product announcements and product names are generally linked to product pages, catalogs, or datasheets.
New Connectivity Products: August 2019
New Connectivity Products: August 2019 > Interconnects, etc.
Amphenol ICC
released a new 17-pin microSD Express connector and — with that — became the first supplier in the industry to offer card sockets for both microSD Express and Micro SD (USH-I) cards. Designed to help the microSD Express platform to reach its full potential, the new microSD Express connector meets PCIe 3.0 requirements, delivers high-speed performance up to 985Mb/s or 8GT/s, which is approximately six times faster than existing Micro SD cards, can serve as a removable solid-state drive (SSD), and is backward compatible and interoperable with legacy Micro SD cards. It also has a robust mating mechanism that ensures reliable connections and a dedicated pin for card-detect functionality, allowing the SD host to remain in deep low-power mode until insertion. In addition, it is lead- and halogen-free and rated for high-durability performance of up to 5,000 mating cycles. Ideal applications include high-speed and high-resolution consumer electronics applications, including mobile computing, IoT devices, mobile phones, tables, virtual and augmented reality (VR and AR) cameras, UAVs, and surveillance cameras.
TE Connectivity
's new Sliver straddle-mount connectors for SFF-TA-1002 — a proposed alternative or replacement to form factors including M.2, U.2, and PCIe — are the new standard form factor for the horizontal and faceplate-pluggable Open Compute Project (OCP) NIC 3.0 cards, which help to increase airflow in data center equipment. The high-density, low-profile, straddle-mount connectors have a 0.6mm pitch, support high speeds through PCIe Gen 5, with a roadmap to 112G, and support next-generation silicon PCIe lane counts, which is where current products in the market begin to max out. They also enable easy system maintenance and improved thermal management and are amongst the most cost-effective and highest performing data center solutions on the market.
HARTING's Han® ES Press HMC (High-Mating Cycle) interface is especially designed to support flexible production in a wide variety of harsh-environment and high-vibration applications, the core requirements of which are the ability to quickly install machines and modules, reconfigure them at will, and operate them without disruption. The new Han ES Press HMC interface enables simple, fast, and tool-free installation, offers fast detachability to facilitate servicing, and is robust enough to be connected and disconnected up to 10,000 times. It's compatible with standard Han housings in sizes 6B to 24B, many of which offer locks and seals optimized for high-mating-cycle applications and all of which now feature contacts and grounding elements with a special abrasion-resistant surface coating, and its contact inserts are equipped with a pretensioned cage clamp that is triggered by an actuator. When the actuator is pushed into the contact chamber, the cage clamp returns to its original position and secures the conductor. Disconnection requires only a screwdriver.
Remke
's new family of precision engineered Cat6A M12 and RJ45 Ethernet connectors enables quick and easy field assembly without any special tools and is ideal for use in data centers, industrial and manufacturing automation cabling systems, institutional applications, office networks, and PoE+ devices. The new Cat6a connectors have a robust, die-cast, nickel-plated-zinc body that provides excellent corrosion resistance, superior wear, abrasion resistance, and a high temperature rating. The family also features 360° shielding for added EMC protection and secure data transfer; long-release latches for easy insertion and withdrawal in tight spaces; four-chamber wire managers with color coding for T568A, T568B, and PROFINET; an EN 60603-7-51 standardized plug interface with insulation piercing contacts; protective caps for transit and assembly; and standard IP20 protection and optional IP67-rated housings. In addition, the unique design of the cable entry on the Cat6A RJ45 Ethernet connectors supports quick and easy field-assembly on all standard types of cable and can be used for all networks, ranging from voice through 10-gigabit Ethernet (10GbE).
Bulgin's new 4000 Series C-Type connector
combines field-proven ruggedness and reliability with data transfer speeds of up to 10Gb/s, supports USB 3.1 Gen 2, and is backwards compatible with USB 3.0 and USB 2.0 devices. The USB Type-C connector is both much more compact than the existing Type-A version — about the size of micro USB connectors, which makes it ideal for use in space-constrained applications — and more powerful, providing up to 100W of power to support a wider range of devices and faster charging times. The new 4000 Series C-Type connector also provides IP69K and IP68 protection against dirt and water ingress, meaning that it can be fully submerged for up to two weeks at 10m and is resistant to both high pressure and high-temperature water jets, and is rated for operating temperatures extending from -40°C to +80°C. Ideal applications include outdoor, underground, and other harsh-environment electronic installations.
Mill-Max added two new solderless, compression-style spring-loaded connectors to its 858 Series of rugged, 4mm-pitch, spring-loaded connectors. The new 858-22-00X-80-XX1101 and 858-22-00X-80-XX2101 are the first Mill-Max connectors with two active plungers and are designed to utilize hardware to secure them in place, which facilitates easy adjustment and flexibility during assembly, as well as simple removal and replacement, and makes them ideal for applications in which soldered connections are either not desirable or impossible due to design constraints including temperature considerations, stack-up tolerance issues, and the prioritization of easy assembly and disassembly. They have spring-loaded plungers as the interface on both ends and screws that compress the plungers on the base end and allow them to establish solderless connections between two mating surfaces. The opposite-end plunger then acts as any other spring-loaded connector, ready to engage with a mating device or board. The new connectors feature rugged designs with stainless steel springs capable of maintaining high spring force at elevated temperatures over time; are available in two different plunger travel arrangements — a 0.045" stroke for both plunger ends or 0.030" on the base end and 0.060" on the device end — and with or without alignment pins and threaded inserts; and are rated for 9A. They are ideal for use in medical and research applications where devices and mating surfaces must be wiped down and cleaned regularly, for test fixtures that require routine connector replacement, for docking stations, quick connects, and any other assembly that relies on a mechanical means to secure a device to a dock or a stationary end, and for a variety of board stacking applications.
Amphenol ICC
's next-generation OverPass™ solution, the new ExtremePort™ Flash near-chip, high-speed connector, has an extremely low-profile design with a 0.60mm pitch, delivers up to 56Gb/s PAM4 transmission capabilities, and supports much longer signal paths with higher signal integrity than conventional PCB routing methods. The flexible solution also supports both cable and card-edge applications, enables more flexible, cost-effective, modular, scalable, and easily repairable system designs, and meets PCIe, NVMe, SAS, SFP+, and QSFP specifications. Ideal applications include high-end computing, server, and storage systems, commercial communications systems, radio units, and baseband and networking equipment.
TE Connectivity's new single-pole DEUTSCH DTSK power connectors are designed for high-reliability, harsh-environment applications that require robust sealing and easy installation and disconnection capabilities, including those in the industrial, trucking, busing, agricultural, mining, construction, and marine industries. The new heavy-duty thermoplastic connectors have a latch-style mating mechanism, an integrated secondary lock, and individual wire seals with a rear protective cover to help protect the connections from dirt, dust, and water ingress, and can be used inline or mounted as pass-through connectors with the addition of an optional flange. The series accepts size Ø8mm contacts rated for up to 125A and allows users easily connect and disconnect power in safer and more accessible areas than at the power source itself.
Amphenol RF
's new right-angle, jack-to-plug SMA Quick-Connect adapter is designed to reduce the time and effort involved in test and measurement processes and extend the life expectancy of test cables. The new precision-machined 50Ω adapter has a gold-plated brass body with a unique push-turn, thread-on, pull-off coupling mechanism that supports quick, easy, and tool-free mating and unmating and delivers excellent electrical performance through 20GHz. It is compatible with all existing threaded SMA jack and plug connectors and easily converts any standard SMA Plug test cable into a Quick-Connect cable without compromising the electrical integrity of the assembly.
Bel Magnetic Solutions
released new MagJack® integrated connector modules (ICMs) that stack two RJ45 Ethernet ports into a single magnetic connector that can be used to safely inject 30W or 60W of power into space-constrained networking and communications applications including switches, routers, single-board computers, and Ethernet controllers. The new compact and durable ICMs support a wide range of 1GBase-T Ethernet applications, are designed to operate in harsh industrial conditions, including temperatures extending from -40C to +85C, without degrading performance, and meet all IEEE 802.3 1GBase-T electrical requirements, including RL, IL, hi-pot, and common mode parameters.
Amphenol ICC
's new SAS/PCIe 5.0 (U.2 and U.3) connectors come with 32GT/s PCIe lanes and 25Gb/s SAS lanes to meet the high-speed and flexibility demands of next-generation servers. The 68-position connectors are made from high-temperature, halogen-free thermoplastic materials, have molded guideposts to ensure proper mating alignment and staggered contact lengths to support hot plugging, and deliver 500-cycle durability. They enable SFF8630, SFF8680, and SFF8432 interfaces to address the needs of both mission-critical and bulk storage applications (i.e., high-speed solid-state drives and cost-effective storage SATA and hard disk drives) and provide compatibility between unshielded dual and multiport devices. They are also are intermateable with unshielded dual-port SFF8680 (SAS 3.0 and 4.0) connectors, backward compatible with 12Gb/s, 6Gb/s SAS and SATA, and 3Gb/s SFF8482 connectors, and compatible with the SFF8639 specification. Ideal applications include processor and storage blades, mezzanine cards, hard disk drives and carriers, external storage systems, interposer cards, servers, storage servers, and processor and storage blades.
Yamaichi's new Y-ConPlug CAT6a RJ45 cable connector for industrial applications supports 10Gb/s data transmission per the ISO/IEC 11801 standard and is compatible with all Y-Con components. The new RJ45 cable connecter has an integrated cable guide, EMC shielding made of nickel-plated brass, gold-plated wire piercing contacts, and a rectangular cable crimp that prevents cable rotation and is rated for more than 1,000 mating cycles in operating temperatures extending from -40°C to +120°C. It is also RoHS compliant and available with reliable protective covers made of high-grade materials including PBT or die-cast zinc and rated to IP69k, IP68, IP67, and IP20.
Ironwood Electronics' new CG15-BGA-1003 high-performance, low-inductance elastomer socket for 0.5mm-pitch, 190-ball, 10mm x 5.7mm BGA packages operates at bandwidths up to 40GHz with less than 1dB of insertion loss in a GSSG configuration and typical contact resistance of 20mΩ per pin. It also exhibits 0.06nH pin self-inductance, 0.019nH mutual inductance, 0.129pF capacitance to ground, and 0.017pF mutual capacitance, and is rated for 2A per pin and operating temperatures extending from -35°C to +125°C. The socket solderlessly mounts to target PCB using supplied hardware and employs the smallest footprint in the industry to allow inductors, resistors, and decoupling capacitors to be placed close by for impedance tuning. It also has a clamshell lid with an integrated compression plate that supports quick IC change-outs and a central heatsink and fan for 5.3W power dissipation. Ideal applications include hand test, temperature characterization, and debugging development platforms. New Connectivity Products: August 2019
Amphenol ICC
's new BW91/BW92 Series micro board-to-board connectors for high-density consumer electronics applications including mobile phones, smart watches, smart glasses, and virtual and augmented reality (VR and AR) devices, have a 0.35mm pitch, 14 contacts with double contact points for enhanced stability, a chamfer design that prevents mismatch during mating, and SMT terminations. They support extremely low-profile 1.00mm stack heights, up to 3A, and operating temperatures extending from -40°C to +85°C and are lead- and halogen-free.
TE Connectivity
added a new cable plug and custom cable assemblies to its portfolio of ELCON Micro wire-to-board connector products, which provide up to 12.5A per pin in a common 3.0mm industry footprint that makes it easy for customer to upgrade existing designs. Unlike comparable products in the market, the ELCON Micro connector housing has a virtually foolproof design that prevents users from mating the plug in the wrong direction. It is also halogen-free, rated for operating temperatures up to 105C, and designed to reliably withstand a range of hazardous, harsh-environment conditions. The line's 3.0mm PCB footprint is compatible with Molex's Micro-Fit products and intermateable and interchangeable with BellWether's Micro-Hi products and is ideal for use in datacom, telecom, consumer electronics, white goods, industrial, instrumentation, medical, and 5G applications.
Amphenol RF
expanded its 12G offerings with the addition of new 75Ω MCX connectors optimized for 4K and Ultra-HD broadcast applications. The new MCX connectors support high-resolution, uncompressed video signal transmission with data rates up to 12Gb/s and are available in PCB- and cable-mount configurations with reliable push-on coupling mechanisms. Ideal applications include 4K and 8K video cameras, mobile broadcast equipment, digital signage, remote viewing systems, video encoders, and routers.
Yamaichi Electronics extended its Y-Circ® P connector product portfolio with two new vertical board-mount sockets that can be selectively equipped with external threads and either fixed to a housing wall (Type WG) or left free-standing (Type WH). Both variants are designed to screw into PCBs to absorb push-in and pull-out forces, are shorter than competitive products, and are available in a range of sizes and pin assignments.
New Connectivity Products: August 2019 > Wire, Cable, Cable Assemblies, and Tubing
ODU
's new cost-effective, milled steel tooling designs allow the company to offer custom overmolded cable assemblies as samples and small batches with economical pricing and quick turnaround times. The new customized overmolded cable assemblies are suitable for many ODU connectors with standard coding, including straight and angled configurations, can be manufactured to accommodate a defined maximum installation space, and are available worldwide in small batches of up to 2,500 units with incredibly short delivery times and cost-effective pricing.
Harwin released a new range of fully tested, high-reliability, ready-made cable assemblies for its popular Datamate Series connectors. The new off-the-shelf Datamate cable assemblies provide simple plug-and-play solutions in one-off prototyping and small-batch projects and are available from stock in single- and double-ended signal (Datamate J-Tek and L-Tek) and power (Datamate Mix-Tek) configurations with a set cable length of 150mm (6"). Each assembly is produced in accordance with the IPC-A-620 standard concerning wire harnesses and cabling and is subjected to rigorous electrical testing and a comprehensive inspection process both during and after production. Signal cables come with 24AWG wire, power cables are provided with either 10AWG/40A or 12AWG/20A wire, and both employ PTFE insulation. The assemblies also deliver industry-leading resistance to shock (100g for 6ms) and vibration (10g for six hours, two hours per axis) and are rated for 500 mating cycles in operating temperatures extending from -55°C to +125°C. Ideal applications extend across the space, avionics, industrial device and control, robotics, and motorsport markets. New Connectivity Products: August 2019
Amphenol RF's new BNC Bulkhead to AMC Micro Connector Cable Assemblies are ideal for IoT, broadband, LAN, instrumentation, and medical applications. The series features a straight BNC bulkhead jack on one end to allow for various mounting options, a right-angle AMC plug on the other, and RG-178 cable in between and employs bayonet coupling mechanisms for quick connect/disconnect capabilities. The assemblies are currently available in standard metric lengths spanning 50–300mm and in custom lengths via QuickBuild RF.
New Connectivity Products: August 2019 > Connector Materials, Accessories, Tools, and Development Kits
Cinch Connectivity Solutions
' new Johnson™ precision torque wrenches for 1.85mm, 2.4mm, 2.92mm, 3.5mm, and SMA stainless steel and brass connectors facilitate the proper installation and removal of RF connectors and components from RF devices and test equipment. The new wrenches support the precision tightening of components, which is critical to achieving desired performance specifications at millimeter wave frequencies; helps avoid over- or under-tightening, which can damage connectors and associated equipment; and helps extend connector lifetimes. Torque wrenches for stainless steel connectors are rated for eight inch-pounds of torque while those for brass connectors are rated for five inch-pounds of torque and both are rated to IEEE P287-2007.
.New Connectivity Products: August 2019
CAMI Research released the new CB55 CableEye® test interface board for single- and dual-row surface-mount connectors with a 1.27mm pitch and up to 34 or 68 pins, respectively. It is rated for 500VAC/DC and can be used on all CableEye models.
New Connectivity Products: August 2019 > Additional Connectivity Products
Würth Elektronik
's new WSEN-ITDS three-axis acceleration sensor is compact and versatile, featuring a MEMS-based capacitive measuring principle, an integrated temperature sensor that allows sensor outputs to calibrate data directly, four measuring ranges: ±2g, ±4g, ±8g or ±16g, and register settings that support application-specific functionalities for free-fall, wake-up, tap, activity, motion, and orientation direction. Its LGA package measures just 2.0 x 2.0 x. 0.7mm (L x W x H) and is specified for operating temperatures extending from -40°C to +85°C, which makes it ideal for use in high-density industrial applications, such as decentralized measurement data acquisition in IIoT networks. The versatile acceleration sensor also supports predictive machine maintenance, delivering up to 1,600Hz high-resolution data rates for vibration monitoring, and energy-saving, low-power functionality, like recording a single pulse when a switch is touched using power culled exclusively from energy harvesting, and its integrated algorithms make it easy for users to prepare the measured data for application cases, which can hasten application development. Würth Elektronik offers an evaluation board for the new sensor, provides developers with intensive design-in consultation, and allows the sensors to be ordered from stock with no minimum order quantity. New Connectivity Products: August 2019
TE Connectivity
's new KILOVAC EV600 high-voltage, hermetically sealed DC contactors have a 20% higher continuous current rating than the widely used EV200 and LEV200 contactors without taking up any additional board space and deliver excellent performance for their size and weight. The new EV600 contactors are rated for 600A and have bidirectional switching capabilities that support power switching in both forward and reverse directions and can switch up to 36% more current than the legacy EV200 contactors. They also feature electronic, dual-coil economization that facilitates low holding power and are available with an auxiliary contact and 12V or 24V coils for broad application suitability in harsh-environment applications including commercial and military ground vehicles, energy and battery storage systems, and power distribution and motion control systems
KP Performance Antennas' new eight-port ProLine sector antenna 
(KPP-2S5SX8-65) is designed to deliver high, stable gain over wide bandwidths (2,300–2,700MHz and 4,900–6,400MHz) and suppress side-lobes to mitigate inter-sector interference in broad-frequency, point-to-point, point-to-multipoint, and backhaul applications. It also reduces tower loading and rental costs by incorporating four ports for each frequency band range in a single radome. Features include a 65° azimuth beamwidth, dual-band frequency support, 17dBi gain, slant polarization, a front-to-back ratio of 30–35dB, and 0° electrical down-tilt.
Würth Elektronik expanded its line of high-quality LAN transformers and RJ45 connectors for high-performance Ethernet interfaces with the addition of the new WE-LAN AQ transformer, which is designed to enable powerful Ethernet communication interfaces with excellent electrical parameters in demanding industrial applications up to 1000BASE-T. The new transformer features innovative coil-winding technology that reduces electrical fluctuations, improves reliability, and boosts performance over a wide frequency range; exhibits excellent crosstalk, insertion loss, return loss, differential, and common-mode rejection parameters; and is extremely compact, featuring a maximum height of just 4.5mm, and ideal for SMT assembly. It is also cost-effective, made with robust, reliable components, and produced using fully automated processes to guarantee consistently high quality. It's currently available from stock and with the support of a global network of technical personnel experienced in Ethernet implementation.
MilSource
is now stocking Techaya's new MILTECH 404 and MILTECH 410 Integrated Soldier Power and Data Management Systems (ISPDS), which combine data management for networked, soldier-carried electronics with power management and device charging capabilities to better enable modern soldiers while simultaneously lightening their loads. The MILTECH 404 combines LAN, USB, serial, and SMBus ports along with a powerful SOM (system on module) running Linux OS for smart power management and an open platform for running tactical applications. It measures 4.6" x 4.85" x 0.98" and weighs 0.66lbs. The MILTECH 410 integrates 1G LAN, USB 3.1, and SMBus ports, and adds prioritized energy supply management along with a port that can be connected to an external power supply to plug-in and charge the man-packable batteries and devices. It measures 4.6" x 3.58" x 1.06" and weighs just 0.68lbs. Both are designed to ruggedly withstand even toughest environments, are sealed to IP68, and are qualified to MIL-STD-810.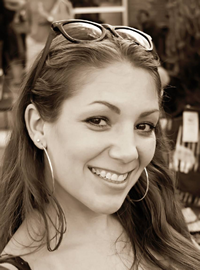 Latest posts by Christine Stieglitz
(see all)