May 2019 Connector Industry News
Summary coverage of upcoming industry events, as well as recent award, partnership, promotion, personnel, facility, distribution, standards, association, and certification news from across the connector industry.
May 2019 Connector Industry News
May 2019 Connector Industry News > Event News
Fischer Connectors
is showcasing a new wired tactical vest enabled by its award-winning Fischer Freedom™ Series connectors, which both improve functionality and reduce weight, at this year's Special Operations Forces Industry Conference (SOFIC 2019), which is taking place this week (May 20–23) in Tampa, Florida, and at CANSEC 2019, which will take place May 29–30 in Ottawa, Ontario, Canada. Visit Fischer at SOFIC booth #2232 and at CANSEC booth #525 to check out the new vest and to get a sneak preview of the new, smaller, four-pin plastic version of the Fischer Freedom Series, which is slated for market release this summer.
Omnetics Connector Corporation is also exhibiting at SOFIC 2019. Visit them at booth #1343. 
TE Connectivity is showcasing its solutions portfolio for indoor, outdoor, street, and horticultural lighting at LIGHTFAIR International 2019 today through Thursday (May 21 – 23) in Philadelphia, Pennsylvania. Exhibit highlights include NEMA/ANSI-C136.41-compliant LUMAWISE Endurance N dimming receptacles for street lighting, IP67 SlimSeal Connectors, and LIGHT-N-LOK Connectors.
Newark, An Avnet Company, is hosting a TE Connectivity webinar about how 5G will impact IoT and mass connectivity from 7:00 – 8:00pm EDT on Wednesday, May 29. The webinar will address the complexity of 5G infrastructure, performance, size, and data demands, and new interconnect challenges, and will conclude with an introduction to new connectivity solutions especially designed to enable efficient RF signal and data transmissions in 5G radio systems.
ITT Cannon
is showcasing a variety of robust, compact, lightweight, high-performance, and high-efficiency interconnect solutions for commercial aerospace applications, including avionics, cabin, engine, and in-flight entertainment systems, at the 53nd Annual International Paris Air Show Exhibition June 17–20. Exhibit highlights include proven, new, and soon-to-be-released connector technologies in both off-the-shelf and custom designs. Visit ITT in hall 3 at stand 3-A98.
Amphenol SV Microwave, Fischer Connectors, Amphenol Socapex, and TTI, Inc. are also exhibiting at the 2019 Paris Air Show.
Heilind Electronics is hosting its next Tech Expo event in Salt Lake City, Utah, on June 20. Attendees will have a chance to engage with personnel from over 25 leading manufacturers in the electronic components industry, including representatives from commercial, mil-spec interconnect, electromechanical, and sensor companies. Registration is open and attendance is free. 
Heilind Electronics
is also showcasing an array of sensor technologies from leading suppliers including Amphenol Advanced Sensors, HARTING, Omron, Probes Unlimited, Sensata, Standex Electronics, TE Connectivity, and Wilcoxon, at the 2019 Sensors Expo & Conference in San Jose, California, June 26–27. Heilind will also be promoting is technical assistance and logistics support services, which are designed to satisfy a wide range of customer production needs, even for smaller quantities, as well as its custom solutions capabilities. Visit Heilind at booth #629.
Early registration is now open for the 2020 ERA Conference, which will take place February 23–25 in Austin, Texas.
May 2019 Connector Industry News > Award News
The TTI Family of Companies
— TTI, Inc., Mouser Electronics, and Sager Electronics —has received an unprecedented number of industry awards from TE Connectivity for its outstanding 2018 performance in the Americas. Earlier this year, TTI accepted TE's 2018 Global Distributor of the Year Award, marking the seventh time that TTI has earned this notable and prestigious award. TTI also earned TE's 2018 Top POS Growth Award, Aerospace, Defense, and Marine (ADM) Distributor of the Year Award, and ADM Highest-Booking Award. The 2018 Americas accolades continued with Mouser Electronics earning TE's 2018 Americas Tooling Distributor of the Year Award and Data and Devices (DND) Distributor of the Year Award, and Sager Electronics garnering two first-time award wins with TE's Appliance Distributor of the Year Award and Top Customer Count Growth Award.
TTI, Inc. also received Amphenol's Best EMEA Performance Award, as well as its top-level award for Global Performance, and was recognized with Bourns' Distributor of the Year Award for having provided exceptional service coupled with enhanced customer engagement and proven revenue growth. All three awards were presented at EDS 2019 in Las Vegas. 
Heilind Electronics was named this year's top electronics distributor based on results from Bishop & Associates' Annual Customer Satisfaction Survey, which asked participants to compare the performance of the top 11 electronics distributors in North America and tallied more than 1,000 responses. The 2019 award was presented at EDS 2019 and marks the seventh consecutive win for Heilind, who ranked #1 in nearly every category, including on-time delivery, breadth of product offering, sales and technical support, and ease of doing business.
Molex received a prestigious 2018 Regional Supplier of the Year Award from Bosch in recognition of its performance, product portfolio, and customer commitment in the North America region. Molex was one of 17 global recipients of the award from among Bosch's 17,000-member partner base, all of whom were honored for top performance in four key areas over a two-year period: excellent metrics performance in the delivery and quality of engineering, technical, and commercial solutions; a diverse product portfolio that supports a global footprint; superior performance in both technical reviews and product development Crazy 4 Success events; and commitment to Bosch and perseverance in the face of adversity, including spearheading studies like EPD Moisture Absorption and developing enhancements to the T93 design and process.
Sager Electronics announced the results of its 2018 Supplier Excellence Program, which recognizes suppliers for outstanding quality, operations, and business systems support, as well as management and field-level support. For the first time in the program's history, a supplier was honored with two awards: Samtec received both the Diamond Confidence Award for Overall Top Supplier Performance and, for the fourth time in the last five years, the Best Quality Award. First-time program award winner Dialight also received recognition for exceeding the program's criteria for supplier excellence.
Arrow Electronics, Inc. and nonprofit We Care Solar won the 2019 Edison Award for Social Innovation in the Humanitarian Technology category for their joint development of the Solar Suitcase 3.0, a portable and durable power system that provides sustainable energy for effective, around-the-clock obstetric care in remote and off-grid maternal health facilities around the world. To help We Care Solar ensure that women have access to safe childbirth in well-lit health facilities and reduce the global childbirth morality rate for women, Arrow improved upon the original Solar Suitcase — a compact, sun-powered, and waterproof system that includes medical-quality lighting, a fetal monitor, rechargeable headlamps, and cell phone charging capabilities so remote health workers could make emergency referrals — by creating a  more dependable and lower-cost design that is easier to manufacture at scale, install, and operate.
Molex announced the winners of its 2018 European Distribution Awards at its 2019 Distribution event, which was held in Windsor, UK, on April 24. The nine awards acknowledge distributors for sales achievements including growth in year-over-year sales, project conversion, and engagement, as well as for demonstrated excellence with regard to financial, operational, and executive management functions. Molex named Avnet Abacus as its 2018 European Distributor of the Year for an impressive third year running and also presented the company with regional 2018 Distributor of the Year Awards for both Northern Europe and France, BV, and South Africa. Molex honored Mouser Electronics with its first annual European eCatalogue Distributor of the Year Award, which was presented to Mouser Electronics, Burisch Elektronik Bauteile with its 2018 European Single-Country Franchise Distributor of the Year Award, Official Electronics with its 2018 Distributor of the Year Award for Eastern Europe, TTI Italy with its 2018 Distributor of the Year Award for Southern Europe, and Arrow Germany with its 2018 Distributor of the Year DACH Award. The company also recognized Farnell element 14 Supplier Account Manager EMEA, Matt Robinson, with an award for his contributions in 2018.
Infinite Electronics, Inc. President and CEO Penny Cotner
has been honored as one of the nominees of the Orange County Business Journal's 25th Annual Women in Business Awards, which recognize outstanding professional women who have made significant contributions to their organizations, their professions, and the Orange County community.
HellermannTyton won a BizTimes I.Q. Award for Innovation from BizTimes Media LLC, which salute southeastern Wisconsin businesses for their innovative products, services, or processes.
COAX Connectors Ltd's microMUSA 12G 4K — the world's first 1U 48-way 12G video patchbay system — won a 2019 NAB Show Product of the Year Awards in the Best New Hardware Infrastructure Technology category.
May 2019 Connector Industry News > Partnership, Promotion, & Personnel News
IPC has partnered with Schleuniger to offer IPC members online wire processing training from Schleuniger's S.University, which debuted in 2013 and launched globally in 2018. Making these renowned training courses available through the IPC EDGE online portal will allow companies the flexibility to train their employees in a cost-effective, simple, and efficient way beginning in early Q4 2019. Schleuniger's S.University courses provide operators, supervisors, and maintenance personnel with instruction tailored to various levels of expertise, ranging from the foundations of wire processing for new employees and students to the latest techniques and technology developments for experienced wiring professionals. IPC will initially offer S.University courses including a six-module course in wire processing foundations, a two-module course in wire and cable construction, and training lessons on crimp quality, pull testing, and crimp height measurement in both English and Spanish, but already has plans to expand not only the variety of course offerings, but the languages in which they're offered.
Avnet's Senior Vice President of Avnet Integrated Americas, Nicole Enright, has been recognized as one of 2019's 50 most powerful women in technology by the National Diversity Council.
TE Connectivity Ltd. acquired Alpha Technics, a leading designer and manufacturer of high-precision medical temperature measurement products and solutions that is headquartered in California and reported sales of approximately $20 million in 2018.  "The acquisition of Alpha Technics is part of our well-established strategy to expand our leadership position in sensor applications," said John Mitchell, senior vice president and general manager of TE sensors business. "This transaction further establishes TE as a sensor technology leader for the medical market."
Radiall is one of four companies that comprise the new SELECTOR consortium, whose objective is to develop a new miniature SMT-compatible electromechanical relay (MEMR) for the space sector based on Radiall's existing Quartz product line. Designed for use in reconfigurable microwave space subsystems, the new MEMR will support the continued evolution toward digital, very-high-throughput satellites, which can decrease the cost per bit of satellite telecommunications.
Samtec
released a new video in which RF/SI Modeling Engineer Chris Shelly walks viewers through a live 12G-SDI transmission line demonstration. Shot at NAB 2019, the demo showcases the signal processing capabilities of the Phabrix® QX UHDTV 12G-SDI generator/analyzer and the transmission of those signals through several Samtec 75Ω PCB connectors and cable assemblies, including two right-angle BNC connectors.
Würth Elektronik has extended access to its real-time, online customer service chat feature, which began as a test phase on its www.we-online.com website in October 2018, to customers in Australia, Germany, France, India, Austria, Spain, the UK, und the USA. The new chat feature provides customers with fast, convenient, and personalized support and will soon be rolled out to customers in additional countries, including Italy.
Omnetics Connector Corporation's Spring 2019 Newsletter features nano connectors for unmanned applications, Nano 360® Circular Connectors for high-reliability, engineering insight on coax impedance in high-speed connector designs, and the latest stats about drone industry market growth.
Sager Electronics added Calex Manufacturing Co., Inc., a subsidiary of Murata Power Solutions, Inc. and a supplier of cutting-edge DC-DC power converters for automotive, transportation, and industrial applications, and Power Sonic, a leader in battery technology, to its line card.
Amphenol RF's new Industry 4.0 Solutions Guide
is a digital short-form catalog designed to streamline the interconnect selection process within the IIoT and Smart Factory vertical. The comprehensive guide provides customers with an overview of the emerging IoT market, Industry 4.0/smart factories, and a breakdown of the core applications, as well as information about RF connector, cable assembly, and adapter products ideally suited to these applications.
TE Connectivity signed a definitive agreement to acquire the Kissling group of companies, which provide high- power relays and ruggedized switches for the commercial vehicle, transportation, industrial, military, and aviation industries. The transaction is expected to close May 30, 2019, following the completion of customary regulatory approvals. 
NAI
announced that its Vice President of Global Supply Management, Eric Emley, will also assume the role of Vice President of Sales, Marketing, and Supply Management. The company's former VP of Sales and Marketing, Bill Miller, plans to retire in the near future, but remains a strategic advisor to NAI's CEO and an important part of the company.
Radiall added several new features to its Cable Assembly Builder (CAB), which not only allows users to select the components they need in any sequence they wish due to a combinatorial algorithm that filters proposed components by compatibility with those already selected, but also generates customized technical documentation that calculates cable assembly performances at given frequencies based on user specifications. New features include improved navigation, ASIC error indication, a connector and cable part number search field, custom labeling options, change lengths on given configurations, and up to 10 slots for price requests.
HUBER+SUHNER is celebrating the 50th anniversary
of the 1969 merger between Aktiengesellschaft R+E Huber and Suhner & Co. AG. The company also recently published its first-ever Space Catalog, which contains a full range of component materials and ruggedizations, as well as leading-edge connector termination methods designed to ensure reliable performance in even the most extreme environments, and is offering free samples of its RADOX® 125 single-core cables for industrial applications, which are highly flexibly, halogen-free, flame-retardant, and temperature-resistant.
TE Connectivity's latest white paper, 5G — The Fifth Generation of Wireless Network Communications, explores the technical challenges of deploying 5G networks and covers key issues faced by design engineers, including the shift from remote radio units to active antenna systems and the role of fiber and cloud solutions. TE also launched a new landing page for personal healthcare device solutions.
May 2019 Connector Industry News > Facility News
The HARTING Technology Group commissioned a new inspection robot for inter-car rail connection systems at the HARTING Quality and Technology Center in Espelkamp, Germany. The robot is designed to test inter-car cables under realistic conditions and is capable of simulating product lifecycles in accordance with the route profile.
ERNI Electronics, Inc. recently celebrated the groundbreaking of its state-of-the-art production and distribution facility in Chesterfield County, Virginia. The new facility will house its Americas Headquarters as well as ERNI Production Virginia, which will manufacture a range of products to support customers in industries including automotive and industrial automation, and is slated to open by the end of 2019.
Yamaichi Electronics recently laid the stone foundation for a new production site in the Markendorf Business Park in Frankfurt (Oder), Germany. The new building will feature 7,000 square meters of modern working environments for production, logistics, and office space, and its façade will feature a stylized sine wave similar to the company's logo.
May 2019 Connector Industry News > Distribution News
Kensington Electronics, Inc.
, the only distributor of Fischer Connectors' award-winning Fischer Freedom™ Series LP360™ connectors and is now offering the two most popular configurations with reduced lead times of just two weeks.
PEI-Genesis is now stocking Amphenol ICC's MRD Series connectors for industrial and medical equipment, Amphenol Sine Systems' DuraMate™ sealed ISOBUS connectors for agricultural vehicles, and ISC Engineering's molded strain reliefs for industrial and medical market applications.
TTI, Inc. is now stocking TE Connectivity's rugged CII FCC-360 60A contactors for military, aerospace, and marine applications, as well as TT Electronics' OPF350A and OPF352A Fiber Optic Transmitters for industrial applications including power generation, communications, Industrial Ethernet, video surveillance, and copper-to-fiber conversion.
Digi-Key Electronics is now stocking Würth Elektronik's WR-COM Series 10Gb/s, 100W USB 3.1 connectors
for demanding industrial applications, as well as Hirose's rugged and space-saving CX Series USB Type-C connectors and cable assemblies for medical, industrial, and consumer applications.
Arrow Electronics announced the industry's only lowest price guarantee.
May 2019 Connector Industry News > Associations, Standards, and Certifications News
At the behest of the ECIA Distributor Council, the Global Industry Practices Committee (GIPC) published a document containing multiple best practices for handling the Chinese tariffs that went into effect in July 2018 per the China Tariff List 301. The well-researched document offers a variety of best practices regarding the transfer and/or exchange of information between electronic component manufacturers and distributors and allows manufacturers to determine which policies and practices best fit their own unique needs.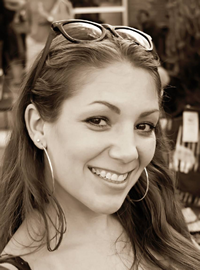 Latest posts by Christine Stieglitz
(see all)