March 31, 2020 Connector Industry News
Summary coverage of upcoming industry events, as well as recent award, partnership, promotion, personnel, facility, distribution, standards, association, and certification news from across the connector industry.
March 31, 2020 Connector Industry News
March 31, 2020 Connector Industry News > Event News 
TE Connectivity is hosting a TE Product Talk about connectors that outperform in harsh environments today, Tuesday, March 31, at 11:30am EDT. The talk will address the challenges of the industrial and commercial transportation market and solutions including DEUTSCH DT and HD/HDP connectors. TE Connectivity is also hosting a Miniaturization Webinar tomorrow, Wednesday, April 1, at 1:00pm EDT. The webinar will provide a comprehensive look into the miniaturization trend, how it impacts product designs, what can be done to overcome specific difficulties, and how TE can help solve some of the most unique design challenges.
Arrow Electronics is hosting a virtual technology exhibition that will offer many of the benefits of an on-site event. The Arrow Embedded To Go event will take place April 1–3 and will provide easy access to technical presentations, detailed information about newly launched technology, and direct access to Arrow's sales and engineering teams. The event will be accessible via web browser and, although visitors are required to register to gain access, there are no costs involved. Technical presentations will consist of webinars hosted by leading suppliers and will cover the application of artificial intelligence (AI), IoT, and Edge computing, precision measurement, high-performance computing, intelligent condition-based monitoring, and other key trends. Information will also be available in the form of videos and white papers and a dedicated search function will ensure easy access and navigation to various topics of interest. In addition, to further underscore the on-site show experience, visitors will also have the opportunity to win one of 3,000 development boards that will be given away free of charge.
HARTING launched a digital version of its Single-Pair Ethernet Symposium, as well as the North American launch of its SPE technologies for industrial applications.
Since HANNOVER MESSE cannot take place this year due to the increasingly critical situation surrounding the COVID-19 pandemic, event staff will instead make digital information and web-based networking opportunities widely available to provide exhibitors and visitors with the opportunity to exchange information about upcoming economic policy challenges and technological solutions. Live streams will transport interactive expert interviews, panel discussions, and best-case presentations all over the world. Online exhibitor and product search features are also being enhanced to offer extended functionality, including the ability for visitors and exhibitors to contact each other directly. HANNOVER MESSE 2021 will take place April 12–16, 2021.
March 31, 2020 Connector Industry News > Award News
TTI, Inc. received TE Connectivity's 2019 Global Broadline Distributor of the Year Award in honor of its strong, global POS growth, which significantly outpaced the company's overall business plan. TTI was also recognized for having extended its reach to more than 1,000 new TE customers and continued its efforts to significantly increase new demand creation activities. This year marks the eighth time TTI has received TE's highest honor as Global Broadline Distributor of the Year.
Mouser Electronics received TE Connectivity's 2019 Global High Service Distributor of the Year Award based on performance criteria including sales growth, market share growth, customer growth, and business plan performance. This year's award marks Mousers' sixth win.
TTI, Inc. received a Four-Star Supplier Excellence Award from Raytheon Integrated Defense Systems in honor of having provided outstanding service and partnership in exceeding custom requirements in 2019, as measured by criteria including overall quality and on-time delivery. The 2019 award marks TTI's tenth consecutive Raytheon Four-Star Supplier Excellence Award win — an achievement currently unmatched by any other electronics distributor. TTI was also recently honored with Abracon's 2019 Americas Excellence Award.
Harwin recognized ShirTech with a Sales Excellence Award for its outstanding performance during 2019. The Israeli distributor achieved an impressive 70% sales growth over the course of the last year, resulting in a notable boost in design-in activity for Harwin's high-reliability connector products, particularly in military and industrial sectors, and provides first-class technical support and customer service.
March 31, 2020 Connector Industry News > Partnership, Publication, & Personnel News
TE Connectivity announced its integration with Analog Devices' MeasureWare plug-and-play site of hardware measurement kits and software studio tools to help fulfill the growing need for precision measurement across multiple industries, including agriculture, machine health monitoring, and electrochemistry. Now, TE customers can quickly develop a precision sensor application, from prototype to production, without the need for a deep understanding of precision analog or sensor design. Click here to see TE's current sensor availability within MeasureWare.
Hirose has partnered with Amphenol on the release of its ix Industrial connectors, which offer optimized solutions for factory and process automation equipment, machine-to-machine communication systems, robotics, sensors, human interface devices, and other applications that require rugged Ethernet IIoT connectivity. Hirose's ix Industrial is now compatible with both HARTING's and Amphenol's ix Industrial interface.
Würth Elektronik CBT produces printed circuit boards for the manufacture of intensive care ventilators and mobile ventilators and — thanks to its three production sites in Germany, which are all well-stocked with necessary resources and materials — is actively supplying ventilator manufacturers with much-needed PCBs on short notice and with both quick turnarounds and the utmost care to help suppliers meet growing demand in Germany.
Mouser Electronics is sponsoring the 18th annual Create the Future Design Contest, a global challenge to engineers and innovators that highlights innovative product designs intended to benefit society, humanity, and the economy, improve quality of healthcare, or help to provide sustainable solutions. The contest is open for submissions through July 1, 2020, and the grand prize winner will receive worldwide recognition and a cash prize of $20,000.
Arrow Electronics published a new article about understanding and analyzing BOM supply chain risk.
Avnet's element14 community launched a contest to find the best female designers, engineers, and makers to shape the future of its increasingly popular element14 presents weekly video series. The competition is organized into three phases and a variety of prizes will be awarded throughout. Contestants will have the opportunity to submit introductory audition videos and videos of new project concepts, as well as to present their project concepts at the element14 Woman Makers and Engineers Film Festival in May 2020. In addition to contest awards, all participants will automatically be considered for roles as Video Content Producers for element14 presents, which would provide both free build components along with monetary compensation for their featured videos.
RS Components' DesignSpark community published a new story about how 3-D printing is helping to save Italian lives in the midst of the COVID-19 pandemic along with resources for 3-D printing hands-free door openers and Venturi valves for respirator-free masks, as well as information about how to participate in a distributed computing project, Folding@home, that's working to develop a therapeutic antibody for COVID-19 along with other diseases. DesignSpark also recently published a new article about the Internet of Things and a free, on-demand TE Connectivity webinar about today's factories and the road to the future.
TE Connectivity completed its public takeover of First Sensor AG and now holds 71.87% of the company's shares. First Sensor was founded as a technology start-up in the early 1990s and is now a global player in sensor tech with expertise in chip design and production and microelectronic packaging. The company develops and produces standard and custom sensor solutions for industrial, medical, and transportation applications and has six German locations along with development, production, and sales sites in the U.S., Canada, China, the Netherlands, Great Britain, France, Sweden, and Denmark, along with a worldwide partner network.
Samtec's latest blog posts address topics including the company's new Micro Mate 1.00mm-pitch discrete wire system, which offers rugged and versatile space-saving solutions; the importance of business continuity plans and how they can help prevent disruption through preparation; a live demonstration of a Flyover-equipped cable backplane solution and mid-board cable system for 112Gb/s PAM4 architectures; its new Technology Centers resources, which aim to enable complete system optimization from silicon-to-silicon; optimizing 112Gb/s PAM4 interconnect designs leveraging ANSYS HFSS; the products and demonstrations the team was planning to showcase at OFC 2020 before it got cancelled; electrostatic discharge; a demonstration of how Samtec Direct Connect technology enables 56Gb/s PAM4 and 112Gb/s PAM4 systems including 5G, high-performance computing, emulation, AI, and machine learning applications; February 2020 website updates; OCP and OFC 2020 cancellations; a collaborative demonstration of a 112Gb/s PAM4 connector system in next-generation data center system architectures by Samtec and Alphawave; and 3-D computer-aided design (CAD).
The latest blog posts from PEI-Genesis address microminiature connectors and Amphenol connectors for rugged conditions. PEI also recently published a new Sure-Seal Product Overview with a number of harsh-environment interconnect solutions. In addition, the company is offering 11% off all online orders of $300 or more through April 30th.
Bulgin published a new case study and video about its latest custom design solutions for Aqua Control Water Fountains.
Phoenix Contact's latest blogs address its new PTV terminals, which offer a new way to connect, its new three-phase CrossPowerSystem distribution board for modular and functional control panels, and its new online sampling service.
The ECIA launched a Coronavirus Resources page with links to a March 27 webinar, insights from ECIA Chief Analyst Dale Ford, information culled by ECIA COO and General Counsel Robin Gray, and a list of various external sites with trusted information on the topic.
The TE Store is now accepting PayPal payments and shipping to six new countries: India, Canada, Mexico, Spain, Italy, and Turkey.
Allied Electronics & Automation recently named three new executives to lead the company's Finance, Human Resources, and Marketing departments as part of its continued commitment to hiring high-performing, diverse, and experienced leaders. Manisha Kadoche was named Chief Financial Officer, Katie Cartwright as Vice President of Human Resources, and Jessie Dearien as Vice President of Marketing. In addition to new executive team members, Allied continues to transform the digital research and buying experience for customers. The company recently announced significant milestones in the number of 360° product images and product datasheets available on its website and is also expanding and adding significant new technology to its warehouse facility in Fort Worth, Texas.
Farnell's second Global IoT Survey confirms the trend toward AI-enabled IoT (AIoT) devices and provides new insights into key markets, enablers, and design concerns. Research shows that almost half (49%) of respondents already use AI in their IoT designs, particularly in machine learning (28%) and cloud-based (19%) applications, but that some engineers (51%) are still hesitant to adopt AI due to either being new to the technology or requiring specialized implementation expertise. Other results show that security continues to be designers' biggest concern regarding IoT implementation (35% in 2019 vs. 40% in 2018); that many engineers (46%) still prefer to design a complete edge-to-cloud and security solution themselves but are increasingly open to integrating production-ready solutions; and that more respondents than ever are seeing innovation coming from start-ups (33%, up from 26% in 2018) and adopting off-the-shelf hardware (54% vs. 50% in 2018). Respondents also weighed in on the most impactful applications for IoT in the next five years, including industrial automation (22%), home automation (down to 22% vs. 27% in 2018), and smart cities (16%) and the value that IoT data can bring to operations (50% vs. 44% in 2018). The survey was conducted between September and December 2019 with 2,015 respondents from 67 countries in Europe, North America, and APAC. Responses were predominantly engineers working on IoT solutions (59%), as well as buyers of components related to IoT solutions, hobbyists, and makers.
ETCO Corporation will begin manufacturing Pancon's electric terminal product line to serve the production needs of former Pancon customers and help minimize any disruption to manufacturing facilities now that Pancon has phased out production in its two manufacturing facilities.
MicroCare Corporation promoted Jerald Chan to the newly established position of Managing Director of MicroCare Asia, which is headquartered in Singapore, to support the company's continued global growth. Chan has been with MicroCare since 2014 and will now direct sales, marketing, and administration operations for all MicroCare distributors, sales representatives, and end users in the APAC region, including India, greater China, Southeast Asia, Australia, and New Zealand. He will also have a more prominent role in determining the company's strategic direction, including regulatory compliance and environmental sustainability.
Neonode Inc. announced that a comprehensive strategic review is under way to turn the company back on a growth track. The focus going forward will be B2B segments and customer applications where its technologies offer clear technical advantages and added value. As part of these efforts, Neonode has decided to form a new business area, Remote Sensing Solutions, targeting the growing demand from the automotive industry for driver and cabin monitoring systems, which is driven in large part by the new General Safety Regulations (GSR) adopted by the European Council in November 2019 and similar legislation either already in place or actively being developed in China and the U.S. Another early outcome of the strategic review is the creation of two separate business areas for its traditional touch and gesture control technologies: HMI Solutions for bespoke customer solutions and HMI Products for standardized products. For more information, join Neonode's webcast this Thursday, April 2, at 8:00am EDT.
The ECIA announced 35-year industry veteran David Loftus as its new CEO and President and published a new episode of its The Channel Channel podcast that provides listeners with more information about both his background and his vision for the future of the electronic components industry and association.
TE Connectivity published a new heat-shrink tubing installation video, a new white paper about data connectivity solutions for industrial and commercial vehicles and another about the importance of controlling humidity in commercial and residential environments, and a new landing page for connection technologies that are changing the world.
L-com launched a new and improved e-commerce website with features including new and proved search functionality, a streamlined checkout process, item and order history, shipment and tracking info, and the ability to send RFQs to sales representatives. 
March 31, 2020 Connector Industry News > Distribution News 
Heilind Electronics expanded its Americas connector portfolio with the addition of Smiths Interconnect. The new Americas agreement positions Heilind as a global partner for Smiths Interconnect, expanding upon current distribution agreements in both Europe and Asia, and includes Interstate Connecting Components (ICC), the mil-aero division of Heilind, as well. Heilind will now stock Smiths' Hypertac and Sabritec technology brands and other robust connector products for harsh-environment aerospace, defense, medical, space, industrial, and rail applications.
PEI-Genesis is now stocking Sure-Seal's range of RF connectors and cable assemblies, which provide ruggedized, high-performance solutions ideal for use in harsh-environment communications applications, industrial control networks, and other mission-critical signal-transmission applications. The ruggedized range is fully compatible with MIL-STD-348B requirements, is suitable for use with flexible, semi-flexible, and semi-rigid cables, and is available in BNC, MCX, MMCX, N-Type, SMA, TNC, Ultra-Tiny BNC, 12G-SDI BNC, and 6G-SDI 1.0/2.3 connector styles.
TTI Inc. is now stocking TE Connectivity's HF- 20T and HV-20T bench-top crimping presses, Amphenol Pcd's Excel|Mate high-voltage safety-lock (HVSL1200) connectors, SOURIAU's UTO Seires industrial circular connectors, Molex's 2.4 and 5GHz Wi-Fi/Bluetooth external antennas, new proximity sensors from Vishay, C/CT high-current AC clamp-on current sensors and OHD thermal guard sensors from KEMET, and Harwin's EMC shield cans.
March 31, 2020 Connector Industry News
Mouser added more than 300 new products to its line card in February, including Samtec's AcceleRate HD Ultra-Dense Mezzanine Strips, Phoenix Contact's UBAL high-current terminal blocks, TE Connectivity's LUMAWISE Endurance S Connector System and M12 X-Code field-installable connectors, and Mini-Circuits' HandFlex interconnect cables.
March 31, 2020 Connector Industry News
Digi-Key carries Neonode's range of contactless, plug-and-play sensor modules, which are especially well suited for reducing viral transmissions in public spaces. Additional information and resources are available on Neonode's site. Digi-Key also recently expanded its selection of ITT Cannon's micro D-Sub connectors and added several new products to its line card, including LAPP's SKINTOP hygienic cable glands, Hirose's KP13B, KP13C, and KP15B Series Nano SIM Card connectors, and TE Connectivity's Cat 7 Ethernet cables.
Heilind Electronics added JAE's DC04 Series HDMI connectors to its growing inventory of audiovisual interconnects. As one of the first connectors approved for HDMI 2.1, the DC04 Series meets increasing demand for higher-resolution videos and faster refresh rates in applications including televisions, monitors, projectors, digital cameras, and video boards and employs unique design features to reduce crosstalk, improve impedance characteristics, and enhance the strength of cable connections.
Newark announced a new supplier franchise with ODU-USA and is now offering ODU's entire portfolio of high-performance connector solutions and cable assemblies, including the ODU MINI-SNAP, ODU MEDI-SNAP, and ODU MINI-MED product lines, to customers in the U.S., Canada, and Mexico. ODU connectors are well suited for use in a variety of demanding applications within the medical, military, security, automotive, industrial, and test and measurement markets.
Harwin added Powell Electronics to its network of distribution partners to further increase its market presence across the EMEA region. The new partnership will cover Harwin's high-reliability connector products including its Gecko, Datamate, and M300 Series and will also offer value-added cable assembly solutions. In addition, all products will be available direct from stock or with very short lead times.
March 31, 2020 Connector Industry News > Associations, Standards, & Certifications News 
The Quad Small Form Factor Pluggable Double Density 800 (QSFP-DD800) Multi Source Agreement (MSA) group — which works to advance the development of high-speed, double-density QSFP modules that support 800Gb/s connectivity and includes Broadcom, Cisco, II-VI, Intel, Juniper Networks, Marvell, Molex, and Samtec — announced the release of a new hardware specification for the QSFP-DD800 transceiver form factor. The new QSFP-DD800 1.0 specification is intended to be incremental to the existing QSFP-DD 5.0 specification. As signal integrity and thermal performance remain imperative, the transceiver pads have been optimized to improve signal integrity for 100Gb/s performance per lane without affecting backwards compatibility. The new specification additionally defines a novel 2×1 connector/cage with cabled upper ports as an option to address signal loss issues associated with tradition PCBs. Looking ahead, QSFP-DD800 promoters will continue to work on new connector/cage variants, including 2×1 SMT versions that operate at 100Gb/s per lane. The QSFP-DD800 MSA group also announced that it will now act as an incubator, collaborating with the QSFP-DD MSA to provide specifications to that group with the intention of it being included within the QSFP-DD specifications.
IPC published "The Impact of the Coronavirus (COVID-19) Epidemic on Electronics Manufacturers: March Update" and said that, although electronics manufacturers continue to feel the impact on their businesses, a majority expect business operations to be "back to normal" by July 2020 and 75% expect business to be back to normal by October 2020.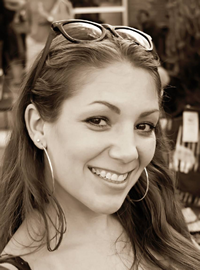 Latest posts by Christine Stieglitz
(see all)