June 2019 Connector Industry News
Summary coverage of upcoming industry events, as well as recent award, partnership, promotion, personnel, facility, distribution, standards, association, and certification news from across the connector industry.
June 2019 Connector Industry News
June 2019 Connector Industry News > Award News
TTI, Inc. recently earned eight top connector industry awards in recognition of its 2018 performance with regard to sales growth, inventory investment, customer growth, new product introductions, new business development, and marketing activities and efficacy, and was named the overall best-performing distributor in all of these areas, in every region of the world, by each of the three largest global connector manufacturers: Amphenol, Molex, and TE Connectivity, for the second time since 2015. TTI earned Amphenol's 2018 Global Channel Excellence Award, Molex's 2018 Global Distributor of the Year Award, and TE Connectivity's 2018 Global Distributor of the Year Award; three other 2018 TE awards in the Americas region: TE Aerospace, Defense, and Marine Distributor of the Year, Sensor Distributor of the Year, and Top POS Growth Distributor; and two top 2018 performance awards from Smiths Interconnect: Top New Business Development Distributor and Top POS Dollar Growth Distributor. In addition, the TTI Family of Companies, which includes Mouser Electronics and Sager Electronics, was recognized with four more top 2018 TE awards in the Americas region, with Mouser earning TE Data & Devices Distributor of the Year and Tooling Distributor of the Year and Sager earning TE Appliance Distributor of the Year and Top Customer Count Growth.
TTI's Vice President of Product and Supplier Marketing, Lew LaFornara, commented on the honors, saying that the company achieved this level of success by providing customers with consistent value based on a globally consistent business model. "The idea of doing a few things really well is especially critical for connectors, which have become the largest single commodity sold by TTI, accounting for 40% of TTI's global sales." LaFornara continued, "The TTI commitment to a low-turn, high-service inventory model focused on high levels of available-to-sell inventory is especially important for connectors, and our ability to consistently execute on a wide range of supply chain and logistics programs allow us to provide customers with assured supply and ease of mind. Our investment in connectors extends well beyond inventory and includes the ongoing expansion of our global sales force in addition to dedicated business development and the development and dispersion of quality technical resources focused on core vertical markets and technologies." LaFornara also noted that while TTI's core value propositions are focused on its customers, its success is also a result of the strong, mutually beneficial relationships the company has developed with leading global suppliers. "We are not only the largest distributor for the three largest global connector manufacturers [Amphenol, Molex, and TE Connectivity], but are also one of their largest customers. As such, we have an opportunity to engage with them at all levels and to continually strengthen these critical relationships through open communication, constructive feedback, mutual trust, and shared success. The growth, success, and recognition that TTI and the TTI Family of Companies has achieved can only happen as a result of the excellent teamwork, commitment, and dedication of literally thousands of people all around the world, both within TTI as well as within key supplier organizations. So, we are both very proud to have earned so many top honors from so many of our trusted partners, as well as extremely grateful for the opportunity to continue collaborating to achieve ever-increasing global success."
Sager Electronics won a spate of industry awards at EDS 2019. Sager was recognized as Molex's Fastest-Growing Distributor of 2018 and was named 2018 North American Distributor of the Year by Schaffner in recognition of its outstanding achievement of 19% year over year (YOY) growth, 2018 Distributor Partner of the Year for North America by Sunon Inc. in recognition of having driven the most growth, and 2018 Distributor of the Year by Omron in recognition of its exceptional performance in categories including POS growth, POP growth, cooperative marketing engagement, customer growth, and an internal sales member survey. The company also received Kingbright's 2018 Achievement Award for Outstanding Sales Performance in recognition of impressive YOY growth, and — for the sixth consecutive year — was honored with Keystone Electronics' Platinum Level Sales Award for 2018.
Heilind Electronics also earned several top industry awards at EDS 2019. Molex honored Heilind with its 2018 Americas Distributor of the Year Award in recognition of outstanding performance with regard to sales achievements, including exceptional growth across Molex technology markets, as well as operational and managerial excellence, and extraordinary customer service. Heilind was also recognized as HARTING's North American Broadline Distributor of the Year for having become a top-five distributor for HARTING products in the region in just two short years, as Panduit's Top Revenue-Generating Electronics Distributor of the Year and Continuous Growth Electronics Distributor of the Year, and as American Bright Optoelectronics Corp.'s Distributor of the Year, and received Amphenol's Best North American Performance in Distribution Award for the third time in the last four years.
HARTING publicly recognized its top distribution partners during an awards ceremony at EDS 2019. The company presented Mouser Electronics with its 2018 Global High Service Level Distributor of the Year Award in recognition of having outpaced its peers across several key growth metrics, including revenue growth and new product sales, as well as its Distinguished Award for New Product Growth. HARTING also recognized Digi-Key Electronics with its 2018 Distinguished Award for New Customer Growth for having outpaced its peer group in overall customer count in fiscal year 2018 (FY18), Arrow Electronics with its 2018 North American Design Win of the Year for having captured a significant design win utilizing HARTING technology in the strategic renewable energy market, and Heilind Electronics with its 2018 North American Broadline Distributor of the Year Award for having achieved exceptional growth over its peer group in FY18.
PEI-Genesis was honored with Bel Connectivity's inaugural President's Award at EDS 2019 in recognition of outstanding partnership, sales achievements, and overall collaborative efforts to bring industry-leading products to customers in North America. The award will now be presented annually to a company that has achieved excellence in sales growth, service, customer satisfaction, and engagement. "Our partnership with PEI-Genesis goes back nearly 30 years and, during that time, their commitment to quality, service, and technical expertise has made them an ideal partner," said Pete Bittner, president of Bel Connectivity. "PEI's efforts in 2018 resulted in best-in-class growth in all our sales and service metrics."
Bel Fuse Inc. recognized Digi-Key Electronics with its Distributor of the Year Award for the third consecutive year based on demonstrated excellence with regard to POS and POA growth, NPI engagement, and marketing co-op programs.
Pasternack received a Four-Star Supplier Excellence Award from Raytheon Integrated Defense Systems in recognition of superior service and partnership with regard to performance metrics including overall quality and on-time delivery.
TTI Inc. was also recognized as Panasonic's 2018 Distributor of the Year, Bourns' 2018 Distributor of the Year, Knowles Precision Devices' 2019 Distributor of the Year, and — for the second consecutive year — Vishay's 2018 Full-Service Passives Distributor of the Year.
Rutronik has been named among the top 1,000 best employers in Germany according to a recent market research survey conducted by Statista on behalf of Focus Business magazine.
Master Electronics recently received the President's "E" Award for Exports in recognition of having made significant and sustained contributions to an increase in U.S. exports. The award was conferred at a ceremony held at the U.S. Department of Commerce on May 23. U.S. Secretary of Commerce Wilbur Ross said, "The 'E' Awards Committee was very impressed with Master Electronics' presence in 135 markets with strong year-over-year growth in export sales. The company's innovative approach to eliminate the impact of increased foreign tariffs on its customers was also particularly notable."
June 2019 Connector Industry News > Partnership, Promotion, & Personnel News
Carlisle Interconnect Technologies (CIT) acquired MicroConnex Corporation, a privately held manufacturer of highly engineered microminiature flex circuits for the medical and test and measurement markets, which will now operate under Carlisle Medical Technologies (CMT), CIT's Medical Technologies Business Unit. MicroConnex brings deep technical expertise and process capabilities for developing custom precision flex circuits and hybrid electronics for medical catheters, ultrasound transducers, semiconductor tests, and other applications with stringent tolerance, space, and weight requirements, and its highly specialized manufacturing processes include thin-film sputtering, laser ablation, and precision laser micromachining. This latest acquisition further builds on CIT's recent acquisition of redgroup, a company that specializes in the design and development of complex catheter technologies. Both acquisitions broaden Carlisle IT's expertise and the value the company delivers to OEM customers.
TE Connectivity completed its acquisition of the Kissling Group, an industry-leading provider of high-power and high-voltage relays and ruggedized switches for the commercial transportation, industrial, military, and aviation industries with a longstanding reputation as a trusted source for mission-critical applications and demanding environmental operating conditions, on May 24. Kissing Group products will be integrated into TE's existing portfolio of hybrid and electric mobility solutions (HEMS) to support the needs of industrial and commercial transportation customers, including truck, bus, construction vehicle, and other specialized vehicle manufacturers.
TE Connectivity Ltd. also acquired Alpha Technics, a leading designer and manufacturer of high-precision medical temperature measurement products and solutions that is headquartered in California and reported sales of approximately $20 million in 2018.
Philip Harting, chairman of the board of the HARTING Technology Group, has been elected as the new Chairman of the Association of the German Trade Fair Industry (AUMA), which represents the interests of trade fair exhibitors, organizers, and visitors in Germany. The AUMA was established in 1907, is one of the oldest German service industry associations in existence, and currently consists of 74 members (38 business and service associations and 36 trade fair companies). In addition to its membership in the Global Association of the Exhibition Industry (UFI), the AUMA cooperates in Germany with numerous foreign trade committees.
PEI-Genesis promoted Peter Austin
to General Manager North America and Corporate Senior Vice President, effective immediately. In November of 2018, Austin was promoted to Senior Vice President of Manufacturing, Product Management, and Marketing and Training. Austin will continue to report directly to Steven Fisher, PEI-Genesis chairman and CEO. "Since joining PEI-Genesis in 2016, Peter has proven to be a valuable leader and an unparalleled strategic thinker in working to move the business forward," said Fisher. "With his decades of experience in the electronics industry, his innovative thinking, and his ability to lead teams across North America, we have many accomplishments to tout, all directly related to his work." In addition to his current responsibilities, Austin will assume responsibility for operations in North America, including the company's production facilities in South Bend, Indiana, Chandler, Arizona, and Nogales, Mexico, and will assume leadership of the company's North American Sales units.  
Sager Electronics recently celebrated two big personnel milestones, congratulating Director of Corporate Credit Mark Lincoln on 30 years with the company and Engineering Manager Tan Nguyen on 15 years.
Molex announced accelerating growth in eSync Alliance membership, an industry-wide initiative dedicated to developing and promoting the technology needed for over-the-air (OTA) and in-vehicle networks, which reduce the cost of software and firmware updates and recalls and improve data services for the connected car. The alliance, which formed in 2017, recently reached a milestone with the release of Version 1.0 of the eSync Compliance Specification, which helps members like Molex build upon the open and agnostic eSync platform and develop customized solutions for Tier One suppliers.
Samtec's latest blogs address glass substrates, micro, rugged industrial connectors, and the critical importance of connector contacts. The company also released a new Chalk Talk on-demand webcast focused on its expanding high-performance backplane connector portfolio and announced two new web updates: an improved locations page with an interactive map and geo-IP lookup, search, and filtering features and a new addition to product pages that, in partnership with SnapEDA, allows users to download electrical and mechanical models in just a few clicks with no log-in or email address.
TTI, Inc. launched the new TTI Inventory of Knowledge, which features the ongoing adventures of the TTI Specialist, including MarketEYE industry insights, Tech Specs videos, comics, product information, technical resources, and more.
Phoenix Contact's latest blogs address the 2018 revision to the NFPA 79 standard, the company's involvement in the rail industry, intelligent surge protection monitoring, the 18th edition of the IET Wiring Regulations, and design for manufacturing.
element14.com released the latest episode of its "Workbench Wednesdays" series, "Electrostatic Protection Must-Haves," hosted by James Lewis, the Bald Engineer. In contrast to traditional product reviews, the series features hands-on demonstrations of the latest benchtop productivity tools in real-lab situations and provides engineers and makers with valuable insights to help them decide whether or not to upgrade their gadgets and why. In addition, community members are welcome to interact with the content and host to gain an even deeper understanding about the tools and concepts being discussed.
TE Connectivity Sensors Germany Holding AG (TE Holding), a wholly owned subsidiary of TE Connectivity Ltd. (TE), announced its decision to make a voluntary public tender offer for all outstanding shares of First Sensor AG, a sensing solutions provider based in Germany.  TE Holding and TE have also entered into a business combination agreement with First Sensor, which will expand TE's global leadership in highly engineered sensor solutions employed in industrial, medical, and transportation applications. Under the terms of the offer for First Sensor shares, TE will offer €28.25 per share in cash. The transaction, including the assumption of First Sensor's outstanding net debt and minority interest, is valued at approximately €307 million ($343 million). Completion of the offer will be subject to customary closing conditions, including regulatory approvals, and will not be subject to reaching a minimum acceptance threshold. TE expects to complete the acquisition by mid-2020 at the latest.
The Audi Sport ABT Schaeffler Formula E team that Würth Elektronik has been supporting as a technology partner ever since the very first racing season in 2014 secured an exciting win in the 10th race of the current season, which took place on May 25th on the team's home turf (in Berlin, Germany) with more than 70 employees and customers lining the race circuit and cheering on drivers Lucas di Grassi and Daniel Abt, whose fist and sixth place finishes secured a current ranking of second place in the Team World Constructors Championship. There are just three races left in the season: the Bern ePrix on June 22 and the double race in New York on July 13 and 14.
TE Connectivity established a TE Store for its European customers, providing them with quick and easy online access to a diverse range of more than 25,000 products.
element14.com published a new eBook for engineers, graduates, and tech professionals looking to pursue a career in the fast-growing world of IoT. The free, downloadable publication features advice and key insights from industry experts and business leaders representing companies including Amazon, Eaton, Microsoft, and Molex. Topics include the different career paths available to an IoT professional, the skills and attributes an IoT employer looks for during the hiring process, and how emerging trends such as machine learning and cloud security are affecting the market.
The Supervisory Board of Leoni AG has appointed Ingrid Jägering as Chief Financial Officer (CFO). Jägering will succeed Karl Gadesmann, who left the company in March, and will be responsible for managing the company's finances, including accounting, treasury, controlling, risk management, and internal audits. After a transition period, she will also act as the CFO of the Wiring Systems Division. Jägering will take office by October 1, 2019, if not sooner per pending negotiations.
Infinite Electronics, Inc. acquired Integra Optics, a leading provider of high-quality optical transceiver products and solutions that was founded in 2007, is widely recognized for innovative network solutions, product reliability, technical expertise, and personalized customer service, and was named one of the fastest growing telecommunications companies on the INC 5000 list.
June 2019 Connector Industry News > Event News 
Sager Electronics is showcasing an array of its newest and most effective sensing solutions from suppliers including TE Connectivity, Honeywell, Omron, Sensata, and its newest sensor partner, NevadaNano, at the 2019 Sensors Expo and Conference, June 25–27 in San Jose, California. Representatives will be on hand to discuss and demonstrate sensor products and value-added solutions capabilities. Visit Sager at booth #1621.
TTI is also exhibiting at the 2019 Sensors Expo and Conference and is offering attendees free expo hall passes and $100 off conference passes when they register using code 303L. Exhibit highlights include several of the company's top sensor technology specialists and an array of innovative sensor solutions from supplier partners including Amphenol Advanced Sensors, Honeywell, Littelfuse, OSRAM, Sensata, and TE Sensor Solutions. Visit TTI at booth #229 to learn more and register to win one of six Holy Stone drones with 1080P HD camera live video.
New England Tubing Technologies is showcasing custom medical extrusions, custom braid- and spiral-reinforced tubing, multi-durometer tubing, multi-lumen tubing, eTubing™, and value-added services for the medical device industry at MD&M East, June 11–13 in New York City. Visit them at booth #556.
Avnet and Xilinx are sponsoring the Drive World Conference and Expo: a three-day educational event focused on bringing together the brightest minds in the automotive and electronics industries. The event will take place August 27–29, 2019 in Santa Clara, California, and will address topics including security and safety, sensing technology, autonomous and ADAS systems, and connectivity and infotainment systems. Registration is now open and early bird registration rates are in effect through June 28.
June 2019 Connector Industry News > Distribution News
Hirose
recently partnered with RFMW, a specialized distributor of RF and microwave components, to provide customers with enhanced RF and microwave resources and best-in-class radio frequency design solutions. RFMW will support Hirose's extensive product offering with a focus on its RF and microwave components portfolio, which includes attenuators, terminators, dividers, and directional couplers equipped with standard SMA, BNC, and N-type coaxial connectors.
Sager Electronics added NevadaNano to its line card. The company develops innovative, patent-pending chemical sensing technology, including highly accurate, low-power gas sensors that require minimal calibration intervals.
Pinrex Technologies and New Yorker Electronics announced a new franchise distribution agreement for the global distribution of connectors, wire harnesses, and cable assemblies for consumer, computer, communications, industrial, automotive, appliance, LED, and UAV applications. June 2019 Connector Industry News
June 2019 Connector Industry News > Facility News
ODU has increased the production capacity for its ODU TURNTAC® contact system by more than 40%in the last two years, The company's existing portfolio of machines has been expanded to include almost exclusively automatic lathes with sliding headstock that are capable of turning very small ranges with diameters of just 0.3mm up to highly complex versions with diameters of up to 80mm and offer optimum contact design flexibility for smaller and medium volumes. For high-volume articles, such as contact sockets with diameters of up to 13mm, ODU manufactures on fully CNC-controlled rotary transfer machines at maximum production speed for maximum cost efficiency. The ODU TURNTAC contact system consists of turned, slotted contacts that can be used for many applications. It combines best contact properties with optimal cost and has proven itself in various fields of application, and especially in automotive sector applications including e-mobility, power charging, and charging adapters.
Infinite Electronics, Inc.
opened a new, state-of-the-art, ISO9001-certified facility next to its original facility in Lewisville, Texas, to support its growing family of brands and their extensive product lines, including NEMA enclosures, fiber optic cables, 1553 bus couplers, insertion tools, complex wire harnesses, and surge and lightning protectors. The new facility effectively doubles the company's local workspace, expanding from 80,000 to 160,000 square feet, and will help the company grow its ready-to-serve capabilities and meet the growing demand for products that are available with same-day shipping. The new facility is able to fulfill 500+ orders spanning 750 to 1,000 product lines on a daily basis and, in partnership with the original facility, supports a combined 130 employees involved in a variety of functions, including production, logistics, product management, administration, accounting, sales, and human resources.
Reflex Photonics, which is based in Montréal, opened a new sales and technical support office near Philadelphia, Pennsylvania, to better serve its American clientele. The new office will allow the company to directly engage with its rapidly expanding base of American customers, understand their specific needs, and stay current on the evolving applications in each of its top markets, including military, aerospace, medical, and industrial. Industry veteran Ken Agren will join the new office as US Operations Manager and Field Application Engineer. June 2019 Connector Industry News
June 2019 Connector Industry News > Associations, Standards, and Certifications News
IPC – Association Connecting Electronics Industries®, which represents more than 5,300 member facilities across the $2 trillion electronics supply chain, endorses the proposed U.S.-Mexico-Canada Trade Agreement (USMCA), but believes the imposition of new tariffs on Mexican imports to address immigration issues at the U.S.-Mexico border will harm U.S. electronics companies and their customers.
The International Electronics Manufacturing Initiative (iNEMI) is in the midst of organizing a collaborative program designed to demonstrate expanded-beam single-mode fiber optic array connectors suitable for photonic integrated circuit (PIC) module connections. The first phase of the program successfully demonstrated single-mode expanded-beam connectors for backplane and front-panel applications. Phase two will consist of specifying, designing, modeling, building, and demonstrating a borard-level optical interconnect system in which an expanded-beam optical connector interface will be developed for the chip module. To clarify which key performance and design characteristics are important for developing a demonstration vehicle for the PIC module interface connector, iNEMI is soliciting industry input regarding desired performance and other characteristics of the PIC module optical connector interface. The Single-Mode Edge Coupling vs. Vertical Coupling to PICs survey should take approximately 10–15 minutes to complete and is accepting responses through Friday, June 21. Participants may answer anonymously or provide contact information. Collected data will only be reviewed by iNEMI staff and project leaders, and only aggregated data will be made public. Those who share contact information will receive an invitation to a webinar summarizing the survey results in Q3 2019. June 2019 Connector Industry News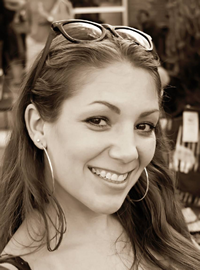 Latest posts by Christine Stieglitz
(see all)