January 2021 Connector Industry News
Summary coverage of upcoming industry events, as well as recent award, partnership, promotion, personnel, facility, distribution, standards, association, and certification news from across the connector industry.
January 2021 Connector Industry News
January 2021 Connector Industry News > Event News
Hirose is showcasing four new connector products optimized for consumer electronics at CES 2021. The new FH72 Series FPC connectors, BM56 Series board-to-board RF connectors, FH69 Series backflip FFC/FPC connectors, and ZH05 Series board-to-board connectors all feature durable, compact, and lightweight packages designed to enable smaller, faster, and more functional portable, wearable, smartphone, smart home, and automotive infotainment products. Click here to visit Hirose's virtual CES booth.
Michael Knight, president of the TTI Semiconductor Group and senior vice president of Corporate Business Development at TTI, Inc., released a video introducing the topic of his 2021 ERA Virtual Conference presentation, "Musings on the Future of the Electronics Industry and the Electronic Component Supply Chain That Enables it." The ERA Virtual Conference will take place March 1–3.
January 2021 Connector Industry News > Award News
HARTING China won the Digital Solution Award at the fourth annual Made in China 2025 International Forum for Entrepreneurs, which focused on digitalization, new opportunities, and competitiveness in smart manufacturing. The award recognizes HARTING China for providing customers with reliable and efficient online products profiles and easy online access to customized solutions, celebrates HARTING's digital transformation achievements in China, and further affirms HARTING's core competitiveness in in the field of industrial connectivity technology.
January 2021 Connector Industry News > Partnership, Personnel, & Acquisitions News
Hermetic Solutions Group recently acquired Cristek Interconnects, Inc., an award-winning company founded in 1985 and dedicated to the design and manufacture of QPL and custom interconnect products, cable assemblies, and wiring harnesses for mission-critical aerospace and defense applications. The terms of the deal were not disclosed.
Amphenol Corporation entered into a definitive agreement to acquire MTS Systems Corporation, a leading global supplier of advanced test systems, motion simulators, and precision sensors, for approximately $1.7 billion.
Arrow Electronics recently promoted Sean J. Kerins to the position of chief operating officer. Kerins has served as president of Arrow's Global Enterprise Computing Solutions business since 2014. Prior to that, he served as president of its North American Enterprise Computing Solutions business beginning in 2010 and as vice president of Storage and Networking from 2007–2010. He will continue to report to Michael J. Long, chairman, president, and chief executive officer. Kristin D. Russell succeeds Kerins as president of Arrow's Global Enterprise Computing Solutions business. She joined Arrow as president of its Global Services Business in 2016 and, prior to that, spent two years as managing director for public and private sectors at Deloitte Consulting and three years as secretary of technology and chief information officer for the State of Colorado. Earlier in her career, she held progressively senior roles at Oracle and Sun Microsystems. In other Arrow Electronics personnel news, Andy King retired as president of its Global Components business effective December 31. King was succeeded by David West, Arrow's senior vice president of Worldwide Supplier Marketing and Engineering. Both Russell and West will report to Kerins.
TTI, Inc. proudly announced its continued support and sponsorship of Women in Electronics (WE) for 2021. Together, TTI, Mouser Electronics, Sager Electronics, and TTI Semiconductor Group have found great value in partnering with this leading organization dedicated to enhancing the professional platform for women working in the electronics industry.
Würth Elektronik is partnering with Finnish software developer Wirepas to develop a portfolio of radio modules that use the innovative IoT network protocol Wirepas Mesh. This new networking technology can be used to create large IoT networks in which each participant (e.g., each connected battery-powered sensor) also functions as a router. The mesh is also self-healing and scalable as required.
AVX Corporation has joined the OPEN (One-Pair Ethernet) Alliance, a non-profit special interest group (SIG) comprised of automotive industry and technology providers dedicated to promoting the widespread adoption of single-pair Ethernet solutions as the standard for automotive networking applications. As an OPEN Alliance member, AVX will collaborate with other member companies to fulfill one of the SIG's key goals: enabling the deployment of existing IEEE 100BASE-T1, 1000BASE-T1, and 1000BASE-RH physical layer specifications with complementary specifications for conformance and interoperability. AVX is also a member of the SPE Industrial Partner Network.
HARTING celebrated its 75th anniversary in 2020 and recently reflected on several other positives worthy of celebration in an otherwise challenging year, including adding 205 jobs (+3.9%), bringing its total number of global employees up to 5,473, and defining its coordinated efforts to further enable and actively promote Single-Pair Ethernet, DC power, and e-mobility as its "Connectivity+" campaign. As part of these efforts, HARTING is participating in the DC Industry Research Project funded by the German Federal Ministry of Economics, which aims to support the next revolution in industrial power, including that derived from renewable energy sources. HARTING is also supplying charging solutions for Volkswagen's modular e-drive system, the Audi e-tron, and the Porche Taycan, and cooperating with the SPE Industrial Partner Network in support of a universal SPE ecosystem.
In the December 2020 episode of the ECIA's The Channel Channel podcast, ECIA President and CEO David Loftus interviews Michael Knight, president of the TTI Semiconductor Group and senior vice president of Corporate Business Development at TTI, Inc., addressing topics including the benefits of being an active ECIA member, where the industry is headed post-COVID and beyond, and his personal journey through the crisis.
January 2021 Connector Industry News
WAGO announced Marc Reed as its new regional sales manager for the Atlanta region. Reed is from the Atlanta area and has an extensive background as a sales engineer in the automation field, which will make him a valuable resource to the WAGO team.
Molex and element14, an Avnet Community, launched the High-Speed Connector Insights Survey to help inform future Molex designs and developments in this segment. The survey collects engineers' professional insights, not personal information, and the most useful responses will receive $200 to spend at element14, Farnell, or Newark.
Avnet joined the ECIA as a distributor member.
Interplex has successfully acquired OCP Group, Inc. Interplex, a leading provider of customized interconnect, high-precision, and mechanical products solutions for the medical, automotive, data center, and industrial markets, recently announced the successful acquisition of OCP Group, Inc., a well-experienced custom connector and cable assembly design and manufacturer based in San Diego, California. The acquisition further expands Interplex's fast-growing medical and life sciences product portfolio, as well as further supports its efforts to effectively address megatrends including the decarbonization of transportation, future mobility, increased longevity, and digitalization.
The Siemon Company announced Henry Siemon as its new president and CEO, effective January 1, 2021. Carl Siemon, who has served as president and CEO since 1982, will continue to serve on the Board of Directors and will work with Henry and the leadership team as a strategic advisor. Henry's appointment marks five generations of family leadership spanning 118 years. Since joining Siemon in 2017, Henry has served as global director of supply chain, focused on initiatives to improve the company's operational capabilities across the 150 countries Siemon serves today. Earlier experience includes serving on the Global Supply Chain Strategy team at Apple Inc., leading Reseller Operations teams for various Apple products, a position at Deloitte Consulting, and an MBA from MIT Sloan School of Management.
NAI announced Delice Javalera as its first Director of Operational Excellence. In this new role, Javalera will assume responsibility for supplier quality and operations planning and act as the primary operations interface with customers. Initial priorities include formalizing the process to provide dual capacity across NAI's current and expanding global manufacturing locations and ensure seamless on-time delivery and quality performance. Javalera will also leverage her experience in quality, manufacturing, program management, and continuous improvement to implement company-wide operational improvements at NAI.
Infinite Electronics, Inc. has acquired NavePoint, a leading online provider of high-quality networking equipment and services.
January 2021 Connector Industry News > New Technical Resources
Fischer Connectors' Head of Active Solutions, Stuart Doe, published an exciting new article, "Rugged Connectivity: Lessons I've Learned from High-End Racing," that examines how top competitors in the 36th America's Cup World Series (ACWS) Race in Auckland, New Zealand, took Big Data and the Internet of (Boating} Things to the high seas in support of their quest for the cup. In it, Doe explores topics including the vital importance of high-reliability sensors and connectors in yacht racing, how the latest connectivity technologies have affected the world of high-end racing in general, and how these technologies can be applied to other real-world solutions.
Recent additions to Digi-Key Electronics' article library include "How to Design for Rugged Environments Using Sealed Connectors" by Bill Giovino, one of Digi-Key's North American editors (DKNA); "Understand the Fundamentals of Coaxial Adapters to Make Better use of These Very Useful Components" by Art Pini, DKNA; "Simplify Industrial Equipment Deployment Using Configurable Modular Connectors" by Bill Schweber, DKNA; and "Terminal Blocks – What you Need to Know" by Ryan Smoot of CUI Devices.
TTI, Inc.'s Medical Resource Center now includes a library of sensor resources designed to help engineers select the best solutions for their medical device. The site shares white papers, product selection guides, videos, and more.
Mouser Electronics launched a new resource site dedicated to the LoRaWAN high-performance, low-power, wide-area network protocol and its technologies, capabilities, applications, including IoT devices, agricultural equipment, smart cities, sensors, and autonomous vehicles. Mouser also recently published several new eBooks, including From Here to the Future: Connectivity Solutions Enhance the Driving Experience, which features expert insights from Molex and Mouser personnel on topics including 5G, modularity in automotive design, and the use of microminiature components to facilitate advances in connected vehicles, as well as the analyses, product information, and multimedia resources necessary to inform important design decisions. In The Future of Robotics, Mouser and Texas Instruments examine best practices and strategies for developing next-generation robotics for an ever-expanding range of industries and applications, and in Artificial Intelligence: A Multi-Faceted Approach to Safety — the second eBook in The Intelligent Revolution series and part of its award-winning Empowering Innovation Together program — professionals examine a variety of applications for AI in public safety, ranging from health and medicine to new uses for robotics.
TE Connectivity launched a new Urban Air Mobility applications page, published a new Smarter With Sensors video about its HTU31 humidity and temperature sensor, and made several of its recent Tech Talks available on demand.
AVX published a new technical paper, "Connector Solutions for Automotive and Transportation Applications."
Weidmüller's new Migration Solutions white paper offers quick, easy, and error-free alternatives to conventional point-to-point wiring when updating PLCs and rewiring controllers, sensors, and actuators.
Arrow Electronics published nine new connectivity-centric articles in the last month: "PoE Technology Speeds up the Construction of 5G Small Cell Base Stations," "5G Era Comes with Unlimited Business Opportunities for Base Station Construction," "Choose Appropriate Presence Detection Technologies and Solutions," Molex's "Home Technology — From Connected to Proactive," "The Challenges in Meeting 5G Key Performance Indicators: 5G Backhaul," "Enabling Robust Wired Condition Based Monitoring for Industry 4.0," Molex's "Top 3 Design Considerations for Medical Devices," "Convergence of 5G, Fast Charging, and USB-C Programmable Power Supplies," and "How VR and AR Are Driving the Future of Industrial Maintenance, Safety, and Efficiency."
Würth Elektronik published several new product resources, including a new 2021 Electromechanical Components catalog containing 116 pages of in-depth product and application information about its extensive portfolio of high-quality connection and switching technologies, including extremely compact coaxial connectors, LED connectors, terminal blocks for tool-free cable assembly. Würth also published a new Wireless Connectivity & Sensors Product Guide featuring GNSS radio modules, the proprietary Thyone-I radio module, MEMS-based sensors, and a new humidity sensor, as well as information about radio protocols and applications including low-maintenance, decentralized IoT networks. In addition, Wurth released a new Automotive Standard Components catalog for AEC-Q200-certified components including contact fingers and a variety of passive components. All three catalogs are also available in print upon request.
Bishop & Associates' newest research report, "World Telecom Connector Market 2020–2025," provides detailed statistics about the global telecom connector market, which is the second largest market for global connector sales, as well as in-depth analyses of connector sales by primary equipment group, equipment type, region, and connector type.
Harwin's latest publications address topics including identifying the best high-reliability locking mechanisms for your interconnect needs and popular market and application areas, including medical, industrial, metering and measurement, electric vehicles, and alternative energy.
PEI-Genesis addresses eight benefits of blind-mate connectors and things to consider when choosing high-voltage connectors.
January 2021 Connector Industry News > Facility News
Mouser Electronics recently expanded its offices and customer service infrastructure in the UK and Sweden, opening a new office and new Service Excellence Training Center in High Wycombe and moving from Stockholm to Malmö, which is close to the Danish capital, Copenhagen, and provides better coverage for the entire region. Mouser has a total of 27 customer support locations across Europe, the Americas, and the Asia/Pacific region to provide specialized customer support in local languages.
Mouser Electronics recently added 125,000 square feet of space to the distribution center located at its corporate headquarters in the Dallas-Fort Worth Metroplex, which handles a vast inventory of more than one million unique product SKUs from over 1,100 manufacturer brands and processes tens of thousands of orders weekly — often within just 15 minutes thanks to substantial investments in state-of-the-art automated equipment designed to process orders with exceptional efficiency and accuracy. Mouser's corporate distribution center is equipped with 55 vertical lift modules (VLMs) — the most at any company in all of North America — which are essentially giant vertical filing cabinets, complete with shelves and an automated elevator, that store tens of thousands of electronic components, deliver parts directly to employee workstations, and vastly improve efficiency and increase floor space. It also has several I-Pack machines and a sophisticated automated packing and boxing system that can process up to 14 orders per minute and is adding the OPEX Perfect Pick system.
January 2021 Connector Industry News > Distribution News 
Allied Electronics & Automation partnered with more than 50 new suppliers in 2020. The most recent additions include PCTEL, a global provider of purpose-built antennas, industrial IoT devices, and test and measurement solutions for wireless connectivity networks, Datalogic, a world-class producer of sensors, bar code readers, mobile computers, vision systems, and laser marking systems, and Moxa, an industrial connectivity solutions supplier with more than 30 years' experience supporting rugged and reliable networks in the manufacturing, oil and gas, power, rail, marine, and transportation markets. Allied now offers more than 1,000 harsh-environment communication products from Moxa — including edge connectivity, industrial computing, and network infrastructure solutions such as Ethernet switches, protocol converters, and routers — as part of its ready-to-ship inventory.
January 2021 Connector Industry News
Mouser Electronics added more than 555 new same-day-shipping products in December. The company also added 74 new manufacturers to its line card in 2020, setting a new record in support of its goal to provide customers with even more product choices. New suppliers include Sequans Communications, a leading developer and provider of 5G and 4G chips and modules, and new products include R-VPZ Series ruggedized, high-speed, board-to-board connectors from Amphenol Aerospace and W63RPC1 rigid, embedded dipole, Wi-Fi 6 antennas from Linx Technologies.
January 2021 Connector Industry News
TTI, Inc. is now stocking TE Connectivity tooling products, including its HV-20 Benchtop Termination Machine, as well as TE's line of short-range communication antennas for Wi-Fi 6E applications. TTI also recently added Amphenol Advanced Sensors' thermopiles (IR sensors) to its line card, as well as Delta Electronics' line of RF, microwave, and millimeter wave solutions for DC to 65GHz and beyond.
Heilind Electronics is now stocking Molex Mini-Fit Sigma Series sealed power connectors for consumer electronics, industrial automation, and home appliance applications; Amphenol SV Microwave's new, non-magnetic RF connector solutions for applications that require low magnetic susceptibility (≤10-5) and no electric field distortion; WAGO's compact PCB terminal blocks with CAGE CLAMP technology for power applications up to 85A and 1,000V; and Amphenol Procom's 4200 Series rugged, high-gain, omnidirectional antennas.
Cinch Connectivity Solutions' Dura-Con Connector Savers are now available through Digi-Key, Heilind, Mouser, and Newark. The connector savers are used to validate an assembled harness or circuit board after production and during testing of new designs. They can be found wherever high volumes of Micro-Ds and M83513s are installed.
Waytek announced a new distribution agreement with Amphenol Sine Systems and will now distribute the company's complete line of industry-standard connectors.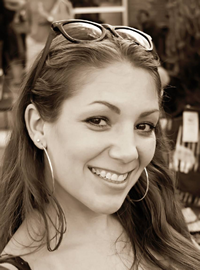 Latest posts by Christine Stieglitz
(see all)