Industry News: May 2017 – Part I
We've rounded up, summarized, and linked the latest interconnect industry news pertaining to: events, awards, partnerships, promotions, personnel, manufacturing, and distribution.
Event News
TE Connectivity plans to unveil several new high-efficiency products at LIGHTFAIR International 2017, which will take place in Philadelphia May 9 – 11. Releases will be grouped into four focus areas: outdoor, indoor, horticulture, and integrated solutions, and will include the Multi-Sensor Module (MSM) platform, the compact LUMAWISE drive for LED track and spot lighting, and the LUMAWISE Endurance N Enhanced Base for outdoor lighting control. Visit TE in Exhibit Hall A, Booth #300.
Sonobond Ultrasonics
will demonstrate its SpliceRiteTM Ultrasonic Wire Splicer at the National Electrical Wire Processing Technology Expo in Milwaukee, May 10 – 11 (Booth #1548). The SpliceRite creates a true solid-state metallurgical bond with the lowest possible voltage drop and minimal energy consumption; produces no arcs, sparks, or fumes; and does not melt wires. The microprocessor controller welds by height, energy, or time; can recall up to 250 weld protocols; and can bond wire bundles even if the wires are oxidized.
Fujipoly's 2017 Stay Cool and Get Connected Giveaway offers engineers the opportunity to win a Samsung Gear smartwatch, Nikon Coolpix B700, or a $500 American Express gift card. To enter, click here and simply name a Fujipoly thermal interface material or elastomeric connector by May 31, 2017.
Michael Knight, senior vice president of TTI Americas, will keynote the ECIA's 2017 Regional Series, which will take place in Boston on Thursday, June 15, and explore industry issues pertinent to New England. Knight, an industry veteran of more than 30 years, was the ECIA's North Star Award Recipient of 2016, as well as a former chairman of the association. Registration is now open.
IPC will host its fourth annual IPC Reliability Forum in Düsseldorf June 27 – 28, 2017, at which industry experts and thought leaders will provide two days of education on emerging technologies as a key enabler for long-term product reliability.
Award News
Sensata Technologies' Crydom brand recently honored Sager Electronics as its 2016 Channel Partner of the Year for the second consecutive year. Every year since 2008, Crydom has recognized channel partners that contribute significantly to its sales growth and leadership role in solid state switching technology. The 2016 recognition reaffirms Sager Electronics' commitment to delivering high quality and excellent service to customers.
TE Connectivity named Mouser Electronics the Global High Service Distributor of the Year for the fourth consecutive year. Pictured (above) at TE's recent Global Distribution Summit are Mouser executives (standing from left): President/CEO Glenn Smith, Daphne Tien, Les Balamut, Martina Drimala, and Mark Burr-Lonnon, and (seated from left) Jeff Newell and Graham Maggs.
Partnership, Promotion, & Personnel News
Avnet appointed Phillip Gallagher, a proven executive with a wealth of both Avnet and industry experience, to the role of president of Avnet's Core Distribution Business. In his new role, Gallagher will oversee the company's core distribution business, as well as its supplier relationships, global procurement, and supply chain solutions business, and will report to CEO William Amelio.
TTI promoted Gary Wash to the newly created position of Corporate Director, Global Trade Compliance and Transportation. Wash has served as director of trade compliance for TTI for the past nine years.
Avnet and Bel Fuse announced an expanded franchise agreement. Avnet now offers Bel's full line of power products, circuit protection, magnetics, and interconnect solutions to customers in the Americas, Europe, and Asia across markets including networking, telecommunications, computing, military/aerospace, and transportation.
The National Diversity Council has named MaryAnn Miller, Avnet's senior vice president, chief HR officer, and head of global marketing and communications, one of 2017's 50 Most Powerful Women in Technology. This is the third time in her 11-year tenure with Avnet that Miller has received this distinguished honor, first in 2014 and again in 2015. She was recognized this year for her leadership in building an engaged community of 15,000 employees worldwide to navigate significant organizational and cultural change around Avnet's transformation and growth strategy, her mentorship to other women leaders, and her commitment to corporate citizenship.
IPC membership in Europe has grown to an all-time high in 2017, with more than 600 member sites in 34 European countries. Currently, European Standards Development Manager Andres Ojalill is working with design and assembly task groups and the European automotive industry to develop a press-fit standard. In addition to strengthening IPS standards activities in Europe, IPC is committed to serving its European members through value-added education and advocacy opportunities.
The ECIA welcomed new executives to the ECIA Executive Committee and various boards of directors. New Executive Committee Members include: Dave Doherty, DigiKey Electronics, Chair; Jeff Thomson, On Semiconductor, Chair-Elect; and Cathy Morris, Arrow Electronics. New ECIA Directors include: Steve Newland, Allied Electronics; Brandon Tolany, Silicon Labs; and Scott Wing, Symmetry Electronics. New Foundation Directors include: Dan Ellsworth, World Micro Inc., and Jeff Mrozinski, Gopher Electronics, and New EDS Directors include: Greg Pace, Ohmite Manufacturing, and John Drabik, Arrow Electronics. In response to the new appointments, ECIA CEO and President, John Denslinger, said, "Executive volunteers such as these fine individuals are the lifeblood of our association. We are deeply grateful for their willingness to share their time and talent."
Xfinity Communities recently joined the Fiber Broadband Association (formerly the FTTH Council Americas), which welcomes members from all companies involved in supporting the deployment of fiber-based networks.
Molex has announced support for the Open19 initiative, which aims to establish an adoptable, economical, and customizable open standard designed to fit any 19" rack data center environment. The Open19 initiative defines a common form factor, power distribution, and network connectivity to servers, storage, and other data center hardware, and the platform includes a customized Molex Impel™ data cable solution designed to deliver superior signal integrity and density.
Delphi has entered into strategic agreements with otonomo, Valens, and Rosenberger to enhance the development of high-speed signal, power distribution, and data management capabilities in connected cars. These new partnerships will help Delphi move data throughout vehicles faster, connect vehicles to the cloud, and process collected data to inform future developments.
Manufacturing News
Hengtong USA is a new American-based optical cable sales and technical support company. A collaboration between Hengton Cable Group of China and Inland Energy, Inc. of California, the new company will sell power and fiber optic cables designed and built to U.S. standards and tested by U.S. agencies.
NAI announced the opening of its fourth plant in Hermosillo, Mexico, as well as the expansion of its second plant. The new 27,000-square-foot Plant No. 4, which began production March 13, 2017, is dedicated to manufacturing copper cable assemblies and harnesses for the medical device, equipment manufacturing, and industrial technology sectors. The company is also adding 30,000 square feet to Plant No. 2 to accommodate an expansion of its fiber optic assembly operations for telecom and data customers. NAI's total manufacturing footprint is now over 520,000 square feet, and it expects a 60% increase in sales for 2017.
Hirose has expanded its North American sales and application engineering support services with the opening of a new office in Andover, Massachusetts. The new office offers sales and technical support that strengthen Hirose's ability to quickly meet customer requirements, enriches the customer experience by shortening the design cycle and satisfying application demands, and demonstrates the company's continued commitment to customers and channel partners.
ERNI now offers 100% net-list testing, which goes beyond AOI and bed-of-nails testing to ensure that all products meet customer specifications and eliminate the risk of bad boards reaching end customers. This advanced testing method offers 100% electrical testing of every connector contact point and every solder point throughout the entire signal path via the all-in-one RoBAT S1 automatic optical inspection and fixtureless electrical test machine.
Distribution News
Sager Electronics is now stocking TE Connectivity's single-wall, flame retardant (SWFR) heat shrink tubing. This latest addition to the Raychem tubing product line is environmentally friendly and provides excellent electrical insulation and mechanical protection from abrasion for components, connections, and terminations across applications spanning industrial controls to home appliances and mass transit vehicles.
Sager Electronics has added Parlex to its line card. Parlex offers many different standard and custom options for flex cable and cable assemblies, including laminated flat flexible cables (FFC) with shielding and custom EMI and RFI reduction options. Parlex joins Sager's franchised brands of Saia-Burgess and Ledex, which is part of Johnson Electric Industry Products Group (IPG).
Avnet recently launched Reach Further, a new global branding campaign that reflects the company's continued commitment to help customers navigate each stage of the product lifecycle from idea to mass production. Representing the Fortune 500 company's largest marketing campaign investment in its 96-year history, elements of the Reach Further campaign include: a new logo that symbolizes growth and possibility, and a layered media approach comprised of print and digital advertising, paid and organic social media, digital display and video, search engine marketing, a new website, and an engagement program for Avnet's 15,000 employees around the world.
Sager Electronics is now stocking TT Electronics' OPB9000 reflective optical sensor. The OPB9000 is a versatile sensor that can be used in a wide variety of industrial and medical applications. It features market-leading ambient light immunity, which allows operation from dark rooms to bright sunlight, and can detect various types of media with as little as a 30% change in reflectivity. Additionally, robust, industrial-grade resin allows the sensor to operate at a wide temperature range spanning -40°C to 85°C, making it ideal for use in even the harshest environments.
Premier Farnell announced a new global distribution agreement with EAM, a leading manufacturer of precision RF and microwave interconnect products. Under its ConductRF brand, EAM offers innovative, cost-effective, high-reliability interconnect products designed to operate from DC to 110GHz in applications including: defense, aerospace, industrial, medical, instrumentation and test, and telecommunications. Premier Farnell will provide an extensive range of ConductRF Solutions for RF and microwave test applications from DC to 70GHz to customers, including the company's TESTeCON Series of lab test cables, rugged VNA Series products to 40GHz, and Hi-Flex VNA Series with solutions to 70GHz.
Sager Electronics released a new six-page, full-color brochure that showcases custom engineered power supply and thermal solutions offered by its Sager Power Systems group. Solutions span simple modifications to high-complexity designs and include a wide range of value-added services to ensure that customers receive the power supply and functionality their application demands.
Recently posted:
[related_posts limit="10″]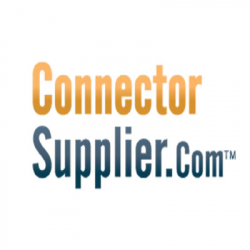 Latest posts by Connector Supplier
(see all)