Industry News: October 2018 — Part I
Summary coverage of upcoming events and recent news from across the connector industry.
Event News
Today at 2:00pm EDT, Heilind Electronics and TE Connectivity are presenting a free webinar entitled "Discover How Unique Cable and Connector Solutions are Taking 3D Printing to New Levels." The Global Product Manager for TE's Data and Devices business unit, Tyler Madden, will address design challenges associated with 3D printing and additive manufacturing, explain how discrete wire solutions can help, and review innovative cable routing and product solutions. Click to register.
ITT Cannon is showcasing its high-reliability connectors and custom engineering solutions for extreme environment mil/aero applications, including soldier-worn technologies, avionics, ground vehicles, and missile systems, at the 2018 AUSA Annual Meeting & Exposition, October 8–10 in Washington, DC.
Amphenol Military and Aerospace is also showcasing its latest high-power, high-speed, filtered, microminiature, and integrated electronics solutions at AUSA 2018. Exhibit highlights include its Stingray Series connectors for body-worn applications, which have a compact, low-profile form factor, rugged sealing, and a magnetic, unkeyed mating system for ease of use; its patented TFOCA-II® ProClean™ hermaphroditic connectors, which have sealed, free-floating termini that robustly withstand high humidity and moisture while enabling optimal alignment, low insertion loss, and minimal back reflection; and its MMA Blind Mate rack and panel connectors, which feature a modular design with removable power and signal contacts, sealing and shielding capabilities, and extensive customization options.
Interstate Connecting Components (ICC) and Optical Cable Corporation (OCC) are also exhibiting at AUSA 2018. ICC is showcasing military and aerospace solutions from manufacturers including Amphenol Aerospace, HARTING, SOURIAU, and TE Connectivity, and OCC is promoting its new Advanced Lightweight Reel Stand (ALRS) for fiber optic and copper cables.
Lutronic is expanding from M8 and M12 wiring solutions into the automation industry, and is introducing its new line of feeding technology, including spiral and linear vibratory feeders, bulk hopper conveyors, reel decoilers, and belt conveyors all designed and produced by Lumberg Group engineering experts, at Motek 2018, October 8–11 in Stuttgart, Germany.
The IWCS 2018 Cable & Connectivity Symposium will take place October 14–17 in Providence, Rhode Island. The final program is now available and includes 19 technical symposium sessions that address new technologies in cable and connectivity materials, products, processes, and applications, a variety of professional development courses, an executive session panel discussion on telecommunications in 2025, and a plenary keynote, "Future Technology Trends and Their Impact on Data Center and Network Connectivity," by Rich Baca of Microsoft.
Heilind Electronics is showcasing selections from its diverse sensor products portfolio at Sensors Midwest, October 16–17 in Rosemont, Illinois.
ITT Cannon is showcasing its range of global AC charging solutions, EV customization expertise, and liquid-cooled, ultra-fast DC charging solution at eMove360, October 16–18 in Berlin.
Samtec
is sponsoring and exhibiting at the 2018 Xilinx Developers Forum, which connects software developers and system designers to Xilinx engineer, partners, and industry leaders, and will take place in three locations this year: Silicon Valley yesterday and today, Beijing on October 16, and Frankfurt on December 10. Exhibit highlights will include high-performance interconnect solutions that complement Xilinx silicon devices, including VITA 57.1 FMC and VITA 57.4 FMC+ connectors and cable assemblies, the Bulls Eye® Test Point System, Twinax Flyover™ Systems, and the ExaMAX® High-Speed Backplane System. 
Schleuniger, Inc.
is showcasing its latest wire and cable stripping, cutting, crimping, and marking solutions at The Assembly Show in Rosemont, Illinois, October 23–25. Exhibit highlights include hands-on demonstrations of its new CrimpCenter 36 SP fully automatic crimping machine, its new benchtop coaxial cable stripping machines, a full complement of laser wire stripping machines from Laser Wire Solutions, and additional wire stripping and crimping machines, including the MultiStrip 9480, EcoStrip 9380, StripCrimp 200, and UniCrimp 200.
Indium Corporation
's Product Manager for Engineered Solder Materials, Tim Jensen, is hosting a one-hour Thermal Live™ webinar, "Innovation Metal Thermal Interface Materials to Maximize Heat Dissipation," at 10:00am EST on October 23. Jensen will discuss how metal-based thermal interface materials (TIMs) are proving to be an attractive option in electronics assembly due to their high z-direction thermal conductivity and recent innovations that have led to great strides in improving interfacial resistance, heat dissipation, and longer life during power cycling.
IPC® and i4.0 Today are hosting a two-day Industry 4.0 forum in Silicon Valley, November 6–7, to provide attendees with a clearer vision for the increasingly digital future of manufacturing.
Bulgin is showcasing a selection of its most advanced connector, switch, and sensor products for harsh-environment applications at electronica 2018, November 13–16 in Munich. Exhibit highlights include the Buccaneer® range of circular power and data connectors, 4000 Series Fiber LC Simplex connectors, the 400 Series intelligent connector with an integrated EEPROM device, industrial automation connectors, switches, battery holders, and rugged sensors designed to support IoT applications.
Phoenix Contact is also participating in electronica 2018. Exhibit highlights include the launch of a robust new series of board-to-board connectors developed in partnership with ept connectors and several selections from its broad portfolio of advanced connection and automation solutions for Industry 4.0 applications.
The agenda for the 2018 Wire & Cable Technology Exhibition & Conference, which will take place December 4–5 in Frankfurt, Germany, is now available. Highlights include economic outlook and industry forecasts, new market applications and opportunities for producers, new manufacturing processes for reliable production, upcoming regulations and industry standards for wire and cable applications, end-user and manufacturer case studies about adapting to Industry 4.0, and the latest wire and cable innovations for industrial and consumer electronics.
DesignCon
, the nation's largest event for chip, board, and systems designers, will take place in Santa Clara, California, January 29–31, 2019. The 24th annual event, created by engineers for engineers, will feature more than 100 educational sessions across 15 tracks, an array of impactful networking opportunities, and more than 175 industry-renowned exhibitors. Attendees can also earn IEEE credit for every hour spent at the conference. Super Early Bird rates are in effect until October 12.
The Electronics Representatives Association (ERA) announced author Curt Steinhorst as the keynote speaker for its 50th anniversary conference, which will take place February 24 – 26, 2019 in Austin, Texas. 
Award News
Arrow Electronics has been named to Forbes' list of the top 250 Best Regarded Companies for its domestic, regional, and international reputation for trustworthiness, social conduct, quality product and service offerings, and employment practices.
Fischer Connectors' CEO, Jonathan Brossard, is among the 18 finalists for Ernst & Young's 2018 Entrepreneur of the Year Award in the Family Business category.
Mouser Electronics
has been named a "Fast-Growing Authorized Distributor in the Industrial and IoT Field" by the China Electronics Distributor Alliance (CEDA). The award, presented at the 2018 Industrial Internet of Things, Internet of Vehicles, and 5G Technology Summit, honors Mouser's outstanding performance in optimizing value-added services, technical support, and corporate sustainability.
TE Connectivity has been named to the Dow Jones Sustainability North America Index for the seventh consecutive year. Launched in 1999, the indices evaluate the sustainability performance of the largest 2,500 companies listed on the Dow Jones Global Total Stock Market Index based on criteria including long-term economic, social, and environmental asset management plans, and are the longest-running global sustainability benchmarks worldwide. In fiscal year 2018, TE achieved a 31% reduction in overall energy use since 2010, provided employees with more than 200,000 hours of career and compliance training, and donated $4.75 million to charitable causes around the world, many of which support improving access to science, technology, engineering, and math education.
Farnell element14, which is part of the Premier Farnell Group and Avnet, was named Distributor of the Year and was "Highly Commended" for its environmental leadership activities, including a successful recycling program for customers, at the inaugural Electronics Industry Awards, which were recently held in Birmingham, England. Winners were determined by votes from industry peers.
Partnership, Promotion, & Personnel News  
Molex announced the acquisition of Nistica, a leader in the development and manufacture of wavelength selective switching (WSS) solutions, with particular distinction in the rapidly emerging segment of high-port-count WSS. Nistica products will be integrated into the Molex Optical Solutions Group and will enhance the company's portfolio of innovative solutions for next-generation architectures in the core of metro and long-haul networks.
ITT Cannon released a video that previews its new MOVE™ Modular Series connectors, which utilize a series of snap-in modules to deliver a variety of contact layouts to transfer of power, signal, and data and are scheduled for market release in 2019, and published an updated Rail Product Selection Guide to provide customers with easy access to connector solutions for a diverse range of rolling stock and infrastructure applications.
Avnet, in partnership with Arizona State University (ASU) and the Ira A. Fulton Schools of Engineering, is accepting applications for the 2019 ASU Innovation Open (ASUio), a multi-round competition that supports student ventures from across the United States in driving technology innovation and entrepreneurship and offers a grand prize of $100,000, through October 31. Interested teams should apply online.
TE Connectivity launched the new online TE Store, which allows customers to purchase featured products directly or through select distributors and provides instant access to product pricing, daily updates about product availability, no minimum purchase requirements, and flexible shipping and delivery options. TE originally piloted e-commerce capabilities last year with a limited number of products, and has now expanded its online selection to include thousands of in-stock connectors, cable assemblies, tools, and more for applications across the industrial, telecommunications, data center, consumer, aerospace, defense, and transportation industries.
Samtec announced another new e-commerce update: Standard book pricing and distributor availability is now listed on all product pages that feature a full part number and will soon be added to pages higher up the navigation chain, on series-level product detail pages.
ITT Cannon
published a case study about the development of its new ultra-fast, liquid-cooled, high-power charging (HPC) system for EVs, which can deliver a 60-mile charge in as little as three to five minutes.
Not Impossible Labs, an award-winning R&D lab and content studio that creates technology for the sake of humanity, has partnered with Avnet and is leveraging the company's end-to-end ecosystem for technology developers to provide greater access to innovative, life-changing technologies. First up in the multi-year agreement is focus on Not Impossible Labs' Vibrotextiles™, a category of vibratory wearables with benefits that extend to areas such as health and wellness, entertainment, safety and communication. For example, VibroHealth is a new wearable technology that uses vibrations to improve quality of life for people affected by motor-related issues, and Music: Not Impossible uses this sophisticated vibration technology to create a more inclusive and enhanced live music experience for the deaf and hearing, allowing everyone, regardless of their hearing level, to enjoy an amazing multisensory experience.
element14.com launched the Sixth Sense Design Challenge, which tasks its community with creating a small remotely-operated or autonomous vehicle, such as a drone, robot, or a tunnel exploration device, that showcases a sixth sense made possible by STMicroelectronics and TE Connectivity products designed to improve remote vehicle sensing and data collection. Makers and engineers can apply to participate in the Sixth Sense Design Challenge through October 15.
CAMI Research Inc.
is celebrating 25 years of developing innovative, automation-ready, and extremely configurable cable and harness testing solutions, including its popular CableEye™ system.
Infinite Electronics, Inc. announced Jeff Rago as its new vice president of financial planning and analysis, Krishnan Iyer as its new vice president of information technology, and Laurie Addison as its new vice president of marketing.
Distribution News
Mouser Electronics signed a global distribution agreement with Samtec and now stocks the full line of Samtec products, including high-speed board-to-board, connectors, cables, and optics.
PEI-Genesis expanded its interconnect portfolio with the addition of several new connector products, including Amphenol's ARINC 801 fiber optic termini and connectors, which deliver improved bandwidth, reliability, and low insertion and return loss in standard 38999 shells; ITT Cannon's DL Series high-density ZIF connectors, which have a strong, lightweight, nickel-plated aluminum housing with maximum shielding especially well suited for medical and entertainment equipment; Cinch Connectivity Solutions' ModICE® ME Series enclosures for rugged electronic control modules, which are sealed to IP67 and IP69K and remain sealed even when unmated; TE Connectivity's AMPLIMITE D-Sub I/O connectors, which offer compact and reliable solutions with excellent EMI/RFI protection for serial communications, telecom, and LAN applications; and Anderson Power Products' PowerMod® HP connectors, which provide cost-effective reliability, superior safety and ergonomics, and broad design flexibility, and can handle 210–450A.
Arrow Electronics issued the industry's first lowest price guarantee, and will now match verified lower prices from any authorized distributor.
TTI is supporting increasing global investments in the rail industry, and particularly passenger and urban transportation applications, by expanding its selection of rugged, high-performance interconnect solutions from leading suppliers, including ITT Cannon and ITT Veam, Molex, Smiths Interconnect, TE Connectivity, Weidmuller, and FCT. Featured solutions include ITT's CIR/FRCIR Series, Trident Series, and CIR M12 Series connectors; Molex's DuraClick, FAKRA, HSAutoLink, Imperium, ML-XT, and MX150L interconnect systems; Smiths Interconnect's LR Series high-reliability, EN45545-approved modular connectors; TE Connectivity's M12 rail cable assemblies and EN50306 wire and cable; Weidmuller's OMNIMATE® Data RJ45 and USB PCB jacks; and hoods, connectors, contacts, and tools from FCT, a Molex company. Additional solutions are available in TTI's Automotive and Transportation Brochure.
Digi-Key Electronics now stocks Amphenol ICC's Minitek Pwr 5.7mm Connector System, which can handle up to 23A per contact in wire-to-board power applications, is rated for use in a wide range of operating temperatures, and is designed to prevent mismating and terminal damage, as well as Phoenix Contact's Twin Design Print Terminal (TDPT) Blocks, which offers improved design flexibility in a compact footprint.
In2Connect UK Ltd is now stocking HTP's ATEX-certified M8 and M12 metric circular connectors. Designed to meet challenging environmental, electrical, and mechanical requirements, these ATEX 94/9/CE servo connectors are field-attachable, rated IP65/67, and approved for Zone 1 and Zone 2Class II/Division 2 Group Gb applications, and are available in an axial M8 format with a plastic housing and in axial and right-angle M12 formats with plastic or metal shells and solder or screw contacts.
Interstate Connecting Components (ICC)is offering two-day assembly on SOURIAU's 851 Series MIL-DTL-26482H Series I connectors, which offer high mating cycles and excellent corrosion resistance.
Facility News
LEONI will open its fourth plant in Serbia, in the city of Kraljevo, in early 2020, at which point it will become the country's largest industrial employer. Since setting up business in Serbia in 2009, LEONI has invested approximately €90 million in its facilities, machinery, and staff training. The company currently employs 6,000 people in Serbia and will expand to roughly 10,000 when the new plant is operating at full capacity.
Associations, Standards, and Certifications News
Mouser Electronics is the first authorized distributor to be accredited to the international AS6496 aerospace standard, which sets requirements for the avoidance, detection, mitigation, and disposition of counterfeit products in the authorized distribution supply chain. Mouser received this accreditation from the Performance Review Institute (PRI) as part of its Counterfeit Avoidance Accreditation Program (CAAP), which is based on audit criteria (AC7403) jointly created by PRI, the ECIA, and aerospace OEM representatives. 

The Quad Small Form Factor Pluggable Double Density (QSFP-DD) Multi Source Agreement (MSA) group released an updated 4.0 Hardware Specification for the QSFP-DD form factor. The update addresses the need for an improved high-density, high-speed networking solution and includes additions to the thermal, synchronous clocking, and keying sections. The group also announced the release of the new 3.0 Common Management Interface Specification (CMIS), which provides a set of management interactions and a register map for 8- and 16-lane modules.
IPC introduced its new IPC Certified Electronics Program Manager (CEPM) Training and Certification course, which will cover program management, project planning, team building, basic cost accounting practices, forecasting and inventory control, negotiating contractual terms with customers, and sales and negotiation skills. The online, instructor-led course will meet twice a week for six weeks, and the first course will begin on October 8.
IPC also released its 2018 Annual Report and Forecast for the North American Electronics Manufacturing Services (EMS) Industry, which predicts steady growth through 2022, both globally and in North America. Additional highlights include that the rate of sales growth for statistical program participants has increased every year since 2014, reaching 10.5% year-over-year in 2017, that EMS order backlogs as percentages of sales have also grown steadily over the past five years, and that the largest vertical market for program participants in 2017 was industrial electronics, which accounted for 37% of their aggregate sales.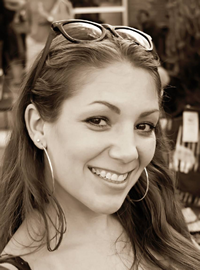 Latest posts by Christine Stieglitz
(see all)