High-Speed Connector and Cable Products
This week's Product Roundup highlights high-speed connector and cable products from leading suppliers.
Phoenix Contact's FINEPITCH 0.8 Series board-to-board connectors have a compact, high-density design with 0.8mm-pitch hermaphroditic ScaleX contacts that provide critical space savings, high electrical and mechanical reliability, high tolerance compensation, and vibration-proof performance in high-speed signal and data transmission applications with significant space limitations, including telecommunications, building and industrial automation, and IoT equipment. They also employ a closed shielding mechanism that ensures excellent EMC, protects against EMI, and enables data transmission up to 16Gb/s. The connectors are available in five positions (12, 20, 32, 52, and 80) with 6–12mm stack heights, long wipe lengths, and minimum air clearance and creepage distances of 0.25mm, and are rated for 1.4A and up to 500VAC, operating temperatures extending from -55°C to +125°C, and 500 insertion cycles. They are also compliant with the RoHS and RoHS II directives, approved to UL 1977, and packaged on tape and reel for automated assembly.
Amphenol ICC
's OSFP (Octal Small Form Factor Pluggable) cable assemblies offer twice as many high-speed, 25G lanes as 100G QSFP cabling systems and deliver optimal signal integrity performance in communications and data applications, including switches, routers, servers, and storage systems. Part of the company's award-winning OSFP interconnect system — which also offers an OSFP connector that supports 16 high-speed pairs and 10 power/control pins and OSFP loopbacks in passive electrical, passive thermal, and active thermal configurations — the eight-lane OSFP cable assemblies accept optical and copper-cabled media in 0.5–3m application lengths, accept both 25G/lane NRZ and 50G/lane PAM-4 signaling protocols for aggregate bandwidths of 200G and 400G per cable assembly, and comply with the OSFP MSA, IEEE 802.3by, and IEEE 802.3bj standards. They also feature an EEPROM, integrated heat sinks and airflow channels, and an optimized PCB interface board with auto soldering process, and are available with 32–26AWG double-ended and splitter cables to accommodate older legacy interfaces.
Samtec
's extreme-density MEC5 Series micro edge-card socket is the industry's first 0.5mm-pitch edge-card socket with a justification beam that shifts the card into proper alignment with the contacts. This allows for standard board tolerance on cards that wouldn't typically works with ultra-fine-pitch connectors and enables both 30–50% PCB cost savings and a high yield for standard cards. Designed to deliver high-speed performance in a small, cost-optimized form factor, the MEC5 Series also provides significant space savings compared to more common 0.8mm-pitch solutions and is available in both vertical (MEC5-DV) and right-angle (MEC5-RA) orientations with up to 300 total I/Os for high-density applications. The vertical socket is designed for 28Gb/s NRZ and 56Gb/s PAM4 performance, and both orientations are designed to handle PCIe® Gen 4 signaling. The series accepts 1.60mm-thick cards, is rated for 1.5A per contact, has standard alignment pins and card polarization, and is available with rugged through-hole or surface-mount weld tabs to ensure secure connections.
Stewart Connector
's SS-60300 Series jacks are the most economical RJ45 connectors capable of delivering 10G Base-T Ethernet signals as well as an upgrade path for 2.5G and 5G applications. The series has a compact, simplistic design with the smallest-available RJ45 footprint and contacts especially designed to address the crosstalk and return loss issues common when using RJ45 connectors in high-frequency applications. Ideally suited for use in high-density applications where PCB space is at a premium, the series is capable of performing in 2.5G and 5G Base-T devices, which are designed to operate over existing structured cabling systems, as well as in PoE applications with 15–100W power requirements, such as IoT devices, servers, and printers. The jacks are available in 45°, 90°, and 180° shielded and unshielded versions that are IR reflow compatible and RoHS compliant.
BTC Electronics
supplies Meritec's Hercules Interconnect System, which provides durable, high-bandwidth I/O connections suitable for a wide range of military, aerospace, and other ruggedized, high-bandwidth applications not previously accommodated by industry standards. The system has a rugged, lightweight circular MIL-DTL-38999 Series III shell, is compliant with the VITA 76.0 standard, is shielded for maximum EMI/RFI protection, and supports data rates in excess of 10Gb/s per pain in addition to differential pair signaling with up to 44 low-skew pairs. It also offers 4X high-bandwidth cable with LSZH or PVC jackets and FEP-insulated 28AWG twinaxial cable with Halar® Expando® sleeving and connectors for both cable and pigtail assemblies. The system meets or exceeds USB 2.0 and 3.0, SAS, PCIe Gen2, Serial I/O, Ethernet, CX4, 10GbE, and SATA specifications and is available in a variety build options, including shell sizes, keyings, and lengths, for easy application-specific customization.
Omnetics Connector Corporation
's Quick Lock USB 3.0 Micro-D Connector Series delivers secure, ruggedized, high-speed connections with up to 5Gb/s data transfer speeds in applications including cloud backups, portable instrument downloads, high-speed digital cameras, and surveillance equipment. The series also provides battlefield-proven IP68 protection when mated, is both four times lighter and 32% smaller (with regard to panel area footprint) than ruggedized USB connectors in the MIL-DTL-38999 circular standard package, and can be directly soldered to PCBs. Each connector features copper alloy contacts with gold over nickel underplate, high-temperature thermoplastic insulators, aluminum housings with a black nickel finish, halogen-free polyurethane cable jackets, black polyamide overmolds, 50A silicone rubber gaskets, and stainless steel hardware. Ratings include operating temperatures extending from -40°C to 85°C, IR reflow temperatures up to 255°C, and 500-cycle durability.
Avnet
stocks SV Microwave's high-speed RF/coaxial Solderless Compression-Mount PCB Connectors, which enable quick and easy assembly without damaging the PCB and provide durable, cost-effective solutions for high-frequency, high-precision applications extending from the millimeter wave spectrum up to 67GHz and higher, including 5G and IoT devices, high-speed digital test and instrumentation equipment, and RF test and measurement boards. These high-speed, high-performance millimeter wave connectors are available in edge launch and surface mount variations, with optional installation screws in multiple lengths for added mechanical strength and broader application suitability, and with customized PCB footprint design via simulation optimization. They are also available in SMA, 2.92mm, 2.4mm, and 1.85mm variants in stripline configurations designed to launch directly to plated vias that lead to a stripline transmission line within the PCB, CPW/microstrip configurations that launch directly to a coplanar waveguide or microstrip trace that exits through a small mouse hole on the side, and SMP QuarterBack® configurations with a positive bayonet locking mechanism and a small form factor.
Smiths Interconnect
's High-Speed ARINC 600 Series connectors deliver high density, high data throughput, and superior signal integrity performance in high-speed, matched impedance, data-on-demand applications, including 100Base-T, Ethernet, and high-speed video hot-link. They also maintain signal-to-signal and signal-to-shield characteristic impedance throughout the connector pair and minimize jitter and data rate errors. The series can be fitted with Ethernet-based 100Ω quad contacts, 100Ω or 150Ω matched impedance differential pair contacts, ruggedized expanded beam fiber optic contacts, and concentric triaxial contacts capable of accommodating numerous low-loss twinaxial and concentric triax cables in a variety of impedance values. Additional options include three shell sizes with cadmium or electroless nickel plating and six insert arrangements designed to accommodate front-release, rear-removable PC-tail pin contacts and rear-release, and rear-removable cable-mount socket contacts with solder cup, PC tail, or crimp terminations. The series also offers custom insert arrangements, anti-rotational cavities, and data rates exceeding 2Gb/s.
JAE
's DX07 Series USB 3.1 Type-C cable harnesses with screw locks have an integral M2 thumb screw in the plug hood that allows users to easily and securely affix the connectors to device housings for added mating security in high-vibration industrial applications, such as security cameras and measuring instruments. Part of the DX07 Series family of products, which also includes receptacle and plug connectors and standard cable harnesses without screw locks, the locking cable harnesses have a user-friendly reversible interface that is mating compatible with conventional USB receptacles and are available in two cable configurations: a 2m USB 3.1 Gen 1 variant rated for 3A and 5Gb/s and a 1m USB 3.1 Gen 2 variant rated for 5A and 10Gb/s SuperSpeed communication. Both configurations have superior electromagnetic compatibility (EMC) characteristics, are halogen-free, and are rated for 20VAC, 10,000-cycle durability, and operating temperatures extending from -20°C to +50°C. Additional applications for the harnesses include point-of-sale terminals, office equipment, printers, and consumer products.
I-PEX Connectors
' CABLINE®-VS II high-speed micro-coaxial cable connectors have a 0.5mm pitch, a low maximum height of 1.3mm, a 360° EMI shielding cover and multipoint ground design that prevents EMI leakage, and a physical locking cover that prevents accidental unmating. Ideal for use in Thunderbolt™ 3 and IoT applications, these horizontal-mating, VESA-standard connectors support high-data-rate transmissions up to 20Gb/s, are available with 30 or 40 gold-plated copper alloy contacts, and have heat-resistant UL94 V-0 LCP housings and nickel-plated copper alloy shells with gold soldering parts. They can also be mounted on the same PCB layout as CABLINE-VS receptacles. Plugs are packaged in trays and receptacles on embossed tape.
Newark element14
stocks SpeedEdge™ edge-card connectors from Molex. Part of the high-density, high-speed, and low-profile SpeedMezz Connector Family, which features common footprints amongst its SpeedEdge, SpeedStack, and SpeedField receptacles for enhanced design flexibility, SpeedEdge connectors deliver high-density signal solutions with data rates of 40+Gb/s per differential pair, are rugged enough to safely mate with relatively thick and blunt PCBs in high-cycle applications, and are available in vertical and right-angle configurations with mated heights as low as 7.0mm and 60 or 82 gold-plated copper alloy contacts on a 0.80mm pitch. The small, lightweight surface-mount connectors also offer PCB locator and retention features for added mechanical strength and SMT solder tails with pin-in-paste solder nails for superior signal integrity compared to press-fit connectors. They are rated for a maximum of 1A per contact, a maximum voltage of 250VAC, and operating temperatures extending from -40°C to +105°C. Ideal applications for the RoHS-compliant series extend across the datacom/telecom, military, medical, consumer, and automotive markets and include routers, servers, switches, base stations, remote radio antennas, scanning equipment, cameras, and infotainment systems.
Fischer Connectors
' high-density, ultraminiature MiniMax™ Series connectors provide ruggedized, sealed, and shielded power and signal solutions with special contact blocks designed to enable high-speed data transmission over long distances via USB 3.0, HDMI, and up to 10Gb/s Ethernet. Engineered to meet the challenges of wearable and mobile device designs, the series is ideally suited for applications with critical size, weight, and power (SWaP) requirements and hazardous environmental conditions ranging from water, corrosion, and extreme temperatures to shock and vibration, such as handheld and body-worn military and medical equipment, drones, unmanned vehicles, and remotely operated underwater vehicles. They offer up to 75% weight savings and 45% space savings compared to standard connectors with a similar contact size, help reduce total cost of ownership by combining multiple protocols in a single small connector, are rated for up to 5,000 mating cycles, and are sealed to IP68. The series is currently available in two sizes, 06 and 08, with 10mm and 12mm receptacle footprints, 4–24 combined power and signal contacts, and the choice of three locking systems: push-pull, screw, and quick-release. They are also available in standard anthracite or black housings and as pre-cabled solutions.
Cinch Connectivity Solutions
' CIN::APSE® Series stacking connectors deliver high-density, high-speed solutions in board-to-board, flex-to-board, and component-to-board applications with weight- and space-saving mezzanine-style layouts. The flight-proven connectors have a 1.0mm pitch that accommodates high-density circuits between boards and durable, spring-like mechanical contacts that accommodate several disconnection cycles for modifications or testing and have a high surface area to volume ratio that achieves <0.5dB of insertion loss noise at 50GHz. They also enable easy, solderless, two-step installation and are widely employed in military, aerospace, and satellite applications.
TT Electronics
' ABMP Series modular, bayonet-locking, multipole-contact connectors have undergone rigorous environmental and stress testing to ensure reliable signal and high-speed data transmission up to 100Mbit/s in demanding transportation, military, and defense applications, including rolling stock, rail vehicles, trackside infrastructure and signaling, land-based vehicles, and battlefield communications. The versatile MIL-DTL-5015 and VG95234-style connectors are available in a range of sizes, can accommodate any combination of coax, twinax, triax, or quadrax modules, and can consolidate up to seven high-speed Ethernet connections or many combinations of signal and data links. They also have industry-standard crimp terminations, enabling rapid connection to multi-core cables, a removable thermoplastic insulator that eliminates the need for insertion or extraction tooling, gold-plated copper contacts that exhibit low contact resistance (better than 5mΩ nominal and 10mΩ after conditioning), an IP67 sealing system, and keyway polarization. They are rated for a maximum operating voltage of 500VDC or AC RMS and operating temperatures extending from -55°C to +125°C.
NorComp
's M Series M12 X-Code Circular Connectors provide superior signal integrity, high throughput and efficiency, and rugged IP68 protection in high-speed Industrial Ethernet applications. The connectors' separated twisted pairs are also isolated against crosstalk and capable of 10GbE transmission, which minimizes the transfer time for high-bandwidth files. The shielded cable- or panel-mount connectors have nickel-plated brass shells, UL94 V-0 PBT insulators, eight non-removable, gold-plated brass contacts, and solder-cup or through-hole terminations. They are also RoHS-2 compliant and rated for operating temperatures spanning -40°C to +85°C.
Siemon
's SFP28-to-SFP28 Direct-Attach Passive Copper Cable Assemblies exceed 25GbE (25GBASE-CR) specifications and provide cost-effective, low-power solutions with ultra-low crosstalk for high-speed, high-density data center applications including servers, storage, hubs, and routers. The assemblies have a positive retention pull-release latch system, laser-stripped conductors, and overmolding for additional strain relief, and are automatically welded, which results in both unmatched consistency and less dielectric shrink-back than soldering. They also have the same mating interface as SFP+ connectors, which makes them backward compatible with existing SFP+ ports, and are available in seven standard cable lengths spanning 0.5m to 5m with braided or foil shielding. All cables are compliant with IEEE 802.3by, CA-N and will work with or without forward error correction (FEC). The assemblies are also RoHS compliant and lead-free compatible and are rated for a minimum of 0.5A per signal contact, 250-cycle durability, and operating temperatures ranging from 5°C to 70°C.
ODU
's ODU AMC® HIGH-DENSITY push-pull circular connectors deliver high-reliability performance, electrical and mechanical robustness, and the highest possible number of contacts in the most compact space to enable significant size reductions and up to 70% weight savings in a wide range of military, security, medical, consumer electronics, and automotive applications. Available with 2–40 contacts in four housing sizes with diameters spanning <10mm to 18.5mm, these compact, high-density connectors also offer signal, power, and data in the same layout, mechanical and color coding to ensure accurate mating, blind mating capabilities, IP68 watertight protection, 360° shielding for trouble-free data transfer, robust housings with non-reflective surfaces, innovative assembly options, extrusion for cable bend relief, salt spray resistance, breakaway functionality for maximum safety, quick and easy unmating, and long lifetimes of more than 5,000 mating cycles. The versatile series is compatible with USB 3.1 Gen 1, USB 2.0, HDMI 2.0, and Ethernet protocols, tested to military standards, and rated for operating temperatures extending from -51°C to +125°C, and can be supplied with contacts designed to terminate to PCBs, flex layers, and rigid-flex solutions. Fully integrated cable assembly solutions are also available.
Arrow
stocks Molex's zQSFP+ and QSFP+ Interconnect Systems, which are designed to support Ethernet, Fibre Channel, SAS, and InfiniBand Enhanced Data Rate (EDR) applications, including cellular infrastructure, multi-platform service systems, routers, servers, storage, and switches. The zQSFP+ interconnect solutions deliver proven performance of 28Gb/s per serial lane with the potential for up to 40Gb/s per lane, meet or exceed the requirements for 100GbE and Infiniband 100G EDR, and support current 10GbE, 14Gb/s FDR InfiniBand, and 16Gb/s Fibre Channel applications. They are rated for 5W operating power, feature three-fold thermal protection: a through-flow cage optimized for mid-cage airflow, an internal-riding heat sink, and a top-riding heat sink, and have the same mating face as QSFP+ connectors for backward compatibility. They also have a 3D-style press-fit design for better board retention than standard press pins, enable drop-in replacement for standard cages, and utilize low-profile round cable for improved flexibility and cable management. The QSFP+ interconnect solutions have a 0.8mm pitch designed to fit beneath EMI cages in pluggable applications, one-piece stainless steel press-fit cages that are more robust than copper alloy cages and more economical to manufacture, and three thermal options to meet the needs of 2×1, 2×2, and 2×3 cages. They also have a preferential coupling design that employs narrow-edge coupled, blanked- and formed contact geometry, and insert molding to provide superior signal integrity performance, including extremely low insertion loss of <0.8dB at frequencies through 14GHz. Both zQSFP+ and QSFP+ connectors are also available as 28Gb/s Temp-Flex and optical MPO/MTP cable assemblies designed to boost electrical performance, prevent EMI, and ensure excellent signal integrity.
AirBorn
's verSI® Series open-pin-field connectors are designed to exceed the requirements of high-speed, 100Ω and 85Ω differential signal integrity applications and enable broad application suitability. The series offers several ruggedized features, including sockets with four redundant points of contact for enhanced reliability in mission-critical applications, bolt-down pads for improved robustness and worry-free mating and un-mating, and optional EMI hoods for additional durability. It also supports design flexibility with options including vertical, right-angle, cable I/O, and flex-circuit mounting configurations; 40–500 contacts in 4–10 rows and 10–50 columns; paste-in-hole, through-hole, and compliant pin press-fit terminations that eliminate the need for costly X-ray inspection; and standard board spacing ranging from 8–25mm with the ability to tool incremental ranges to suit any application demands. In addition, the series' vertical board-mount plugs and mating receptacles support board-to-board stacking applications.
Kensington Electronics, Inc. stocks ACES' family of SAS connectors for datacom applications including servers, storage blades, external storage systems, hard disk drives (HDDs), and embedded system boards. The range enables the implementation of the high-speed serial-attached small computer interface system (SCSI) — i.e., SAS — HDD interfaces that are rapidly replacing SCSI drive connections in enterprise server and storage systems, supports the hot-plugging and blind mating of HDDs, and supports 3Gb/s, 6Gb/s, and 12Gb/s data transfer speeds. It also meets SAS-1, SAS-2, and SAS-3 protocol requirements and is scalable to higher-end server infrastructures with SAS-3 and U.2 connectors. ACES' SAS connectors have high-temperature thermoplastic insulators, 29 high-performance copper alloy contacts, and a fitting nail design for additional mechanical strength, and offer two pitches (0.8mm or 1.27mm), three mated heights (8.15mm, 11.65mm, and 14.15mm), and four terminations (press-fit, through-hole, SMT, and hybrid) for broad application suitability. They are rated for 1.5A and 30VDC per pin, 30mΩ maximum contact resistance, 1,000MΩ minimum insulation resistance, and operating temperatures extending from -40°C to +85°C or 0°C to +85°C. The SAS receptacles also accept SATA drives and are RoHS compliant and lead-free. Kensington offers the range with competitive pricing, customer support services, no tariffs, and zero to five-week lead-times.
Materion's Alloy 290 offers a unique combination of high fatigue strength, formability, and good stress relaxation resistance that is ideal for the manufacture of high-reliability components, including specially shaped electrical connectors, high-reliability spring contacts for battery connections, audio jack contacts, board-to-board contacts, and contact points for complicated connections. This copper beryllium (CuBe) strip alloy also provides the highest strength of any mil-hardened copper alloy and considerably greater conductivity than other high-strength copper alloys, which makes it a cost-effective alternative to mil-hardened products. Alloy 290 adheres to international specifications including C17200, ASTM B-194, and NACE MR0175/ISO 15156 for easy integration into a broad range of global applications and is available in strip widths ranging from 0.050–16" (1.27mm–406.5mm) and thicknesses ranging from 0.002–0.035" (0.05–0.9mm).
Schleuniger
's state-of-the-art FiberStrip 7030 stripping machine is especially designed for stripping buffers and coatings from glass optical fibers with the highest possible accuracy and repeatability. This semi-automatic stripping machine is compact, lightweight, and portable, enabling use in both high-production environments and in the field, and has precision mechanics, including a special blade geometry and integrated centering aid that prevent it from ever coming into contact with the glass fibers it strips, to guarantee against surface damage and ensure the utmost quality. The FiberStrip 7030 measures just 6.3" x 2.12" x 1.77", weighs a slight 1.54lbs, handles strip lengths up to 35mm (1.4″) and conductor cross sections spanning 125/250µm to 125/900µm, and offers adjustable processing parameters including stripping speed, heating time, and heating temperature. Cycle time ranges from 5–20s depending on settings. The stripping machine is also available with a variety of optional quick-change clamping systems to hold various types of fiber for processing, and it serves as an ideal companion to cleaving and splicing devices, offering adapters designed to accept the docking of fiber holders from many different fusion splicer manufacturers. It is fully compliant with all CE and EMC equipment guidelines relative to mechanical and electrical safety and electromagnetic compatibility.
Bel Magnetic Solutions' single-port 2.5GBase-T MagJack® integrated connector modules (ICMs) combine small-form-factor RJ45 connectors with integrated Ethernet magnetics to deliver high-speed performance ideally suited for applications including access points, IP cameras, servers, storage, switches, routers, workstations, motherboards, and other networking equipment. The ICMs are compatible with all major 2.5GBase-T PHYs, including the latest current-mode and voltage-mode PHYs, employ industry standard footprints and pin-outs for backward compatibility, and are RoHS compliant. They can also deliver 60W or 100W four-pair PoE in accordance with NBASE-T and IEEE standards while still operating at multi-rate Ethernet speeds and can be used as power source equipment or powered devices. Single-port 2.5GBase-T MagJack ICMs are available in standard and micro profiles with tab-up port configurations, optional LED indicators, optional EMI tabs, and rated operating temperatures extending from -40°C to 85°C or 0°C to 70°C.
For more product-, application-, and market-themed solutions, check out our Product Roundup page.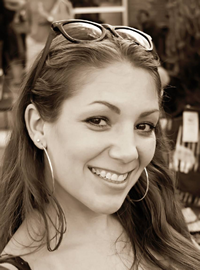 Latest posts by Christine Stieglitz
(see all)