Green Energy Projects, EVs, & MIL-Aero Programs Set to Expand in 2022
Evolving technologies in the energy, automotive, military, and datacom markets will continue to drive innovation in connectivity.  
The pace of technological advancement continues in the COVID era. The mRNA vaccines produced to combat COVID-19 are the result of years of development to create other anti-virus mRNA vaccines. Processes now have been optimized so that vaccines can be provided with minimal lead time for use as regular deterrents against future viruses. The current focus on medical technologies will lead to increased funding for equipment where small circular push-pull and break-away connectors dominate I/O interconnections. 
The ongoing shortage of chips will continue well into 2022 as the supply chain catches up and recovers. This will help establish expanded output for older chips and their 200 mm wafer capability. Shortages experienced in the electronics industry are expected to spur investment in domestic manufacturing, especially when supported by the U.S. government for critical components. 
A new ecosystem of financial services is becoming established. DeFi (decentralized finance) offers almost-instantaneous digital communication and control. Its significant power requirements will influence data center design. 
The implementation of 5G and future developments for 6G will require significant investments in broadband infrastructure. New higher frequency electronic components will be needed, including new families of connectors and cables plus waveguides (WGs) for low terahertz.  
As engineers, we think of advancements in terms of technology and its guidelines, such as Moore's Law. However, the economics of industry, from finance rates to supply chain limitations to auction values for new FCC bandwidth, have a profound impact on the pace of innovation. Government plays a role in terms of investment and regulations, which range from tax credits for new sustainable construction (including equipment for solar and wind power) to labor issues related to COVID-19 vaccinations.  
Digital Platforms Increase in Use
Bitcoin, the first notable blockchain currency, became a mainstream investment in 2021. Other cryptocurrencies, such as Ethereum, are expected to reach operational mass in 2022 and form the basis for cryptographic-secure and frictionless transactions between financial institutions for funds transfer, credit card processing, exchange financing, and even asset-backing of loans. The new system of finance would be faster, cheaper to operate, provide more transparency, and be less reliant on a centralized banking and finance system. Although currently difficult to scale, these new digital tech platforms can provide a decentralized common-value basis for local and worldwide exchange. The Ethereum blockchain has become a significant factor in DeFi and in the first quarter 2022 it is expected to handle more transactional-value than VISA. Few of us will notice process changes, but this will reduce costs for personal and corporate financial transactions. Some forecasts suggest that the world will use Bitcoin as foundational money for instantaneous exchange; the faster turnover could add several points to economic growth. 
The blockchain multi-location documentation that is used for digital currencies greatly expanded in 2021. It also is being employed to define non-fungible tokens (NFT), which are non-interchangeable units of data stored in a digital ledger; blockchain technology is used as public proof of authenticity and ownership for items otherwise easy to replicate such as videos, rare art, and photos. The lack of interchangeability (fungibility) for NFTs whereby they can be reproduced but ownership remains firm (and the original NFT is kept in the owner's "wallet") makes them different from cryptocurrencies that can be split and change ownership. 2022 will see expanded use of NFTs as an almost instantaneous way of transferring asset ownership with assured documentation control. We may even see new patents for 6G low THz WG-connector assemblies being defined by NFTs. 
5G Growth Emphasizes Small Cell Technology
Most current wireless infrastructure was developed for 4G and LTE devices involving frequencies selected to travel far but not at the fastest speeds using widely spaced tall towers. This worked well for lower volume phone calls, Google searches, and emailing, but cannot handle the demand for high-volume data delivery and communications needed for evolving high speed technologies, including vehicle-to-everything (V2X) and Smart City infrastructure.  
5G will require high volumes of closely spaced sites to function. The use of MIMO antennas for 5G installations is prompting extensive growth in the number of RF ports with higher frequencies (with shorter wave lengths) to help reduce physical size. While many technical articles discuss new connectors for higher GHz bands, the basic 5G Radio Access Network (RAN) will focus on 450 MHz to 6 GHz (termed "FR1") frequencies for current LTE frequencies and existing connectors. High-band 5G uses frequencies of 24–47 GHz, near the bottom of the millimeter wave band, to achieve download speeds in the Gb/s range, comparable to cable internet.  
Millimeter wave (mmWave) transmission has limited range, which increases the quantity of small cells that are needed. Board assemblies inside small cells will expand markets for miniature board connectors such as MHF by I-PEX (also used for PCIe), Hirose Electric's U.FL Series, and low PIM versions of standard N, SMB, SMPM (including cabled versions), plus newer RF NEX10 and 2.2/5 and others whose multi-sourced development was coordinated by Amphenol, Radiall, HUBER+SUHNER, Spinner, Telegärtner, and others. 
New Vehicles Increase Connector Potentials
In 2022, several manufacturers will release all-electric trucks that can do a full day of work on a single battery charge. GM's electric Hummer truck will be followed by an EV SUV and will have the newer 800 volt fast-charging system. The company's all-electric e-Silverado will compete with Ford's F150 Lightning, and several startups will release electric trucks this year as well. The expansion of electric trucks will result in a future market for high power chassis-to-trailer connectors defined by IEC and other standards. 
Some new cars can have more computing power than jet aircraft, with as many as 100 programmable electronic control units (ECUs) and up to 100 million lines of software code to run everything from the engine and powertrain to infotainment, communications, safety sensors, and driver-assistance systems. These electronic vehicle components and systems must coexist with each other without causing EMI/RFI interference. Suppliers are learning to cope with new qualifications required by AEC-Q100, which defines the standard tests for active components, and AEC-Q200 for tests for passive devices. Many of these subassemblies will be connectorized using relatively low-cost, high-volume connectors with auto-terminated cabling, plus larger assemblies with redundant mechanical terminal (contact) positioning assurance (TPA) and connector position assurance components to provide higher reliability than many MIL-spec connectors. The new mini-FAKRA connectors will become important as higher GHz signals expand usage.  
Prompted by growth in sensor and control assemblies, including those used for V2V/V2X communications, cable assemblies for automotive applications will continue to be the largest portion of the overall cable assembly market with estimated sales of almost $52 billion USD in 2022.  
New vehicle control systems will include new single-pair Ethernet (SPE) in accordance with IEC 63171-2 (IP20), IEC 63171-5 (IP67), and New Work Proposal IEC 63171-7, with ranges to 1,000 m, with data rates of up to 1 Gb/s, and power of up to 50 W, using miniature rectangular and circular M8 and M12 connectors. SPE also can handle the slower 10 Mb/s for legacy systems that now can be transitioned to Ethernet. 
New Military & Aerospace Programs Offer Exciting Potential
5G and 6G will provide both cybersecurity and communications capabilities for military operations. In October 2021, DARPA issued an RFP for MMICs and associated interconnect packaging for G Band sub-terahertz frequency range 110 – 300 GHz components for remote sensing and higher data rates (with wider bandwidth) communications applications. This will take advantage of low atmospheric absorption above 200 GHz. From proposals submitted in December, formal project start dates are planned for May 2022. Extending interconnect above 110 GHz is a natural extension of current systems that have connectorized testing to 145 GHz.  
The long-awaited new MIL-spec for equivalents to Glenair's popular Mighty Mouse Series is close to being issued by the Engineering and Technical Support Directorate within DLA Land and Maritime. The new specification is MIL-DTL-32689.  First draft and potential slash sheets were recently released for industry review with comments requested by January 15, 2022. These connectors are miniature versions of MIL-DTL-38999 about 70% lighter and typically 50% smaller when compared to D38999 with similar contact layouts. The biggest support came when Glenair joined the project committee in late 2021 to work with other suppliers, including Amphenol Aerospace, ITT Cannon, Eaton (Souriau), and TE Connectivity, plus other firms including Fischer Connectors and Omnetics Connector Corporation that reportedly are developing competitive offerings. As reviewed in Bishop & Associate's new report World Circular Connector Market 2021, issued in September, the micro-38999 will have the highest projected GAGR growth of all circular MIL-types 2021 to 2025.  
SOSA (Sensor Open System Architecture) standards are expected to be an important part of all future sensor equipment used by U.S. military services. After more than four years in preparation, the SOSA Consortium published its New Technical Standard for SOSA Reference Architecture, Edition 1.0, in September 2021. The first SOSA-compliant systems are planned for 2022. The specification provides the basis for significantly reducing development and integration costs and time needed to install new sensor capabilities with multi-sourced parts commonality. The SOSA Reference Architecture makes extensive reference to existing standards, especially VITA. 
The SOSA standard involves a newer RT3 backplane connector that can support up to 25 Gb/s for systems with greater bandwidth requirements for PCIe Gen4 (16 Gb/s) or 100 GbE (four lanes of 25 GbE each). The higher bandwidth RT3 connector is backwards compatible with the legacy MULTIGIG RT 2 and RT 2-R connectors. 
SOSA backplanes can also include those defined by VITA 66, which includes fiber optic connection modules, and VITA 67, for RF and optical connectors, which can be used to transmit data at higher bandwidths.  
For external connections between boxes, SOSA is adopting military-standard solutions, such as MIL-DTL-38999 rugged circular connectors combined with VITA standard solutions. For example, VITA 76 circular copper interconnect will be used in SOSA systems for high-density, high-speed copper transmission. SOSA requirements for higher density optics have led to work on a new VITA 87 standard with MIL-DTL-38999 type connectors with high-density MT interfaces.  
Some of the information in this article is adapted from forward-looking Market Research Reports by Bishop & Associates. 
Subscribe to our weekly e-newsletters, follow us on LinkedIn, Twitter, and Facebook, and check out our eBook archives for more applicable, expert-informed connectivity content.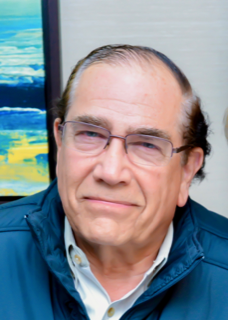 Latest posts by David Shaff
(see all)