5G and 6G Come into Focus at IMS Microwave Week
IMS2020, the virtual iteration of the world's most important annual RF and microwave event, presented state-of-the-art products needed to advance 5G, 6G, and other high-speed technologies.
With a 10% increase in first-time attendees, 8,000 virtual participants attended IMS2020, the annual IEEE MTT-S International Microwave Symposium (IMS). IMS is the world's largest event for RF and microwave technology. Almost 200 companies exhibited their newest products and services, reaching a worldwide audience with this year's digital platform. The annual conference and exhibition of the IEEE Microwave Theory and Techniques Society (MTT-S) is the core conference of Microwave Week, which includes the Radio Frequency Integrated Circuit Symposium (RFIC) and the Automatic Radio Frequency Techniques Group (ARFTG). Essentially, everything in the RF spectrum through terahertz comes together under one roof — or, this year, on one huge website. The 2020 theme, "Connectivity Matters," highlighted presentations on 5G and 6G networks, aerospace and defense programs, autonomous vehicles, and the digital economy.
The first virtual edition of the event since it started in 1957, IMS2020 featured live streaming presentations August 4–6 plus on-demand viewing through September 30 of content from exhibitors' virtual exhibition booths to give attendees an extended opportunity to study content.
The biggest difference, as seen by this writer, between the virtual 2020 event and the traditional in-person 2019 symposium was the absence of many small exhibitors that offer passive RF components, lower frequency (but high volume) connectors, and signal and coax cable. Many larger firms also opted out, resulting in a final count of 194 exhibitors, a significant drop from the over 600 companies that exhibited in 2019.
An important benefit of the virtual event was its extended timeframe and 24/7 availability, which helped draw attendees from over 80 countries. This enabled viewers to revisit presentations and study specific subjects in greater depth. During the live virtual conference, exhibitors presented webpages that permitted attendees to submit specific requests and schedule virtual one-on-one meetings. Some exhibitors, like Smiths Interconnect, have even continued to offer viewers the ability to request a virtual meeting after the regular live streaming ended.
New Technology Presented in IMS2020 Workshops and Sessions 
Authors from over 30 countries, representing top engineering universities and major industry entities like the Fraunhofer Institute, Intel, Nokia Bell Labs, and Northrop Grumman, presented over 335 papers on almost every RF/microwave topic, from component design and testing to studies about wireless charging and data abstraction for biomedical and health monitoring sensors, 3D additive waveguide printing, and medical-in-the-body transmission, as well as discussions on beamforming and phased array antenna field patterns.
Two trends were evident:
A strong emphasis continues on 5G implementation, including processors, MIMO antennas, and fields.
The industry is beginning to prepare for 6G. Basic technology studies in the W band (75–110GHz, which overlaps the E band to 90+GHz), G band (110–300 GHz), and waveguide Y band (325–500 GHz) will presumably lead to future 6G activity. The W band is particularly attractive for long-range communications due to its current bandwidth availability and the fact that its frequencies have minimal atmospheric absorption.
Connector Companies Virtually Showcased Latest Products
In lieu of the usual in-person exhibition hall, many connector and cable companies created virtual booths with links to new product pages and the ability to video chat with sales teams.
Cinch Connectivity Solutions used its multilayered website to present much more than could have been shown in a fixed booth, encompassing its Johnson line of RF coaxial cables and adapters, including new 1.85mm and 2.4mm vertical launch connectors for 50GHz and 67GHz (pictured above), as well as its Stratos fiber optic, Trompeter, Semflex, and Midwest Microwave lines.
New 1.35mm connectors for performance to 90GHz were presented by several exhibitors, including Rosenberger North America, Eravant (formerly Sage Millimeter), and Teledyne Storm Microwave.
Rosenberger's RPC-1.35 Connectors (above) deliver high RF performance, especially in 60–90GHz (E-band) applications including 5G, industrial sensors, and millimeter-wave sensors for self-driving vehicles. These 1.3mm connectors combine a precise metric thread like that of 1.85mm connectors with an integrated, timesaving, push-pull capability to provide reliable coaxial interface connections while avoiding the undesirable unlocking of 1.00mm coaxial threaded connectors.
Amphenol SV Microwave presented its keyed SMA cable assemblies, which are available in four keying configurations and cabled to standard SMAs using 0.085Ø cable. The company's other new products include high-speed vertical launches, expanded offerings of multi-port coaxes as either separate or as cabled assemblies, and additional products for 20Gb/s applications, including 5G.
Hirose Electric showed unique board-to-board and cable-to-board interconnects, ranging from its E.FL Series 2GHz coax connectors, which offer the company's smallest PCB footprint at 9.2mm2 and are supplied on tape reels for automated assembly, to its 1.85mm AT Series connectors for 67GHz. Another Japanese company, WAKA Manufacturing, offered 1mm and 1.85mm mmWave connectors, including enhanced-performance 2.92mm variants for 45GHz. 
Cobham Advanced Electronic Solutions focused on military, high-performance commercial, and space applications, including solutions with RF, microwave, and millimeter-wave microelectronic technologies. This company's virtual booth recapped over 50 years of coax cable production, spanning general purpose, commercial, test, and aerospace cables for DC to 50GHz, including MIL-DTL-8149 and MIL-DTL-87104 types.
Hermetic Solutions Group presented hermetic multi-pin connectors and 50Ω feedthrough  terminal seals, which are used as I/O for RF housings and as accessories for field-replaceable coax connectors, with exceptional leak rates of less than 1×10-9cc/sec of helium at 1 atmosphere differential pressure vs. the more common hermetic leak rate of 1×10–7cc/sec.
Longtime IMS exhibitor Maury Microwave launched its newest family of cable assemblies, StabilityVNA (pictured left), at the virtual exhibition. These assemblies feature exceptional phase stability with flexure and a high crush-resistance rating. They are the only test-port cables with color-coding to identify operating frequency and connector compatibility. Focal products included calibration kits, test adapters (color-coded to indicate series), attenuators, and a variety of cables.
MegaPhase presented its 1mm DC to 110GHz connectors, adapters, and cables, in addition to multi-ports with ML-DTL-38999 connectors and ganged SMP3/SMP connectors.
Southwest Microwave launched its YouTube channel and presented new mmWave products, including end-launch connectors with standardized rear bases and thread-in mating portions in narrow-body and bulkhead feedthrough configurations for board thicknesses up to 0.300" (7.62mm). They also introduced vertical launches for microstrip and grounded coplanar waveguide applications and multi-port custom Micro-Ds that incorporate size 20 coaxes and support front- or rear-panel mounting.
W.L. Gore & Associates presented discrete cable, cable assemblies, and solutions for the challenges of 5G testing and microwave/RF test requirements, as well as a discussion about critical factors impacting the reliability of cable assemblies.
Anritsu's exhibition highlighted higher frequency trends, as demonstrated by test equipment including its VectorStar ME7838G broadband VNA for 70kHz to 220GHz, which uses 0.8mm connectors and waveguide extensions, and its ShockLine MS46131A 1-port VNA, which serves 43.5GHz using Extended-K 2.92mm connectors. Anritsu also showcased discrete components, including its 1mm W and 1.85mm V connectors, bias tees, adapters, and cables with metrology-grade quality and repeatability. The company also delivered presentations at the IMS2020 virtual event, including discussions about VNA architecture, test calibration, and wafer measurements.
Keysight Technologies co-sponsored the 5G Summit open discussion form and the Keysight University e-learning exhibit, which offered extensive tutorials about multiple levels of technology, including RF basics, 5G, IoT concepts, and test equipment function and use. Keysight's N5291A PNA (pictured below), specified for 900Hz to 120GHz, with extended typical performance to 125GHz and operational from 500Hz to 130GHz, uses 1mm connectors produced under controlled conditions to prevent moding below 130GHz.
Many exhibitors indicated that new products were based upon 5G applications that require higher frequencies. Assemblies with 0.047mm and smaller diameter cable were more evident than at past IMS events, along with ever-shrinking board-to-board and board I/O connectors. To support these products, exhibitors included several PCB suppliers, along with laminate providers Isola and Rogers Corp. Multi-line distributors that helped fill product gaps included Mouser Electronics, Pasternack Enterprises, Richardson Electronics, and Richardson RFPD, an Arrow Company.
A Very Different Microwave Week 
It took me almost three days to completely walk the 2019 IMS Week exhibition area and take notes for my recap report. This year, obviously, was very different, as I visited all of the virtual exhibits in one day and then returned to the website at my convenience throughout the weeks of the show. Efficient? Yes, but I missed the personal discussions about products that are under development that I typically enjoy with suppliers at the live show. Face-to-face meetings via Zoom or Microsoft Teams were enjoyable, but didn't replace being able to view displays of interconnect components and spot something creative to prompt inquiry. Overall, IMS2020 was a worthwhile event. However, I'm looking forward to seeing everybody in person at IMS2021 in Atlanta, Georgia. IMS2020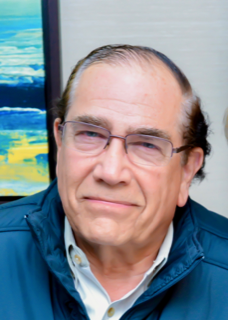 Latest posts by David Shaff
(see all)