Connector Industry Forecast Report
What's on the horizon for the connector industry? Bishop & Associates offers a new five-year forecast, while recognizing that the world is in a period of deep unknowns.
Between the pandemic and its continuing aftershocks on supply chains and labor, the war in Ukraine and its impact on energy and military spending, the continued build-out of 5G and expansion of high-speed infrastructure, and the relentless pace of innovation across all markets, the connector industry has proven its ability to roll with the unpredictable and meet the needs of a world that is hungry for technology. The connector industry entered 2022 with strong bookings and sales, following a year in which sales grew an astonishing 24.3%. The industry has maintained a positive outcome year-to-date in 2022, although as we end the year, slowdowns are evident.
Numbers for 2022 are coming into focus as we reach the end of the year. Bookings, although still very high, started to decline in April, dropping from double digit growth to a single-digit decline. Year-over-year bookings remained in negative territory through September, where they once again returned to low single-digit growth, only to experience a double-digit decline in October. On a year-to-date basis, bookings dropped from double-digit growth in 2021 to low and even negative single-digit growth in late 2022.
Billings also remained strong, with double digit year-over-year and year-to-date growth through March of 2022. In April, for the first time since December of 2020, billings dropped to single- digit growth, only to return to double-digit growth in June and then again in September. We anticipate billings to remain in the single-digit area through the balance of 2022. Sequentially billing also declined in April, decreasing 10.5%. April was also the first time in 20 consecutive months that bookings declined. Some feel this was the precursor to a shrinking backlog, but with backlog at 15.2 weeks year-to-date through October, it will take several months of declining bookings to shrink the backlog to more normalized ratios.
As we end 2022, Bishop & Associates anticipates sequential and year-over-year bookings and billings for the year to be low single-digit or even negative due to harder comparisons, but year-to-date figures will remain positive. With industry backlog still exceedingly high, Bishop is forecasting 2022 sales to grow by 7.5% to $83,821.7 million, with the greatest percentage increase occurring in North America, where sales will increase 13.6%, followed by ROW, where sales will increase 11.2%.
Bishop offers its forecast for 2023 and the five-year period of 2022-2027 in the new Connector Industry Forecast report. Forecasting is always difficult, especially during challenging times. Economic headwinds, political challenges, and uncertainties that impact the industry include the ongoing COVID-19 pandemic, which is currently impacting manufacturing output in China, where a new outbreak is closing factories; inflation and high gas prices; a semiconductor shortage that is predicted to last through the balance of 2022 and the beginning of 2023; a global supply chain backlog, with shipping containers gridlocked, a global shortage of truck and crane operators, and rising transportation; high petroleum prices; an ongoing labor shortage; and war and political tensions.
Over the next five years (2022-2027), Bishop & Associates is projecting the connector industry will achieve a CAGR of 5.8%. Bishop's new Forecast report examines the market trends and end-use equipment sectors that will impact connector use in the year ahead, with detailed breakdowns by market and geographic region to arrive at its forecast. However, if we've learned anything in the past five years, the next five will likely bring more surprises — and the industry is ready to weather the unknown.
Bishop & Associates' new 2022 Connector Industry Forecast update is an eight-chapter, in-depth and detailed forecast of the worldwide connector industry. In addition to the detailed forecasts for each region of the world (North America, Europe, Japan, China, Asia Pacific, and ROW), an industry overview is included which provides current market trends, currency fluctuation effects, and industry sales performance, as well as an outlook narrative. Order the report today.
No part of this article may be used without the permission of Bishop & Associates Inc. If you would like to receive additional news about the connector industry, register here. You may also contact us at [email protected] or by calling 630.443.2702.
Like this article? Check out our other Market Update and Industry Facts & Figures articles, our 2022 Article Archives, and our Markets Page, which features the latest articles in each of nine markets.
Subscribe to our weekly e-newsletters, follow us on LinkedIn, Twitter, and Facebook, and check out our eBook archives for more applicable, expert-informed connectivity content.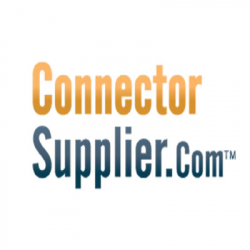 Latest posts by Connector Supplier
(see all)