February 2019 Connector Industry News
Summary coverage of upcoming industry events, as well as recent award, partnership, promotion, personnel, facility, distribution, standards, association, and certification news from across the connector industry.
February 2019 Connector Industry News
February 2019 Connector Industry News >

 Event News
TE Connectivity is hosting a new webinar series, TE Tech Talks, to help engineers develop solutions for integrating new technologies and solve even the toughest design and product challenges. Register now for today's conversation with a technical expert from Flume, an intelligent leak detection and real-time water usage sensor system, and the March 5 discussion with experts from Hanhaa, a global leader in IoT technology.
Samtec is showcasing a wide variety of custom interconnect solutions and Solution Block solutions at the Embedded World 2019 today through Thursday, February 28, in Nuremberg.
Arrow Electronics' Senior Vice President and Chief Financial Officer, Chris Stansbury, will present at the Raymond James 40th Annual Institutional Investors Conference in Orlando, Florida on March 4, 2019 at 4:00pm EST. The presentation will be available via live webcast and will remain available for two weeks following the presentation date.
Omnetics Connector Corporation is exhibiting at Future Solider Technology in London March 11–13 and at AUVSI Xponential in Chicago April 30 – May 2.
Siemon Interconnect Solutions is showcasing a variety of innovative infrastructure solutions for data centers, LANs, and intelligent buildings, including its portfolio of high-performance and high-density physical layer infrastructure solutions for hyperscale data centers, its line of Edge Networking solutions, and its many IoT solutions, at Data Center World Conference and Expo in Phoenix, Arizona, March 19–22. Exhibit highlights include its WheelHouse™ Advanced Data Center Solutions, SkinnyPatch™ 6A S/FTP Modular Patch Cords with a 28AWG stranded copper construction for improved airflow and cable management, LightStack® 8 Ultra High Density Fiber Enclosure, which provides the most efficient support of 8-fiber applications with 100% fiber utilization, its full line of PowerMax™ power distribution units (PDUs), which range from basic and metered PDUs for simple and cost-effective power distribution to intelligent PDUs with varying degrees of functionality, and its comprehensive line of high-performance, high-speed interconnect assemblies for direct attach point-to-point applications, including 100G QSFP28 direct-attach and active optical cables (DACs and AOCs). Siemon Data Center Experts will also be on-hand to provide attendees with information about the benefits of its V-Built™ Preconfigured Data Center Cabinets and its custom data center design services. Visit Siemon at booth #621.
HARTING
is showcasing new standards development efforts and smart product solutions for intelligent industrial infrastructure at HANNOVER MESSE 2019 in Germany, April 1–5. Exhibition highlights include the new HARTING T1 Industrial Series — the first IP20, standardized single-pair Ethernet (SPE) interface consisting of a connector and a PCB socket, which will support the continued expansion of Industry 4.0 technologies; the new RJ Industrial® MultiFeature Series, which offers quick and easy tool-free field assembly and reliable harsh-environment operation with a robust IP20 or IP65/67 metal housing and cable attachment and safe Cat 6a and PoE performance; the company's comprehensive line of circular metric M12 PushPull solutions for factory automation equipment, including a new miniature M12 PushPull interface for recessed sockets; the new Han® 1A — a compact, lightweight, and extremely robust modular rectangular connector designed to handle data, signals, and power with up to 12 contacts; a new metal housing for the Han B, EMC, and M Series that enables simplified assembly; and a new range of Han F+B connectors designed to enhance hygiene and safety in the food industry. Additional exhibit highlights include the company's Han Configurator for industrial connectors, complete with new functions and extensions, such as the optimized 3-D display of relevant configuration results, the microSNAP vehicle concept from Swiss automotive visionary Frank M. Rinderknecht, which enables the quick removal and replacement of the chassis, drive, and bodies/pods, and a corresponding, robot-operated fast-charging station. HARTING is also working alongside multiple competitors to drive the standardization of a comprehensive M12 push-pull market standard, which should result in IEC 61076-2-010 and IEC 61076-3-126 standards that provide comprehensive solutions for factory automation and ensure both the security of investments and second sources for users. Visit HARTING in hall 11 at stand C13.
Hirose is exhibiting at Automate 2019
in Chicago, April 8–11. Exhibit highlights include several of the company's user-friendly, space-saving designs for next-generation robot, machine vision, motion control, and data center applications, including its IX Series Ethernet Connectors for industrial equipment, EF2 Series ZERO SCREW™ Terminal Blocks, CX Series USB Type-C Connectors, FX23 Series and ER8 Series high-speed board-to-board connectors, and DF51 Series and DF60 Series wire-to-board connectors. Visit Hirose at booth #9147.
Molex showcased
the next evolution of its award-winning 10Gb/s Automotive Ethernet Network Platform, which is designed to support OEMs in the development and design of autonomous vehicles, at the fifth annual Automotive Ethernet Congress (AEC), which recently took place in Munich. The company offers a complete vehicle connectivity ecosystem that delivers seamless multi-zone integration across multiple hardware, software, and interconnect cabling systems, with both the flexibility to incorporate legacy automotive protocols and scalability for future upgrades. The latest enhancements to the Molex Automotive Ethernet Network Platform include state-of-the-art technologies that enable Advanced Driver Assistance Systems (ADAS) and Automated Driving (AD) connectivity, security and safety, infotainment, and high-speed networking capabilities, including fast and reliable data transmission, support for IP protocols, network traffic prioritization, and stringent security protocols.
February 2019 Connector Industry News > 

Award News
Smiths Interconnect
honored its top business partners in the Americas and EMEA for their performance in 2018. In the Americas, TTI Inc. was recognized with both the Best Distributor for Absolute Growth Award and the Best Distributor for Design-in Activity Award, and RFMW Ltd. was recognized with the Best Distributor for Relative Growth Award. TTI was also successful in the EMEA region, winning the Best Distributor for Absolute Growth Award for the second consecutive year. The Best Distributor for Design-in Activity Award in EMEA went to Milexia, an important partner for RF and microwave component sales in South Europe, and the Best Distributor for Relative Growth Award went to REI, an established partner for sales of high reliability connectors.
Fischer Connectors received two innovation awards for its groundbreaking LP360™ technology, the first product in the new Fischer Freedom™ Series, which launched in June 2018.
February 2019 Connector Industry News > 

Partnership, Promotion, & Personnel News
Avnet announced two significant leadership promotions. MaryAnn Miller, senior vice president, chief human resources officer and global marketing and communications, has been promoted to chief administrative officer. In her new role, Miller will work closely with Avnet's senior leaders to accelerate the progress of their multi-year strategic plan, including strengthening the alignment and value proposition of Avnet's unique solutions ecosystem and driving the performance of new high-margin business segments. Ken Arnold, vice president of human resources for the Americas, has been promoted to senior vice president and chief people officer. Arnold has been with Avnet for 21 years, has played a pivotal role in building a strong talent acquisition and management capability to ensure Avnet can achieve its growth and transformation objectives, and brings a breadth of human resources knowledge and operations experience to the role. Both Miller and Arnold now report to CEO Bill Amelio.
Fischer Connectors Group announced the promotion and appointment of Alain Lafourcade as president of its US subsidiary in charge of North American and Canadian operations, which are based in Alpharetta, Georgia. Lafourcade has been a driving force within Fischer Connectors for seven years, serving as CIO from the Group's world headquarters in Saint-Prex, Switzerland. His wealth of knowledge in technology and organizational change management will allow Fischer Connectors to continue its strong North American growth, with a focus on moving the company's portfolio from connectors to connectivity solutions and strengthening partnerships with customers and local institutions as they reimagine connectivity.
ERNI announced the discontinuation of its D-Sub product portfolioin mid-2018, as well as a new agreement with PROVERTHA that will allow the latter to continue the production and supply of all existing ERNI D-Sub products to support both current and future customer designs. As part of this agreement, PROVERTHA will also take over the corresponding machines and tools. Customers can order from PROVERTHA using the same ERNI article numbers as before, effective immediately.
Mouser Electronics is sponsoring the GEOX DRAGON Formula-E racing team in partnership with AVX, TTI, Inc., and Molex. The ABB FIA Formula-E Championship is the world's first and only racing series with all-electric vehicles and is a fusion of engineering, technology, sport, science, design, music, and entertainment — all firmly rooted in the three core values of energy, environment, and entertainment, and designed to help drive the change towards an all-electric future by accelerating global interest in electric vehicle technology. Sponsorship partner AVX announced that it supports the advancement of electric vehicle technology with innovative electronic component, interconnect, sensor, control, and antenna solutions designed to provide peak performance in powertrain, active body control, advanced driver assistance system, lighting, power conversion, and drive control systems.
Samtec
published a new video from DesignCon 2019 in which Scott McMorrow, CTO of the Signal Integrity Group at Samtec, walks viewers through a live demonstration showing how NovaRay® Cable assemblies offer extreme density while enabling 112Gb/s PAM4 performance. In combination with an ExaMAX® Backplane Cable assembly, the system retains the traditional backplane architecture, but with higher performance targets and lower PCB complexity.​​​​​
Sager Electronics announced the release of its new Electronic Component Lead-Time Monitor, which shares lead times for its interconnect, electromechanical, power, thermal, and passive products informed by data based on periodic reviews of supplier lead times by the Electronics Component Industry Association (ECIA) and Sager's product management team. The new tool also provides lead-time prognosis information.
LEONI has partnered with Hengtong Optic-Electric Co., Ltd.to meet the rising demand for the single-mode fibers required to enhance and expand telecommunications and data networks in the European market. Both companies have signed a framework investment agreement, which will be founded after approval by the relevant antitrust authorities, and intend to create additional jobs in Jena, Germany, through their cooperation.
LEMO USA announced Luscombe Engineering as its new sales representatives in the southern California and southern Nevada regions. Luscombe has been in the industry for 65 years and is known to provide first-class professionalism, quick-turnaround solutions, and the highest level of quality and customer satisfaction.
ODU announced a new strategic partnership with RED Digital Cinema, a leading manufacturer of professional digital cameras. RED DSMC2 cameras are available in a variety of sensor options, including high-end frame and data rates, and require a customizable connector solution that integrates seamlessly both visually and functionally with its multitude of camera add-ons.
Samtec
recently released a new Micro Rugged Web Experience that allows users to scroll through, roll over, and interact with its portfolio of micro rugged product solutions for high-cycle, high-speed, high-power, and harsh-environment applications, including its Tiger Eye™ contact system, Edge Rate® interconnects, and mPOWER™ ultra micro power connectors. Visitors can learn about the products' rugged features, the intense testing they have undergone — often even beyond industry standards, and can easily access engineering support and online tools, including its Solutionator®, which allows users to quickly build mated rugged connector sets, download models, and view print and catalog pages.
Schleuniger published a new case study about helping Total Quality Instrumentation, Inc., which manufactures a variety of products that support the automobile development and heavy trucking industries — including, but not limited to wiring harnesses and instrumentation solutions — move from manual to automated production processes beginning with its first equipment purchase in 2015. Since then, with the help of additional Schleuniger processing equipment, TQI has achieved a 40–50% decrease in their overall process time and improved repeatability, precision, and quality.
The TTI Family of Companies recently published a new white paper, "Caution: Speed Bumps Ahead," which looks back at 2018 and ahead at cyclical market weaknesses and geopolitical tensions that may dampen growth in 2019, as part of its Thought Leadership Series on Digital Transformation and Best Practices.
Mouser Electronics released the latest video in its Generation Robot Series. In it, host Grant Imahara and a panel of distinguished experts discuss how robotics will shape our future. Dominik Boesl from KUKA Robotics and Ayanna Howard and Magnus Egerstedt, both from Georgia Tech Institute of Robotics and Intelligent Machines, answer a series of thought-provoking questions, starting with "What is a robot?" and delving into AI, human and robot collaboration, fear, ethics, obstacles, and more.
Phoenix Contact
's latest blog posts address IEC 62443, intelligent LED lighting solutions, smart switching for motors, the benefits of building automation, and details about THE TOUR – UK Edition.
Bulgin launched a new website designed to improve user experience across all devices.
TE Connectivity published a new Small Home Appliance Solutions Guide.
Samtec is inviting design engineers to visit the Samtec Silicon Valley Design Center to see an array of its engaging product demonstrations live and in person. Onsite demos include the 112Gb/s Samtec Flyover™, Submersible Optical Transceiver, PCIe Over Optical FireFly, characterization kits, thermal and cable management solutions, its 12.8Tb OCP Wedge Switch, and high-speed cable products. In addition, for those unable to make it to Silicon Valley for the company's "seeing is believing" experience, Samtec Senior Architect, Jignesh Shah, walks viewers through a virtual tour of the onsite demos in a new video.
TE Connectivity
is teaming up with Yamaichi Electronics to produce and promote a new push-pull M12 circular metric connector design with an inner locking device that enables fast, secure push-pull connections with the same outer space as screw-type versions. Overmolded connectors with A-, B-, and D-coding are already available, and the portfolio — which is ideal for use in various industrial applications — will be soon be expanded with additional codings and field-assembly types. The two companies are also cooperating to campaign for the design to be included in a new IEC standard for M12 connectors with push-pull locking.
February 2019 Connector Industry News > 

Facility News 
AVX Corporation recently installed a 908kW solar energy parking canopy at its corporate headquarters in Fountain Inn, South Carolina. Consisting of 2,700 PV modules, the installation boasts a projected annual output of 1.3GWh of clean, green power, which is equivalent to the amount of power generated by more than one million pounds of burned coal. The new solar energy parking canopy will provide AVX with financial savings in terms of energy bills and will also serve to help offset its carbon emissions in support of actively expanding company-wide efforts to promote greater environmental sustainability, which also include conservation and recycling. In conjunction with the new solar canopy installation, the company is also installing multiple electric vehicle charging stations that will utilize solar power to recharge employees' vehicles.
Omnetics Connector Corporation moved its precision machining division to a larger new facility in Blaine, Minnesota, that increases the operating space from approximately 1,500 square feet to more than 12,000 square feet.
ODU established ODU Korea Inc. on January 1, with Kai Schneider, a mechanical engineer who is also knowledgeable about Korean culture, as Managing Director. ODU has a strong presence in Korea, especially in the e-mobility and military technology markets, and seeks to further expand sales in Korea, to find new sales channels, and to introduce ODU connector solutions into the Korean medical technology and robotics markets. 
February 2019 Connector Industry News > 

Distribution News
TTI, Inc. updated its Automotive and Transportation Brochure with new automotive and commercial vehicle solutions including Amphenol ICC's Minitek MicroSpace™ Crimp-to-Wire Connectors, TE Connectivity's DEUTSCH environmentally sealed connectors, and Molex's broad range of transportation solutions.
Avnet released second quarter fiscal 2019 financial results for the quarter ending December 29, 2018. Key highlights include that quarterly sales rose 11.7% year over year (13.1% in constant currency) to $5.05 billion, adjusted operating income rose 28% year over year to $178.8 million, and the company returned $197 million to shareholders with $175 million of share repurchases and dividends of $22 million.
Digi-Key Electronics is now stocking Stewart Connector's Quik RJ45™ Modular Plugs for Cat6 and Cat 5e cables, TE Connectivity's POD-LOK Pre-Insulated Receptacle Terminals for commercial and industrial equipment, Molex's MirrorMezz Connectors for datacom and telecom applications, Harwin's Gecko SL Series 1.25mm-pitch high-reliability connectors for broad application suitability, and Keystone Electronics' Spring-Loaded Cylindrical Battery Holders with PCB Connectors.
PEI-Genesis
is now stocking cup-to-cup connectors and KTK connectors from Rampart Products, a leading provider of injection-molded, high-pressure, and high-temperature electrical connectors.
Arrow Electronics reported fourth-quarter 2018 sales of $7.92 billion, an increase of 5% from sales of $7.54 billion in the fourth quarter of 2017. Additional highlights include Q4 global components sales of $5.26 billion, a 6% year over year (YOY) increase, with Americas components sales increasing 5% YOY, Europe components sales increasing 9% YOY, and Asia-Pacific components sales increasing 7% YOY.
Avnet
is now stocking SCHURTER product innovations focused on the safe supply of power and improved human/machine interfaces in medical, information and communications technology, and industrial equipment markets, including its DD14 Series compact, multifunction power entry module, in addition to integrated LED lighting solutions from TE Connectivity, including its BUCHANAN WireMate Two-Piece Poke-In Connectors and Flex Grip Connectors.
TTI, Inc. is now stocking TE Connectivity's SEACON Underwater Connectors, TE Connectivity's INSTALITE Molded Boots with Rayaten Shielding, Amphenol SV Microwave's LiteTouch Solderless PCB Connectors, and Molex's MXMag RJ45 Dual-Port Connectors.
Arrow Electronics is now stocking Molex's USB Type-C Shielded I/O Cable Assemblies, NIC Components' USB 3.1 Cable Assemblies, and Colibri's High-Speed SMT Connectors.
Master Electronics announced a new global distribution agreement with Samtec.
February 2019 Connector Industry News > 

Associations, Standards, and Certifications News
ERNI Electronics earned IATF Certification
at the end of 2018. The IATF 16949 certification, which was awarded to its factories in both Germany and Thailand, is granted on the basis of the certification guidelines issued by the International Automotive Task Force (IATF) and based on EN ISO 9001. It provides confirmation of the company's optimized internal processes and high product quality, supports its dedication to international standards compliance and improved customer service, and is an important prerequisite for Tier-1 suppliers and automotive OEMs, whom ERNI supports with innovative automotive interconnect solutions including its MaxiBridge, MiniBridge, and MicroBridge connectors. ERNI Electronics Thailand has been a part of the ERNI Group since 2013, leverages synergies between connector and cable production, and has tripled its original production capacity since 2015 while successfully maintaining a high quality level, as evidenced by this latest certification.
ITT Cannon's HPC CCS2 connector solution
for electric vehicles has successfully completed additional enhanced testing with VDE, which confirm continuous operation at 500A with a 4m cable length and ambient temperature of 50°C and with a 6m cable length and ambient temperature of 40°C.
IPC—Association Connecting Electronics Industries introduced the new IPC Education Foundation, a 501(c)(3) organization designed to help students and the emerging workforce acquire the knowledge and skills necessary to succeed in the electronics industry. The IPC Education Foundation will focus on strengthening and shaping the next generation of workers by preparing the talent pipeline, engaging the emerging workforce, improving the perception of the industry, and offering scholarships to deserving students, and is one of many investments IPC is making in electronics and training programs to help address the skills gap in manufacturing.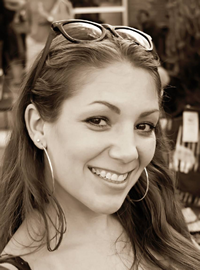 Latest posts by Christine Stieglitz
(see all)