Disposable and Limited-Use Medical Connector Products
This week's Product Roundup highlights single-use/disposable and limited-use medical connectors from leading suppliers.
Disposable and Limited-Use Medical Connectors
Fischer Connectors
' Fischer Core Series Disposable push-pull circular connectors are modular, lightweight, shock-resistant, cost-effective, and user-friendly, and deliver faultless high-reliability performance in disposable and limited-use medical applications ranging from catheters to surgical hand tools. The series features single- and two-piece shells with a quality tactile feel and color coding for easy identification, UL94 V-0 PBT insulators, a secure snap-lock design, sealing protection, and 6–19 stamped or machined brass or bronze contacts with gold-over-nickel plating, and is available in multiple configurations for broad application suitability. It enables the easy integration of embedded electronics, is compatible with EtO and gamma sterilization, and is rated for 10 mating cycles in operating temperatures extending from -20°C to +65°C. It is also intermateable with high-performance Fischer Core Series Brass panel receptacles and compliant with ISO 13485. The series offers both cable-mount plugs and pre-cabled turnkey solutions with integrated plugs and standard (1m, 2m, and 5m) or custom lengths of lengths of PVC medical cable to support fast and easy integration into medical electronics. Single-piece cable-mounted shells offer IP30 sealing protection, two-piece cable-mounted shells offer IP40 sealing protection, and pre-cabled turnkey solutions provide IP65 sealing protection. disposable and limited-use medical
Smiths Interconnect
's Eclipta™ – ECL Series connectors have an innovative, double-ended edge-card contact system especially designed to deliver the reliability, serviceability, and affordability demanded by critical, disposable medical applications, including electrophysiology, mapping, and ablation catheters, home healthcare devices, and value medical systems. Since PCBs are often part of the disposable portion of medical devices, the Eclipta's PCB also serves as the connector contact, which both eliminates the cost of the contact system on that side and further extends design flexibility by enabling the addition of embedded electronics, like EEPROMs, on either side of the board. The series also features a plug-and-play design that enables quick, effortless terminations and virtually eliminates potential contact damage, a unique connector shape and optional keying to ensure proper mating in fast-paced medical environments, a simple push-button active latch that provides audible mating confirmation and prevents inadvertent unmating, and fine-pitch, finger-proof contacts that contribute to both smaller footprints in medical equipment and the safety of patients and medical personnel. Eclipta connectors have plastic shells, are rated for temperatures extending from -40°C to +135°C and for up to 2,500 mating cycles to increase the mean time between failure (MTBF) on the reusable side, and tolerate standard sterilization protocols, including Autoclave, EtO, and Sterrad®. Additional benefits include scalability, high-density and custom designs, the ability to mass-terminate catheter wires directly to the PCB on both the disposable and reusable sides, and the ability to be reworked on the reusable side.
Materion
's high-performance iON connector materials offer engineered alternatives to electroplated contact surfaces in in safety- and cost-critical applications including disposable and limited-use medical connectors. Developed for use in harsh-environment applications, iON connector materials metallurgically clad contacts made of standard or custom composite alloys designed to deliver specific performance properties (such as enhanced resistance to extreme temperatures, vibration, and corrosion) directly into the connector material to reduce both the required amount and incurred cost of precious metal contact materials. Manufactured as inlay-clad stripes in copper spring alloys, iON connectors have fully dense structures with limited porosity, which achieves improved wear performance and contact integrity compared to electroplated contact surfaces and supports high-reliability performance in extreme environments. They also offer overall contact layer thicknesses down to 0.5µm, which allows them to function as drop-in replacements for electroplated gold and palladium contacts, and are available in three standard contact finishes. The first, iON – GR, is a composite alloy of silver and palladium with a noble-gold-enriched contact surface that offers low-cost replacements for connectors electroplated with hard gold, as well as improved stability in high-temperature and high-vibration applications. The second, iON – HW, has an ultra-hard wrought nickel/palladium base layer with a gold-enriched surface and offers maximum wear performance in high-vibration applications with sliding or make/break contacts. The third, iON – HT, is a stable silver/palladium/gold alloy that provides high hardness, nobility, and supreme temperature stability ideal for use in applications with operating temperatures as high as 350°C. Custom solutions are also available. disposable and limited-use medical
LEMO
's REDEL® Single-Patient-Use Connector Series offers specialized solutions for critical applications in the electrosurgical device market. These connectors minimize content to economically justify a single use while retaining the critical quality attributes of the reusable, sterilizable REDEL medical connectors they're designed to mate with, such as high-reliability gold-plated contacts for optimal performance. The REDEL 1P Single-Patient-Use Receptacle is the most popular and well-established solution in the line. It is compliant with the ANSI/AAMI HF18:2001 standard for electrosurgical devices, has a snap-in design that eliminates hardware costs and is easily integrated into the base of surgical hand tools, and is available with 4–14 gold-plated contacts and snap-on backshells in PSU or ABS plastic. It also offers reverse-gender keyway configurations in the 9-, 10-, and 14-pin versions, optional color-coding and keying to avoid improper mating, solder cup or PCB pin contacts, and extension cables compatible with steam autoclave sterilization, and is rated for 100 cycles in operating temperatures extending from -50°C to +150°C. The REDEL 1P Single-Patient-Use Plug mates with the 1P receptacle and is designed for users that prefer a simple two-piece design to an extension cable. It has a PSU shell, ABS backshell, and high-reliability machined contacts with gold plating, offers four keying options (G, A, B, or C), and is rated for a minimum of 15 cycles in operating temperatures extending from -30°C to +90°C. The REDEL 2P Single-Patient-Use Receptacle is compatible with the standard 2P Plugs and offers 26- and 34-pin configurations for electrosurgical catheters that need to have more than the 14 standard pins. It has reverse-gender male contacts in the receptacle and female contacts in the mating plug, is available in H and J keyways, and is rated for a minimum of 100 cycles in operating temperatures extending from -50°C to +150°C. disposable and limited-use medical
The Molex Plastic Circular (MPC) Interconnect System from Molex combines premium performance, ease of use, and proven cost-effective technology to provide reliable, affordable alternatives to typical medical circular connectors in applications including disposable sensors and catheters, dental, electrophysiology, imaging, and surgical equipment, patient monitoring devices, and telehealth systems. Part of the MediSpec™ Product Family, the MPC Interconnect System offers custom-off-the-shelf plugs, receptacles, pigtails, and cable assemblies that meet the stringent standards of medical device manufacturers. The system employs proven (and proven-economical) stamped-and-formed Molex contact technology that supports selective plating for further cost reductions and ensures a reliable electrical interface for a minimum of 10,000 mating cycles. Housings are available in two standard-diameter versions: the eight-contact D1 and the 17-contact D2, both of which employ the same low-cost, high-performance signal contacts, and can accommodate a wide range of bulk cable outer diameters for broad application suitability. Male plugs and panel-mount female receptacles designed for sterilization and reuse feature lightweight, medical-grade PPSU housings with simple push-pull mating engagement, a unique locking sleeve, and a minimum of 50N (D1) or 85N (D2) of unmating force, while single-use male plugs feature lightweight, medical-grade polycarbonate housings with a passive, non-locking latch that delivers both the lowest applied cost and a minimum of 10N (D1) or 15N (D2) of unmating force. The MPC Interconnect System also features factory-potted contact pin fields for both plugs and receptacles to provide a barrier against moisture ingress when unmated and prevent the ingress of flux into the contact zone during termination, as well as selective pin-count capabilities that enable flexible contact-usage without wasted pins. Fully custom (vs. custom-off-the-shelf) MPC cable assemblies are also available and are produced in an ISO-13485-certified facility. disposable and limited-use medical
ATL Technology
develops custom-engineered connectors and cable assemblies designed to deliver high-reliability performance in critical medical electronics and scale to mass production when the time is right, including disposable and limited-use medical connectors and cable assemblies. The company offers engineering, design, production, and manufacturing services including wire and tube extrusion, injection molding, SMT/PCBA, and chip-on-tip technology integration, as well as assembly, packaging, warehousing, storage, and distribution services, and leverages a keen understanding of medical market demands and logistics to guide customers through the collaborative, four-phase ATL Product Development Process: Engineering Verification, Design Verification, Production Validation, and Launch and achieve superior outcomes with strategic advantages. One particular area of expertise is developing uninterruptible interconnects that reliably provide critical digital and analog signals, data, power, and other media to medical devices. Services available to medical market OEMs include the engineering and production of cost-effective single-use interconnect assemblies for disposable applications, proprietary use-limiting and genuine article authentication technologies to protect the revenue stream of disposable devices, and materials expertise for component compatibility with all types of sterilization and sanitation systems. Medical product solutions include custom cable solutions that incorporate power, data, fiber optic, fluidic, and pneumatic capabilities into a single connector or cable assembly; compact, high-density IEC 60601 1MOPP, 2MOPP, and touch-proof-compliant standard and custom interconnects; high-flex, long-life cable assemblies that meet RoHS, WEEE, and Proposition 65 requirements; durable, autoclave-tolerant cable assemblies for multi-use devices; active and passive locking connectors compliant with IEC 60601 requirements for cardiac applications; miniaturized high-density connectors; connectors with integrated chip-on-tip CMOS camera and LED technology; and video/vision diagnostic catheters for applications including patient monitoring, electrophysiology, minimally invasive, neurovascular, and pain management technologies. disposable and limited-use medical
TE Connectivity
custom engineers single-use components, assemblies, and subassemblies for medical diagnostic and treatment devices using design for assembly, design for automation, and design for cost tools to overcome development challenges, vertically integrate the design, stamping, plating, molding, and assembly processes, and minimize production costs for both high- and low-volume orders. The company's disposable and limited-use medical connectors are designed for simplicity, reliability, and high performance. They are lightweight, ergonomic, and easy to use, can be made with integrated electronic control, identification, and communications capabilities, and are fully lab-tested to verify efficacy. TE's custom, single-use medical assemblies can employ standard and custom connectors with cost-effective, precision-stamped connector contacts; any variety of precision-formed stamped, screw-machined, or die-cast metal parts; AAMI-approved disposable medical blood pressure sensors with piezoresistive silicon MEMS technology and custom plastic housings, cables, or connectors; temperature sensors comprised of a thermistor soldered to twisted leads and potted in a plastic cap using Stycast epoxy resin; and solder, crimp, welded, and bonded wire or circuit terminations. Flexible manufacturing capabilities allow the company to handle low- to high-volume production requirements, as well as any level of product complexity, vertical and horizontal injection molding machines and liquid injection molding machines support the development of overmolds, insert molds, discrete parts, strain reliefs, and integrated components, and clean rooms provide pristine environments for more sensitive medical electronics less well suited for assembly on the factory floor. disposable and limited-use medical
Amphenol Alden
's Pulse-Lok® Medical Connectors are lightweight, ergonomic, and cost-effective and employ an intuitive, auto-coupling latch mechanism — the Pulse-Lok — which provides visual, audible, and tactile confirmation of proper engagement to assure secure connections, adds almost no additional force to the mating process, and assists in unmating by driving the connector halves apart when actuated. The series also offers a configurable line of plastic connectors (PL-700RG-N) designed for use in disposable and limited-use medical applications. Options include in-line plug and fixed-contact, single-use receptacle housings in one of seven colors: black (standard), gray (optional), blue, green, red, yellow, and white (special-order); 14 or 27 machined, gold-plated, size #22 or #26 contacts; PCB and solder cup terminations; one or two mating keys; and black or grey couplers.
Onanon
's disposable and limited-use connectors for medical applications including catheters, surgical hand tools, electrocardiograph (ECG) equipment, and dental instruments are designed and manufactured to meet ISO 13485 standards and have a rugged, lightweight, and semi-customizable design that allows customers to add electronic use-limiting or product identification functionality. The range is available with panel- and cable-mount housings, medical-grade polycarbonate insulators, multiple colors for easy identification and color-coding, unlimited keying options to ensure proper engagement, IP65–IP67 sealing protection, and with up to 400 gold-over-nickel-plated contacts. Termination options include solder, crimp, or the company's proprietary hot socket termination process. It is rated for 3A per contact, less than 8mΩ contact resistance, 1,000V between contacts, operating temperatures extending from -40°C to +125°C, and 5,000 mating cycles and can be made to withstand steam autoclave, gamma, and EtO sterilization processes. disposable and limited-use medical
Like this article? Check out our other 
Product Roundup
,
New Product News
, and
2019
articles, and visit our
Markets Page
for the latest articles in each of seven markets.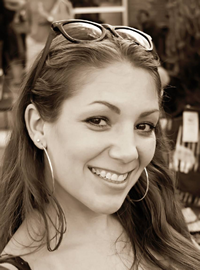 Latest posts by Christine Stieglitz
(see all)