Connector Companies Get Smarter, Faster With Acquisitions
Electronics companies are consolidating their expertise with acquisitions as new technologies become part of the connector ecosystem.
When is a connector company more than a connector company? When it is also a wire and cable company, a sensor company, an antenna company, a transceiver and transponder company, and even, sometimes, a software company. As increasingly complex and demanding applications increase their requirements on every component within a design, connectors must do more than unite systems or transfer information within a system. They must facilitate the development of new technologies. Some companies are finding it beneficial to bring more of that development in-house through acquisitions of complementary and connector adjacent businesses.
Since 1985, Bishop and Associates has recorded close to 600 mergers and acquisitions within the connector industry. In particular, the development of the Internet of Things (IoT) and autonomous systems are pushing a new wave of industry marriages, intensifying the relationship between sensors, antennas, fiber optics, and other hardware in 21st century applications across multiple markets.
Molex is one company that has been especially active in acquisitions, growing by more than 30 buys, the second-most active company in acquisitions. (Amphenol is the biggest, with 58 acquisitions.) At the end of 2018, Molex announced that it has acquired the Connected Vehicle Solutions division of Laird Limited, which will give it new capabilities in antenna systems, smart device integration, and vehicle connectivity systems.
"Molex is going through a transformation. Instead of being a connector company, we are becoming an interconnect solutions company, and acquisitions are one of the ways we are accessing expertise," said Mike Gardner, director, advanced technology market development, transportation & industrial at Molex. He says that new technologies tend to arise as standalone electronics with unique functionality, and as the capabilities become critical to other systems, it is helpful to bring them in-house so complementary connector technology can be developed with greater insights on both sides of the connection.
Acquisitions enable connector industry leaders to increase collaboration to address new or challenging business opportunities while beefing up their internal engineering support resources. In an era of decreasing R&D, acquisitions give companies a jump-start on new technologies they didn't develop, but now must accommodate or improve upon. Molex recently completed the acquisition of two industry leaders in FPGA accelerators. Samtec continues to expand their Microelectronics Group to augment their 3D packaging and wireless connectivity capabilities. In 2018, Amphenol acquired All Sensor Corporation, a company that specializes in pressure sensors and pressure transceivers, and SSI Controls Technologies, a company that specializes in sensors for automotive and industrial environments.
"SSI's product offerings are uniquely complementary to our existing offerings and represent a significant long-term growth opportunity driven by the expansion of electronics across a broad set of applications in the automotive and industrial markets," said R. Adam Norwitt, Amphenol's president and CEO.
Many of the most significant tech trends and disruptions depend on sensors, so we expect to see greater collaboration between connector and sensor companies, extending to more acquisitions, although close collaborations between connector companies and their engineering customers can also yield fruitful results. In the past five years, more than 15 sensor companies have been acquired by connector companies. At the end of every sensor is a connector, but the connection goes further than this. Many emerging technologies involve autonomous functions.
New medical devices are integrating sensors to measure patients' vitals and transfer that information to clinicians or to other equipment, which can adjust medication or alert caregivers. Sensors can improve safety in warehouse operations, evaluate the functionality of equipment, and control inventory levels. In the automotive realm, sensors are paramount to nearly every function in autonomous systems, transferring information from radar and LiDAR systems, safety controls, fuel systems, and interfacing with external networks in a connected infrastructure environment. The advent of the autonomous vehicle and the number of components that are going to be required to bring this to fruition has inspired connector and cable assembly manufacturers to invest in heavy-duty connectors and automotive connectors, as well as the many sensors that will be needed.
Other acquisitions have occurred among individual product and cable types. Thanks to the IoT and the Industrial Internet of Things (IIoT), great investments have been made in the area of fiber optic technology. This includes fiber optic connectors, fiber optic cable, and the ability to manufacture and install fiber optic cable assemblies. Also not to be forgotten are the hundreds and hundreds of active optical cables, transceivers, and transponders that will be required to support the speed and bandwidth necessary for this technology to operate correctly.
When connector companies can access and observe the development of critical new technology, they can coordinate connector innovations to streamline functionality, develop customized solutions, and address size, weight, and power (SWaP) concerns, not to mention offer engineers a one-stop solution for multiple hardware needs. But it's much more than a mere marketing move. Connectors companies — and ultimately connectors themselves — are becoming smarter, by necessity.
For more information on mergers and acquisitions in the connector, cable, and cable assembly markets, see Bishop & Associates newest research report, History of M & A in the Connector Industry (Shrinking Footprints: Connector Industry Consolidation 1954-2018).
Interested in a specific market? Click a market below for current articles and news.
Automotive, Consumer, Industrial, Medical, Mil/Aero, Datacom/Telecom, and Transportation
Strong Connector Sales in 2018 and a Possible Forecast for 2019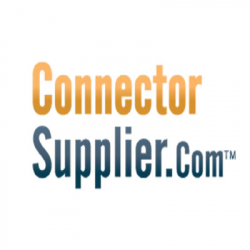 Latest posts by Connector Supplier
(see all)