Blind-Mating Connector Products
This week's Product Roundup highlights blind-mating connector products from leading suppliers. Solutions address applications in the industrial, military/aerospace, datacom/telecom, medical, and transportation markets, amongst others.
Blind-Mating Connector Products
Kensington Electronics, Inc.
stocks Smiths Interconnect's L Series High-Density Modular Connectors, which allow users to quickly and easily build custom cable-to-panel and rack-and-panel solutions that satisfy their exact application requirements with off-the-shelf components including various frame lengths and styles — ranging from basic frames with two side rails and two end caps to complex versions with half-turn, quick-disconnect jackscrews, metal backshells, plastic hoods, strain relief, and cable clamps — various module lengths and styles capable of supporting custom combinations with a single connector frame, and various fixed and snap-in signal, power, and coaxial contacts. The series also employs Hypertac® hyperboloid contacts, which exhibit low insertion and extraction forces in even high-density configurations, as well as excellent immunity to shock and vibration, and deliver high-reliability performance for up to 100,000 mating cycles. Additional features include minimal contact resistance, efficient power consumption, high current ratings up to 200A per contact, outstanding design flexibility, low cost of ownership, a float-mounting option that enables blind mating, and optional compliance with EN45545 standards. The series is ideal for use in harsh-environment defense, industrial, medical, and rail applications with demanding ruggedization and durability requirements, including heavy equipment and machinery, factory automation and test and measurement equipment, rolling stock, and other rail infrastructure.
JAE
's DW Series high-current connectors are ideal for use in electric power units, power conditioners, semiconductor manufacturing equipment, and battery storage systems, like the lithium ion batteries used for power supply and storage in green energy applications including solar power generation systems. The UL-approved series has signal contacts designed to check the condition of battery cells and identify variations in electrical accumulation, which can reduce manufacturing work time, and is available in four variations (DW1, DW2, DW3, and DW4): three rack-and-panel configurations with two power contacts and 20 or 24 signal contacts and a single-pin board-to-cable configuration especially designed for small-scale storage applications. The series also facilitates blind mating with gold-plated copper alloy float contacts (DW2 and DW3), floating spacers (DW2), and a floating housing. DW Series connectors are rated for 600V (power) and 100V (signal) and are available with current ratings ranging from 100–500A (power) and 2A (signal). Operating temperatures extend from -40°C to +115°C, depending on the variation, and each is rated for 100-cycle durability, save for the DW1 variation, which is rated for 20-cycle durability.
Amphenol ICC
's Minitek® Pwr 3.0 Blind Mate Interface (BMI) Connector System is rated for up to 5A per contact and has polarized, scoop-proof housings to prevent mismating and protect terminals and headers from damage during angled mating, as well as a self-alignment mechanism with ±2.54mm of gatherability to support blind-mated wire-to-board connections in the power circuitry of telecom, datacom, consumer, industrial, medical, and military electronics. It also features UL94 V-0 liquid crystal polymer (LCP) housings, fully isolated high-retention-force terminals, and a positive locking mechanism to ensure safe, secure connections and has low insertion force requirements to support ease of use. It is available in vertical, through-hole configurations with two rows, 8, 12, or 14 circuits, and optional glow-wire compliance per IEC 60335-1, and is both RoHS compliant and lead-free compatible. Ideal applications include 1U rack boxes, generic telecom boxes, WiMax boxes, interface converters, customer premises equipment, hard disk drives, rack-mounted servers, blade servers, orthogonal servers, desktop computers, motherboards, air conditioners, microwave ovens, refrigerators, hospital beds, defibrillators, patient monitors, ultrasound equipment, radar, and chemical detection systems.
Infinity Family High-Power Connectors
from Positronic provide rugged, mixed-density interconnect solutions with excellent power density and outstanding blind-mating capabilities, are ideal for use in telecom, datacom, and computing applications, and are available in three subseries: the 45mm Mini-Mini Infinity (MMIP), the 78mm Mini Infinity (MIP), and the 98mm Infinity (IP) Series. All Infinity Family connectors feature solid machined power contacts that provide efficient current distribution in multi-voltage centralized power applications and can be paralleled together for single-voltage distributed power applications. They also all support AC or DC inputs and hot plugging, have recessed female contacts for enhanced safety, offer sequential contact mating options, and are recognized by UL and CSA. Each of the three series features blue, single-piece polyester insulators with UL94 V-0 flammability ratings and keyway polarization to prevent mismating, fixed or removable copper alloy contacts plated with gold flash or a minimum of 30μin or 50μin of gold, metal clip or press-in contact retention mechanisms with 44–67N contact retention force, and wire or PCB terminations, and is rated for 5GΩ insulator resistance, 2,000Vrms proof voltage, 600V working voltage, and operating temperatures extending from -55°C to +125°C. MMIP and IP Series solutions are rated for up to 40A per contact, while the MIP Series is rated for up to 60A per contact. MMIP Series solutions also allow for up to 4.19mm of misalignment during blind mating, while the MIP and IP Series allow for 7.62mm. All three series are available in panel-mount configurations and variants capable of RoHS 5/6 or 6/6 compliance, but the IP Series is also available in a free-cable-mount configuration and with an optional locking mechanism, and is rated for 500 mating cycles versus the MMIP and MIP Series' 250-cycle durability rating.
Amphenol SV Microwave
's SMPM Female to SMPM Female Cable Assemblies for 0.047 Cable are — like the rest of the company's portfolio of high-performance SMPM connectors — designed to improve upon the application density and operating frequency range of SMP connectors. These assemblies provide high-quality RF performance from DC to 65GHz, feature RFfortless® push-on and snap-on blind-mating mating mechanisms designed to accommodate both radial and axial misalignment (±0.010") and support quick and easy installation, enable very dense packaging, and withstand environmental extremes including corrosion, shock (100g), vibration (20g), thermal shock, altitudes up to 70,000', and operating temperatures extending from -65°C to +165°C per MIL-STD-202. They have an overall length (OAL) of 12", are available in smooth bore variants with 500-cycle durability and full detent variants with 100-cycle durability, and are rated for 50Ω impedance, typical VSWR of 1.10:1 to 26.5GHz and 1.3:1 to 50GHz, 0.07√f insertion loss, greater than or equal to -80dB shielding effectiveness, and 325Vrms dielectric withstanding voltage. Ideal applications include next-generation phase arrays, routers, high-speed semiconductor test, broadband, instrumentation, and other high-speed (10–40Gb/s) applications in the military, aerospace, datacom, and telecom industries.
PEI-Genesis
stocks Powerpole® Pak Blindmate Connectors from Anderson Power Products, which organize wires to reduce the risk of wire breakage, correct for up to 0.45" (11.43mm) of misalignment to support blind-mating, deliver up to 45A, and have a positive latching mechanism and integral strain relief to ensure secure connections and withstand severe shock and vibration. These wire-to-board solutions feature UL94 V-0 polycarbonate housings, tin- or silver-plated base metal copper contacts, and stainless steel springs, are available in a wide range of wiring and contact sizes to support customized application requirements, and are ideal for applications including communications systems and uninterruptible power supplies. They are rated for 10–45A, 600V operation, 2,200VAC dielectric withstanding voltage, 20–10AWG contact barrel wire sizes with maximum wire insulation diameters of 0.137–0.175" (3.48–4.45mm), 25–35lbf contact retention force, 525–2,200μΩ average contact resistance, and operating temperatures extending from -20°C to 105°C.
LEMO
's T Series Low-Voltage Multipole Connectors for rugged outdoor applications have a small-diameter housing with a user-friendly push-pull self-latching system, four mechanical keying options to ensure proper mating, full 360° EMC shielding, and an inner sleeve and seals that provide IP68 protection against the penetration of liquids and solids. The series is available in five shell sizes with 2–32 multipole contacts and solder, crimp, or print contacts, is designed for cable diameters spanning 1–10.5mm and operating temperatures extending from -55°C to +200°C, and is compatible with existing B Series sockets. It is also available with brass shells plated with standard matte chrome or black-chrome finish — the latter of which is ideal for use in defense systems including aircraft communications systems, land vehicles, night vision equipment, simulation systems, and soldier-worn devices — or with plastic shells, and is also ideal for use in automated test equipment and other ruggedized electronics equipment.
Cinch Connectivity Solutions
' Johnson line of SMP Coax Connectors have a microminiature slide-on or snap-on interconnect system that compensates for axial and radial misalignment issues, supports blind mating, enables high-density packaging, delivers superior performance up to 40GHz in even extreme shock and vibration environments, exhibits 50Ω impedance, and is compatible with all SMP and GPO® Connectors. Standard SMP Coax Connectors are available with straight and right-angle body styles made of gold-plated beryllium copper or Kovar or passivated stainless steel; receptacle, PCB, or M17-151 0.047" semi-rigid cable or RG405 cable terminations styles; gold-plated contacts; catcher's mitt, full detent, limited detent, and smooth bore interfaces; and feedthrough, field-replaceable two-hole flange-mount, and two-hole flange-mount without contact mounting styles. SMP Ganged Four-Port Coax Connectors are available with straight body styles made of beryllium copper or stainless steel; vertical PCB surface-mount, right-angle PCB surface-mount, and M17-151 0.047" semi-rigid cable-mount configurations; and full detent, limited detent, and smooth bore interfaces.
Newark, An Avnet Company
, stocks Amphenol LTW's X-Lok Connectors, which feature a push-lock mechanism for quick, easy, and secure connections even in blind-mating conditions, audible and tactile confirmation of proper mating, and a twist-release design that prevents accidental disconnection and the disruption of data or power transmission. Designed for use in harsh-environment applications, including LED lighting, renewable energy systems, broadband wireless equipment, marine electronics, data acquisition systems, agricultural equipment, IP and CCTV cameras, and security systems, the series provides IP68 waterproof and UL94 V-0 flammability protection, ruggedly withstands shock, vibration, and flexure, delivers 1,000-cycle durability, and is fully subject to UL2238. The receptacles and overmolded cable assemblies are available in Power Group and Data Group categories that both feature glass-filled nylon (Nylon GF) housings in B, C, and D shell sizes, gold-plated copper alloy contacts, and silicone gaskets and O-rings, and are rated for 5 – 20A, 300VAC/DC operation, 1,600VAC dielectric withstanding voltage, ≤10mΩ contact resistance, and ≥100MΩ insulation resistance at 500VDC. The Power Group offers 2–5 contacts and is rated for operating temperatures extending from -20°C to +105°C, while the Data Group offers 2–18 contacts and is rated for operating temperatures extending from -20°C to +80°C.
Advanced Interconnections
' B2B® SMT Connectors with solder ball terminals allow users to reliably define stack heights between two PCBs and are designed for robust handling in long-life applications including telecom switches, servers, processors, medical equipment, and military, aerospace, and defense systems. The series has a heavy-duty, shrouded design that provides positive polarization to aid in blind mating applications, screw-machined terminals with multi-finger contacts for enhanced reliability over a minimum of 500 mating cycles, and a high I/O density with 400+ beryllium copper (BeCu) signal, ground, and power contacts per square inch on a 1.27mm pitch, a compact insulator, and low stack heights to conserve valuable PCB space. The series can handle 3A per pin, allowing more contacts to be assigned to data and signal transfer than power and ground, and has a guide box design that facilitates the alignment of male pins into female receptacles and protects them from damage during board mating. RoHS compliant models with Sn/Ag/Cu solder ball terminals are available, as are custom configurations.
Smiths Interconnect
's Custom Spring Probe Interposers leverage the company's broad portfolio of proven, low-profile, high-density spring probe technology and state-of-the-art modeling and simulation tools to achieve high-performance, application-specific solutions capable of safely handling substantial amounts of power (up to 30A per contact in free air), reducing manufacturing costs, and providing space savings in confined areas. Custom interposer solutions are available with solder- and compression-mount terminations and integrated alignment, latching, and sealing features, and can be made to withstand intense shock and vibration, extreme temperatures, and environmental contaminants for 20,000 to 300,000 cycles. They also offer easy insertion and removal, a high compliance ratio (1:3 travel to length), blind mating, mixed signals and functionality within a single connector, high-frequency performance, and low, stable resistance. Ideal applications span the alternative energy, commercial aviation, defense, EV/HEV, industrial, medical, rail, space, and test and measurement markets, and include ground- and air-based radar, satellites, missiles, and fixed-wing and rotary aircraft.
TE Connectivity
's NanoRF modules and contacts double the density of today's VITA 67 RF modules for rugged VPX embedded computing applications. The new high-frequency, nanominiature, multi-position modules have extremely small, high-density RF contacts that are optimized for signal integrity and designed to save valuable board space and a floating insert with guide features on the backplane side to pre-align contacts prior to engagement and ensure reliable mating and consistent RF performance. The new NanoRF modules are available in half-size versions capable of supporting up to 12 RF contacts and full-size versions capable of supporting 18 or more and contacts, and also offer customized contact counts and positions for enhanced versatility. Their blind-mateable, float-mounted backplane contacts support frequencies up to 70Ghz, as well as both module-to-module and box-to-box architectures, and are rated for up to 500 mating cycles. Additionally, although they're designed for 0.047" coax cable, multiple cable types are available to fit various application needs. They have been tested to VITA 72's high vibration standards and are ready for VPX open architecture under VITA 67.3 with a roadmap for expansion into other high-density packages.
Mill-Max Mfg. Corp.
's 868 Series spring-loaded and target connectors feature durable solder-cup terminations that accommodate wire and cable attachment, along with flanged insulators and fastening options for broad application suitability. The solder cup connectors are available on a 4mm pitch, have uniformly aligned solder-cup pins that facilitate the efficient soldering of wire sizes up to 16AWG, and are ideal for mounting into product housings for docking stations, cable terminations, heavy-duty quick connects, and panel mount equipment. The connectors also have heavy-duty spring pins with 1.27mm-diameter plungers that resist bending and binding during the application of side loads and a gold-plated stainless-steel spring that delivers reliable operation to one million cycles and is less prone to stress relaxation when operating at higher temperatures over time than competing solutions (260°C max. for one hour or 180°C max. for 24 hours). Each spring pin is rated for 9A at a 10°C temperature rise with a contact resistance of less than 20mΩ and provides up to 2.29 mm of stroke. Mating target connectors are offered with the choice of either a flat or concave face on the mating side of the pins. Available in 2–6 positions, the series also features high-temperature molded Nylon 46 insulators compatible with RoHS soldering processes, integrated mounting tabs for secure attachment to product housings or PCBs, and gold-plated, precision-machined brass components that provide high conductivity, corrosion resistance, and durability.
Fischer Connectors' award-winning LP360™
— the first connector solution in the Fischer Freedom™ Series — is a rugged, low-profile connector with 360° mating freedom that delivers breakthrough plug-and-use connectivity and helps reduce soldiers' and first responders' cognitive, weight, and reliability burdens. Designed to facilitate integration, maximize usability, and optimize cable management in the defense, security, medical, industrial, and civil engineering industries, the LP360 has a compact, low-profile design that enables easy, effortless, and intuitive integration with wearables, panel-mounted cable assemblies, and other portable devices, including tactical vests, cameras, radio systems, sensors, lights, GPSs, tablets, night-vision goggles, exoskeletons, switches, hubs, and batteries. The rugged connector series also enables easy plug and receptacle cleaning to help ensure 10,000-cycle durability in even harsh-environment conditions and features three cutting-edge technology innovations: the absence of a key code for 360° mating freedom, a blind-mating, non-magnetic ball-locking mechanism with sealing and variable pre-defined force, and seven membrane-sealed, concentric ring power and signal contacts compatible with both USB 2.0 and Ethernet protocols and rated to IP68 for up to 24 hours of protection at depths up to 20m.
BTC Electronics
offers Cinch Connectivity Solutions' c-enx™ Series EN 4644 modular rectangular connectors, which offer a wide range of solutions based on two insert sizes and various shells and contacts and are approved to the EN 4644 European Standard. The series is available with Cinch EBOSA™ Expanded Beam Technology, which expands and collimates the optical beam up to 2,000 times the original beam size, making airborne dirt nearly benign to beam continuity and integrity, and has patented active alignment technology that supports blind mating and ensures ultra-high-precision connections with standard LC ferrules, which achieve excellent insertion loss and reflectance performance. The series is slim, modular, and expandable, and is available with aluminum, stainless steel, or composite shells that can accommodate a range of keyed inserts and high-density signal, power, coax, data bus, fiber optic, and high-frequency BMA contacts. Optional ground blocks are available to meet FAA HIRF requirements, pin and socket inserts can be installed in plug or receptacle shells, common panel cut-outs simplify connector installation, inserts can be easily installed in and removed from shells, and vibration-resistant self-locking threads provide enhanced robustness
Like this article? Check out our other Product Roundup, New Product News, and 2019 articles, and visit our Markets Page for the latest articles in each of seven markets.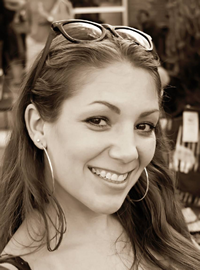 Latest posts by Christine Stieglitz
(see all)