April 2019 Connector Industry News
Summary coverage of upcoming industry events, as well as recent award, partnership, promotion, personnel, facility, distribution, standards, association, and certification news from across the connector industry.
April 2019 Connector Industry News
April 2019 Connector Industry News > Event News
LEONI is showcasing its robotic cable management, turnkey machine vision systems, automation systems training and automation support services at Automate 2019 in Chicago, Illinois, April 8–11. Exhibit highlights include an interactive, vision-guided assembly demonstration; the newest cable management solutions for both collaborative and lightweight industrial applications, including the LEONI B-Flex and the LEONI B-Flex P3 cable solutions for picking, packing, and palletizing applications; cable and cable systems for motion-controlled drive mechanisms, including the FieldLink® product line for every type of industrial communication application; and the new CC-Link IE Field cables, which are certified by the CC-Link Partner Association (CLPA) for use in industrial environments and meet the requirements for 1GbE performance. Visit Leoni at booth #7507.  
TE Connectivity is showcasing interconnect products designed for oceanographic applications and research institutes at Ocean Business, April 9–11 in Southampton, UK. Exhibit highlights include SEACON 55 Dry-Mate Connector Series, SEACON OPTI-CON Optical Hybrid Dry-Mate Connectors, SEACON Micro WET-CON Wet-Pluggable Connectors, Rochester wire and cable products, and DEUTSCH products, and several onsite R&D and manufacturing specialists capable of helping researchers satisfy unique application-specific electronics demands. Visit TE at booth #N6.  
Schleuniger, Inc.
is showcasing its comprehensive line of wire processing equipment at the 2019 Del Mar Electronics and Manufacturing Show in San Diego, California, May 1–2. Onsite demonstrations will include the Mercury-4 laser wire stripping machine, which offers an array of powerful and flexible processing capabilities, strips wires and cables ranging in size from 0.0010–16 mm2 (50–6AWG), and guarantees high-quality, nick-free stripping; the EcoStrip 9380 cut and strip machine, which combines the most complete set of features at an economical price point with Schleuniger's industry-renowned precision to make it easier and more affordable than ever to process a wide range of entry-level applications; and selections from its popular line of benchtop stripping machines, including its newest coaxial cable stripping machine, the CoaxStrip 6380, and the UniStrip 2300. Visit Schleuniger at booth #644.
Arrow Electronics, Digi-Key Electronics, and Mouser Electronics are sponsoring and exhibiting at the 2019 Del Mar Electronics and Manufacturing Show, which will take place May 1–2 in San Diego, California, along with many of our other Preferred Suppliers, including AirBorn, Amphenol ICC, Amphenol Industrial Products Group, Amphenol Pcd, Arrow Electronics, AVX, Bulgin, Digi-Key Electronics, Hirose, I-PEX Connectors, ITT Cannon, JAE, LEMO, Metz Connect, Mill-Max, Mouser Electronics, Phoenix Contact, PRECI-DIP, QA Technology, Sager Electronics, Schleuniger, Smiths Interconnect, TE Connectivity, TT Electronics, and TTI, Inc.
Amphenol SV Microwave
is showcasing its comprehensive portfolio of RF and microwave connectors, adapters, components, and cable assemblies for the military, satellite, aerospace, commercial, and telecom markets at Satellite 2019 in Washington, D.C., May 5–6. Visit SV Microwave at booth #1936. Other leading suppliers exhibiting at the event include AirBorn (booth #537), Smiths Interconnect (booth #201), and TTI, Inc. (#2042).  
Interstate Connecting Components (ICC), a division of Heilind Mil-Aero, is exhibiting at Sea-Air-Space 2019 in National Harbor, Maryland, May 6–8. The event is organized by the Navy League and is the largest maritime exposition in the United States. ICC's exhibition will include a diverse range of cutting-edge military and aerospace products, including naval connectors and accessories from leading interconnect manufacturers including Amphenol Aerospace, Amphenol Canada Aerospace, Amphenol Pcd, TE Connectivity, and Glenair. Visit ICC at booth #119, along with other leading suppliers, including Omnetics Connector Corporation (#1251) and Samtec (#1450).
Several leading connector suppliers are also exhibiting at the 50th annual Offshore Technology Conference in Houston, Texas, May 6–9, including Heilind Electronics (booth #5317), Materion Corporation (#2508), Omnetics Connector Corporation (#5512), PEI-Genesis (#1339), Phoenix Contact (#4121), TE Connectivity (#630), and Weidmuller (#1922).
TE Connectivity is hosting a new webinar series, TE Tech Talks, to help engineers develop solutions for integrating new technologies and solve even the toughest design and product challenges. Register now for the May 7 conversation with a technical expert from Flume, an intelligent leak detection and real-time water usage sensor system, the May 21 discussion with experts from Hanhaa, a global leader in IoT technology, and the June 4 webinar with commonSENSE Monitoring Solutions.
Schleuniger, Inc.
is exhibiting and presenting at the 2019 Electrical Wire Processing Technology Expo in Milwaukee, Wisconsin, May 8–9. Exhibit highlights include hands-on demonstrations of its innovative wire and cable stripping, cutting, sealing, crimping, and marking equipment, a sneak peek at its new, soon-to-be-released high-voltage cable processing solution, and an introduction to its S.University eLearning platform for the wire processing industry. Featured demonstrations include the CoaxCenter 6000, which is the first and currently only fully automatic machine for processing micro-coaxial cables; its latest-generation benchtop coaxial cable stripping machines, the CoaxStrip 6380, CoaxStrip 6480, and CoaxStrip 6580, which deliver an average 20% increase in production output; and several laser wire stripping machines that offer radial and axial incision capabilities and guarantee nick-free stripping, including the Mercury-4. Schleuniger is also offering two onsite wire processing training courses: "Wire Marketing Methods" and "Crimp Quality," which are free to attend, but require advance registration. In addition, Schleuniger Senior Product Manager, Rob Boyd, is presenting an educational seminar, "Overall Equipment Effectiveness in the Context of Digitization as a Success Factor for Companies," on Wednesday, May 8, at 12:30pm in room 201 A and B. Visit Schleuniger at booth #2133.  
Heilind Electronics
is also exhibiting at the 2019 Electrical Wire Processing Technology Expo in Milwaukee, Wisconsin, May 8–9, and is showcasing an array of products from leading manufacturers including 3M, Alpha Wire, Bel Magnetic Solutions, Brady, HARTING, HellermannTyton, Hirose, JST, Molex, Panduit, TE Connectivity, and WAGO. Visit Heilind at booth #1853.
Other leading suppliers exhibiting at the 2019 Electrical Wire Processing Technology Expo in Milwaukee, Wisconsin, May 8–9, include Molex (#1857), Phoenix Contact (#1723), Power & Signal Group (#1817), Samtec (#1128), TE Connectivity (#2021), TTI, Inc. (#1351), Weidmuller (#2056), and Würth Elektronik (#1623). 
TE Connectivity showcased its interconnect solutions for in-flight entertainment systems, high-speed networks, and cabin systems at the Aircraft Interiors Expo, which took place April 2–4 in Hamburg, Germany. Exhibit highlights included its compact, lightweight DEUTSCH 369 Series connectors, fiber optic solutions, MiniMRP avionics packaging, DEUTSCH DMC-M Series connectors, and high-speed cables.
SPACE
SPACE
April 2019 Connector Industry News > Award News
ODU
announced that its ODU-MAC® Blue-Line modular attachable connector received an Elektronik 2019 Product of the Year Award in the electromechanics category based on reader input. The individual plug-in connection system of the ODU-MAC Blue-Line supports simple handling during both assembly and operation. It offers special coding to ensure the correct insertion of the modules in the frame, employs unique ODU spindle technology that allows users to open and close the housings easily and ergonomically, and allows users to change the contacts from the connector side to further support simple assembly and disassembly. It also offers modules for the transmission of signals, power, high current, high voltage, coax, data, light waves, and media including air and fluids, and allows them to be combined within a single compact connector body capable of accommodating up 740 contacts and delivering at least 10,000 mating cycles. ODU-MAC Blue-Line connectors are ideal for use in medical, test and measurement, and industrial technology.
Molex was named a Derwent Top 100 Global Innovator 2018–19 by Clarivate Analytics. The annual report identifies and celebrates the world's most innovative organizations for successfully developing valuable patented inventions with strong commercialization potential based on originality, market reach, and opportunities for spin-off products. The Derwent Top 100 Global Innovators 2018–19 are from three continents and 12 countries/regions. Japan and the U.S. account for 72% of the organizations on the list and Russia is represented for the first time this year.  
TE Connectivity has earned the highest ranking on the Corporate Equality Index (CEI), a national benchmarking survey and report on lesbian, gay, bisexual, transgender, and queer (LGBTQ) workplace equality administered by the Human Rights Campaign Foundation (HRC), for the third consecutive year, as well as the designation as a Best Place to Work for LGBTQ Equality. The CEI evaluates LGBTQ-related policies and practices including non-discrimination workplace protections, domestic partner benefits, transgender-inclusive healthcare benefits, competency programs, and public engagement with the LGBTQ community.
TTI, Inc. announced the winners of its 2018 Supplier Excellence Awards and will host an awards ceremony at the TTI Supplier Executive Breakfast meeting during the EDS Leadership Summit in Las Vegas, Nevada, Wednesday, May 8, 2019. TTI's Supplier Excellence Program focuses on quality measurements including on-time delivery, receiving quality, customer-reported quality, administrative quality, operations, and business systems, in addition to performance measurements such as sales and management support. TTI will honor Bourns, KEMET, KOA, Littelfuse, Nichicon, TDK, and Vishay with the Platinum Award, which honors recipients for five or more consecutive years of Supplier Excellence Award recognition and is the highest possible recognition. The Diamond Award for the highest overall point achievement will be presented to KOA Speer Electronics for the ninth year in a row, acknowledging their distinguished performance in the Americas for 2018. The Best Quality Award for the supplier scoring highest in each of the quality categories will be presented to Yageo. The Gold Award will be presented to AVX and Yageo, and Molex will be honored as a repeat winner. TTI will also present its eighth annual Global Operations Excellence Award, which recognizes the supplier who earns a Supplier Excellence Award in all three TTI regions (Americas, EMEA, and Asia) and scores the highest total points globally, to Bourns, Inc., which is now a four-time winner.
April 2019 Connector Industry News > Partnership, Promotion, & Personnel News 
TE Connectivity and HARTING are cooperating to set Single-Pair Ethernet (SPE) as the de facto infrastructure to enable the Industrial Internet of Things (IIoT). The two companies are collaborating to drive solutions that define the infrastructure for SPE and are inviting other companies to partner up to drive SPE as the infrastructure solution for the fast growing IIoT market as well. SPE allows for a single, open, and scalable Ethernet-based network within the automation system, significantly reduces complexity and costs, and enables further innovation. There are several SPE standards in IEEE 802.3 that cover Ethernet technology for LANs and WANs. The latest, 802.3cg 10Base-T1, for distances up to 1km, will be released in 2019.
Avnet is now accepting cryptocurrency for products and services via BitPay, the largest global blockchain payment provider. Bitcoin transactions are on the rise, with at least 250,000 on-ledger bitcoin transactions per day in 2019 according to Blockchain.com, so the new payment option allows Avnet to provide developers with even more flexibility as they take their products to market. Avnet has already closed several multi-million-dollar cryptocurrency transactions since beginning to accept the new currency and is working with Bitcoin.com to develop a new hardware wallet that will further enable cryptocurrency storage and provide the highest level of security for transactions.
ECIA announced Dale Ford as its new chief analyst
. Ford is a well-respected industry analyst with more than 25 years' experience in the electronics, semiconductor, and electronics components industries and demonstrated expertise in areas including technology trends, competitive analysis, forecasting, and supply and demand research. Ford was one of the founders of iSuppli market research, where he led the electronics and semiconductor research divisions as senior vice president until its acquisition by IHS, and has also worked for IHS and Dataquest/Gartner Group. He has extensive experience in producing award-winning market research that delivers enhanced visibility on the products, technologies, and players shaping the electronics value chain.
PEI-Genesis and ITT Cannon are strengthening their cooperation in the Asia-Pacific region, which will further support the expansion of PEI-Genesis' Zhuhai factory, whose unique assembly and distribution business model is attracting international attention. ITT Cannon authorized PEI-Genesis to assemble two product lines — the CA Bayonet Series and KPT/KPSE Series — at its Zhuhai plant to further improve its response time in the Asia market. These products originated from military standards VG95234 and MIL-DTL-2648 Series 1 and offer a robust, highly customizable interconnect solutions with nearly 100,000 configurations. Both also feature quick mating, environmental sealing, and a wide range of crimp or solder contact options for signal or current, and deliver high reliability performance ideal for use in a wide range of harsh-environment applications, including heavy industrial equipment.
Arrow Electronics
announced the launch of ArrowPlus powered by Freelancer.com, a new on-demand engineering platform that will transform the way products are designed, manufactured, and delivered to market by allowing both Fortune 500 companies and innovative technology creators to design and build hardware products through access to over half a million skilled electronic and electrical engineers. The new platform is designed to solve sophisticated technology problems spanning consumer electronics, transportation, healthcare, industrial, Internet of Things (IoT), telecommunications, biomedical, cloud security, firmware, hardware, and connected products in every industry and will catalyze a step change in research and development, cutting times from years to months through access to a global network of highly diverse technical skills and reducing cost to market. Businesses that need technology help from concept to scale can leverage ArrowPlus powered by Freelancer to find highly qualified experts, utilize Arrow technology concierge services that ensure project success, and go to market faster and more cost effectively.   
Sager Electronics welcomed a new Regional Sales Director for the Midwest. Anthony McLagan brings more than 20 years of distribution sales and management experience to Sager and will lead the company's sales strategy in the Midwest territory. Prior to joining Sager, McLagan held multiple sales positions at Arrow Electronics, where he most recently served as General Sales Manager of the Advantage Division.
LEONI announced that Karl Gadesmann resigned his mandate as Chief Financial Officer. Gadesmann held the role since October 1, 2016, and was additionally responsible for the Corporate Information Management, Corporate Information Security, Corporate Internal Audit, Corporate Risk and Insurance, and Corporate Taxes departments. The search for a replacement has already begun and, in the short term, his responsibilities will be taken over by the CEO Aldo Kamper. The Supervisory Board and Board of Directors thank Karl Gadesmann for his work. 
I-PEX Connectors has been selected by Mellanox Technologies as a provider of low-profile cable assembly connectors for its high-speed network ConnectX-6 adapters and BlueField controllers portfolio, which offer dual-socket solutions with two separate PCIe x16 motherboard slots and use CABLINE CA-II Plus Micro-Coaxial Cable Connectors and Cable Assemblies to route the extra PCIe lanes from the second slot  to the main card. The CABLINE CA-II Plus delivers high-speed performance, has a minimal impact on airflow, and is easy to install. It has a 0.4mm pitch, expanded ground contacts for easier routing, and full EMI shielding around the terminations and board connector, and is available in several sizes.

Phoenix Contact published two new catalogs: "Highlights 2019," which introduces readers to some of the creative solutions they provide for smart-world applications, including interconnect products, control software, and services, and "New Products 2019," which provides information about the latest connection and automation technology for efficient, cost-effective industrial systems. Digital downloads are readily available and print copies are avialable upon request.
TE Connectivity launched a new Connectivity Solutions Hub populated with an array of informative solutions guides designed to help engineers go from inspiration to innovation. Topics include high-speed connectivity, infotainment, ruggedness and reliability, power and signal, building safety and security, home appliances and devices, portable handheld devices, lighting, industrial control and automation, wireless communication, data communications, and trucks, busses, and off-road vehicles.  
Samtec's latest blogs address rugged interconnects for industrial applications, using nanosecond event detection to identify the effects of mechanical shock and random vibration, new 3D modeling capabilities available on the company's website, new mPOWER™connectors and FMC/FMC+ products, and its trusted Edge Rate® contact system.
ODU released a new video about its ODU SPRINGTAC® Flatsockets, which offer low, stable resistance values and provide long-lasting alternatives to traditional flat plug-in contacts in sensitive test and measurement technology and test equipment that require high current-carrying capabilities.
Phoenix Contact's most recent blogs address connection technologies for smart networks, electric vehicle charging, and safety monitoring using I/O link diagnostics.
TTI Inc. recently published new Defense, Aerospace, and Space and e-Mobility Product Guides and updated its Value-Added Assembly and Connector Solutions and Automotive and Transportation brochures. 
Rosenberger acquired harness maker Holocher & Bauer of Ötisheim, Germany, and has fully integrated the company into the Rosenberger group under the new name Rosenberger Automotive Cabling GmbH (RAC). RAC, managed by Robert Holocher, will extend Rosenberger's competence profile and increase the harness making capacities in its Hungarian plant, especially for the HFM® and H-MTD® Series automotive connector and cable assemblies. Additional assembly capacity expansions and investments in production automation systems are planned for the future.
CDM Electronics
promoted Robert Grzib to Marketing Manager. Grzib will draw on his market and product knowledge to define, develop, and implement strategies for corporate branding, advertising, and customer outreach. He will also plan and organize marketing communications functions across all channels to promote CDM's premier product lines, value added capabilities, and engineered cable assembly solutions, and will champion the company's lead generation efforts, working closely with the sales and business development teams. Grzib joined CDM in 2012 as a product manager.
Amphenol Socapex published a new brochure for its HDAS Connector range, which exceeds MIL-DTL-55302 requirements and offers a cost-effective alternative to hyperboloid contact technology that has been well proven in civil and military aircraft programs.  
Jacarem published an article on D-Sub backshell considerations.  
HUBER+SUHNER published a new On-Board Optical Broadband Networks whitepaper, updates about its data center projects in China, and its annual report for 2018. 
SPACE
April 2019 Connector Industry News > Distribution News 
PEI-Genesis is the first authorized distributor
to be certified as a value-added connector assembly service provider for Positronic and can now assemble nearly 90,000 potential configurations of Positronic D-Sub connectors at its AS9100- and ISO9001-certified facility in South Bend, Indiana—many of which can be assembled, tested, packaged, and shipped within 48 hours.  
TTI, Inc. is now stocking Amphenol ICC's shielded and USCAR-2-certified HSD Connectors for applications including automotive, multimedia, GPS, and cameras, and has also added Molex Easy-On FFC/FPC Connectors to its line card in a broad range of pitch options to meet a wide variety of space and usage needs for applications in all markets. In addition, TTI recently announced a partnership with TE Connectivity to bring the iconic DEUTSCH brand of connector systems to the industrial market.
Digi-Key Electronics added several new connector products to its line card, including AVX Corporation's simple and reliable 9286 Series poke-home connectors for a wide range of commercial and industrial applications; HARTING's Han-Eco® B Series Connector, which is available in indoor and outdoor versions well suited for industrial, energy, and transportation applications; Phoenix Contact's compact and cost-effective PTCM Connectors with crimp connections for lighting, security, and industrial control applications; Amphenol Sine Systems' DuraMate™ AHDM Series sealed circular connectors for off-road applications; and Alpha Wire's flexible M12 cordsets, which are designed to deliver five million flex cycles in industrial and food and beverage applications.
Heilind Electronics
is now stocking Amphenol Sine Systems' ecomate Aquarius waterproof connectors for extreme-environment applications including marine, power and energy, building automation and control, instrumentation, and other outdoor, wet, and submerged electronics. Modeled after MIL-DTL-26482 connectors, the durable ecomate Aquarius Series provides IP68/69K waterproof protection in mated conditions, as well as UV protection, corrosion resistance, and a UL94-V0 flammability rating. The series features a lightweight and cost-effective thermoplastic shell especially designed to resist high-impact forces, a one-third-turn bayonet coupling system for quick, reliable mating, mixed and signal contact configurations, and color-coded rings for easy identification.
Mouser Electronics is excited to offer winning combinations from Renesas Electronics and IDT, a Renesas Company, following successful completion of formers' acquisition of the latter on March 29, 2019. Renesas and IDT offer complementary product portfolios that come together to create a wide range of comprehensive solutions for fast-growing industrial and data infrastructure applications. IDT's industry-leading radio frequency (RF) products, high-performance timing, memory interface, real-time interconnect, optical interconnect, and power and sensor solutions combined with Renesas' microcontrollers, system-on-chips (SoCs), and power management ICs, present myriad solutions for customers.
PEI-Genesis is now stocking Sure-Seal® IP67 Single-Pole Connectors for high-power, harsh-environment applications and Amphenol's MIL-T-81714 Series Terminal Junction Modules, which provide lightweight, high-density, environmentally sealed solutions in high-temperature applications.
Arrow Electronics is now offering free one-day shipping with no minimum, no exclusions, and no limits.
April 2019 Connector Industry News > Associations, Standards, and Certifications News
HARTING supports the standardization initiative DIN SPEC 92222, which aims to develop a uniform standard for cross-cloud communication and currently consists of 31 companies, associations, and research organizations including Bosch, IBM, Fujitsu, Kuka, Microsoft, VDMA, Bitkom, and the Fraunhofer Institutes. "The new standard intends to safeguard the interoperability and communication between the participating IT subsystems as well as physical devices. The standard is aimed particulary at operators and manufacturers of machines and plants who offer and use cloud-based services and systems as well as at providers of remote services," said Christoph Legat, a software professional at Expleo Group, which partnered with HARTING on the development of a live demonstration of exemplary cloud connectivity at HANNOVER MESSE in Germany last week.
Molex joined the Networking for Autonomous Vehicles (NAV) Alliance to collaborate with other industry leaders in the development and adoption of next-generation multi-gig Ethernet automotive networking. Founded by Aquantia, Bosch, Continental, NVIDIA, and the Volkswagen Group of America, the NAV Alliance is dedicated to defining procedures and specifications to ensure the interoperability, security, and reliability of the network architecture for autonomous vehicles. The alliance also provides a platform for the automotive industry to create innovative in-vehicle network infrastructure solutions for autonomous vehicles and facilitate wide deployment of networking technologies and products. Mike Gardner, director of advanced technology market development at Molex, said that the company is looking forward to working with "industry peers who share our commitment to shaping the future of driving." Molex developed an award-winning platform to provide automotive OEMs with a complete connectivity ecosystem that delivers seamless multi-zone vehicle integration across multiple hardware and software systems, with the flexibility to incorporate legacy automotive protocols and scalability for future upgrades, and can quickly and cost-effectively qualify, design, and implement end-to-end automotive Ethernet platforms operating at best-in-class data speeds and utilizing sophisticated multi-layered security approaches with powerful encryption, certification technology, and enhanced hypervisor capabilities.
ECIA welcomed 14 new members this quarter. New members include 10 component manufacturers: Semitech Electronics Inc., Indium Corporation, Nexperia USA Inc., Bel Fuse Inc., Stewart Connector, TRP Connector, Bel Power Solutions, Bel Magnetics, Signal Transformer, and Cinch Connectivity Solutions; two manufacturers' representative firms: Dy-Tronix, Inc. and Omega Sales; and two distributors: A.E. Petche and Powertech Controls.
The Electronics Representatives Association's (ERA's) board of directors elected new national officers for the 2019–2021 term at its meeting on February 27, 2019.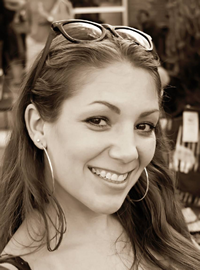 Latest posts by Christine Stieglitz
(see all)