Advanced Interconnections Announces ITAR Registration
Advanced Interconnections Announces ITAR Registration
Advanced Interconnections Corp. has completed the International Traffic in Arms Regulations (ITAR) registration process with the US Department of State, Directorate of Defense Trade Controls (DDTC). ITAR registration is required for any US company to manufacture controlled defense articles and is a precondition to apply for an export license or exemption.
Although Advanced Interconnections' products are not identified as controlled items on the US Munitions List (USML), ITAR registration was pursued at the request of Advanced's military OEM customers to support their current and future applications. Should a customer request a specially designed connector that meets the criteria of a controlled item on the USML, Advanced is properly registered and able to seek an export license or other approval, if required. Additionally, meeting the responsibilities associated with ITAR registration provides added assurance to military OEMs that Advanced can securely handle any controlled technology transferred to the supplier during the development of a customized interconnect solution.
The International Traffic in Arms Regulations were established to prevent unauthorized export or transfer of controlled defense articles and services to non-US entities. As a component supplier to the defense industry for over 30 years, Advanced is experienced in protecting customers' sensitive technology and has a Technology Export Control Plan (T/ECP) in place. With the addition of ITAR registration to the Advanced Tool Box, the company can now support specially designed connector applications that may require a higher level of export control under the International Traffic in Arms Regulations (ITAR) and the Arms Export Control Act (AECA).
Visit Advanced Interconnections online.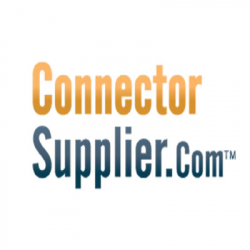 Latest posts by Connector Supplier
(see all)