Wire-to-Board Connector Products
This week's product roundup highlights wire-to-board connector solutions from leading suppliers.
Wire-to-Board Connector Products
Molex's new 2mm-pitch EdgeLock Wire-to-Edge-Card Signal System offers space savings and positive latch locking for secure, solderless mating to PCB edge cards, which reduces assembly time, eliminates the need for a mating header assembly, lowering overall assembly cost, and enables easy release if rework is required. The system also has a polarization rib on the connector housing to prevent mismating and a dual cantilever crimp terminal design with embossed contact points for greater normal force than standard crimp terminals for long-term electrical reliability. It supports a maximum of 3A, is made of low-halogen, PA46 resin material, which is ideal for use in high-temperature environments, and is ideal for use in a range of consumer, industrial, and lighting applications.
AirBorn's rugged M-Series Micro-D board-mount and cable connectors provide high-reliability interconnect solutions designed for use in aviation, defense, space, telecom, and geophysical market applications. The series has a 1.27mm pitch, is qualified to MIL-DTL-83513, and offers extensive customization options, including metal and plastic housings with 1–4 rows, 1–180 contacts, straight and right-angle orientations, three genders: male, female, and single-unit plug and receptacle, and seven termination types: plated through-hole for rigid and flexible PCBs, surface-mount, crimped wire, stranded wire, pigtail, and solder cup. Compatible wire gauges range from 30–24AWG, and additional options include fully shielded cables, multi-connector cable assemblies, and other customized configurations upon request.
Nicomatic's new EMM Micro connectors have a 1.27mm pitch and a rugged, lightweight construction that's 20% smaller than standard Micro-D connectors and 40% smaller than the CMM Micro connectors they're based on. Designed to meet the performance requirements of MIL 83513, these miniature, modular connectors provide both board-to-board and 30–24AWG wire-to-board connections in harsh-environment applications in the civil avionics, defense, security, energy, medical, space, telecom/datacom, and transportation markets. The series offers 4–60 reversed signal contacts for enhanced protection of male pins, integrated 90° back protection, interchangeable hardware for male and female connectors, and locking and guiding mechanisms, and can be supplied as cabled assemblies or crimped onsite.
Phoenix Contact's miniature, latching PTSM Series connectors have a 2.5mm pitch, a 5mm height profile, push-in spring case connection technology that enables quick, convenient wire termination, and a secure latching mechanism that, when combined with other PTSM Series connectors, easily achieves highly reliable wire-to-board, board-to-board, wire-to-wire, and through-board connections without any tools. Ideal for use in LED lighting, camera, step motor, medical PCB, and other space-critical applications, the series is rated for 5A and 150V, available in 2–8 positions, and compatible with 26–20AWG wire.
I-PEX Connectors' CABLINE®-CA-II micro-coaxial wire-to-board connector has a 0.4mm pitch, a 1mm (±0.1mm) mated height, 360° EMI shielding, a multipoint ground design, and a physical locking cover that prevents accidental unmating. Designed for high-data-rate applications, including Thunderbolt™ 3, USB 3.0/3.1, PCIe 3.0/4.0, SAS 3.0, HDMI 2.0, MIPI, and eDP HBR 2/3, it delivers up to 20Gb/s per lane, mounts in the same PCB layout as the CABLINE-CA receptacle, and accepts a maximum of 38AWG for 90Ω differential impedance, a maximum of 40AWG for 100Ω differential impedance, and 34AWG discrete wires for power delivery.
ERNI's compact and configurable Small Multiple Connector (SMC) Series includes IDC female and direct-attach wire-to-board versions. Designed for fully automated assembly, these robust, cost-effective ribbon connectors combine a low-profile design with high contact density to meet the needs of limited-space applications. Available with 12–80 gold-plated contacts, vertical and right-angle plugs, and receptacles and proven-reliable thumb latches for wire-to-board applications, the series is resistant to shock and vibration and high-temp compatible.
Amphenol ICC's Minitek® Pwr 4.2 High-Current Connector (HCC) is designed for high-current, power-dense, wire-to-board and wire-to-wire applications in the communications, data, consumer, medical, and military markets. Available in dual-row configurations with 2–24 circuits and single-row configurations with 3–5 circuits, the connectors are rated for up to 13.5A per contact and 20–16AWG. They have fully isolated, post-plated terminals to prevent electrical and corrosive damage, patented, fully polarized right-angle housing receptacles optimized for cable routing within 1U or 2U rack equipment, a positive locking mechanism to ensure secure mating retention, and interchangeable hand crimping and terminal extraction tools. They are also RoHS compliant, lead-free, and made using UL94 V-0 flammability rated nylon materials, and are available in a glow-wire variant compliant with IEC 60335-1 for use in household appliances.
Hirose's ix Industrial Series connectors combine a small, robust design with high-speed data transmission capabilities and recently added a new IDC plug assembly that decreases customer installation time by up to 50% due to the reduction in wire stripping, twisting, and soldering, and a new B-key version that meets the needs of rugged, non-Ethernet applications that require high-speed performance in a compact design. Designed to facilitate significant size reductions in smart manufacturing equipment — including industrial machine vision modules, factory automation controllers, industrial robotics, programmable logic controllers, security systems, servo amps, servers, and robotics — the series reduces installation space by up to 75% compared to RJ45 solutions and up to 28% compared to competing snap-in I/O connectors, features optimized EMI/ESD shielding for safe and secure data transmission up to 10Gb/s over Cat 5E and Cat 6A cabling, and is compliant with IEC PAS 61076-3-124. Currently available in an upright, right-angle version with maximum dimension of 22.9mm x 8.4mm x 14.3mm, the receptacles can be mounted in parallel with a pitch distance of only 10mm, which is particularly beneficial when multiple connectors are positioned on a single PCB side-by-side. The series is rated for 1.5A per pin, 30VAC, operating temperatures spanning -40°C to +80°C, and more than 5,000 mating cycles, and supports THR soldering as a substitute to manual soldering, which contributes to high PCB retention force.
TE Connectivity's MTA wire-to-board and wire-to-wire connector systems employ insulation displacement contact (IDC) technology to mass terminate wires, which reduces the labor required for cable and harness assembly and achieves the lowest applied cost. Ideal for use in applications including garage door openers, gas pumps, household appliances, vending machines, and fitness equipment, the systems offer feedthrough capability for daisy-chain applications, can terminate a wide range of conductor sizes (28–18AWG), and can even terminate ribbon cable if combined with the appropriate receptacle assembly and strain relief cover. They also feature color-coded housings and tin and gold plating options. Wire-to-wire housings have an audible latch, and header assemblies for board-mount applications are available in vertical and right-angle through-hole and surface-mount configurations. MTA 100 connectors have single-row contacts on 2.54mm centers with 2–28 positions and 2–14 shrouded headers, terminate 28–22AWG discrete wire or notched ribbon cable, and are rated for 5A and 250V. MTA 156 connectors have single-row contacts on 3.96mm centers with 2–24 positions, terminate 26–18AWG, and are rated for 7A and 600V.
Kensington Electronics offers Spliceband wire connections and DBiT direct-to-board connections from Autosplice. Designed to provide reliable, cost-effective, and production-efficient connections in telecom, industrial, consumer, automotive, medical, and lighting market applications, these proven technologies enable faster connections with lower applied assembly costs than hand soldering and resistance welding. These connections are also gas-tight, oxide- and contamination-free, and compliant with industry standards including UL486C, MIL-STD-202, IEC 60352-2, IPC/WHMA-A-620, and RoHS. Spliceband connections are available in brass, tin-plated brass, copper nickel, nickel-plated steel, stainless steel, and Iconel® materials designed to withstand maximum temperatures ranging from 120°C to 600°C, are compatible with solid and stranded wire types, and are ideal for applications with high vibration and susceptibility to pull forces, fatigue, and other usability factors, including heat sinking, wetting, and flux restrictions. DBiT connections are ideal for low-profile wire-to-board, wire-to-component, component-to-flex-circuit, and flex-circuit-to-board applications.
NorComp's 170 Series Crimp & Poke D-Sub Connectors are a low-cost commercial version of the popular military standard. Features include nickel or tin shells with indents for grounding and additional retention, UL94 V-0 glass-filled thermoplastic insulators with 10 or more pounds of contact retention force, and five standard-density layouts: 9-, 15-, 25-, 37-, and 50-pin. The RoHS-compliant series also allows for the easy loading of only the positions required, and its 5A crimp and snap-in contacts are sold separately.
BTC Electronics offers Glenair's Series 171 AlphaLink® SL spring-loaded connectors, which have an ultralow-profile, high-density design that delivers up to 50% footprint savings compared to conventional 2mm-pitch solutions and reliably withstand avionics-level shock and vibration. These precision-machined, solderless, board-level connectors deliver high-reliability, low-resistance performance and are available with 4–40 modular, gold-plated copper alloy contacts on 0.050" centers in double-row arrangements that deliver a minimum of 1,000 mating cycles and are rated for 2A continuous and 3A peak. The series is available with solder cup, wire pigtail, and EMI-shielded PC-tail terminations, a wide range of insert arrangements, aluminum alloy shells with electroless nickel or gold plating, high-temperature thermoplastic insulators suitable for surface-mount processes, and stainless steel mounting hardware for robust, vibration-resistant attachment to PCBs with a thickness of 0.062" or greater. Operating temperatures for the series span -65°C to +150°C.
Avnet stocks TE Connectivity's Micro-MaTch connector family, which has a unique tin-plated spring contact system that separates its two basic functions, contact force generation and wire termination, to absorb movements between male and female contacts and help prevent fretting corrosion, the traditional failure mode in tin-plated connectors. Ideal for use in applications including industrial controls, pumps, drivers, control units, navigation systems, base stations, set-top boxes, audio equipment, and dashboard systems, the compact, 1.27mm contact system has fully plated contacts with a guaranteed minimum contact force of 2N and, with the exception of side-entry female board connector variants, is protected by polyester housings. It also offers a full range of tooling options. Wire connectors are supplied on tape and reel for semi-automated mass termination of 28AWG ribbon cable.
Newark element14 offers the Micro-Lock™ 1.25mm-pitch SMT wire-to-board connector system from Molex, which offers the smallest overall size and highest current-carrying capacity of any positive locking system with similar current-carrying capabilities. Designed for applications that require space savings and mating variation, the series is rated for 1.5A and is available in straight and right-angle single- and dual-row configurations. Single-row variants are available with 2–16 circuits and dual-row variants are available with 16–40 circuits. The series also offers an outer thumb-latch design with two locking points for security and ease of use and a mating design that protects the pins and terminals while providing low insertion force, and utilizes low-halogen materials for both the connector and wire harness. Standard variants are offered in a natural color, but custom colors are available to support specific mating and application requirements.
AVX's STRIPT™ 9177-500 Series single IDC contacts quickly, easily, reliably, and cost-effectively deliver UL-certified, impregnable, cold-welded and gas-tight wire-to-board connections for large gauge, discrete, solid or stranded, high-current or high-voltage 12–18AWG wire in harsh industrial, transportation, outdoor, and alternative energy applications. Built to withstand extreme temperatures, shock, and vibration, each of the series' insulator-less phosphor bronze IDC contacts features a redundant contact system for enhanced wire retention and current-carrying capabilities, provides resilient, fatigue-resistant performance, and is dimensionally matched to compatible AWG sizes for enhanced reliability. The series is also compatible with potting and overmolding encapsulation processes, and is rated for 15A, 600V, operating temperatures extending from -40°C to +125°C, and three termination-cycle durability.
Interested in a specific market? Click a market below for current articles and news.
Automotive, Consumer, Industrial, Medical, Mil/Aero, Datacom/Telecom, and Transportation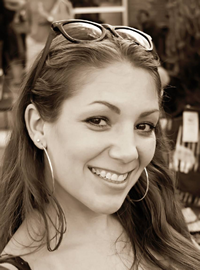 Latest posts by Christine Stieglitz
(see all)