As TTI's New COO, Mike Morton Emphasizes Specialization
We talked to Morton about his experience with TTI, which encompasses the most exciting years for the company and the electronics industry.
When Mike Morton joined TTI in 1978, the electronics industry was just beginning its meteoric rise. Known as Tex-Tronics when it was founded in 1971, the Texas-based distributor of interconnect, passive, and electromechanical (IP&E) components has evolved as electronics have expanded to reach every market area. "Our decision to focus on specialization has been rewarded as customers emphasize customization," said Morton, who has witnessed the company's expansion as it gained expertise in a variety of areas to better serve its customers through the acquisition of specialty companies, most notably Mouser Electronics and Sager Electronics.
This January, Morton was promoted from president of TTI Global Sales and Marketing to the company's Chief Operating Officer.
TTI, Inc., a Berkshire Hathaway company, is an authorized, specialty distributor of IP&E components and, by virtue of its broad and deep inventory, leading-edge products, and custom supply chain solutions, is the distributor of choice for countless industrial and consumer electronics manufacturers worldwide. Globally, the company maintains two million cubic feet of dedicated warehouse space containing over 850,000 component part numbers. Along with its subsidiaries, Mouser Electronics, Sager Electronics, and Symmetry Electronics, TTI employs over 5,600 employees and is represented in over 100 locations throughout North America, Europe, and Asia.
Connector Supplier: What was your first position with TTI?
Mike Morton: It was actually a position in purchasing. I came from distribution in another industry, and a former colleague suggested I take a look at an opportunity with TTI. It was my first job in the electronics industry, which was still very young. At that time, the company focused on resistors, selling mainly to the military. We added capacitors soon after, in the late 1980s or early '90s. Of course, that was only the beginning.
CS: You really watched the company and the industry grow.
MM: Yes, I had no idea how much excitement and change would come later. I was really fortunate to have joined the company at that point in time because I was able to see it evolve as the electronics industry took off. I grew with TTI.
CS: What were your next steps with the company?
MM: Ultimately, I've been involved in so many different areas, starting with product management, marketing management, operations, and systems management, and moving into finance, sales, and IT sales.
CS: Who were your mentors?
MM: Well, Paul Andrews, who was the founder of the business, was incredible. He set the DNA of the company and was a tremendous example. He created a business that buyers wanted to buy from. Rather than being a selling operation, he put the focus on the products and the people, and with high-quality products the sales naturally followed. Other people who were industry icons at the time included Tony Hamilton and Seymour Schweber.
CS: What are your goals as the new COO?
MM: We will always be looking for ways to give customers another reason to select TTI connectors. These reasons come from new product innovation, as well as from acquisitions of companies that have expertise in specialty areas. TTI has not traditionally been known as an acquisitive company, but we have added 15 companies in recent years and, since we've added these new business units, things have really begun to accelerate. Other companies bring strengths, but we always want to stay true to the TTI vision. Even though we are owned by Berkshire Hathaway, we continue to operate as if we are privately held. We highly value our people and nurture our identity as being a leader. We are a family of specialists with a common culture.
CS: What do you see as challenges for the industry?
TTI: Attracting new talent to the industry is a huge concern. Consolidation has taken a lot of talent out of the industry, and it's hard to find young people who want to make connectors their focus, largely because they simply haven't thought about it. But once you've been exposed to the industry — as I learned myself — you understand how many opportunities there are to get involved. It's a very exciting industry, with connections to every market area. It's intensely satisfying to be involved with such exceptional products and customers. I truly enjoy it.
Recently posted:
[related_posts limit="10″]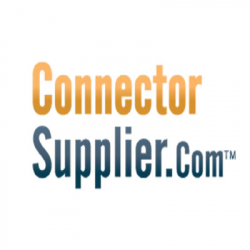 Latest posts by Connector Supplier
(see all)