The Electronics Industry Remembers Sam Shine
The founder of Samtec leaves a legacy of connector innovation and company stewardship that is matched by his equally impressive commitment to philanthropy and environmental conservation.
The electronics industry has lost one of its great founders. Sam Shine, founder of Samtec, Inc., died on November 15 at age 86. He formed the privately held electronic cable and connector manufacturing company in 1976, and guided the innovative Indiana-based company to become a global corporation with more than 40 locations worldwide.
"Sam Shine created a company that can best be described as having high character, complete honesty and respect in dealing with others, a total commitment to superior customer service, and loyalty to employees," said Ron Bishop, president of Bishop & Associates. "Samtec sets the gold standard for how companies should operate. For these reasons, Samtec has been voted Number One Best Overall Performer for the past two decades in Bishop & Associates' customer surveys of the connector industry. Sam Shine's character and leadership created a wonderful company in which all of us in the industry can be proud. We will all miss him."
In 1992, Sam passed ownership on to his son, John Shine, who continues to serve as CEO of Samtec today, and he embarked on the second phase of his life, applying his creative energies to environmental conservation. He formed the Sam Shine Foundation to support his mission of protecting natural ecosystems, with a special focus on his home state of Indiana. (Read more about Sam Shine's significant conservation accomplishments here.)
Danny Boesing, product marketing director at Samtec, has been with the company for 31 years, and knew Sam both as an electronics industry innovator and as a conservationist. He shares this remembrance.
Since his passing, several articles have been written about Sam Shine and his legacy. Rightfully so, most focus on his love for the community, his conservation efforts, and above all, his generosity. He is known locally for his recent purchase of Joe Huber's Family Farm and Restaurant. He did this because he believed keeping it open would benefit Southern Indiana and to protect the land from development. But this wasn't the first time he purchased land to preserve it and protect its beauty. In 2018, he donated 6,200 acres of ecologically sensitive pine lands that he had purchased in Northern Florida to the U.S. Fish and Wildlife Service. The Purdue Research Park in New Albany sits on 40 acres of land donated by his family, the very property where he and his brother Bob grew-up. And let's not forget a $1 million donation to the Louisville Waterfront Botanical Gardens, 300+ acres donated for a Bloomington land trust, and his support of the Ohio River Greenway.
These would be a lifetime's worth of achievements for most people, but all of these occurred in the second half of Sam's life. In the first part, he founded and nurtured a company that is now metro Louisville's third largest manufacturing firm and one of the top 10 largest privately held firms. That company is, of course, Samtec, Inc. Samtec, a $750 million, privately held company headquartered in New Albany, has more than 5,500 associates (approximately 1,500 in Southern Indiana) at over 40 locations worldwide.
But when the company opened for business on January 2, 1976, Sam and Betty Shine handled all company duties, including manufacturing, shipping and receiving, purchasing, and the bulk of the administrative work. The first office was a couple of rooms in the back of the Hiller Insurance Agency building. The (no-longer standing) house was located on the 2600 block of Charlestown Road, between the current Valvoline Instant Oil Change and Choices Life Resource Center.
Samtec was founded on the principle of "Sudden Service." Sam pioneered the importance of customer service in the electronics industry. His innovative ideas have been compared to the likes of Amazon, Southwest Airlines, and Apple, except he did it for electronic connectors — without the internet — and in Indiana, before those other companies existed.
Sudden Service worked, and the business grew. While the Sudden Service approach was groundbreaking — lead times in days instead of weeks or months, 24-hour shipment of free samples, associates (employees) trained to assist customers and empowered to make decisions on the spot — implementation was simple and straightforward.
Sam's philosophies eventually led to the company's seven "Sudden Service Principles" which read more like a common-sensical list of how to be a better person rather than business principles. "Everybody makes mistakes, admit it and recover quickly," "follow-up is essential," and "if a customer isn't happy, that's the same as a quality reject" will probably not be published in the Harvard Business Review as the latest business mantra.
However, Sam directed the company according to those principles, he reinforced them, and encouraged all associates to live by them. This, combined with his sound business plan, helped distinguish Samtec from its competitors.
And stand out it did. Samtec has been awarded the #1 overall ranking in the Bishop and Associates Customer Service Survey of the Electronic Connector Industry, conducted in both North America and Europe, a combined 28 times. The Bishop award is the connector industry equivalent to the J.D. Power Award.
The early product line was designed to provide customers the industry's widest selection of board-to-board interconnects, while giving them the flexibility to design a solution that precisely matched their specific requirements. The beauty of this system was the products could be manufactured in a few hours instead of weeks, with minimal inventory, and using low-cost manufacturing methods.
Since then, Samtec's product line has mushroomed to include high-bandwidth, micro-miniature products for networks, super computers, and industrial automation and robotics applications, to name a few.
Sam sought associates who were honest and passionate, but he always stressed the importance of family. Once, during a review, a young manager made a statement akin to "Samtec is my life," and Sam told him he needed to get his life in order.
Sam was demanding and held associates to high standards. In return, the company developed a benefits program that has evolved into an industry benchmark.
He was straightforward. You always knew where he stood on a matter, a trait that stayed with him his entire life. Several of us "Samtec lifers" can share story after story of Sam's honesty and directness. Most of these are hilarious in retrospect, but it often didn't feel that way at the time.
After Sam's "retirement" from Samtec in the mid-1990s — although some would say he never retired — he pursued his other passion of philanthropy, and in particular, conservation efforts. His son John assumed the role of president upon Sam's retirement, and the innovative service principles Sam established became the cornerstone of the company's future growth.
While the electronics industry has evolved since his retirement, his foundational principles of service, excellence, innovation, and "taking care of people" (as he called it) has carried on.
Sam's influence in the electronics industry is huge. In many peoples' opinion, it surpasses his generosity and impact on the local community. But again, he left his mark on the electronics industry in the first part of his life.
Personally, as a 31-year Samtec veteran, I respect Sam most for his humility. He never sought the spotlight or public recognition.
Years ago, Sam reviewed a summary I prepared about Samtec for an electronics publication. His only change was to the first sentence, which originally read "Sam Shine started the company in 1976." He removed his name and changed it to "The company was founded in 1976."
If he were with us today, he would never let me publish this tribute. Sorry about that, Sam.
Danny Boesing's article about Sam Shine originally appeared in the News and Tribune.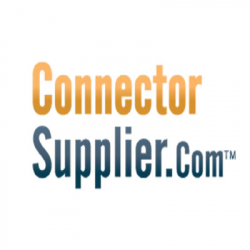 Latest posts by Connector Supplier
(see all)