Tariffs and the Electronic Connector Industry
As talk of tariffs threatens to become action, the electronics industry is poised for pain.
By Ron Bishop, Bishop & Associates, Inc.
Tariffs and the Electronic Connector Industry
The implementation of tariffs on goods imported into the United States to address trade imbalances has been seriously discussed by the Trump administration for over a year. In recent months, these discussions have escalated with several US trade partners, particularly with China. The initial trade tariffs of 25% (over existing tariffs of 10%) on $50 billion worth of Chinese goods were partially implemented on July 6, 2018.
The initial tariff targets are divided into two lists of Chinese goods. Both lists contain a number of different materials, chemicals, components, subassemblies, finished products, etc. For the purposes of this article, we are not looking at the connectors that are contained in any subassemblies or finished products, only the connector as a stand-alone component.
The first list contains approximately 789 line items and is worth $34 billion. This list includes "connectors: coaxial, cylindrical multicontact, rack and panel, printed circuit, ribbon or flat cable, for a voltage not exceeding 1,000 V" and went into effect on July 6.
The second list contains approximately 285 line items and is worth $16 billion. This list includes "connectors for optical fibers, optical fiber bundles, or cables." It has not yet been established when the second list will go into effect.
The US imported approximately $2.4 billion worth of connectors under the Harmonized Tariff Schedule code number 334417 in 2016. Almost 54% of the connector imports were received from two countries, Mexico and China.
The following tables contains the data for the top six countries that export over $100 billion worth of connectors to the US.
As indicated in the charts above, China and Mexico are the main exporters of connectors to the US, representing 54% of total US connector imports. Exports of the top six countries represent 78% of total connectors brought into the US as components. In 2016, the connector market in the North America was $11.6 billion. These imports represented nearly 21% of the North American connector market in 2016.
A large portion of these imports are likely from connector companies importing products from their offshore manufacturing plants. Mexico and China have long been preferred, low-cost countries for offshore manufacturing. A smaller portion of the imports are likely from OEMs sourcing connectors overseas as part of their cost-reduction efforts.
Bishop Comments:
There is a high degree of uncertainty over whether the tariffs on China will stay in place for the long term. The Trump administration may just be posturing for negotiating advantage.
Over the last few weeks, China has been threatening to escalate their counter-tariff actions but is wary of starting an all-out trade war with the US. An all-out trade war could derail growth in China and potentially undermine social stability.
A tariff war with China could have a significant negative impact on the connector industry. Companies may look to move their manufacturing around to avoid the tariffs, although this would be a longer-term reaction. Customer supply lines could be interrupted. Prices could go up.
The cost to consumers worldwide posed by tariffs on all electronic components and electronic products would be disastrous. According to the experts, it would significantly lower the worldwide GDP.
Bishop will continue to report on this issue as it develops. To gain a better idea of how technology-based companies are affected by tariffs, we'd like to hear from our readers. Drop a line to Ron Bishop to share your observations.
Interested in a specific market? Click a market below for current articles and news.
Automotive, Consumer, Industrial, Medical, Mil/Aero, Datacom/Telecom, and Transportation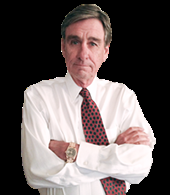 Latest posts by Ron Bishop
(see all)