September 24, 2019 Connector Industry News
Summary coverage of upcoming industry events, as well as recent award, partnership, promotion, personnel, facility, distribution, standards, association, and certification news from across the connector industry.
September 24, 2019 Connector Industry News 
September 24, 2019 Connector Industry News > Event News
ERNI Electronics
is exhibiting at the International Symposium on Automotive Lighting 2019 (ISAL 2019) in Darmstadt, Germany, September 23–25. To learn more about ERNI's automotive lighting connector solutions, navigate to their headlight systems application page and read their recent article, "Connectors for Automotive LED Applications are Lighting the Way." September 24, 2019 Connector Industry News
Itelligence AG in conjunction with the Technische Hochschule OWL, HARTING, and other partners is hosting a Farming and Food Technology Trends Focus Day in Bielefeld, Germany, on September 25. The event will focus on the progressive digitalization of the farming industry (i.e., Farming 4.0 or Smart Farming).  At the event, HARTING will showcase how the HARTING MICA® can help make efficient use of arable land, demonstrating its ability to accurately record data from two sets of scales used to weigh tractors and trailers and determine the weight of corn delivered, as well as its ability to record data during the critical mashing process and then analyze and leverage that data to further optimize the process.
Northwire is exhibiting at the second annual LIDAR 2019 conference and exhibition in Detroit, Michigan this week, September 25–26, where it will showcase some of the many custom cabling solutions for LIDAR equipment it's creating in partnership with LEMO to help unlock the potential of autonomous vehicles. September 24, 2019 Connector Industry News
TE Connectivity is hosting a live webinar with Nikola Motor Company on Tuesday, October 1, at 11:30am EDT and available thereafter on demand. Listeners will learn about how the two companies are partnering to develop hydrogen-electric trucks that are engineered for zero-emission performance and heavy-duty transport capabilities while also reducing overall ownership and operating costs. Click here to register.
TTI, Inc. is exhibiting
at the International Boat Builders' Exhibition and Conference (IBEX 2019), North America's largest technical marine event, October 1–3 in Tampa, Florida. Exhibit highlights include an assortment of harsh-environment component solutions, technical personnel well versed in designing and manufacturing rugged electronics, and the opportunity to win one of five Holy Stone HS100G drones sponsored by TTI supplier partners Aptiv, Carling, Eaton, Littelfuse, and Molex.
Heilind Electronics
is also exhibiting at IBEX 2019 October 1–3 in Tampa, Florida. The exhibit will feature various selections from the company's extensive portfolio of marine interconnect, electromechanical, and sensor products, including a wide variety of interconnect items, switches, cable glands, and wire protection devices from leading component manufacturers including APEM, Brady, Hubbell, Molex, Panduit and TE Connectivity.
Intestate Connecting Components (ICC) is showcasing an extensive array of advanced interconnect solutions for military and aerospace applications at AUSA 2019, October 14–16 in Washington, DC. This year marks ICC's third consecutive exhibition at AUSA, highlights of which will include mil-spec connectivity products from leading industry suppliers including Amphenol Pcd, Amphenol SV Microwave, Cinch Connectivity Solutions, TE Connectivity, Glenair, and Amphenol Canada Military & Aerospace. ICC works with customers of all sizes and supports both OEMs and contract manufacturers in the military and commercial markets.
The IPC Electronics Materials Forum is a new technical conference focused on developments in materials and processes associated with advanced electronics assembly and manufacturing for board fabrication, assembly, and post-assembly protection. The three-day forum will take place November 5–7 in Bloomington, Minnesota; feature a keynote by Lenora Clark, director of autonomous driving and safety technology for MacDermid Alpha Automotive; address interconnect topics including semi-additive processes for high-density interconnects and additive textile manufacturing for electrical connections; and be co-located with a Pb-Free Electronics Risk Management (PERM) Council meeting.
IPC – Association Connecting Electronics Industries® is inviting researchers, technical experts, and industry leaders to submit abstracts for poster presentations at the 20th annual IPC APEX EXPO®, the industry's premier conference and exhibition for printed circuit board design and manufacturing, electronics assembly, and test. Abstracts are due by Friday, November 15, 2019, and poster presentations are scheduled for Wednesday, February 5, 2020, but will be displayed throughout the event for additional visibility.
September 24, 2019 Connector Industry News > Award News
Harwin presented Avnet Abacus with its Sales Excellence Award for the second consecutive year based on the company's consistently excellent performance in several core areas. Harwin specifically commended Avnet Abacus for expanding its customer count in the EMEA region, especially in key market sectors such as industrial, defense, robotics, and aerospace, and supporting the full breadth of its ever-expanding portfolio.
September 24, 2019 Connector Industry News > Partnership, Promotion, & Personnel News
Avnet has signed an agreement to acquire Witekio, a privately held company formerly known as Adeneo Embedded with expertise in software and embedded systems that help developers overcome the technical challenges and complexity of developing IoT solutions. The acquisition will enhance Avnet's end-to-end IoT strategy by adding more capabilities and expertise in embedded software, edge computing, and security from hardware to the cloud and further underscore the company's commitment to helping customers reduce the time, cost, and complexities of successfully bringing IoT products to market.
Würth Elektronik now offers value-added re-reeling services for small quantities of components. Customers worldwide can now order individual component quantities in belt sections on reels with 40-plus-centimeter leaders and trailers, saving both time and effort compared to previous belt section product offerings, which had to be spliced by customers or outsourced to an external service provider, and making it quicker and easier to efficiently process small quantities of components for prototypes and small series with SMT pick-and-place machines.
Newark launched its second annual IoT Survey, which gives engineers designing IoT and IIoT projects an opportunity to share informed market insights and help shape the products and technical resources Newark offers in support of this continually expanding and diversifying market segment. The survey is open until December 4, 2019 and the results, which are expected to indicate the growth of existing and emerging IoT applications and reveal the technologies being deployed in IoT solutions, will be made available in February 2020. Survey participants can also enter into a prize drawing for the opportunity to win a range of prizes, including an iPad pro and Amazon gift cards.
Premier Cable Solutions, a Wisconsin-based manufacturer of custom cable assemblies, wire harnesses, control boxes, and console assemblies for a wide range of industries, has chosen Schleuniger as its cable handling solutions provider due founder Bill Liimatainen's extensive experience with the company's line of coaxial cable stripping machines and his appreciation of its high product quality and excellent customer service. Premier Cable Solutions currently owns a MultiStrip 9480 Cut & Strip Machine equipped with the PreFeeder 2200 and CableCoiler 1300, which can process a wide variety of wire and cable types and sizes, as well as a UniStrip 2300 wire and cable stripping machine and several CT 32 S and CT 60 pneumatic crimping machines, and plans to continue partnering with and investing in Schleuniger to automate more of its processes while maintaining the highest quality and attention to detail.
Dietmar Harting
, senior director of the Espelkamp-based HARTING Technology Group, celebrated his 80th birthday on September 15. Harting commandeered the company founded by his parents, today's HARTING Stiftung & Co. KG, in 1945, turned the small- to mid-sized enterprise into a successful global player during his era, and has since earned numerous honours and recognitions for his great commitment to important industry associations and standardisation organizations.
PEI-Genesis published two new blog posts: "Durable Downhole Connectors for Rugged Conditions" and "Combat Harsh Environments with Hermetically Sealed Connectors."
Mouser Electronics
published the first eBook, Designing an Idea, in the newest series of its award-winning Empowering Innovation Together™ program, Engineering Big Ideas. In the new eBook, experts from Mouser and the electronics industry provide an in-depth look at how innovators move from the first spark of inspiration to product design and then production.
Molex released two new videos about its 64016-2000 taped terminal crimp module; the first is an introduction and the second addresses setup, operation, and troubleshooting.
Samtec's latest blog posts address connector solutions capable of achieving 112Gb/s data rates, the next-generation architectures it showcased at the recent AI Hardware Summit, its new collaboration with Avnet in support of 5G antennas and modular system designs, severe environment connector testing, its latest round of website updates, its new VITA 57.4 FMC+ Extender Card, a preview of the new extreme-performance AcceleRate® micro arrays slated for market introduction in 2020, and connector and cable systems for AI hardware design.
TE Connectivity released several new IoT and sensor resources, including Sensors for Industrial Applications and Industry 4.0 Sensors landing pages, a virtual IIoT Smart Factory Experience, and an IIoT Smart Factory Sensor Solutions white paper.
TTI, Inc.'s new Industrial Automation and Process Controls, Industrial Internet of Things (IIoT), Harsh Environment, and Industrial Lighting microsites provide a convenient destination for useful information about some of today's most important industrial technologies, including white papers, product information, and insights from TTI's MarketEYE Resource Center.
Phoenix Contact's latest blog entries address simple approaches to functional safety, current and future electrification infrastructure, and its space-saving Clipline Complete range of push-in terminals and also feature embedded educational videos.
SV Microwave added two new videos to its website. The first provides an introduction to the company and its capabilities and the second provides an introduction to the company culture and the personnel that comprise their team.
Avnet has entered into a strategic alliance with Trusted Objects, a software company specializing in IoT security, to bring a scalable, end-to-end security solution for low-power IoT devices to market. The relationship provides IoT customers with the ability to comprehensively secure their devices while speeding time to market, reducing costs, and managing complexity. 
IPC – Association Connecting Electronics Industries announced Shawn DuBravac, Ph.D., CFA as its new chief economist. In this role, DuBravac will expand IPC's research program and provide insights on the biggest issues facing the $2 trillion global electronics industry, including supply chain resiliency/uncertainty, trade wars, skilled workforce shortage, and the expanding role of electronics in the global economy.
HARTING announced that the Düsseldorf District Court has upheld the company's legal action against a serious patent infringement by a German competitor. The German Patent and Trademark Office (DPMA) confirmed the legality of the contested HARTING patent in May 2019, but the competitor continued selling the projects in question.
New England Wire Technologies' latest article, "The Repulsive/Attractive World of Maglev," explains how Litz wire powers magnetic levitation.
Amphenol Socapex released a new automated tool that allows users to quickly and easily obtain the export licenses they need. September 24, 2019 Connector Industry News
Ironwood Electronics
has entered into technology licensing and operations agreements with HSIO Technologies with the intention of collaborating on next-generation, high-performance products designed to serve the growing need for higher signal integrity and interconnect density in the semiconductor test socket marketplace. As the first phase of what is expected to be a long-term technology partnership, Ironwood has assumed control of the HSIO Grypper Socket line and will engineer, manufacture, sell, and support all relevant products.
HUBER+SUHNER
recently integrated a suite of tailored connectivity solutions from its SENCITY Road antenna portfolio — including LTE, GPS, and Wi-Fi antennas — into a fleet of buses made by MAN, one of Europe's leading bus manufacturers, which requested solutions capable of meeting industry standards including ECE-R10, ECE-R118, and automotive standards and enabling ease of installation, high-quality performance, and customization.
Richardson RFPD has become a sponsoring member of the Chicago Connectory, a 20,000-square-foot co-creation space and IoT incubator founded in 2017 by Bosch and 1871 that fosters collaboration, networking, problem solving, and cutting-edge technology.
InCoax, a broadband solution based on an upgradable, future-proof standard that enables gigabyte speed through the regular TV-antenna socket and existing coaxial networks, recently strengthened its commercial expertise and presence in both North America and Germany with the respective appointments of Doug Gilbert as business developer for the US, Canada, Mexico, and the Caribbean and of Michael Smoll as sales manager for Germany. September 24, 2019 Connector Industry News
 September 24, 2019 Connector Industry News > Distribution News
Amphenol SV Microwave is now offering its complete line of fixed-length, commercial off-the-shelf (COTS) Extreme RF Cable Assemblies through distribution. The high-frequency cable assemblies feature SMA, 2.92mm, 2.4mm, SMP, SMPM, and SMPS connectors on flexible Ø.047" and Ø.085" cable types, support DC–50GHz performance, exhibit low solder wicking and high flexibility to allow for tight bends behind cable ferrules, and are available in 6" and 12" lengths at Digi-Key Electronics and Mouser Electronics.
Interstate Connecting Components (ICC) added an extensive selection of SOURIAU D38999 hermetic connectors to its portfolio of harsh-environment interconnects. The series is qualified to MIL-DTL-38999 Series III and features corrosion resistant stainless steel housings that are 30% smaller than their non-hermetic counterparts, high-reliability threaded coupling mechanisms, 360° EMI/RFI shielding, and glass-to-metal sealing technology that reliably withstands extreme temperatures (-65°C to +200°C) and pressure changes and exhibits an extremely low leak rate. Ideal applications for the series include sensors, actuators, valves, and fuel tanks in military and civil aeronautics, military ground vehicles, and offshore marine vessels.
Heilind Electronics is now stocking a broad range of customizable level, pressure, speed, and position sensors, digital gauges, and other sensing products designed for use in heavy-duty applications in the industrial, material handling, HVAC, automotive, mass transit, and agriculture markets from SSI Technologies, an Amphenol Company. Heilind also recently added TE Connectivity's new SOLARLOK 2.0 connectors, which are designed to make in-field solar panel connections easier, quicker, and more cost effective, to its line card, along with the SM-UART-04L sensor from Amphenol Advanced Sensors, which detects dust particle concentration in the air using optical sensor technology and is ideal for use in applications including light industrial and residential air quality meters and purifiers.
Kensington Electronics
is now stocking the nine new extensions to Fischer Connectors' award-winning Fischer Freedom™ Series connectivity technology platform, which enables new standards in usability, integration, and versatility and supports application innovation with regard to size, weight, and power (SWaP) requirements, cable management optimization, electronic network integration, and wearable technology. The Fischer Freedom Series launched in June 2018 with the release of the Fischer LP360™ connector, a seven-pin connector with innovative, patent-pending mating, locking, and material features that offers extreme versatility and breakthrough plug-and-use technology. The nine new Fischer Freedom Series connector solutions are all based on this technology and, like the flagship product, feature membrane-sealed contacts for easy cleaning, support easy integration with an ergonomic, low-profile design, enable easy 360° mating with a non-keyed, non-magnetic, quick-release locking mechanism, and add increased functionality to fixed, wearable, and cable-free devices in military, defense, security, medical, instrumentation, industrial, civil engineering, robotics, wearable, and IoT applications. The new USB 2.0 adapter, LED, and flash drive have the Fischer LP360 panel plug directly integrated into their housing, which opens new development pathways for innovative, active solutions to be integrated into electronic networks where power sources and communications and centralized within shared data and power buses and hubs. The new ready-to-use cabled receptacle is made of metal, has seven signal and power contacts, and is designed to maximize the usability, operability, and functionality of robotic systems, IoT devices, smart vests, and other portable and body-worn equipment.
Digi-Key Electronics
is now stocking JAE's DC04 Series connectors for HDMI 2.1 applications including TVs, monitors, projectors, graphics cards in laptop and desktop PCs, docking stations/hubs, video game consoles, and adapter cables; Molex's SEARAY and SEARAY Slim Mezzanine Family connectors, which are available in multiple heights and circuit options and are ideal for use in applications including mid-range and high-end servers, routers, and switches, medical scanning and imaging equipment, and radar and topographical equipment; and TE Connectivity's ruggedized Micro-Coaxial Receptacles, which have a rugged design and a competitive price and provide reliable electrical performance in industrial, automotive, and consumer electronics applications including industrial devices, infotainment systems, smart speakers, smart meters, rugged phones, and wearables.
PEI-Genesis is now stocking Amphenol SV Microwave coaxial connectors, components, and cable assemblies, which offer the integrity and flexibility needed for military, satellite, aerospace, commercial, and telecommunication applications and have been proven to deliver excellent RF and microwave connectivity for more than 40 years. September 24, 2019 Connector Industry News, September 24, 2019 Connector Industry News
September 24, 2019 Connector Industry News > Associations, Standards, and Certifications News
Molex
announced that the Small Form Factor Pluggable Double Density (SFP-DD) Multi Source Agreement (MSA) Group has released its first Management Interface Specification (MIS), which can be used by two-lane pluggable modules with host-to-module management communication based on a two-wire-interface (TWI). Developed to allow host and module software implementers to utilize a common code base across a variety of form factors, the SFP-DD MIS provides a set of core functionality that all modules must implement and a set of optional features whose implementation is advertised in the module memory map. This approach allows host software implementers to read and react to optional module capability advertisements while ensuring interoperability with all modules at a basic level. All SFP-DD MIS compliant modules all have pluggable, two-lane form factors and transfer management data over a TWI, using a 256-byte addressable memory window, with mechanisms to dynamically page data of a much larger management memory space into the upper half of the host addressable memory window.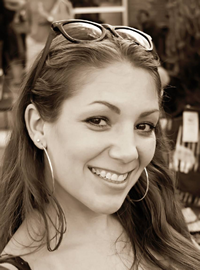 Latest posts by Christine Stieglitz
(see all)