September 2019 Connector Industry News
Summary coverage of upcoming industry events, as well as recent award, partnership, promotion, personnel, facility, distribution, standards, association, and certification news from across the connector industry.
September 2019 Connector Industry News
September 2019 Connector Industry News > Event News
TE Connectivity
is showcasing a diverse array of high-performance and high-reliability connectivity and sensor products designed for offshore exploration and production applications in topside, subsea, and downhole environments at Offshore Europe today through Thursday, September 3–6, in Aberdeen, UK. Exhibition highlights include the SEACON HydraElectric Wet-Mate Connector Series, DEUTSCH Electrical Feedthrough System (EFS) Series, DEUTSCH Optical Feedthrough System (OFS) Series, and Rochester Wire and Cable Products.
Carlisle Interconnect Technologies
(CIT) is revealing a newly updated version of its industry-leading CoreHC interconnect solution for all high-density, high-performance radio frequency (RF) requirements at the 2019 China International Optoelectronic Exposition (CIOE) trade show in Shenzhen, China, September 4–7. The new CoreHC direct-attach cable assembly is designed for high-density, space-constrained boards, enables reduced trace lengths and higher signal integrity compared to boards with traditional two-hole flange connectors, delivers an average of four times the available bandwidth for signals in the same real estate as SMA connectors, and has a unique compression force design that results in quicker and easier connectivity, reduced cost of ownership, and improved time-to-market. Additional exhibition highlights include other selections from CIT's integrated line of high-performance microwave cables and precision RF and high-speed digital connectors for test and measurement applications. September 2019 Connector Industry News
AVX Corporation
is showcasing its vast portfolio of innovative, high-performance, and high-reliability passive and electromechanical power components for next-generation battery applications extending across the automotive, transportation, consumer, industrial, and medical markets at The Battery Show 2019, which is taking place September 10–12 in Novi, Michigan, along with the 2019 Electric & Hybrid Vehicle Technology Expo. Exhibition highlights include its ruggedized, single-piece 70-9155 ultra-low-profile (ULP) board-to-board (BTB) compression contacts, which provide full connector performance, enhanced designed flexibility, and maximum reliability and signal integrity in a broad range of harsh-environment applications; its 9155-800 Series vertical-mate, 2mm-pitch battery connectors, which have a low profile, deliver excellent electrical and mechanical performance for more than 5,000 mating cycles, and prevent end-users from damaging the contacts in electronic devices with pluggable modules that vertically mate with a base unit; and its 9155-700 Series 2mm-pitch right angle board-to-board battery connectors, which are rated for 125VAC, up to 2A, and 5,000-cycle durability and provide miniaturized, mechanically stable, high-integrity connections in harsh environment applications subject to high shock and vibration, including handheld and portable devices that require dock or cradle charging, patient monitoring devices and other portable medical electronics, industrial programming modules, point of sale (POS) terminals, and a broad range of IoT devices.
TTI, Inc. is also exhibiting at the 2019 Battery Show and Electric & Hybrid Vehicle Technology Expo, September 10–12, in Novi, Michigan. Exhibit highlights include an array of advanced component solutions, TTI specialists and knowledge experts, and a chance to win one of four Fluke Multimeter Kits from TTI and TE Connectivity. 
Weidmuller
is exhibiting at PACK EXPO 2019, September 23–25 in Las Vegas, where members of its technical staff will introduce attendees to new concepts in remote I/O, load monitoring and potential distribution, and conveyor power distribution solutions. Exhibition highlights include maxGUARD modules for control voltage distribution, innovative FieldPower® products, and onsite demonstrations of its patented, plug-and-play migration solution that makes it quick and easy to upgrade older control systems and is now available for PLC-5. The company is also offering free registration with the code 21R88.
Binder
is also exhibiting at PACK EXPO 2019, Exhibit highlights include Ecolab and FDA-certified food and beverage grade cordsets, Industrial Ethernet solutions, and selections from the company's extensive portfolio of circular connectors, which features more than 10,000 variations.
IWCS 2019, the premier annual event for new technologies in cable and connectivity materials, products, processes, and applications, will take place September 29 – October 2 in Charlotte, North Carolina. The preliminary program is now available and registration is still open.
TE Connectivity is hosting a live webinar with Nikola Motor Company on Tuesday, October 1, from 11:30am – 12:00pm EDT. Listeners will learn about how the two companies are partnering to develop hydrogen-electric trucks that are engineered for zero-emission performance and heavy-duty transport capabilities while also reducing overall ownership and operating costs. Registration is now open.
Heilind Electronics
is showcasing its extensive portfolio of marine interconnect, electromechanical, and sensor products at IBEX 2019, North America's largest technical marine event, October 1–3 in Tampa, Florida. Exhibit highlights include a wide variety of interconnect items, switches, cable glands, and wire protection devices from leading component manufacturers including APEM, Brady, Hubbell, Molex, Panduit, and TE Connectivity.
Schleuniger, Inc.
is showcasing several of its innovative stripping, cutting, crimping, and marking solutions for all types of wire and cable at The ASSEMBLY Show 2019, October 22–24 in Rosemont, Illinois. The Schleuniger exhibit will feature hands-on demonstrations of several featured products, including the MultiStrip 9480 cut and strip machine equipped with the sensor-controlled SmartDetect quality monitoring system, which accurately detects any contact between the stripping blade and the conductor to ensure ultimate quality with no nicks, cuts, or missing strands, and the CoaxCenter 6000, which is the first and only fully automatic machine for processing micro-coaxial cables, is equipped with new CP 150 crimping presses especially designed for crimping small wires down to 42 AWG micro-coax, is capable of processing conformable coax and small, single-conductor wires with ease, and is enabled with the QCam 360 automatic stripping quality monitoring system. Additional exhibit highlights include the newly released PullTester 26T testing device, which features a 7" touchscreen display, 8GB of memory, expanded test capabilities, and quick-change sample holding fixtures; the ACO 08 crimp force monitor for benchtop crimping, which features a 4.3" touchscreen display that allows users to clearly view processing results and easily control processing parameters; the UniStrip line of wire stripping machines and CoaxStrip line of coaxial stripping machines; and its S University eLearning platform, which is designed to get new operators trained and ready to produce at the highest levels.
September 2019 Connector Industry News > Award News
Mouser Electronics honored the winners of its annual Mouser Best-in-Class Awards at an awards ceremony on August 5. The awards recognize outstanding individuals from manufacturer partners who best supported the company's marketing programs and new product introduction (NPI) launches by demonstrating exemplary teamwork and top performance. This year's winners include Kelley Nall from Amphenol, Matthew Baker from HARTING, Renée Dill from Molex, and Tammy Stine from TE Connectivity. Mouser also recognized four individuals with President's Award honors, which recognize extraordinary individuals from supplier partners who have demonstrating consistently exemplary performance and won the Best-in-Class Award five or more times, including Dee Fuller from Amphenol.
TE Connectivity has been ranked fourth of 52 companies from around the world in the 2019 FORTUNE Change the World list, which recognizes companies with annual revenues of $1 billion or more for having made positive social or environmental change a core part of their business strategy, as evaluated by four factors: measurable social impact, scale of business results, degree of innovation, and level of corporate integration. This year, TE was recognized for the many ways in which its technology makes the world a safer place, including its contributions to medical devices used for minimally invasive procedures. The impact of TE's efforts in this regard are enormous; every minute, 120 patients around the world are treated with a medical device containing TE technology and, last year, more than one quarter of the stroke patients in the U.S. were treated with TE guide wires, microcatheters, and delivery systems designed to remove blood clots, restore blood flow, and minimize the risk of further strokes — a number that is only expected to rise as more clinicians are trained in their use. TE was also recognized in the 2018 FORTUNE Change the World list for its efforts to advance sustainable electric and autonomous vehicle technology. September 2019 Connector Industry News
Mouser Electronics President and CEO Glenn Smith has been named 2019's Top Public CEO by Fort Worth Business Press.
September 2019 Connector Industry News > Partnership, Promotion, & Personnel News 
ERNI Electronics has substantially improved manufacturing lead times for a variety of interconnect product lines by optimizing its production and supply chain management processes. Production lead times are down to a couple of weeks for many selections — including M8/M12 circular connectors, 1.27mm-pitch SMC connectors, 2.54mm-pitch MaxiBridge cable connectors, and 2.0mm-pitch ERmet hard metric connectors — and will continue to drop as ERNI adds production capabilities in Thailand and the United States. ERNI continues to invest in highly automated production facilities and optimized process disciplines to further shorten lead times; has made capital investments and recruited new staff in its operations and supply chain management departments; is actively leveraging an international procurement network to make purchasing even more target-oriented and reliable and achieve optimized alignment between incoming orders, warehousing, and production; and will continue to increase the procurement of materials and raw materials in both the United States and Asia.
TE Connectivity is providing rFlight
with access to its engineering advisors, lab space in its Silicon Valley campus, sensors, and connectivity solutions in support of the innovative engineering group's participation in Boeing's international GoFly competition, which is challenging innovators, inventors, and engineers to develop and build a personal flying device that can be used by anyone, anywhere.
The TTI Family of Companies is a patron-level sponsor for the 51st ERA Conference, which will be held in Austin, Texas, February 23–25, 2020.
Mouser Electronics
and celebrity engineer Grant Imahara launched the latest edition of the award-winning Empowering Innovation Together™ series, Engineering Big Ideas, which is sponsored in part by Molex. The new four-part series will explore the process of turning an idea into a product and examine the path to commercialization from discovery to design and eventually development. In episode one, which is available now, Imahara visits the Arizona test track of Nikola Motor Company and talks with CEO Trevor Milton about how the company is bringing its vision for hybrid truck design to market and revolutionizing the economic and environmental impact of commerce in the process.
Rosenberger and supplier partner OSR Enterprises AG announced that they will strengthen their cooperation related to the integration of Rosenberger's advanced, high-speed connectors, cables, and harnesses into OSR's EVOLVER central computing platform for securely connected next-generation vehicles. The exponentially expanding amount of data generated by the EVOLVER vehicle platform requires a sophisticated and holistic electrical and mechanical architecture, as delays in transmission and data processing can be life-threatening to car passengers and other participants in road traffic.
Farnell appointed
Lee Turner as Global Head of Semiconductors and Single Board Computers (SBC) and Simon Meadmore as Global Head of Interconnect, Passive, and Electromechanical (IP&E) Components. Both Lee and Simon will report to Chris Breslin, President of Farnell's global businesses, which operates as Newark in North America and element14 in APAC. Lee joined Farnell in 2016 as Global Head of Operations – Sales, Marketing, and Technical, has 25 years' experience in the electronics industry, and has held prior leadership roles in supplier development, product marketing, and sales. As Global Head of Semiconductors and SBC, Lee is responsible for ensuring that customers and manufacturers continue to view Farnell as their global distributor of choice and the provider of cutting-edge semiconductor and SBC technologies. Simon has been with Farnell for 15 years and moves to the role of Global Head of IP&E having previously led Farnell's Semiconductor and SBC product segment. In his new role, Simon is responsible for leading the global product and supplier strategy for this important category. He is also a member of the Chartered Institute of Purchasing and Supply (CIPS).
The Technical University of Munich (TUM) Hyperloop Team, sponsored in part by Nicomatic GmbH, won the International Hyperloop Conteset in L.A. on a 1.2km-long track built by SpaceX, achieving a top speed of 482km/h and breaking the previous record of 467km/h. This year's pod was designed to be smaller, lighter, and faster, and employed Nicomatic's EMM Series 1.27mm-pitch connectors on its PCB motherboard, power supply units, and elsewhere in support of that goal.
Omnetics Connector Corporation published their Summer 2019 newsletter, which features evolving non-military Nano-D connector applications, Micro-D and Nano-D backshells, high-speed connector design, and upcoming trade show appearances, including DSEI, September 10–13 in London, and Space Tech Expo Europe, November 19–21 in Bremen, Germany.
Materion Corporation updated its comprehensive, 84-page Guide to High-Performance Alloys, adding even more information designed to help customers select and work with their alloys, including details about new alloys and expanded data on existing materials. Highlights include PerforMet™ alloy data for automotive powertrain applications, new galling data, updated fatigue data and charts, and updated wear data. September 2019 Connector Industry News
PEI-Genesis published two new blog posts: Enduring Harsh Environments with High-Speed Connectors and Meeting Military Ground Vehicle Design Challenges With Military Connectors. 
SV Microwave launched its brand new Cable Builder, which features a new look and several new features. Users can now alternate between connector and cable types at any time during the building process, request delay matching if desire, get an instant PDD of their chosen cable assembly, readily print and view their cable assembly datasheets, share their cable assembly designs with the simple click of a button, and view potential mating connectors for their creation. In addition, the custom-built cables ship in just five days.
Samtec's latest blog topics include the new Intel FPGA platform, which features Samtec interconnects; five things to know about board-stacking connectors for industrial applications, the effects of humidity on connectors; FireFly® DirectConnect™ technology for high-performance computing and network switching applications; an upgraded log-in system for its website, a new 5G microsite, and other website updates; harsh environments; extended life testing for connectors; the company's recent exhibition at the Flash Memory Summit; and extended-life products.
Molex launched its new TREND TALK series, which is designed to curate the tech industry trends the company finds most compelling, important, and potentially game-changing and address them from a comprehensive, but easy-to-understand, multi-industry viewpoint. The first edition in the series addresses the Industrial Internet of Things and the various opportunities that connected components can create.
Phoenix Contact's latest blogs explain how to turn your circuit breaker into an IoT-enabled device, share advice for saving valuable PCB space, and discuss high-power, maximum safety solution for the process industry.
TE Connectivity launched a new landing page dedicated to sensors for HVAC/R and building equipment. The page offers information about applicable temperature, humidity, pressure, and position sensors, a new whitepaper about the importance of pressure sensors in HVAC/R systems, application information, and other useful links.
Avnet released a new Guide on Connector Suppliers and the commercial, RF, high-reliability, and military interconnect options they offer to help customers choose the connector that not only meets their design requirements but is also from a supplier with expertise in the type of interconnect they need, has it relatively available with multiple sources to keep costs low, and won't go EOL next week.
Weidmuller is offering its THM MultiMark printer for $1 with any qualified purchase through December 31. The best-in-class, high-output printer is suitable for an extensive array of applications and is virtually maintenance-free due to its thermal transfer technology.
Molex launched a new Industrial Automation Solutions 4.0 web resource to help engineers prepare for the intelligent, gadget-rich, maximum-productivity, hyper-connected future enabled by the IoT and Industry 4.0.
Amphenol RF's new Wireless Infrastructure Solutions Guide is a digital short-form catalog designed to streamline the interconnect selection process within the wireless vertical. The comprehensive guide provides customers with an overview of next-generation mobile networks, 5G, and various core applications, along with valuable product information designed to help engineers develop the necessary infrastructure to support higher data rates.
AMETEK SCP recently secured $7 million in contracts to provide equipment for nuclear and diesel electric attack submarines for European and Asian partners. The company will supply hull penetrators, cable assemblies, and associated equipment for new construction and deep maintenance spares and will support installations, repair services, and training via its international field support team. September 2019 Connector Industry News
Swissmetal Industries Ltd.
, an international industrial company based in Switzerland that specializes in the design, development, production, and sale of specialized copper and copper alloy products, including Alloy C97 and various other materials used to manufacture connectors, screw machined parts, power generation components, and other industrial components, has announced the acquisition of all activities and assets of Baoshida Swissmetal Ltd., excluding real estate. All industrial and commercial activities will continue without interruption to ensure continuity of production and customer service and the company will continue to be managed by its current CEO, Dr. Claudio Penna, and his management team.
Cicoil is celebrating the 63rd anniversary of having invented the IDC Ribbon Cable, which significantly impacted consumer electronics and aerospace designs and enabled critical innovations by companies including IBM, Sperry/Univac, Honeywell, GE, and NCR.
September 2019 Connector Industry News > Facility News
Heilind Electronics opened a new distribution center in Mentor, Ohio, just a short distance from the Highland Heights distribution center it's intended to replace. The new state-of-the-art distribution facility spans 180,000 square feet and includes more shelf space, a larger carrier service delivery area, a conveyor belt system extending across 5,450 linear feet, and room for future expansion to accommodate the company's growing inventory, which includes items from more than 150 manufacturers. The new distribution center also boasts an array of advanced features, including a paperless picking system, automated in-line scale and dimensioner, and automated invoicing, and is equipped with redundant power and datacom systems to enhance uptime. Heilind is hosting an open house and tech fair at the new facility on September 18, featuring tours and representatives from more than 30 electronic component manufacturers.
Avnet secured Foreign-Trade Zone (FTZ) authorization from the United States Bureau of Customs and Border Protection (CBP) for its McKemy Distribution Center in Chandler, Arizona, which — at 400,000 square feet  — is now one of the largest FTZs in Arizona. The new FTZ designation allows Avnet to import products into the United States and store them without incurring a duty tax, contributes to the company's global logistics efficiency by ensuring that products no longer need to formally clear customs into U.S. commerce immediately upon receipt, and improves its cash flow by deferring payment on duties and tariffs until foreign products exit the zone for destinations inside the United States. It also allows the facility to serve as a duty-free hub for products bound for non-United States destinations, reducing tariff recovery fees for the company's international customers and for domestic customers shipping abroad by allowing products to transit through the facility to overseas destinations without incurring the same duties and tariffs as those entering United States commerce. September 2019 Connector Industry News
Molex announced the grand opening of a new research and development facility in Bridgewater, New Jersey, where, in 2018, it acquired Nistica. The new state-of-the-art Molex facility represents a significant investment in the future of optical wavelength solutions for telecommunications networks and features eco-friendly clean rooms and extensive capabilities for designing and prototype manufacturing optical solutions for the rapidly emerging segment of metro and long-haul telecommunications networks.
Harwin formally opened a new Apprentice Training Hub and a state-of-the-art R&D Center at its Portsmouth, England, headquarters as part of its continued efforts to address the skills gap within the engineering sector. Starting this September, those who join the company's apprentice program will benefit from ultra-modern, fully equipped facilities that are certain to provide an enhanced environment in which to develop their engineering skills. In addition, the R&D division will have access to cutting-edge resources that will significantly accelerate product development cycles.
Leoni is expanding its Wire & Cable Solutions Division facility in Cuauhtémoc, Mexico, by 7,000 square meters, with the option for an additional 3,000 square meters, to better support the electromobility industry. The expanded facility will increase production capabilities for both EV charging cables and Hivocar high-voltage cables for alternative-drive vehicles.
September 2019 Connector Industry News > Distribution News
Mouser Electronics
announced a global distribution agreement with Superior Sensor Technology, a leader in application-specific pressure sensors, and will add Superior Sensor Technology's differential low-pressure sensors to its sensor line card, including the HV Series family of high-performing, application-specific, low-pressure sensors and corresponding evaluation kits, which are designed for industrial heating, ventilation, and air conditioning (HVAC) applications.
Digi-Key Electronics recently added several new interconnect products to its line card, including Stewart Connectors' Ethernet 2.5G Shielded Modular Jacks, HARTING's Han® 1A Heavy Duty Power Connectors, Amphenol ICC's Minitek® 2.00 mm BMI Series Connectors, Molex's FSB5 Series 0.40mm-pitch floating SlimStack board-to-board connectors, and Mill-Max Mfg. Corp.'s new Compression Mount Spring-Loaded Connectors. September 2019 Connector Industry News
TTI, Inc.
is now stocking Amphenol ICC's Rugged MRU Series USB 2.0 Type-A connectors,TE Connectivity's AMP+ HVP 800 High-Voltage Connector System, and Kingbright's ambient light photo sensor and RGB color sensor.
PEI-Genesis is now stocking Amphenol ICC's portfolio of D-Sub Connectors, as well as Amphenol SV Microwave's RF and microwave connectors and cable assemblies.
Heilind Electronics
is now stocking Hirose's FH63 Series FPC/FFC connectors for applications including industrial robots and control equipment, car navigation and infotainment systems, handheld gaming devices, and medical electronics; Molex's Mini-Lock discrete wire cable assemblies for applications including consumer electronics, industrial automation, medical devices, and drones; All Sensors Corporation's (an Amphenol Company) line of high-accuracy MEMS piezoresistive low and ultra-low-pressure sensors and pressure transducers for medical and industrial applications; and Sensata Technologies' 116CP Series pressure sensors for light industrial applications like boilers, pumps, and food and beverage machines.
Mouser Electronics added more than 619 new products available with same-day shipping to its line card, including TE Connectivity's Buchanan Wiremate Inverted Thru-Board (ITB) Releasable Poke-in Connectors , TE Connectivity's ERFV Coax Connectors for 5G communications applications, a wide variety of 5G interconnect solutions from Molex, and Superior Sensor Technology's HV120 Differential Low-Pressure Sensors.
September 2019 Connector Industry News > Associations, Standards, and Certifications News
Amphenol Aerospace has become the first connector manufacturer qualified to provide all D38999/62 Size 8 sealing boots, which will be used with the new MIL-STD-1560 insert arrangements that require Size 8 twinax and coax contacts. September 2019 Connector Industry News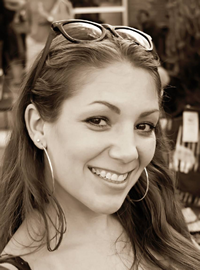 Latest posts by Christine Stieglitz
(see all)