Robotic Connectivity Products
This week's Product Roundup highlights connectivity solutions for robotic systems, including connectors, cables, cable assemblies, and sensors.
Robotic Connectivity Products
Omnetics Connector Corporation's PZN Polarized Nano Connectors are amongst the smallest, lightest-weight, and lowest-profile board-to-cable connectors available in the industry. Designed to deliver high-reliability, high-signal-integrity performance in applications subject to shock and vibration, the series features an ultraminiature package that's available in a variety of wired and board-mount options; a ruggedized, nanominiature pin-to-socket system with 4–24 gold-plated copper alloy contacts (even numbers only) a 0.025" (0.64mm) pitch ideally suited for high-density circuit modules; and LCP insulators designed to hold one row of pins and one row of sockets, which effectively polarizes the connector without the additional space required for guide pins. Surface-mount PZN connectors are available with horizontal (AA), vertical (VV), and straight through-hole terminations. Pre-wired and wired cable variants are available with discrete wire, twisted wire, cable, multiple-wire-type terminations and 30, 32 (standard), or 34AWG wire in standard (18") or custom lengths. They are also available with standard color coding (10 repeating colors per MIL-STD-681) or other wire colors. The series is rated for 1A per contact, 250VAC RMS at sea level, and 200 mating cycles in operating temperatures spanning -55°C to 125°C. High-temperature (200°C) and COTS versions are also available. Ideal applications include routing signals from a wide range of evolving devices in the micro and sensor industry and interfacing with standard PCBs for data processing. In robotics systems, they can be used to connect miniature linear actuators, route sense and/or drive signals to and from pneumatic actuators, respond to piezoelectric detectors, and drive hydraulic pistons and gears. For instance, at least one brand of prosthetic hands uses PZN connectors to facilitate finger bending and clenching.
Phoenix Contact's cabling solutions for robots and drag chains are especially designed to be permanently flexible. These cables ruggedly withstand continuous mechanical strain and welding sparks and exhibit extreme durability of more than 10 million bending and torsion cycles to ensure high-reliability, long-lifetime performance in high-stress applications. Ideally suited for use as sensor and actuator cabling on moving machine parts, these special, highly flexible and resilient cables are also available with a range of corresponding, proven-rugged cable rings, assembled cables, and distributor boxes. Phoenix Contact also offers a sensor/actuator cable configurator to provide easy access to optimal application-specific solutions.
Rosenberger's RoPD Connectors are magnetic self-mating connectors that enable easy handling and quick connections, ensure proper mating with no risk of canting in even hard-to-reach locations, and support safe, reliable power and data transmission in light electric vehicles including pedelecs, e-bikes, e-scooters, and wheelchairs and unmanned ground vehicles including mobile robots and drones. They also have a breakaway function that facilitates both quick and easy deliberate unmating and automatic unmating should the plug or cable be subjected to acute tensile force, be it accidental or intentional, to prevent potential injury to users, the connectors, and connected devices. RoPD connectors are particularly well suited for data communication, power transmission up to 60V, and current loads up to 40A and feature a high-tolerance pin and socket design that supports high mating cycles in applications like battery charging, where frequent connections and disconnections are required. Their four data contacts and two power transmission pins make hot-plugging capabilities unnecessary, as the data contacts only activate the power upon connection, and the four data contacts can also be used as a BUS system with an additional supply voltage. Other RoPD benefits include robust water-, shock-, and -vibration-proof performance, UV resistance, zero-force self-located mating, a shallow mounting depth, and reliable contact pressure. Cable assemblies rated for 10A, 25A, 30A, and 40A, 60VDC, IP67 protection, and more than 2,500 mating cycles in operating temperatures extending from -40C to +65C are available equipped with straight or right-angle RoPD charging connector jacks, round or square RoPD battery panel plugs, flexibly seated RoPD slide-in panel jacks, PCB connectors, and protective caps. Versions of the RoPD system are also available for EnergyBus applications.
Smiths Interconnect's M12 Series Connectors are safe, robust, and proven-reliable and are designed to enable timesaving and tool-free installation and ensure both efficient communication and high-uptime performance in a wide range of harsh industrial applications with challenging space and weight limitations, including robots, factory automation equipment, machine tools, Gigabit communication networks, motor drives, conveyor systems, material handling equipment, and elevators. The series features Smiths' proprietary Hypertac hyperboloid contacts, which deliver unrivalled performance, ease of use, and unparalleled reliability; comprehensive sealing properties that deliver a competitive edge by preventing the ingress of dust, moisture, dirt, and oil to ensure uninterrupted signal integrity; and a unique side-loading contact retention system that provides positive contact retention and simplifies the assembly process to further enhance user friendliness and reduce installation time. It also features a common IP67 metal housing design with 360° EMI shielding, A or D coding, three- to eight-way insert options, and crimp or solder terminations and is qualified to both French and European rail fire and smoke standards.
Positronic SGM Series miniature, high-density, rectangular connectors are designed for use in industrial and military rack-and-panel applications, including robotic systems, and available in a variety of configurations for broad application suitability. The series offers 13 connector variants with 4–75 fixed, size 22, precision-machined, gold-over-nickel-plated copper alloy contacts with solder cup, wrap post, straight solder, and compliant press-in PCB terminations, as well as thermocouple contact options. It also features closed-entry female contacts with the PosiBand system, which reliably prevents damage in applications with harsh environments, blind mating conditions, and high mating cycles to ensure consistent electrical performance. Additional features include aluminum housings and backshells with yellow or black anodize coatings, quick-disconnect locking mechanisms, passivated stainless steel jackscrews, a multitude of polarization and eying options, and glass-filled DAP inserts in gray (standard), black, or green, and a wide range of accessories. The series is also rated for up to 13A, 250VAC, and 1,000 operations (per IEC 60512-5) in temperatures extending from -55°C to +135°C and is qualified to MIL-DTL-28748/7 and MIL-DTL-28748/8, approved to UL E49351 for telecommunications applications, and intermateable with both the SGMC and SMPL Series.
Stewart Connector's new M12 X-Code Field-Terminable Plug is designed to provide rugged power and signal solutions in harsh environment applications including industrial automation equipment, alternative energy installations, sensor networks, communication systems, and robotics. The industry-standard M12 X-Code design combines the transmission reliability of its field-proven RJ45 plugs with the robust characteristics required in industrial environments and enables quick and easy installation without any special tooling, which supports in-field termination and reworking and can help reduce installation time and costs. The new M12 X-Code connector has eight positions to support 10GBase-T and 1000Base-T Gigabit Ethernet connectivity and data transmission and IP67 sealing for mated protection and is compatible with both solid and stranded 26–24AWG wire.
ITT Cannon's versatile, circular Trident Neptune Metal (TNM) Series connectors are designed to meet the needs of industrial and transportation systems that require shielding, sealing, and the extra durability of a metal shell, including robotic systems. As part of the larger Trident Connector System, TNM Series rugged power and signal connectors employ the same Trident contacts used throughout the product line plus membrane seals and its Universal Shielded Endbell — all of which helps make the series both cost effective and easy to assemble. The series also features nickel-plated zinc alloy shells in cable-connecting and flange-mount receptacle and cable-connecting plug styles with 360° shielding and IP67 sealing, black UL94 V-0 thermoplastic insulators, and 4–19 tin-, gold-, or silver-plated copper alloy crimp contacts. The series supports mixed signal layouts rated for 16A, power contact layouts rated for 30A, and 20–8AWG cable, complies with UL 1977, CSA C22.2, and RoHS requirements, and is also rated for 250VAC operation in temperatures extending from -55°C to +105°C for 200 mating cycles.
SV Microwave offers a suite of RF connectors and cable assemblies designed to ensure high-signal-integrity performance in robotic and automation equipment by effectively protecting high-speed data transmissions from EMI and RFI. The product portfolio includes a variety of millimeter-wave and SMPx coaxial connectors and cable assemblies, as well as threaded and push-on RF connectors designed to deliver extreme frequency capabilities to 26GHz and beyond with industry-leading signal fidelity in the 5G and robotic frequency spectrum. Key characteristics include performance from DC to 110GHz, threaded- and push-on coupling mechanisms, solderless and solder terminations, and off-the-shelf availability through distribution. SV Microwave also offers robotic and automation system development services backed by proven experience.
METZ CONNECT offers a range of M12 D- and X-coded connectors and cable assemblies ideal for harsh-environment data communications applications in Industrial Ethernet networks, robotics, automation, and control systems, and intelligent traffic control systems. The range includes four-pin M12 circular plugs with D-coding for two-pair twisted-pair Cat 5e connections with 100Mb/s transmission rates and several eight-pin, X-coded plugs, jacks, and feedthrough adapters for four-pair twisted-pair Cat 6A connections with gigabit data rates. All of the M12 connectors in the range exhibit high mechanical and electrical strength and robust EMI shielding and, when mated, provide IP67 protection against the ingress of dirt and moisture to ensure safe, reliable contacting and error-free data transmission in even challenging environments. The M12, X-coded jack pictured here, for instance, has a rugged die-cast zinc housing comprised of just two parts, supports Cat 6A field assembly per IEC/PAS 61076-2-109 without any special tools, accepts AWG 26/1 to 22/1 and 26/7 to 22/7, and delivers 10Gb/s data rates per IEEE 802.3an.
NorComp's M12 Connector Series is part of its VULCON range of compact circular connectors and is engineered to reduce installation and tooling costs, provide high-performance connectivity, and minimize equipment downtime in a wide range of harsh-environment applications, including robotic control systems, ruggedized networking equipment, industrial controls, automation equipment, remote process sensors, and power conditioning systems. The series offers A-, D-, L-, and X-Coded M12 connectors with 3, 4, 5, 6, 8, or 12 non-removable contacts, as well as pre-cabled assemblies, and can be customized for use in rail and aviation projects subject to more stringent ruggedization and reliability requirements, such as rail lighting, door, sensor, and brake systems. The A-Coded M12 connectors are especially ideal for use in sensors and actuators, the D-Coded M12 connectors are especially ideal for EtherCAT and PROFINET networks, and the X-Coded M12 connectors are especially ideal for 10Gb/s Ethernet (GbE) applications. VULCON M12 connectors feature nickel-plated brass shells and nuts, UL94 V-0 PBT insulators, gold-plated brass contacts, and IP67 EDPM O-rings and are available in cable- and panel-mount configurations with solder-cup, vertical through-hole, or right-angle contact terminations, optional EMI shielding, and optional plastic or metal dust caps for additional environmental protection. They are rated for operating temperatures extending from -40°C to +85°C and are compliant with RoHS2 requirements.
Mill-Max's new Omniball spring-loaded contacts are specifically designed for sliding and rotational connections. The new spring-loaded, surface-mount contacts have an innovative, patent-pending design with a gold-plated rolling-ball interface in place of a traditional plunger to allow mating components to engage in lateral, rotational, and angular alignments (vs. traditional axial or vertical alignments) and ensure optimal electrical, mechanical, and structural reliability. When engaged, the ball compresses and rolls, allowing the mating surfaces to make contact and smoothly slide parallel to each other. Spring force maintains consistent electrical contact between the mating surfaces while the rolling action alleviates connector damage concerns common to traditional plunger-style spring pins in these types of applications, including binding, premature wearing, and structural failure. The new Omniball contacts have a maximum stroke of 0.030" (0.762mm) and an overall height of 0.266" (6.67mm) and have been tested to 1,000,000 compression and rolling cycles at half-stroke while still meeting specifications for maximum contact resistance of 20mΩ, 3.5A rated current, and 55g spring force at mid-stroke (0.015" or 0.381mm). Ideal applications for the series include any application that involves sliding or rotating connections, such as twist-and-lock cable connectors, smart-lens camera connectors, and rugged and IP-rated connectors with quarter-turn and threaded mating mechanisms, as well as robotics, docking stations, quick connects, and blind-mating applications. The new contacts are available as both individual pins and in a four-pin circular connector that's especially well-suited for round cable connector applications and can be shipped in tubes or tape and reel packaging. Custom designs are also available upon request.
Cinch Connectivity Solutions' Semflex Flexible Bulk Cable product line offers a variety of 50Ω cables with different flexibility, connector retention, torque, crush resistance, stability, repeatability, and temperature characteristics to meet a wide range of performance and cost requirements, including those in demanding industrial automation, military, and commercial applications. The HP Series has a long history in military and aerospace applications including ground, sea, and airborne systems, as well as test and measurement applications, and is also well suited for use in robotics. It offers high performance and flexibility, a wide range of precision connectors for applications up to 50GHz, and a triple shield construction for connector attachments that exceed 70lbs of pull-force and harsh handling including radial torque, continuous flexing, and wide temperature extremes. The LA Series provides the best available combination of low attenuation, phase stability, and mechanical performance and is carefully engineered to provide excellent bend and crush resistance properties compared to other ultra-low-loss cables. The SW Series employs the same microporous PTFE dielectrics used in high-performance, low-loss cables but with a simple double-braid construction to bridge the gap between lower performance RG cables and expensive high-performance cables. The SM Series offers a flexible alternative to semi-rigid cable and employs the same connectors and assembly tooling for 0.086" and 0.141" versions, allowing designers to bypass the cumbersome and costly step of fabricating 3-D drawings for significant cost savings and accelerated time to market. It is especially well suited for military ECM and guidance systems, commercial antennas, communications applications, and anywhere compact, high-density coaxial interconnects are needed. The KW Series has the same ultra-low attenuation of rigid, corrugated, air dielectric cables but offers higher power ratings and incredible flexibility that makes it quicker, easier, and less expensive to route cable in tight spaces, such as cabinets and airframes where rigid cables require special tooling or simply do not fit. The line also offers nine of its best-selling flexible cables in 25' bulk cable packages.
PEI-Genesis stocks Anderson Power's PP 15/45 Powerpole Touch-Proof Stackable Connectors, which are specifically designed to provide safe, flexible, reliable, and cost-effective performance in high-voltage applications where personal safety is critical, including industrial robotics applications. The series meets the accessibility requirements of UL1977 section 10.2, is recommended for applications over 50V, and is rated to provide 15A, 30A, or 45A and 600V continuous AC or DC operation in operating temperatures extending from -20°C to +105°C for up to 10,000 connect/disconnect cycles. It also features UL94 V-0 housings with a positive latching mechanism and integral strain relief, supports 20–10AWG wire, and offers a variety of contact sizes in reeled or loose piece packages to support low- to high-volume production needs.
I-PEX ES Grippers are equipped with its ESTORQ electrostatic capacitance torque sensors, which accurately detect and control torque generated by the revolving motion of various kinds of robots and automated assembly machines and smaller, lighter weight, lower cost, and less complex in terms of component parts than torque sensors that employ conventional strain gauges rather than electrostatic capacitance systems. They also have an integrated microcomputer that negates the need for an outer module for corrective processes. I-PEX ES-Grippers with ESTORQ sensors are optimized for mating connectors and are capable of automatically adjusting for precise horizontal and rotational insertion alignment in robotics assembly equipment. ES-Grippers with a standard design are optimized for inserting FPC, FFC, MINIFLEX, and EVAFLEX connectors, while those with a vertical design are optimized for wire-to-board, ISH, and IASLP connectors.
Samtec's Edge Rate rugged, micro-pitch mezzanine connectors strips are designed for high-speed, high-cycle applications. The surface of Edge Rate contacts is milled to create a smooth mating surface area, unlike stamped contacts, which mate on a cut edge. This smooth mating surface reduces the wear tracks on the contact and increases the durability and cycle life of the contact system. It also lowers insertion and withdrawal forces, allowing the connectors to be zippered when unmating. The 0.8mm-pitch, rugged, high-speed ERM8 and ERF8 terminal and socket system is available in vertical, right-angle, and coplanar designs with optional 360° shielding, latching, and locking options. Micro coax and twinax cable assemblies complete the board-to-board and wire-to-board offering. Ideal application for Edge Rate connectors systems include robotic and medical equipment, 5G infrastructure, data networks, and other high-speed systems.
Allied Electronics & Automation stocks TE Connectivity's Industrial RJ45 Cat 6A plug, which is based on common core technology used throughout its entire industrial RJ45 product family and designed to enable quick, error-free, and tool-free in-field installation in IP20 Cat 6A Ethernet applications including control cabinets, robotics, motors and motor controls, and machinery. The ruggedized, single-piece RJ45 plugs include an automatic wire cut-off function that enables error-free installation in less than just one minute and ensure optimal performance in the field, delivering 10Gb/s data rates and supporting bandwidths up to 500MHz. Upon closing the core housing, the wires are connected to the plug contacts and the excess wire is cut off. The plugs also feature a metal latch and optional sealed housings designed for IP65/IP67 performance, terminate 26–22AWG solid and stranded Cat 6A wire without any tools, and support a minimum of 750 mating cycles.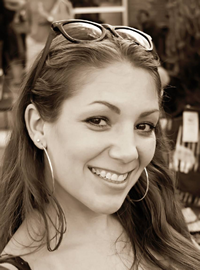 Latest posts by Christine Stieglitz
(see all)