Plastic Optical Fiber Connectors
This week's Product Roundup highlights plastic optical fiber connectors from leading suppliers. Plastic optical fiber (POF) cables are made from light-conducting plastics, polymers, and acrylics, are typically used for short, low-speed data links and illumination, and are renowned for their ease of installation, low cost, and flexibility.
Plastic Optical Fiber Connectors
Molex offers fully customizable plastic optical fiber (POF) cable assemblies and harnesses, which provide rugged, flexible, cost-effective and -competitive optical cabling solutions ideal for use in a wide range of industrial, medical, transportation, renewable energy, smart grid, and consumer electronics applications. Molex also offers custom hybrid POF harnesses with features that simplify and speed up installation and solve routing issues. In addition, Molex POF and hybrid POF cable assemblies equipped with D-Sub connectors enable the use of both signal and fiber contacts in a single, compact cable harness. Customization options include polymer and metal connectors with robust insertion loss performance (<2.8dB/connector), jacket materials and colors, temperature ratings extending from -55°C to +105°C, UL certification, and cable lengths and tolerances. POF assemblies are ideal for use in commercial vehicle applications including rail infrastructure, rolling stock, and high-speed trains; industrial automation applications including Ethernet networks, factory automation equipment, fieldbuses, robotics, and sensors; medical applications including galvanic isolation, imaging, and optical sensors; and sustainable energy applications including control systems, inverters, drives, pitch control, power electronics (e.g., IGBTs and IGCTs), sensors, and wind turbines.
Allied Electronics & Automation stocks HARTING's Han-Modular Series connectors, which allow users to quickly, easily, and cost-effectively create optimized solutions for a wide variety of industrial applications by combining individual modules designed to transmit different media. The series is available with sliding, docking, or hinged frames and an extensive range of modules, hoods, housings, and accessories, and supports hybrid combinations of up to 12 off-the-shelf multimedia modules, enabling power, signal, data, and even compressed air transmission in space-saving, single-connector solutions with standardized footprints that enable easy integration into both new and existing equipment. Han-Modular Series connectors were also the first smart connectors capable of connecting to the Industrial Internet of Things (IIoT) at the component level and are easy to install, remove, and swap out, enabling extensive design flexibility and fast and easy retrofits within the same standard footprint. The series offers more than 40 module types, including placeholder modules for futureproofing in application areas with rapidly evolving performance standards, and can support 5–200A, 50–5,000V, pneumatic tubes spanning 1.6–6mm inner diameter, sensitive bus signals, and fiber optic signals over both plastic optical fiber (POF) and glass fiber cables.
PEI-Genesis supplies SOURIAU's UTO Series robust metal and shielded connectors, which support a wide variety of contacts — including machined crimp contacts, stamped and formed crimp contacts, coaxial contacts, PCB contacts, and size 16 fiber optic contacts designed to accommodate plastic optical fiber (POF) with a 0.039" core and 0.086" jacket — in mixed power and signal layouts that help reduce system complexity and minimize component and installation costs. UTO Series connectors are IP68/69K dynamic mated for waterproof performance in demanding indoor and outdoor applications, including those that require continuous underwater immersion, routine pressure washing, and dust protection, and are EMI shielded (65dB at 100MHz) to ensure high signal integrity performance in areas with high electromagnetic radiation. The series also ruggedly withstands climate ingress and exposure to salt spray (48 or 96 hours) and corrosive atmospheres while maintaining its mechanical and electrical functionality. In addition, it features a 1/3 bayonet coupling mechanism, which only requires a third of a turn to fully mate connectors and provides both audible and tactile confirmation of proper mating, effectively reducing installation time and eliminating connection uncertainty. The series' size 16 fiber optic contacts for POF are spring loaded to avoid any air gap between the two optical faces, precision manufactured to ensure low insertion loss performance, and available as single jumpers, multiway harnesses, and active devices housings, depending on customer requirements. They support 650nm wavelength POF with maximum typical optical insertion loss of 2dB, exhibit 49N cable retention strength, and are rated for 50 mating cycles without cleaning, and a maximum of 500 mating cycles, in operating temperatures extending from -25°C to +70°C. Ideal applications for UTO Series connectors include energy generation, robotics, machine tools, building automation and control, instrumentation measurement, off-road vehicles, mining and railway equipment, and telecom data infrastructure.
HARTING's PushPull Fiber connectors provide robust, quick-connect solutions for SCRJ plastic optical fiber (POF) and LC glass optical fiber (GOF) in single-mode and multimode applications. They have corrosion-resistant hoods and housings designed for high packing densities, IP65/67 environmental protection, two duplex optical contacts, and an internal locking mechanism that provides secure connections without any twisting or lever action. This internal locking mechanism enables both quick and easy mating an unmating in hard-to-reach and harsh environment locations, as well as higher-density layouts, and emits an audible click to confirm proper mating. These PushPull Fiber connectors also support 5.8–7.2mm outer-diameter GOF cable and 6.5–9.5mm outer-diameter POF cable and exhibit high mechanical stability. They are rated for a minimum of 200 mating cycles in operating temperatures extending from -40°C to +70°C and are UL approved.
FiberFin is dedicated to transforming the world to plastic optical fiber (POF) and offers a complete line of industrial-grade POF products, including POF cable, connectors, terminated cable assemblies, and accessories. Its extensive range of POF connectors includes DIN, FC, LC, Light-Seal, MOST, RedLink, SC, SCRJ, Sensor Ferrules, SMA 905, SMI, ST, TOSLink, and Versatile Link variants. The SC Duplex Light-Seal connector pictured here is designed for use with 1.0×2.2mm POF in applications including Fast Ethernet, medical instruments, high-voltage isolation, industrial data links in factory automation and plant control systems, and intra-system, board-to-board, and rack-to-rack system links. It has RoHS compliant, UL94 V-0 plastic housings, incorporates FiberFin's patented Light-Seal Swage Technology, and exhibits ultra-low insertion loss and back reflection. It is rated for operating temperatures extending from -40°C to +85°C and is compliant with Telcordia GR-326-3 CORE, IEC60B74-14, F04 (JIS C5973), FOCIS-3, and TIA/EIA-604-3A.
Industrial Fiber Optics designs and develops an extensive range of standard and custom plastic optical fiber (POF) connectors, including SMA, ST, FC, SC, Versatile Link, F05, F07, DNP, and SMI variants. The ST POF connector pictured here (PN 51 0168) is a durable, low-cost connector with a one-piece, quick-polishing stainless steel alloy ferrule, a cast zinc retention nut, a blue, standard-length strain relief boot, and a dust cap. The connector crimps directly onto 2.2mm-diameter POF cable jackets to eliminate cable pull-away, supports operating temperatures extending from -40°C to +85°C, and exhibits typical loss of 1.5dB at 650nM, 25°C, and 50% relative humidity. Ideal applications include an expansive range of indoor applications requiring ST connector terminations and plastic optical fiber.
Broadcom's AFBR-5972Z Transceiver is a compact 650nm transceiver equipped with a compact Versatile-Link duplex connector (AFBR-4526Z) that's compatible with existing simplex Versatile-Link connectors and provides system designers with the ability to implement Fast Ethernet (100Mb/s) over standard-bandwidth 0.5±0.05 NA plastic optical fiber (POF). The small, space-saving transceiver has a form factor similar to UTP connectors, establishes LVPECL input and output data connections, and enables LVPECL signal detect output. It supports POF link lengths up to 50m (NA0.5) or 70m (NA0.3), 3.3V operation, and operating temperatures extending from -40°C to +85°C and is lead-free, RoHS-compliant, and compatible with IEEE 802.3 100BASE-FX PMA via POF polarization mode dispersion (PMD). Ideal applications include Industrial Ethernet and Fast Ethernet over polymer optical fiber PMD, networking in harsh environments like factory automation or power generation and distribution systems, and supporting various Ethernet Fieldbus protocols.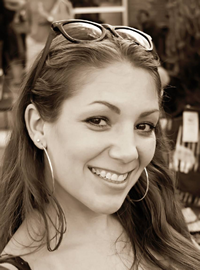 Latest posts by Christine Stieglitz
(see all)