New Product Roundup for May 25, 2016
Learn about the newest product introductions from your favorite interconnect suppliers.
Product Roundup
AVX Corporation has released two new series of wire-to-wire (WTW) connectors that deliver considerable cost and space savings in a broad range of industrial electronics designs – the 9286-200 Series reduced thru-wire connectors and 9286-250 reduced junction box connectors. These latest additions to AVX's industry-proven 9286 family of poke-home discrete WTW connectors feature an active stainless steel spring contact with mechanical properties that allow it to provide maximum wire retention for 18 – 24AWG solid and stranded wire gauges. Capable of accommodating simple strip-and-poke-home wire insertion and twist-and-pull extraction, which is especially beneficial in field installations, these high-spring-force stainless steel contacts also effectively replace the push-button activation mechanism that traditional two-piece plug-and-socket WTW connectors require for wire insertion and removal for significant cost savings. Both new 9286 poke-home WTW connectors are rated for 300VAC and operating temperatures spanning -40°C to +130°C, stand a mere 4mm high, and measure a slight 16mm in length. Available in one to six positions, the 9286-200 Series reduced thru-wire connectors measure between 8mm and 24mm in width, and have three current ratings: 3A (24AWG), 5A (22 and 20AWG), and 8A (18AWG). Available in four to eight positions, the 9286-250 reduced junction box connectors measure between 8mm and 16mm in width and have four current ratings: 3A (24AWG), 7A (22AWG), 8A (20AWG), and 9A (18AWG).

Fischer Connectors
launched an even smaller ultraminiature connector, MiniMax 06, as an extension of its miniature high-density product range, the Fischer MiniMax Series. The MiniMax 06 connector can include up to 12 power and signal contacts in a footprint of only 10mm. This corresponds to a density factor of 0.83 – a unique technological feature for a connector with standard 0.5mm contacts. The MiniMax 06 also includes a new unique configuration with two signal and two high-power 1.3mm contacts for applications that require 10A or more power, doubling the standard 5A current rating of the existing MiniMax product line. Also available as a pre-cabled solution, MiniMax 06 is ideally suited for handheld or body-worn applications when space is limited. Tested for high-speed protocols such as HDMI and data transfer up to 10Gb/s, the series also addresses the growing market need for higher data transmission rates. With its new smaller version, the Fischer MiniMax Series now comes in two sizes, 06 and 08, with receptacles of 10mm and 12mm footprints respectively. Configurations range from four to 24 contacts.
GTK's K series subminiature (2.92mm) connectors and cable assemblies are ideal for use in high-frequency applications that are typical in military, security, and instrumentation markets. The K series connector is identical to and fully compatible with the SMA connector series with the same physical dimensions, but it uses an air dielectric that ensures superior performance at high frequencies. The 50-ohm-impedance, screw-coupling connectors can operate at up to 40GHz frequency when used with high-performance cables. The outer connector shell is manufactured from stainless steel, with both male and female contacts having a 30µ" gold finish as standard. Connectors are available in panel- or cable-mount types in both male and female versions. K series cable assemblies are manufactured using semi-rigid cables to maximize performance at the highest frequency. End-launch and panel-mount jacks as well as in-series adaptors are also available.
HARTING introduced the Han ES Press, which is based on a cage clamp terminal and enables rapid tool-less installation and contact bridging with prefabricated jumpers. Unlike other implementations of this termination technology, the cage clamp terminal of the Han ES Press is delivered pre-loaded. The user just moves an actuator into the contact chamber to close the cage clamp terminal around the conductor again. The result is a connection that boasts high tensile strength, is vibration-resistant, and reliable. Due to the pre-loading of the cage clamp terminal, no force is required on the part of the user to insert the conductor into the contact chamber. As a result, the Han ES Press is ideal for the termination of conductors with or without ferrules. In addition, the contact insert provides the user with options for potential multiplication and the deployment of star or delta circuits for motor control. This is made possible by jumper bridges (longitudinal and transverse), which can be plugged onto the insulation body. The Han ES Press is available in versions for housing sizes Han 6 B, 10 B, 16 B, and 24 B. All variants are compatible with the other inserts in the Han E, ES, and ESS series.
Ironwood Electronics launched a new high-performance BGA socket for 0.5mm-pitch BGA 153-pin ICs. The SG-BGA-7292 socket is designed for an eMMC memory package and operates at bandwidths up to 30GHz with less than 1dB of insertion loss. The sockets are designed to dissipate up to several watts without extra heat sinking and can handle up to 100 watts with a custom heat sink. The contact resistance is typically 20 milliohms per pin. The socket connects all pins with 30GHz bandwidth on all connections and is mounted with a patented technology that allows for mounting with no holes in the target PCB, no soldering, and minimal footprint. It can be mounted on any existing PCB with its exclusive placement/epoxy system. The SG-BGA-7292 sockets are constructed with a high-performance and low-inductance elastomer contactor. The temperature range is -35°C to +100°C; the pin's self-inductance is 0.15nH with a mutual inductance of 0.025nH; and capacitance to ground is 0.01pF. Current capacity is 2A per pin.
Mill-Max announced an addition to its spring-loaded pin selection with the introduction of the 0973-0-15-20-77-14-11-0. This new offering has a solder cup designed to accept up to 20AWG wire, has a maximum stroke of .080″ (2.03mm), and can be used at a minimum spacing of .100″ (2.54mm). The shoulder and barb features are located and designed to allow easy and reliable assembly into connector housings. The terminating wires may be passed through a connector housing and soldered to the cup of the 0973. Once the soldering is complete, the wires can draw the 0973 spring pins into the housing and the spring pins can be secured with the press-fit. With the pins securely pressed into the housing, the shoulder acts as a stop, retaining the pins in the event the cable or wires are strained. The shoulder will also prevent push-out of the spring pin if the plunger end is over-compressed. These design features make the 0973 ideal for cable and bulkhead-style connector assemblies. The 0973 spring pin has a working travel of .040″ (1.02mm) and a maximum mechanical travel of .080″ (2.03mm).
Molex introduced the MXMag Gigabit Single-Port RJ45 connector. With options suitable for automated reflow-solder assembly, the integrated magnetic jack provides OEMs with a high-speed assembly solution without compromising the robust and reliable through-hole PCB connection. Capable of 10/100/1000Mbit transmission speeds, the magnetic jack is available with varied pin assignments, circuits, LEDs, and EMI shield options to meet requirements for the majority of right-angle custom magnetics. Suitable for both commercial (0˚C to +70˚C) and industrial (-40˚C to +85˚C) operating temperatures, applications can be varied, from set-top boxes and point-of-sale terminals to security cameras and vision equipment. Typical industry applications include the industrial, infrastructure, commercial, and telecom and networking sectors. Additionally, the connector offers a compact size, with a depth of just 21.56mm (0.85″), and a robust design: The magnetic jack is tested to withstand 2,500 mating cycles, which is more than three times that of comparable products on the market for use in high-vibration environments and mission-critical applications.
WAGO's new mounting carriers provide a secure fit for 221 LEVER-NUTS compact splicing connectors on DIN rails and simplify access to and assignment of connected conductors. Unique design features offer installers the ability to access 221's operating levers, even after installation. Carriers are open on one side to allow conductors to be conveniently connected and removed before or after insertion. Benefits include horizontal or vertical mounting on DIN rail or screw-on to flat surfaces; front remains open for all four mounting options; and miniature mounting clamps ensure that connectors never slip out of the carrier. The 221-500 carriers offer effortless tool-free installation and are compliant with international VDE standards. A spot for self-adhesive marking provides a clear overview of wire assignment in the cabinet – even if the original installation has been modified or expanded.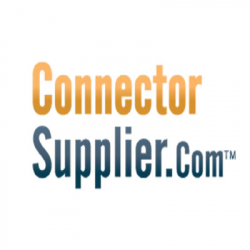 Latest posts by Connector Supplier
(see all)