New Product Roundup for July 18, 2016
Learn more about some of the best new products available in this week's product roundup.
Wieland Electric has developed a series of cable shield terminals designed to provide simple, reliable cable grounding connections. Designed to accommodate cable diameters from 8mm to 32mm, the fasis WST terminals provide vibration-proof grounding of shielded cables. Constructed from hardened steel with high corrosion resistance, these durable terminals are available in configurations for mounting on busbars, TS35 DIN rail, C-profile rails, or direct screw-mounting on flat surfaces. The fasis WST Series shielding terminals are ideal for industrial machinery and power equipment that requires grounded cable shields. They deliver low-impedance, large-area grounding connections for shielded cables, facilitating immunity from interference in industrial and process networks, for fault-free factory operations.
TE Connectivity introduced its Snap-Lug power connector, a ruggedized power connector that enables a dependable and rapid method for interconnecting heavy-gauge power cables to bus bars, relays, batteries, power cables, grounding devices, and more. The Snap-Lug connector replaces current terminal lugs with a safe, reliable, quick disconnect without the need for a torque wrench or nuts and washers. They are used in military ground vehicles, commercial aviation, and industrial commercial vehicles. These connectors are color-coded and keyed for polarity to help prevent damage from accidental polarity reversal. The easy-to-use design saves time through a snap-on/push-to-release installation feature. The self-locking connector can also withstand high vibrations and extreme temperatures to enable continuous power in harsh environments. The shrouded, isolative design has no exposed metal, enabling a safe connection of power.
Siemon Interconnect Solutions introduced straight, right-, and left-angled RJ45 ruggedized cable assemblies that are designed for high-temperature applications and rapid changes of temperature. The right- and left-angle assemblies are designed for low-profile applications where space is at a premium. The thermoplastic-elastomer (TPE) jacket version as well as the polyurethane (PUR) version have been successfully tested to a 75°C (167°F) operating temperature, well above standard commercial-grade RJ45 patch cords, which operate at a maximum of 60°C (140°F). These robust cable assemblies also protect data from industrial elements like noise, chemicals, and mechanical extremes. TPE-jacketed assemblies are highly flexible and rated for more than one million flex cycles, making them an ideal choice for robotics and other applications that inflict high levels of mechanical stress. Additionally, the ultra-slim boot design supports high-density applications, and an integral latch guard provides an anti-snag feature when pulling through pathways or cable bundles.
RF Industries' OptiFlex Hybrid Connector System (OHCS) enables a quick and reliable installation or retrofit of a hybrid cable. The OHCS combines multiple fiber optic and power connections into a single connection. Traditional hybrid cable installations feature a breakout with separate power and fiber connections. The single connection point with OHCS reduces the chance of contamination of or damage to the individual fiber connections. The quick-mating connector has an ergonomic 1/3-turn locking feature with audible click. The built-in MPO or MU high-density fiber optic connector can accommodate up to 22 single-mode or multimode fiber connections and includes up to three contacts for AWG 16 to AWG 8 copper wires. Manufactured of high-strength thermoplastic, the connectors are UV- resistant, corrosion-free, and IP68-rated for outdoor harsh environment operation.
Phoenix Contact's ME-IO housing allows design engineers to create and build their own custom controllers, rather than settling for an off-the-shelf controller that doesn't suit the application needs. A variety of widths, heights, and configurations yield a wide range of design options. The ME-IO can accommodate up to 60 connection points in an 18mm-wide package. If the job requires more space for complex designs or larger components, larger widths of 37.6mm and 75.2mm are also available. The housing has two types of plugs for fast and easy field termination. It features built-in backplane communication for scalable design, without taking up valuable connection points for communication. A variety of accessories are also available, including different cover sizes, pre-drilled covers for LEDs, and a rotatable marking cover.
ODU's new ODU-MAC ZERO offers versatile modularity in the smallest of spaces. The hybrid connector comes in a mini plastic housing with space-saving geometry that enables the placement of a range of modules to reliably transmit signals, power, light waves, data, and coax. Customers choose the modules they need and can combine up to nine units. In place of an aluminum frame, the housing of the ODU-MAC ZERO has integrated rails, which makes magnetic components unnecessary. The frameless and ergonomic design provides three different cable outlets. Easy handling is ensured through low mating and demating forces as well as per-module coding options or color-coded cable bend reliefs. The connector's SNAP-IN locking with breakaway function ensures quick emergency release of the connection.
Molex LLC introduced Temp-Flex Multicore Cable, a customizable, multi-conductor hybrid cable. The cable uses Temp-Flex and Molex core competencies to combine fine wire, coax, twinax, triax, twisted pair, tubing, and strength members in a single high-flex cable solution. A multifunction design combined with high-performance construction allows Temp-Flex Multicore Cable to meet data, signal, and power requirements in harsh environments and under critical conditions. Commercial applications for Temp-Flex Multicore Cables include audio/video, entertainment, in-flight entertainment, and instrumentation, while medical applications focus on diagnostic, imaging, and surgical equipment. The cables are also ideal for aerospace and defense applications such as control centers, instrumentation, vehicles, radar, satellites, and vision systems.
For applications requiring miniature receptacles, Mill-Max now offers four diverse, off-the-shelf products that are suitable for use in high-density configurations down to 1mm pitch. Each receptacle contains a three-finger, beryllium copper contact with a diameter range of .008″ to .013″. The contact has a low insertion force so it is compatible with miniature leads subject to bending. Two of the receptacles, 0439-0-15-15-04-27-04-0 and 8210-0-15-15-04-27-04-0, have solder tails for through-hole applications. The tail diameters, .014″ and .012″ respectively, minimize the size of the PCB holes to accommodate tight pitch layouts. The 0439 provides an above-board height of .090″ while the 8210 sits at .100″. The 4428-0-43-15-04-14-10-0 receptacle is a low-profile, solder-mount, open-bottom receptacle fitted with Mill-Max's Organic Fibre Plug, which provides a temporary solder barrier to prevent solder paste from entering the contact area during assembly for paste-in-hole reflow soldering. The last of the four receptacles is the 9928-0-15-15-04-27-40-0, an SMT receptacle mainly used for 1mm-grid socket configurations such as in BGA socket and adapter pairs. The small .016″ diameter base of the receptacle is ideal for 1mm-grid PCB layouts, and the .090″ height helps keep overall packaging profiles to a minimum.
Fischer Connectors launched a single-fiber optic connector (FO1) within its Fischer FiberOptic Series. This miniature, lightweight, rugged connectivity solution is easy to use and ensures premium performance even in harsh environments. The FO1 connector is available either in pre-configured reels or integrated into custom assemblies for applications such as instrumentation, sensing, defense, and broadcasting, to name just a few. The FO1 connector integrates fully into the existing Fischer FiberOptic Series, well known for its robust and faultless optical performances in any conditions, combined with easy use, cleaning, and maintenance even in the field. UPC and APC polishing reduces insertion and return losses, making devices more secure, while IP68 sealing provides highly valuable device protection. The push-pull locking system allows quick and easy connections and disconnections, making these connectors ideally suited for outdoor environments. The removable sleeve holder (monobloc mate adapter) ensures that end faces can be cleaned easily, keeping electronics in top condition.
AVX Corporation released a new series of low-profile battery connectors designed to prevent end-user damage to the contacts in electronic devices with pluggable modules that vertically mate with a base unit. The new 9155-800 Series vertical-mate, 2mm-pitch battery connectors feature ultra robust and reliable gold-plated beryllium copper (BeCu) contacts that deliver excellent electrical and mechanical performance for more than 5,000 mating cycles, in addition to a unique contact geometry designed to deflect cleanly and easily when a module or mating connector is vertically pushed into position. The unique contact geometry of the 9155-800 Series allows for full vertical engagement in pluggable module applications; the contact tip incorporates an anti-snag feature to protect the contacts during deflection; and plastic locating bosses and SMT anchor tabs maximize the mechanical stability of the connector in harsh conditions.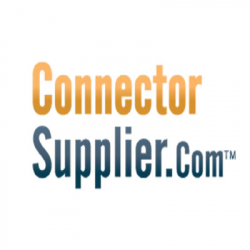 Latest posts by Connector Supplier
(see all)