New Product News Roundup: January 2018 Part I
Summary coverage of the latest, new-to-market connector and cable products
New Product News: January 2018 – Part 1
Interconnects, etc.
AVX
's new 00-9296 Series vertical, top-entry, wire-to-board, poke-home connectors for discrete 18–22AWG solid or stranded wire deliver simple, robust, repeatable, and cost-effective wire terminations that replace both inconsistent hand-soldered connections and expensive two-piece connectors in industrial, commercial, smart grid, and SSL applications with limited PCB space and conditions that make it difficult to achieve solder integrity. Rated for a minimum of 600VAC and up to 8A, the compact, single-position connectors exhibit high spring-force, robust resistance against fatigue and corrosion, and maximum electrical integrity, are color-coded for error-free termination in multiple-wiring applications, and are compatible with automated SMT placement.
Hirose
's new IX Series rugged I/O connectors reduce installation space by up to 75% compared to RJ45 solutions and up to 28% compared to competing snap-in I/O connectors. Designed for high-speed data transmission in industrial equipment, including: factory automation and programmable logic controllers, industrial robotics, security systems, servo amps, servers, and more, the series features optimized EMI/ESD shielding for safe, secure 10Gb/s data transmission over CAT 5e and CAT 6a cabling. Available in upright and horizontal right-angle versions with two keying codes for Ethernet and non-Ethernet applications and a locking mechanism that prevents unintended cable removal, the snap-in I/O connectors are rated for 300VAC and 0.5A (all pins), 1A (any two pins), and 2A (pins number 1 and 8). Operating temperatures span -40°C to +80°C and durability extends to more than 5,000 cycles.
TE Connectivity
's new Intercontec M12 Motor Connectors are the first pluggable, all-in-one, single-cable M12 connectivity solutions from the 630V power class for small servo motors. The robust metal connectors are compact, reliable, and cost effective; deliver power, signal, and data, IP66/67 protection, and 500-cycle durability; enable flexible mounting and quick, locked connections; and cover the digital transmission of two- and four-wire encoder protocols, including: Hiperface DSL, BiSS, EnDat 2.2, ACURO link, and SCS open link. They also feature a 360° EMC shield connection and a positive ground connection, and are currently available in 6- and 8-pin pole arrangements ideal for a broad range of cross-market servo, stepper, linear, and spindle motor applications, including: robotics, agricultural and construction equipment, machine tools, material handling and packaging equipment, forklifts, wind turbines, food, beverage, and chemical processing equipment, and more.
Weidmuller
's new maxGUARD system combines electronic load monitoring (ELM) functionality with distribution terminal blocks to reduce installation time, save DIN-rail space, and improve safety, and can be customized to provide selective load protection in 24VDC industrial automation power distribution systems. Available in a range of single- and four-channel versions with standard or conformal coating, the modular system provides enhanced application flexibility, is approved to cULus Class 2 and CE, and has a maximum current capacity of 40A. Operating temperatures extend from -25°C to +55°C.
Radiall
's new ExoBeam deployable expanded beam interconnect for highly contaminated environments features a robust, hermaphroditic design that enables quick in-field installation and long-lifetime performance. The reliable, non-contact fiber optic connection uses precision lenses to expand, collimate, and refocus the light between two fiber cores, can be easily cleaned when exposed to fluid, mud, or dust, is more durable and less sensitive to contamination than connectors that utilize physical contact technology, and is housed in a design compatible with MIL-DTL-83526/20 and /21 standards. Available with two or four channels, it exhibits 1dB typical insertion loss and is rated for 3,000 cycles and operating temperatures spanning -40°C to 85°C.
Molex
's new Micro-Lock Plus Wire-to-Board Connector System delivers high performance in a small footprint with a positive latch, robust metal solder tabs, and a dual-contact terminal design for enhanced retention security. Ideal for space-constrained, harsh-environment automotive, consumer, and industrial automation applications, including: vehicle switches, robotics, drones, home appliances, and power tools, the flexible, 1.25mm-pitch connector system is rated at 105°C operating temperature and 1.5A, and is currently offered with 2–42 circuits, single and dual rows, vertical and horizontal plug configurations, and color coding.
Samtec expanded its line of ExaMAX® high-speed backplane connectors with a new direct-mate orthogonal (DMO) configuration optimized for speeds up to 56Gb/s using PAM-4 modulation. The new configuration enhances design flexibility by removing the mid-plane and enabling the direct mating of fabric and line cards, improves airflow, thermal efficiency, and signal integrity, and streamlines BOMs. The new EBDM-RA and EBTF-RA Series are currently available in six pairs and 6, 8, 10, and 12 columns with guide-pin and screw-mount options, and are ideal for storage, server, networking, and other data center applications.
Hirose
expanded its miniature BM23 Series FPC-to-board connector family with new signal-only and hybrid power and signal versions. Designed for portable electronics devices that require high transmission speeds and rugged performance, including: digital cameras, laptops, smartphones, wearables, and more, the series supports USB 3.1 Gen 2, delivers transmission speeds up to 10Gb/s, is rated for 30VAC/DC, and offers significant space savings with a 0.35mm pitch and 1.98mm depth. The new signal-only connector is rated for 0.3A and available in 0.6mm and 0.8mm stack heights with 10–60 contacts. The new hybrid connector is rated for 0.3A signal and 5A power, and is offered in a 0.8mm stack height with 10–54 contacts. Operating temperatures for the series span -55°C to +85°C.
Mill-Max
's new, low-profile solder cup headers reduce the height of its next-lowest-profile product by 25%. Ideal for making wire-to-board connections, the new single- and double-row products feature a 4.7mm standoff height, 2.54mm pin spacing, and 0.51mm diameter tails suitable for mating with a variety of sockets or terminating directly to a PCB. The solder cups are uniformly aligned to facilitate efficient soldering, are especially useful for terminating cables, and can accept up to 22AWG stranded wire. Single-row versions are currently available with 1–64 positions, and double-row versions are currently available with 2–72 positions.
TE Connectivity
's CDFP 16-channel connectors and cages now deliver up to 28Gb/s data rates per channel or 400Gb/s total bandwidth, enabling one of the highest port and bandwidth densities of any pluggable I/O on the market, and a new range of customizable CDFP cable assemblies supports PCIe Gen 3 (8Gb/s) system requirements. The space-efficient, single-piece, press-fit pluggable solutions provide the flexibility needed for high-speed networking systems and subsystems, including: routers, high-performance computing systems, storage, controller cards, servers, and network interface cards.
Smiths Interconnect
's new Volta Series probe heads are optimized for wafer-level chip scale package testing and designed to outperform the competition with regard to both durability and performance. The compact, cost-effective series utilizes spring probe contacts in place of cantilever and traditional vertical probe card technologies, and has an extremely short signal path that achieves low, stable contact resistance, high current-carrying capacity, and long lifecycles. It also features a quick-install, easy-maintenance housing and a state-of-the-art Voltage Manual Actuator design that allows simultaneous sorted die tests at all sites and eliminates the possibility of die cracking, even after repetitive tests.
LEMO
redesigned the outer shell of its S Series connectors to feature the company's iconic chocolate block pattern and replaced the previous collet in both the straight plug and free receptacle with the same collet as the B Series, offering a slightly different cable range than the previous S Series. S Series connectors are available in three sizes with 2–10 multipole contacts and are compatible with 1.4mm to 9.9mm diameter cable. Unipole, coax, triax, and multiconcentric configurations are also available. Ideal applications for the series include: broadcast, audio/visual, communications, test and measurement, battery, medical, and power applications.
Radiall
's Quick Connect-Disconnect (QCD) bayonet-style connection system provides simple, quick, and cost-effective terminations in high-mating-cycle test environments. The system reduces setup, calibration, and testing time; exhibits low insertion loss and excellent performance up to 26GHz; and is rated for 5,000 mating cycles — five times the current industry standard, which extends the life of test cables and reduces replacement costs.
Hirose
's new FH53M Series miniature, lightweight FPC connector saves valuable PCB space with a backflip-style actuator that minimizes the required mounting area and provides high retention force. It has a 0.25mm pitch, a mounted depth of 3.2mm, a height of 0.65mm, and a weight of 0.01g, and enables high-speed transmissions capable of supporting Embedded DisplayPort (eDP) v1.3 and MIPI D-PHY v1.1 standards in portable consumer, medical, point-of-sale, and wearable electronics. The series is currently available in a 7-position version, with 9-, 11-, 33-, 39-, 41-, and 51-position versions planned for release in 2018.
BlockMaster Electronics
' new Dead-Front High-Power Terminal Blocks feature recessed terminations for enhanced safety in high- and low-power industrial and commercial applications, including: electrical and lighting panels, CNC equipment, standby generators, and switch gear. The series is rated for 90A and 600V, is available in 1–12 poles with a 12.7mm pitch, and accommodates 4–14AWG wire.
Ironwood Electronics
' new BGA socket (CBT-BGA-6073) address high-performance requirements for multi-chip memory packages. It has a stamped spring pin contactor with 31g actuation force per ball and a cycle life of 125,000 insertions. Rated for 4A per contactor and operating temperatures spanning -55°C to +180°C, the socket also features a floating guide for precise ball-to-pin alignment and is ideal for use in hand test, temperature characterization, and debugging applications.
Rosenberger
expanded its line of high-voltage, high-power, and low-voltage connector systems for EV/HEV power transmission and battery charging applications. The new LVR®120 low-voltage connectors are ideal for 120A, 48V applications with Class III vibration severity, including electrical superchargers, and feature a slide-locking mechanism to prevent accidental unmating. The HVR® high-voltage connectors are now capable of handling 50–450A, up to 1,000V, and Class IV vibration. Both series offer small dimensions and low weight.
Methode Power Solutions Group
's new MDUAL™ two-position, high-power, blind-mate connectors feature PowerBud technology, which lowers contact resistance and nominal contact force without increasing connector size, and self-aligning, halogen-free housings that conform to RoHS 3. They are currently available in three sizes (6.4mm, 9.1mm, and 12.7mm) with a current-carrying capacity up to 265A, and are rated for 10,000 mating cycles. Samples are available.
BlockMaster Electronics
' new high-output-power, one-pole modular terminal blocks for DIN rail or panel mounting (HP-ATB-175B) are available in six termination configurations rated for 175A and 600V, providing a convenient means of transitioning larger gauge, high-power mains to same-size or lower-power branch circuits in HVAC equipment, pump control panels, solar and wind power equipment, motor controls, switch gear, lighting panels, elevator systems, and more.
Wire, Cable, and Assemblies
Amphenol RF
's new SMA fixed-length LMR® cable assemblies combine precision-machined SMA connectors with high-performance LMR-195 and LMR-240 cables. The rugged, low-loss solutions feature braided cable made of black polyethylene jacket, closed-cell foam poly dielectric, and bonded-tape conductor and 50Ω brass SMA connectors with gold plating. Designed for DC to 6GHz operation, the assemblies are available in four plug configurations, standard imperial lengths spanning 6–48", metric lengths spanning 0.25–1m, and custom lengths, and are ideal for wireless communications systems, base stations, antennas, and other telecommunication devices.
TE Connectivity
's new optical flex circuit cable assemblies offer compact, robust multifiber management solutions for high-speed electronic packaging, are fully customizable for both card-to-card and backplane applications, and are ruggedized for use in harsh aerospace, commercial and military aircraft, and defense systems. Designed to manage high fiber counts in small spaces to simplify routing, the assemblies can accommodate up to 12 layers stacked and up to six fiber crossings.
HARTING
's new expanded beam assemblies provide durable, high-reliability, high-bandwidth HD video signal transmission over even long lengths of fiber optics in dirty, harsh-environment applications, including: outdoor broadcasts and festivals, tunnel boring, mining, oil and gas, and shipbuilding. These ruggedized, genderless, two- and four-fiber-channel connectors are rated IP68 both mated and unmated, are easy to install and maintain, and save time and money.
Tools, Accessories, and Development Kits
Fairview Microwave Inc.
's new waveguide to coax adapters include 77 models in sizes WR-10 to WR430, cover a frequency range of 1.7–110GHz in 22 waveguide bands with VSWR performance as low as 1.25:1, and are offered in a wide selection of flanges, sizes, and materials. Typical applications include test benches, instrumentation, high efficiency RF/Microwave transmission, MILCOM, SATCOM, radar, and telecom. 
Recently posted:
[related_posts limit="10″]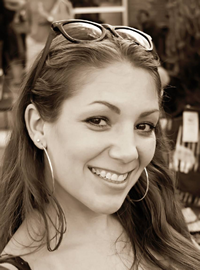 Latest posts by Christine Stieglitz
(see all)