New Product News: August 2018
Summary coverage of the latest, new-to-market connector and cable products.
New Product News: August 2018
Interconnects, etc.
AVX Corporation
developed a cost-effective, ultra-high-reliability, three-piece STRIPT™ contact system for linear LED and coplanar PCB connections in off-road vehicle lighting applications. Designed to absorb broad end-to-end mating tolerances, handle up to 20A of continuous current, and exhibit robust resistance to extreme shock, vibration, and temperatures, the new 70-9159 Series linking board-to-board (BTB) contact system consists of two low-profile, single-position, and high-spring-force surface-mount C-clip contacts and a linking bridge contact. The system's SMT C-clip contacts are made of made of fatigue-resistant phosphor bronze, have multiple spring-finger contact points that maintain high mating forces and ensure uninterrupted connections, and are only 2mm tall, allowing them to be placed close to LEDs without interference. Integral dimples on the bridge contact provide positive retention in the C-clip contacts to prevent it from backing out, and a centered tang prevents it from moving side to side. It also delivers ultra-high-reliability performance in a lower profile and at a lower cost than traditional insulated connectors. No other BTB solution currently available on the market offers the same size-to-performance ratio or high current handling capabilities, and dual wire-to-board (WTB) connections would add both cost and labor and would struggle to meet the 20A rating. 
ITT Cannon
's new RPR EN4165-style modular rectangular connector delivers both power and signal, is compatible with ARINC 809, and enables high-speed data transfer, signal integrity, and secure connectivity in commercial avionics and in-flight entertainment and connectivity applications. It has a lightweight, space-saving design comprised of a composite shell with electroless nickel plating, front-release/rear-removable inserts, a monoblock thermoplastic insulator, press-fit copper alloy contacts with gold over nickel plating, and a proprietary latching mechanism that makes service, repair, and maintenance easier. It is rated for up to 40A, 500V, operating temperatures extending from -55°C to +175°C, and 500 mating cycles, is available with up to 20 PCB contacts in various sizes and both straight and right-angle configurations, as well as optional sealing, offers additional accessories for line replaceable unit (LRU) applications, and is intermateable with other EN4165 plugs from current suppliers.
TE Connectivity
's new 0.8mm free-height, board-to-board connectors achieve 32+Gb/s in high-volume server and storage applications. Designed to replace 10Gb/s mezzanine connectors as the market moves toward PCIe Gen 5 architectures, these high-speed, mid-density mezzanine solutions deliver an excellent price-to-performance ratio, have a strong mechanical plug and receptacle design for high-reliability performance, a polarized housing to prevent mismating, and locating posts for proper positioning, and are available with 40–440 positions, four pitches (0.5, 0.6, 0.8, and 1mm), 4–20mm stack heights in 1mm increments, and in tube, tray, or tape and reel packaging. They are also 56Gb/s PAM-4 and PCIe Gen 5 capable for future upgrades.
GCT
's new SIM8055 Nano SIM Connector provides card detect capabilities in one of the industry's smallest available footprints with an innovative split contact design that conserves valuable PCB space by having the normally open card detect mechanism share space with contact five. The new SIM connector measures 12.2 x 9.54mm, takes up just 118mm2 of PCB space, is packaged in tape and reel for easy pick and place assembly, and has a push-pull ejector, a normally open switch configuration that is closed upon SIM card insertion, and a locating peg for PCB stability.
Hirose
's new ER8 Series micro-pitch board-to-board connectors are a licensed second source for the Samtec Edge Rate® Series and deliver high-speed performance in high-mating-cycle industrial equipment, including servo motors, servo amps, AC drives, and electric measuring instruments, in addition to broadcast, medical, and point-of-sale equipment, multifunction printers, and vehicle navigation systems. The rugged connectors have a 0.8mm pitch, an increased contact wipe and insertion depth, and a wide self-alignment range with reduced mating force while maintaining high extraction forces in comparison to typical micro-pitch connectors, and are optimized for signal integrity performance, capable of 10+Gb/s, and resistant to shock and vibration. The series is available in parallel (mezzanine) and right-angle versions with 10–120 positions and 7–12mm vertical stacking heights, has an excellent insertion loss-to-crosstalk ratio with a five-aggressor differential far end crosstalk (FEXT) that meets the IEEE802.3ap specification for 10Gb/s with plenty of margins, and is rated for 0.5A and 100VAC.
Radiall
expanded its modular, high-speed EPX® B2 Bulkhead range, which provides permanent sealing between pressurized and non-pressurized areas, with a new F12C fiber optic insert that uses 12 LuxCis® ARINC 801 contacts, offers user-friendly features including front-release/rear-removal, and helps facilitate maintenance on bulkhead connectors. Ideal for use in aircraft applications, the range is qualified to EN4644, enables easy, economical integration and quick termination with a wide range of EPX crimp and PC tail contacts, and is and fully intermateable with all EPXB2 plugs and compatible with a broad range of contacts and accessories.
Mill-Max Mfg. Corp.
released a new line of horizontal SMT (HSMT) headers and sockets ideally suited for low-profile parallel board-to-board or board-to-component mating. Their removable high-temperature nylon cap provides the convenience of a traditional connector, maintains accurate pin-to-pin spacing, enables group placement of low-profile SMT pins and receptacles, and provides a flat pick-and-place surface for efficient automated assembly, and, once removed, delivers an interconnect system with a minimal above-board profile of just 1.83mm. The single-row connectors have a 2.54mm pitch, 2–10 gold-plated brass alloy pins, and are packaged on tape and reel. The receptacles have high-reliability, four-finger gold-plated beryllium copper (BeCu) contacts and accept leads ranging from 0.38–0.635mm. Ideal applications include LED lighting systems.
Cinch Connectivity Solutions
extended its Johnson SMPM Series with new board-mount and cabled connectors. Designed for very high frequency applications with minimal space, including 5G applications, automatic test equipment, active antenna systems, and phased array, airborne, ground, and ship radar, these connectors are 30% smaller than standard SMP connectors, offer operational frequency from DC to 65GHz, and exhibit high electrical reliability in operating environments with extreme shock and vibration. The series includes connectors, bullet adapters, and between-series adapters, and addresses the high-density modular test (HDMT) packaging requirements of the aerospace, defense, telecommunications, and instrumentation markets.
Samtec expanded its family of ANSI/VITA 42 XMC Standard connectors with new 12mm stack height connector sets compliant with the revised ANSI/VITA 42.0-2016 XMC Standard. The new connectors further optimize XMC cards for use in wider modules designed for cage systems with a 1" pitch, feature SamArray® sockets with multiple contact points and a robust solder ball design for high-reliability performance, transmit sensitive high-speed data between a mezzanine card and its carrier, and provide power, ground, and auxiliary signals to the mezzanine.
ITT Cannon
enhanced its high-reliability, blind-mating BKA ARINC 600 Receptacle for aerospace applications with new stamped PCB contacts that can be repaired and reused to achieve cost savings over traditional machined contacts. The high-performance rectangular connector is available in five shell styles with field-replaceable inserts and single to multi-gang configurations with up to 800 low-insertion-force contacts in seven MIL-C-39029-approved styles, now including size 22 front-release/front-removable and rear-release/rear-removable stamped PCB contacts. It delivers both power and signal and is rated for 2–46A, up to 300V, 26–6AWG, operating temperatures ranging from -65°C to +125°C, and 500 mating cycles.
TE Connectivity
's new two-in-one, pre-insulated POD-LOK receptacles combine ergonomic, low insertion force, positive locking receptacles with robust integral housings that meet the glow wire test and UL94 V-0 flammability requirement, provide insulation to help prevent shock and short hazards, can be crimped and applied in one quick step with an automatic applicator, and act as a removal tool. Designed to provide cost-effective solutions for high-volume applications including home appliances, HVAC systems, and industrial machinery, the range is rated for 600VAC, 3–20A depending on wire size, and operating temperatures extending from -40°C to 105°C, and is available as 187 Series receptacles, which accommodate 24–16AWG and mate with 4.75 x 0.5mm tabs, and 250 Series receptacles, which accommodate 22–12AWG and mate with 6.3 x 0.8mm tabs, and with straight and flag orientations.
Cinch Connectivity Solutions
expanded its Trompeter adapter family with new coax-to-triax adapters. Ideal for use in test environments and communications systems, the compact adapters provide an interface between SMA or SMP coaxial and triaxial interconnects and maintain high signal integrity when moving from one cable type to another. The adapter bodies are made of top-quality brass with a non-tarnish nickel-plated finish, the outer conductor springs are made of heat-treated beryllium copper (BeCu), the center socket contacts are made of heat-treated BeCu plated with 50µin of gold, and all metallic parts are machined to extremely tight tolerances.
Ironwood Electronics
' new clamshell production test socket for BGA1062 (CBT-BGA-6077) has a stamped spring-pin contactor with 31g actuation force per ball, a cycle life of 125,000 insertions, 0.88nH self-inductance, <1dB insertion loss at 15.7GHz, 0.097pF capacitance, and 4A current capacity at 40°C temperature rise. The socket has a clamshell lid to ease chip replacement in production environments, an integrated compression plate for vertical force actuation without distorting device position, and mounts in the smallest available industry footprint using supplied hardware with no soldering. Rated operating temperatures extend from -55°C to +180°C and ideal applications include quick device screening, device characterization at extreme temperatures, and final production test.
CONEC
's new junction system provides robust, space-saving, cost-effective, and tamper-proof solutions for safely electrifying machinery in the agricultural, construction, transportation, emergency vehicle, and process control industries. It has two attachment holes with M5 thread for safe, easy installation, enables the flexible integration of molded branches/outlets in electrical connection lines like cable harnesses to ensure that the continuous lead sheathing retains its full functional integrity, even at the splice site, offers a minimum of IP67-level protection, and is currently available in three sizes: S, M, and L.
Yamaichi
expanded its Y-Con® RJ45 Series with a new reflow-compatible RJ45 socket capable of up to 100W of power transmission and 100Mb/s of optical signal transmission. The connector has a 90° orientation to the solder pins and a "tab-up" orientation, is rated for 1,500 mating cycles, is compatible with any RJ45 plug, and can include machine-wound transformers, two additional integrated power contacts, and reflow-compatible light pipes upon request. Variants with integrated machine-wound transformers provide consistent, optimal signal transmission in Ethernet applications when there's no board space for magnetics and are insensitive to vibration, which is beneficial in industrial applications. Variants with the two additional power contacts can transmit up to 2.1A at 70°C without affecting signal transmission, which is significantly more current than PoE and saves another cable. Variants with light pipes transmit optical signals as an optical fiber would, but offer cost advantages and nearly unlimited lifetimes.
HARTING
released three new highly configurable Han-Smart® modules that deliver power, signal, data, and pneumatics, in addition to active device functions to support future manufacturing needs. The new Han-Modular® Mini-Switch US4 Module supports RJ45-terminated high-speed Ethernet devices as an advanced Ethernet and network switch, facilitates the integration of additional Ethernet nodes, and supports 10/100/1000Mb/s. The new Han-Modular Surge Protection Module combines transient overvoltage protection for analog and digital devices in the connector, simplifying wiring arrangements and saving space and labor cost. The new Han-Modular CAN ID Module has 10MB of memory storage for retaining the revision status of drives and their parameters and other technical information to ensure reliable operations, minimize downtime during setup and maintenance, and can even form part of a predictive maintenance program in wind energy, industrial building automation, machinery, and robotics applications.
Ironwood Electronics
' new production test socket for 216-lead quad flat-pack devices (CBT-QFE-3014) has a stamped spring pin conductor with 17g actuation force per ball, a cycle life of 10,000+ insertions, 0.88nH self-inductance, <1dB insertion loss at 31.7GHz, 0.03pF capacitance, and 2.9A current capacity. The socket has an open-top lid with a double latch for ease of operation, an integrated compression plate for vertical force without distorting device position, a precise lead-positioning guide, and a center array of spring pins that provides good electrical and thermal connections between the ground pad of the device and the target PCB. It also uses the industry's smallest footprint, solderlessly mounts using supplied hardware, and is rated for operating temperatures ranging from -55°C to +180°C. Ideal applications include quick device screening, device characterization at extreme temperatures, and final production test.
CONEC
added a new variant with plastic screw elements to its M12x1 overmolded connector portfolio, which previously only offered screw elements made of die-cast zinc and turned stainless steel. The new screw elements are made of PA6 GF20 UL94 V-0 plastic, which is resistant to weak acids, bases, alkalis, and alkaline cleaning agents, and are ideal for use in chemical environments that don't allow die-cast zinc and applications in which stainless steel elements are too expensive.
Wire, Cable, and Assemblies
TE Connectivity
's new M12 rail cable assemblies for heavy industrial applications are pre-assembled to reduce installation time and ruggedized to withstand severe shocks and vibrations per EN 61373 Cat 1 Class B, deliver data speeds up to 10Gb/s, and have compact straight and right-angle connectors ideal for use in confined areas. They utilize high-speed Cat 5e or Cat 7 cable, have a unique crimped cable strain relief design that eliminates conductor breakage and creates a tamper-proof installation that prevents accidental connector opening, are railway compliant to EN50155 and EN45545, and are sealed to IP67. Ideal applications include public transportation, such as trains, trams, and metros, and heavy industrial equipment.
Northwire
introduced new ruggedized control and instrumentation cables that are designed to meet the CSA Group's Control Instrumentation Cable (CIC) and Control Instrumentation Cable – Tray Cable (CIC-TC) requirements and are well suited for harsh environments, such as oil refining and extracting, industrial automation, and variable frequency drives (VFDs). The new CIC solutions are available in 20–16 AWG with two or more conductors, XLPE, PVC, or PVC/nylon insulation, and a TPE jacket, and can withstand extreme conditions including cold bend to -40°C, FT4-level flame, Oil Res I, and 1,000 hours of xenon arc weathering. The new CIC-TC solutions are available in 20–16AWG with two or more conductors, XLPE insulation, and a TPE jacket, and can withstand 1,000lbs of mechanical impact and 1,000lbs of mechanical crushing in addition to everything that the CIC solutions can withstand.
HUBER+SUHNER
launched the world's first 230VAC cable system, the new MASTERLINE Ultimate Hybrid High-Voltage cabling system, establishing a new product class for mast-top installation, robustness, and cost-effectiveness in remote radio power supply applications. Designed to support 5G applications, the factory-sealed solution with pre-installed connectors is slim, lightweight, and fast and easy to install, and supports up to 12 remote radio heads connected with easy-to-install Q-ODC fiber optic jumpers and power jumpers. The system also delivers 230VAC directly at radio heads, reducing loss and allowing higher power consumption for future 5G networking equipment. 
Optical Cable Corporation
's new line of SMPTE cables and enclosures is designed to address the needs of high-definition, harsh-environment studio, stadium, and deployable broadcasting applications. These high-bandwidth, low-loss cables are available in extremely flexible versions that enable quick, frequent camera movements, riser/plenum versions for permanent installations, and three-in-one SMPTE-compatible cables that can transport signals from three different cameras in one location with a single-cable run. The new line also includes a selection of modular enclosures with full fiber management and integrated splicing capabilities for SMPTE 304 and other commonly used broadcast connections. The enclosures support up to eight ports on the front and back, can accommodate three-channel stadium cable, and are designed to be mounted in standard 19" racks without requiring extra space above or below.
Fairview Microwave
's new line of 40GHz skew-matched cable pairs for high-speed digital testing, networking, and supercomputing applications transmit 10–28Gb/s with an impressive VSWR of 1.4:1 and 1ps delay match, cover two channels with 50Ω nominal impedance and a bandwidth of DC to 40GHz, and are currently available in three extremely flexible models that are 100% tested for skew match. They are constructed with microporous PTFE cable dielectric, have 2.92mm male connectors, triple-shielded outer conductors, and finger-grip coupling nuts, and are supplied with polarity indicators and restraint bands to remain paired.
L-com Global Connectivity
recently launched a new line of high-speed HDMI cable assemblies with white cable jackets and overmolds to support applications including HDTVs, home theaters, and professional A/V installations; a new cost-effective series of flat HDMI cables for use in space-constrained applications including medical and professional A/V equipment, gaming devices, and digital signage; and a new line of waterproof (IP67) HDMI cables for industrial computing, digital signage, factory automation, medical, and harsh-environment A/V applications. 
HUBER+SUHNER
's new Spuma RS FR is the most flexible cable in the Spuma family, featuring a patented rotary swaging (RS) technology that allows it to overcome the common tradeoff between flexibility and low attenuation. Ideal for indoor and outdoor defense and instrumentation applications, the cable is rated for 6GHz, exhibits low loss, excellent VSWR, and effective shielding, has a flame retardant TPU jacket, and is halogen-free. 
Interconnect Adjacent Components 
SCHURTER
extended its DD12 Series power entry modules with new screw- and snap-mounting options and a new integrated ground line choke option for suppressing high-frequency interference on the ground conductor in audio, medical, IT, and other applications prone to ground loop problems. The DD12 all-in-one fuseholder, switch, and EMC filter offers remarkable functionality in a very compact housing. It combines an IEC C14 appliance inlet with a one- or two-pole fuse-holder, an ON/OFF switch, a standard or medical-grade low-leakage filter, and a wide metal flange that's available in horizontal or vertical configurations, compatible with panel thickness up to 8mm millimeters, and optimizes filter and shielding effects. The modules are rated for up to 10A at 250VAC per IEC and 8A at 125/250VAC UL/CSA, are compliant with IEC 60601-1 patient safety requirements and IEC 60950-1 requirements for IT equipment, and are approved to ENEC and cURus. 
Molex
's new Wi-Fi flexible antenna series is designed for fast and easy integration into wireless devices with minimal implementation cost. The compact (15 x 6mm) 206994 Series monopole, side-fed, cable-flexible antennas enable high-performance RF transmission for demanding, space-constrained Wi-Fi applications that require gain values of at least 3.6dBi, and the new 204281 Series dipole, side-fed flex antennas support applications that need fully balanced transmission and ground-plane impedance regardless of cable length.
Phoenix Contact
's new VAL-US surge protector provides a UL-listed alternative to traditional hardwired surge protection devices, allowing for fewer installation steps and easy integration into virtually any system. Designed to conform to North American voltage values, the line includes a wide variety of US-based circuit configurations, is compliant with UL 1449, and is available with up to 80kA surge capacity.
SCHURTER
's new extremely compact DG11 Series power entry module combines an IEC appliance inlet with an integrated, rocker-style circuit breaker and is available in a first-of-its-kind IP67 sealed version per IEC 60529 for application including sterile medical and laboratory appliances, commercial cooking appliances, and power tools, in addition to IP40 versions. The sealed version is front panel mounted and has a sealing gasket between the flange and panel that is tightly mounted with sealed screws. The circuit breaker has a factory mounted protective cover. The inlet is sealed around the frame, as well as around the pins, but is not sealed when plugged. The DG11 incorporates SCHURTER's TA35 circuit breaker for equipment (CBE), which is rated for 0.5–15A and provides the function of a two-pole ON/OFF switch with one- or two-pole overcurrent protection. The rocker switch is recessed to prevent against inadvertent actuation, and is available illuminated or non-illuminated and in a variety of colors and markings.
Tools, Accessories, and Development Kits
Schleuniger
's new CoaxStrip 6380 coaxial stripping machine is a fully programmable multi-step stripping machine for single-conductor wire and coaxial, triaxial, and multi-conductor cable. The versatile, user-friendly machine delivers a 20% increase in production output compared to previous generations and features including very fast cycle times, multiple steps with freely selectable stripping sequencing, cable diameter verification, cable end detection, automated cable retraction for flexible cables, and an innovative stripping head guarantee extreme precision and reliability. The machine also features Schleuniger's standardized S.ON user interface for simple programming, a sample programming library, and 1,000-program memory, and is ideal for low-volume, quick-changeover applications as well as high-volume production runs, providing the best possible flexibility and productivity for a wide variety of production needs.
Megger
's new AVO®830 digital multimeters are designed to reduce the need for additional auxiliary instrumentation, like phase rotation detectors and non-contact voltage wants, in electrical installation and service applications. They offer a voltage range up to 1,000V Trms, 0.1% basic accuracy, two-wire phase sequence detection, resistance from 0.01Ω to 50MΩ, 10MΩ and 10kΩ input impedance switching, and non-contact live circuit detection with high and low sensitivity, among several other features. They also offer CAT IV or dual CATIV and CAT III safety ratings depending on the model.
CAMI Research
enhanced its model M4 low voltage continuity tester with the ability to check and measure twist pair relationships in cables as short as six feet and also made that ability an optional feature for its HVX Series high-potential testers. The same circuitry allows for measuring cable length, length to break, capacitance, and resistance with precision (4-wire).
Sticklers™ Fiber Optic Cleaners
released two new cleaning kits designed to provide technicians who service fiber-to-the-antenna (FTTA) and fiber-to-the-home (FTTH) applications with all of the tools necessary to ensure perfectly clean fiber for long-term network reliability without avoid costly repair visits. The FTTA Cleaning Kit is designed for 1.25mm ODC and LC connectors and the FTTH Cleaning Kit is designed for SC, FC, ST, and E2000 connectors.
Interested in a specific market? Click a market below for current articles and news.
Automotive, Consumer, Industrial, Medical, Mil/Aero, Datacom/Telecom, and Transportation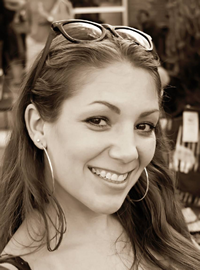 Latest posts by Christine Stieglitz
(see all)