New Connector and Cable Products: May 2019
Summary coverage of the new connector and cable products that were recently released to market, including interconnects, wire and cable, cable assemblies, materials, accessories, tools, development kits, and other connectivity products. Supplier names are generally linked to product announcements and product names are generally linked to product pages or datasheets.
New Connector and Cable Products: May 2019
New Connector and Cable Products: May 2019 > Interconnects, etc.
I-PEX Connectors
added two new connectors to its versatile EVAFLEX brand 5-SE-G Series, which have an auto-locking feature designed to prevent the FFC/FPC from disengagement in high shock and vibration environments, such as automotive and office equipment, as well as a lock release button that simplifies insertion and removal. The new EVAFLEX 5-SE-GHT is a horizontal mating type and the EVAFLEX 5-SE-GVT is a vertical mating type. Both connectors are available with 10–60 pins on a 0.5 mm pitch, are designed for high-speed (4+Gb/s) transmission and high-temperature automotive environments up to 125C, and are compatible with the same terminal FFC pattern depending on the placement of the PCB.
Smiths Interconnect added new autoclavable interconnect solutions to its D Series Quick-Disconnect Plastic Connectors. The new additions provide cost-effective, high-reliability alternatives to premium priced autoclave-compatible connectors in medical applications including electrophysiology catheters, patient monitors, MRI machines, intervascular ultrasounds, defibrillators, infusion pumps, and laboratory equipment, and are scaled to support a wide range of device styles and sizes. The new autoclavable D Series connectors feature high-strength polymer materials, enable the selective loading of up to 25 Hypertac® hyperboloid contacts to satisfy a broad range of device requirements, and are designed to withstand up to 20 autoclave cycles. The system-side panel-mount receptacle with Hypertac sockets offers durability of up to 100,000 mating cycles, while the cost-effective male pin plug on the device-side ensures reliability with minimal expense. All D Series connectors have a D-shaped flange that makes mating orientation unmistakable, are intuitive, durable, and easy to use, and are also available as cable assemblies.
Samtec
extended its line of 12G-SDI solutions with the global launch of a new 75Ω BNC Low-Profile, Mixed-Technology, Die-Cast Bulkhead Jack (BNC7T-BM1D). The new BNC bulkhead connector is optimized for 12G-SDI broadcast video solutions, features mixed surface-mount and through-hole (SMT/TH) technology, is designed for use on 1.60mm PCBs, and has adequate surface area for pick-and-place vacuum sealing, as well as balanced mass distribution to support the use of pick-and-place machinery during assembly without fixturing.
AVX Corporation
has released the first wire-to-board RF coaxial IDC connectors for industrial and automotive applications. The initial release of the new 00-6791 Series RF Coaxial IDC Connectors is comprised of two small, single-piece solutions suited to different types of coaxial cable and features a patented one-touch coaxial cable termination mechanism that both simplifies the connection process and outperforms competing solutions in terms of size, cost, quality, and performance. The new RF IDC connectors deliver high-quality RF performance that surpasses that of cables soldered directly to a PCB, have a lower component cost and smaller physical size than traditional two-piece RF connectors with comparable performance — measuring down to 10mm x 6.6mm x 3.9mm (L x W x H) when seated, and enable easier, less time-consuming, and less costly assemblies than both soldered connections and traditional RF connectors. Designed to satisfy demanding automotive and industrial requirements ranging from rugged constructions to space constraints, time savings, and cost efficiencies, the series features mechanical bracing for high-strength performance capabilities and is fully compatible with both automated SMT pick-and-place processing and automated lead-free reflow soldering, which significantly enhances connection quality, reliability, and repeatability and enables employment in the automotive industry, which is fast moving away from hand soldering processes. It is also compatible with Bluetooth, GPS, GSM, and WLAN protocols and is rated for 0.5A (depending on the cable), 125VAC operation, 70N of horizontal pull-force, 20N of vertical pull-force, frequencies up to 6GHz, and operating temperatures extending from -40°C to +105°C, which makes it well suited for use in a variety of space-constrained industrial, automotive, and  market applications, including shark fin automotive antennas, smart meters, security access terminals, and industrial automation equipment. The RoHS-compliant series features phosphor bronze signal and braid contacts, glass-filled Nylon 46 insulators, lead-free tin-over-nickel-plated terminations, a stainless steel support plate, a simple three-step termination process allows the IDC contacts to pierce the coaxial cable jacket and dielectric and make direct contact with the braid shield and conductor at the same time, and three windows in the insulator caps that reveal the position of the cable and enable both visual confirmation of proper termination and compatibility with camera-enabled automated cable positioning verification systems. Further, should anything happen during the production process that requires the removal of the connector or cable, the caps can be removed to expose the contact tails, which can then be heated and either reworked or removed as well.
Stewart Connector
added a new right-angle USB 2.0 connector to its SealJack™ PCB Mount Series. Designed for use in IoT applications that require higher reliability and functionality than in-office Ethernet applications, the new USB connector has a compact, lightweight, and uniquely sealed design that provides IP67 protection, can transmit 480Mb/s, and allows for front-panel mounting with blind-mating screw pockets. It also has 30μin of gold on the contacts and is molded in high-temperature plastic.
TE Connectivity
's new Sliver card-edge connectors have been adopted as the standard connector design into the Storage Networking Industry Association (SNIA) Small Form Factor (SFF) Technology Work Group's SFF-TA-1002 specification and are currently the highest-performing card-edge connectors compliant with the standard. The new SFF-TA-1002-compliant connectors are protocol-agnostic, multi-lane connectors designed to satisfy the high-speed and density demands of next-generation silicon. They have a dense, 0.6mm pitch that supports support high speeds through PCIe Gen 5 (28Gb/s NRZ and 56Gb/s PAM4), with a roadmap to 56Gb/s NRZ and 112Gb/s PAM4, and are compatible with EDSFF, PCIe, and OCP NIC, amongst other standards. In addition, the power connectors within the new Sliver card-edge portfolio deliver high power to riser cards and hardware accelerators, as well as minimize the need for cables to power riser cards, which increases enclosure airflow and enables ease of design.
Ironwood Electronics introduced a new LGA socket (CBT-LGA-5017) that addresses the high-performance requirements for LGA devices with a 3x3mm body size and a 0.86mm pitch. Designed to meet the stringent requirements of burn-in and test applications in demanding analog, digital, RF, Bluetooth, and medical devices, the socket has a clamshell lid that supports quick installation and IC change-outs, a unique contact design with outside spring and flat-stamped plungers that provide robust performance and excellent electrical signal integrity, an IC guide for precise LGA edge alignment, a solderless mounting mechanism, and the smallest available footprint in the industry, which allows inductors, resistors, and decoupling capacitors to be placed very close by for impedance tuning. It also features a stamped spring pin contactor with 14.5g actuation force per pin, a cycle life of 100,000 insertions, 0.98nH self-inductance, less than 1dB insertion loss of at 31.7GHz, 0.067pF capacitance, a current capacity of 4A, is rated for operating temperatures extending from -55°C to +180°C, and is compliant with the JEDEC standard.
The new RVPX Ruggedized VITA 46 Connectors from Amphenol Socapex provide flexible, cost-effective, high-speed solutions for open architecture embedded computing systems in commercial and military aerospace, space, C4ISR, and ground and missile defense applications. The modular COTS (commercial off-the-shelf) connectors have a pin-less backplane configuration, offer data rates in excess of 10Gb/s, and can be combined with high-power modules, VITA 67 RF modules, and VITA 66 optical modules. They are currently available in 3U and 6U VPX slot profiles and in 10Gb/s and 16Gb/s versions, with a 25Gb/s version slated for release sometime soon. They meet and exceed VITA 47 performance requirements, are qualified to VITA 46 for Open VPX applications, and are fully intermountable to and intermateable with exiting VITA 46 connectors.
Yamaichi Electronics
extended its line of high-speed connectors for the data networking market with the addition of two new QSFP connectors. The new CN120 Series QSFP56 host connector supports HDR 200G InfiniBand, transmits signals at 56Gb/s per channel, and complies with SFF-8436 and SFF-8662 standards as a card-edge interface connector for transceiver modules. It also has a Type-A PCB footprint and 38 pins plated with a minimum of 0.76μm gold, is mating compatible with previous versions, and is available with optional cage, heatsink clip, and light pipe components. The new QSFP-DD connector delivers outstanding electrical and signal integrity performance and fully complies with the IEEE 802.3ck standard for 112Gb/s per channel PAM4 modulation.
L-com
introduced a new line of M12 field termination connectors and in-line adapters for harsh-environment applications, including factory automation, industrial control, and test equipment, sensors and actuators, and other applications that stand to benefit from a screw-down interface. The new M12FT8A Series is comprised of fully shielded M12 A-Code connectors with eight pins, designed to accept 24–20 AWG wire, and available in male, female, straight, and right-angle options; the new TC-M128AM-2M128AF-S is a shielded, M12, eight-pin, A-Code male-to-dual-female M12, eight-pin, A-Code T Coupler that is IP67-rated and rated for operating temperatures extending from -25°C to +85°C; and the M128AMFS is a male-to-female, eight-pin, A-code, panel-mount adapter that is IP67-rated and features straight-through wiring.
MilSource announced the availability of the industry's most compact fiber-optic-enabled Ethernet switch, Techaya's MILTECH 24FO, which has a ruggedized form factor with 24-port density and a compact footprint that measures approximately 8" x 4" x 2" (L x D x H). The fully managed switch supports plug-and-play switching for fiber optic networks and devices — which are increasingly being designed into military platforms to reduce weight, improve signal loss, increase transmission speeds, and reduce EMI and crosstalk — and are ideal for radar installations, EO sensor suites, persistent wide area surveillance, and signal intelligence applications, as well as next-generation avionics and flight control systems, which will depend on fiber optic networks to deliver real-time data for bandwidth-intensive and delay-sensitive applications, such as for real-time voice, data, and video applications. Its gigabit speeds and 28VDC power make it instantly compatible with any network device and power systems and its mechanical packaging enhancements, including ruggedized Amphenol SIM 2D 44VG connectors, are designed for high-reliability performance and MIL-STD-810F airborne and ground environmental compliance. The new Ethernet switch also offers advanced network features including switching protocols, virtual LANS (VLANS), traffic prioritization (QoS), and bandwidth aggregation. 
Ironwood Electronics' new high-performance BGA socket (SG-BGA-6485) for 1mm-pitch, 543-pin BGA ICs with a 23x32mm package size operates at bandwidths up to 27GHz with less than 1dB of insertion loss and typical contact resistance of 20mΩ per pin. The socket connects all pins with 27GHz bandwidth on all connections, solderlessly mounts to PCBs, has a swivel lid for easy chip replacement, comes with a ball guide to ensure the precise alignment of BGA balls to PCB pads, and uses the industry's smallest footprint. It also has a high-performance, low-inductance elastomer contactor, is rated for 2A per pin and operating temperatures extending from -35°C to +125°C, and exhibits 0.15nH pin self-inductance, 0.025nH mutual inductance, and 0.01pF capacitance to ground.
New Connector and Cable Products: May 2019 > Wire, Cable, Cable Assemblies, and Tubing 
HARTING
is extending its preLink® Ethernet Cabling System and EtherRail® cable product lines to support the growing demand for future-proof data networks in trains in buses, optimize production, and reduce operating costs. The central component of the preLink Ethernet Cabling system is a compact termination block that facilitates quick, simple, and reliable cable connections, supports the prefabrication of data cables separately from the train car, and has a minimum hole diameter of just 12mm for cable insertion and routing. Once the cables have been laid, it enables the easy attachment of RJ45 or D- or X-coded M12 socket or pin connectors capable of 10Gb/s transmission, depending on the network device to be connected, and offers outstanding flexibility and investment security over long periods of use in railway technology, especially when combined with lightweight, high-speed EtherRail cables. New additions to the system include a PCB socket that allows users to connect pre-assembled preLink cables directly to the PCB, which negates the need for both detours, as well as a permanent detachable connection to a housing. 
Pasternack expanded its portfolio of low-PIM coaxial cable assemblies with new straight and right-angle SMA- and QMA-style connector options designed for domain administration server (DAS), wireless infrastructure, multi-carrier communication systems, wireless ISP (WISP), small cell installations, and passive intermodulation (PIM) testing applications. The line now consists of 160 standard configurations that are constructed of flexible, lightweight, UL910, plenum-rated, SPP-250-LLPL, RF coaxial cable and deliver low insertion loss, excellent VSWR, and PIM levels of less than -160dBc. The assemblies are rated for operating temperatures extending from -55°C to +125°C, are 100% RF and PIM tested, feature PIM test results marked directly on the cables, and offer same-day shipping.
Amphenol RF
added new fixed-length cable assemblies to its ARC line of ruggedized coaxial connectors and RF cable assemblies, which are especially engineered to provide superior performance in harsh-environment conditions, are available in standard and reverse polarity variants, and are ideal for transportation, military, and construction applications. The new ARC cable assemblies include N-Type and TNC configurations and feature adhesive lined, multilayer heat-shrink tubing that provides high resistance against shock, vibration, and signal distortion, and helps reinforce connector termination retention and cable flex rigidity. They also have a reliable threaded interface ideal for outdoor installations and are rated IP67 in both mated and unmated conditions.
L-com released a new line of high-flex, outdoor-rated, Category 6a cables designed to address factory automation, OSP Ethernet, and other high-speed (10Gb/s), harsh-environment networking applications. The cables have a double-shielded construction with a 100% foil and 80% braid shield to thwart the effects of EMI and RFI often found in industrial and military environments and a polyurethane (PUR) cable jacket that's resistant to UV and moisture, are rated for 300VAC and operating temperatures extending from -40°C to +75°C, and are available off-the-shelf in 12 standard lengths and in custom lengths with no minimum order quantities.
Indium Corporation is now offering ultrafine flux-cored wire down to 0.006" (0.15mm) in diameter for standard Pb-free alloys. The new ultrafine flux-cored wire was developed to meet the progressively demanding requirements for increased solder joint density and miniaturization in applications where solder paste reflow and other soldering approaches are not effective, such as robotic soldering, fine-pitch component attachment, and hand soldering. Advantages include evenly wound layers on the spools that avoid tangles during use, consistent diameters that meet even the most stringent requirements, and no flux voids within the wire to ensure consistent, worry-free soldering. Indium Corporation uses only conflict-free, grade-A (per ASTM B32), and other high-purity metals for its flux-cored wire, and all materials have been tested and certified to meet IPC J-STD-004B and other relevant industry specifications, including the legacy military specification QQ-S-571F. Featured flux vehicles for the 0.006" wire are Core 230-RC (REL1) and CW-808 (REL0), both of which were developed for robotic soldering applications and employ the company's proprietary low-spatter technology. 
Pasternack extended its skew-matched cable pair product line to include 40GHz and 67GHz models that are ideal for high-data-rate digital systems development, high-speed networking, and supercomputing. The expanded product line now features seven skew-matched cables available in 40GHz and 67GHz versions (three original models and four new releases) with polarity indicators for matched cable ends and 2.92mm or 1.85mm connectors. The flexible cables exhibit delay match as low as 1ps and VSWR of 1.4:1, are 100% tested for skew match, and are all available for same-day shipping. 
New Connector and Cable Products: May 2019 >

Connector Materials, Accessories, Tools, and Development Kits



GCT
extended its portfolio of resources and tools to include a new instant online 3D model generator designed to simplify the connector design-in process. The new 3D model generator interface, which is driven by CADENAS, can be found on each individual product page on the GCT website, offers instant CAD model downloads of the company's entire product library in all current CAD formats to support ease of integration, and allows engineers to use various configuration filters to create a connector that fits their exact application and download it instantly. Product groups include board-to-board, USB, SIM card, memory card, FFC, DC power jack, lighting, and modular jack connectors, and CAD formats include, but are not limited to, IGES, STEP, SolidWorks, and Creo.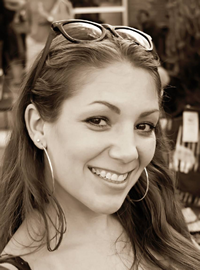 Latest posts by Christine Stieglitz
(see all)