July 2020 Connector Industry News
Summary coverage of upcoming industry events, as well as recent award, partnership, promotion, personnel, facility, distribution, standards, association, and certification news from across the connector industry.
July 2020 Connector Industry News
July 2020 Connector Industry News > Event News
Phoenix Contact's fifth annual Smart Communities conference will be presented as a three-part, online-only series of livestreamed events this year and will focus on how IoT technologies help integrate smart buildings into smart cities. Each hour-long technology workshop will be led by industry experts and address some of the latest developments in smart infrastructure and building technologies. The first session, "IoT – The Key to Unlocking the Full Potential of EV Charging Infrastructure," was presented by Oleg Logvinov, co-founder, president, and CEO of IoTecha Corporation on July 14. The second, "Fundamentals of Designing an OT Network to Address Cybersecurity to Integration Requirements," will be presented today by Greg Fitzpatrick, CxA, and the third, "An Overview of Tag Database Standardization in Building Automation," will be presented by Kurt Twiford and Rusty Hennessey of Conexus on August 11. Participants who attend all three sessions may be eligible for continuing education units.
TE Connectivity launched its Light It Up! Virtual Lighting Experience on July 13th and is continuing to release new technical content daily — including demonstrations of integrated lighting solutions, expert insights, interactive webinars, 3-D renderings, videos, and white papers — through July 31st. Featured products include TE's LUMAWISE Series and application areas include indoor, street, and horticultural lighting, lighting controls, and smart city designs.
Weidmuller's webinar series is still going strong. Upcoming presentations will address terminal solutions for power distribution (Wednesday, July 29, at 9:00am or 2:00pm EDT), custom cordsets, patch cords, and cables for increased efficiency (Thursday, July 30, at 10:00am), terminal shielding solutions (Thursday, August 6, at 9:00am or 2:00pm), food and beverage market solutions (Wednesday, August 12, at 9:00am or 12:00pm), PUSH IN technology for time savings (Thursday, August 13, at 10:00am), semi-automated solutions for time and cost savings (Thursday, August 20, at 8:00am), machine learning (Wednesday, August 26, at 10:00am), and data security in industrial environments (Thursday, August 27, at 8:00am). Recent Weidmuller webinar topics available on-demand include an introduction to wire processing centers, wire processing center (WPC) tools and software, wire insertion jumpering features, WPC crimping and ferrules, and LoRa vs. long-distance transmission.
Würth Elektronik launched a virtual exhibition stand to provide customers with online access to technical resources including presentations, product innovations, component samples, developer support, product selection tools, catalogs, and even direct chats with product specialists. The current focus of the webinars presented in the virtual booth is single-pair Ethernet.
July 2020 Connector Industry News
The HARTING Technology Group was a Premium Partner for this year's HANNOVER MESSE Digital Days, which took place July 14–15 and marked the first year that the annual industry event took place online. Ralf Klein, managing director of HARTING Electronics, presented "Single-Pair Ethernet – The Infrastructure for IIoT," which delved into both the benefits and future of SPE technology and addressed why it's the optimal infrastructure for all IIoT applications and why it's so vital for future Industry 4.0 networks. Andreas Wedel, head of the Technical Competence Center at HARTING Electric, presented "Individualization Thanks to Digitization," which uses the Han configurator as an example of how custom products can be cost effectively developed in quantities as low as one with all design-relevant data readily available for download. Norbert Gemmeke, managing director of HARTING Electric, presented "The DC Industry Research Project is Transforming Industrial Power Supply," which addressed the key role that DC power will play in the future of industrial power supplies, particularly in terms of energy efficiency and flexibility.
Phoenix Contact is hosting an online safety standards seminar to discuss the revisions to ISO 13849-1 and IEC 62061 that will go into effect later this year and help attendees prepare for compliance. The revisions include significant changes regarding how cyber security is managed in relation to machine safety, as well as new requirements for safety software and risk assessments. The seminar will take place on Thursday, August 20, and will be hosted by the company's functional safety expert, Carsten Gregorius, a TUEV expert with more than 25 years' experience in machine in functional safety and an active member of standardization committees including EN ISO 13849 and IEC 62061.
IPC has been selected to manage the 2021–2025 Electrical Wire Processing Technology Expo (EWPTE) events in Milwaukee. IPC will provide logistical and marketing support for the annual event, as well as develop a new technical conference component and host its summer committee meetings, IPC SummerCom, in conjunction with EWPTE. The next EWPTE will take place May 12–13, 2021.
July 2020 Connector Industry News > Award News
TTI has been honored as the Global Distributor of the Year for Amphenol, Molex, and TE Connectivity — the world's top three connector manufacturers — for the second consecutive year, providing unprecedented validation of its best-in-class worldwide performance. In addition to earning Molex's 2019 Global Distributor of the Year Award, which marks the sixth time TTI has received that honor, TTI also earned Molex's 2019 Americas Distributor of the Year Award. Both Omron Electronic Components and Eaton also recognized TTI as their 2019 Distributor of the Year, with the Eaton award marking the seventh consecutive year that TTI has earned this top recognition. This year, in lieu of presenting TTI with a physical award, Omron made a generous donation to Girls in Tech, a global non-profit dedicated to engaging, educating, and empowering women in technology, on behalf of TTI and, in a showing of collaboration and appreciation, TTI matched it.
The HARTING T1 Industrial Interface for Single-Pair Ethernet (SPE) earned the 2020 German Innovation Award, marking the second consecutive year that HARTING has secured this coveted honor. The T1 Industrial Interface was developed as an optimal infrastructure solution for Industry 4.0 and IIoT connectivity and, thanks to HARTING's involvement with the SPE Industrial Partner Network, is now a standard mating face according to the IEC 63171-6 standard. HARTING received the 2019 award for its ix Industrial interface. Ralf Klein, the managing director of HARTING Electronics, accepted the award (top left). The HARTING Technology Group has also been ranked amongst Germany's TOP 100 Innovation Leaders of 2020 in the small- and medium-sized enterprises (SME) category based on roughly 120 testing criteria. HARTING's Managing Director of Development, Gunter Galtz, accepted the award (right).
Mouser Electronics has earned more than 20 top business awards from its manufacturer partners for impeccable distribution performance during 2019 and 2020, including best-in-class global logistics, double-digit sales growth, fastest NPIs, and commitment to teamwork. Some of the most recent honors include being named 2019 Global Distributor of the Year by Bel Fuse, Inc. and 2019 High Service Distributor of the Year by KEMET. Mouser also recently received Vishay Intertechnology's 2019 High Service Distribution Award for EMEA, which marks its seventh win in eight years, as well as its 2019 America's Catalog Distributor of the Year Award for the second consecutive year and its 2019 Americas Catalog Passives Distributor of the Year Award.
HARTING Automotive received the 2020 Volkswagen Group Award in the e-Mobility category in honor of its exceptional achievements and innovation as part of the VW supply chain, as well as its proactive, rapid, and targeted responses to the volatile electromobility sector and its broad spectrum of charging cables, which ensure the cross-brand and cross-plant supply of the Mode 3 charging cable. HARTING supplies charging solutions for Volkswagen's modular E-drive matrix (MEB), the Audi e-tron, and the Porsche Taycan. HARTING's Managing Director – Automotive, Marco Grinblats, accepted the award.
Sager Electronics earned OTTO's 2019 Distributor of the Year Award for the second year in a row.
July 2020 Connector Industry News
The HARTING Technology Group received a golden German Brand Award, which annually honors the most innovative brand identities and creative campaigns, in recognition of its innovative European Distribution Center (EDC), which features a high-tech logistics center with an automated small-parts high-bay warehouse, a high-speed shuttle, and several environmentally friendly design features, as well as an attached administrative building with ergonomic workstations. The award was conferred in the Excellence in Brand Strategy and Creation – Brand Communication – Architecture and Buildings Category and marks the fifth time that HARTING has earned a German Brand Award. Peter Seipp, the managing director of the 3Deluxe architectural team responsible for the structure, accepted the award.
July 2020 Connector Industry News > Partnership, Publication, & Personnel News
After many years of cooperation, the Schleuniger Group and Cirris Systems Corp. have signed an agreement for Schleuniger to acquire Cirris, which is based in Salt Lake City, Utah. The transaction is expected to conclude in 3Q 2020 and the new company, Cirris Inc., will take over most of the assets of Cirris Systems Corp. The purchase represents an important investment in a key growth segment for Schleuniger and further expands its capabilities as single-source supplier for all low- and high-voltage testing needs for virtually all applications in any industry following its January 2018 acquisition of a controlling majority stake in testing equipment manufacturer adaptronic Prüftechnik GmbH of Wertheim, Germany, and its May 2015 purchase of test automation solutions provider Cirris Solutions GmbH (now Schleuniger Test Automation GmbH) of Jettingen, Germany. Cirris Systems complements the product portfolios and global market coverage of adaptronic and Schleuniger Test Automation exceptionally well and opens up the North American market for testing and test automation. It also reduces Schleuniger's dependency on the automotive industry, as Cirris generates the vast majority of its sales outside this industry.
Positronic announced Mark Harper as its new Vice President of Operations. In this role, Harper will plan, direct, and oversee global operations for the company, help Positronic deliver a world-class experience to customers, and ensure the development and implementation of efficient and cost-effective operations. Harper joined Positronic in March 2018 as Site Leader for the company's Missouri Operations and, through a combination of excellent leadership and decades of experience in implementing continuous improvement programs, has already helped Positronic stand out as a superior supplier in the industry. Before joining Positronic, Harper was President of WinTech in Monett, Missouri, and Vice President of Manufacturing at All State Tank in Grove, Oklahoma. He also served on the Missouri Association of Manufacturers Board of Directors for several years, including as President, and is currently serving on the Board of Directors of Missouri Enterprise, the NIST-supported Manufacturing Extension Partnership for the state of Missouri.
Sager Electronics announced Brendan Lilly as its new Director of eBusiness. In this newly developed role, Lilly will leverage his extensive experience in digital business strategy, digital marketing, global eCommerce, market research, product design and development, and revenue optimization to hone Sager's digital platforms and refine and grow its eBusiness. Prior to joining Sager, Lilly was the co-founder and CTO of Via Global Health, an international medical device company.
TTI, Inc. brought longtime industry veteran John Drabik onboard as a vice president and will initially have him work across multiple areas within the company. Drabik began his career with KEMET in 2013 and was later recruited to Arrow Electronics where he had responsibility for the company's PEMCO business and, most recently, held the position of President, Americas Components.
July 2020 Connector Industry News
July 2020 Connector Industry News
Oliver Konz has decided to resign his position as the Executive Vice President of the Würth Elektronik Group and CEO of the Würth Elektronik eiSos Group and leave the company for personal reasons. The Würth Group Advisory Board thanked Konz for his 27 successful years of service to the company and wished him all the best for the future. Thomas Schrott has assumed the role of Executive Vice President Würth Group and CEO of the Würth Elektronik eiSos Group and will continue to manage the company with Alexander Gerfer, CEO Würth Elektronik eiSos GmbH & Co. KG and CTO of the Würth Elektronik eiSos Group, and Thomas Wild, CEO Würth Elektronik eiSos GmbH & Co. KG and CFO of the Würth Elektronik eiSos Group.
Allied Electronics & Automation is celebrating the 10th birthday of its DesignSpark online design engineering platform by releasing the latest upgrade to its free 3-D CAD software, DesignSpark Mechanical v5.0, as well as lots of new technical content ranging from a new series of the popular DesignSpark Podcast, which explores some of the hottest topics in technology through a mix of fun facts, stand-up and sketch comedy, and even song, and will release a new episode weekly through August 17th, to articles including "Ask the Expert: Industrial Sensors for IoT with STMicroelectronics," "Fast Track Your Industrial Sensing Application Using a Sensor Development Kit," and "Pin Headers in Modern Electronics." The first three episodes of the third season of the DesignSpark Podcast, "Space Tourism," "Exploring the Mysteries of Smart Homes," and "Mastering the Mysteries of Food Tech" are now available on both the DesignSpark site and many podcast streaming services. Its sister company, RS Components, has also recently launched a series of streaming STEM education and inspiration sessions as both part of its Grass Roots at RS program and as a supplement to its Imagine-X virtual STEM education modules; the four-part series is being presented as live, bi-monthly learning workshops on its Facebook page, where it will also be available on-demand.
Siemon recently published several new technical resources, including the new "Point-to-Point: High-Speed Interconnects in the Data Center" tech brief, "Preparing for Wi-Fi 6E: Cabling Considerations for High-Efficiency Wireless Access Point Connections" white paper, "Critical Data Center Challenges and How to Solve Them" interactive guide, and "Which Fiber Termination Method is Right for you?" and "Five Tips for an Effective BOM" blogs, as well as a new case study about a five-star Green Star intelligent building the company helped enable, a new video about its Value Vertical Cable Manager, and the latest episode (#4) of its new Network Connections podcast.
GCT published a new case study about how its USB4055 USB Type-C 3.1 connector helped a high-end headphone manufacturer replace the USB connector that had been pre-selected during the design stage but ended up with configuration and EMI issues.
Interstate Connecting Components (ICC), a division of Heilind Mil-Aero, launched its new website, which now features robust navigation and intuitive search tools with multiple refinement options, an appealing, mobile-responsive design, a new BOM upload tool, faster page-load times, and more technical content including product and compliance information.
Sager Electronics published a new case study about NevadaNano hazardous gas detection sensors employed in wireless, handheld safety monitors used in oil and gas, chemical, industrial, and first responder applications. "Blackline Safety Selects NevadaNano's MPS Flammable Gas Sensors to Modernize Worker Safety" explains how the new sensor technology allows the monitoring products to simultaneously detect up to 12 hazardous gasses, virtually eliminate false alarms, and significantly reduce cost of ownership.
PEI-Genesis recently published three new blog posts: "Four Ways to Avoid Electrical Connector Failures," "Meet RoHS Compliance Standards With the Right Connector Plating," and "RJ45 Connectors Deliver High Data Speeds in Harsh Environments."
July 2020 Connector Industry News
TTI recently published several new technical connectivity resources developed by both employees and suppliers, including the inaugural issue of its new SoluTTIons magazine, which is focused on innovations impacting EV technologies; "Making the C.A.S.E. for Mobility's Future" by Jim Hawersaat, VP of TTI's Global Business Transportation Unit, which addresses connected vehicles, autonomous vehicles, shared mobility, and electric vehicles; "RoHS Updates: Writing Better Declarations, A New Harmonized Standard" by product environmental compliance and performance expert Mike Kirschner; "5G in the Future Connected Car: How the new Mobile Standard Makes the Vision of Connected Driving Become a Reality" by Molex; and "Harsh Environment Connector Plating: Today and Beyond" by ITT Cannon.
July 2020 Connector Industry News
Avnet launched a new landing page, "Artificial Intelligence at the Edge," to help design engineers leverage the benefits of real-time decision making, especially in the industrial and transportation markets.
Newark has published several new eBooks, including a three-part IIoT series that addresses sensors, connectors, and wireless connectivity and EMC, "Get Ready for AI: Tools to Help You Get Started," and "The Ultimate Guide to Harsh Environment Ratings and Design."
Weidmüller published a new video about its D-Series sockets with PUSH IN terminals, which can reduce the wiring time by up to 75%, provide quick and easy power distribution, and have an additional test tap to simplify maintenance work, and is also offering free product samples.
July 2020 Connector Industry News
July 2020 Connector Industry News
July 2020 Connector Industry News
Recent Samtec blog topics include building a better BattleBot, convergence as a key to 224Gb/s PAM4 system design, the future of trade shows, how easy it can be to modify an existing connector design, the Gen-Z Consortium, Samtec solutions for military and aerospace applications, its newly expanded range of signal integrity evaluation kits, high-performance digital connectors for analog, recent virtual events Samtec has participated in, using ionization to help control ESD, new and coming-soon precision RF products, how Keysight quickens Samtec 112Gb/s PAM4 test and development time, selecting the best connector contact and pin, the optical data interconnect (ODI) ecosystem, providing the highway for the information superhighway, and website updates including four new interactive, 3-D product explorers, customer-specific pricing on full product pages, and a new homepage design.
TE Connectivity published several new technical resources, including an infographic about its LVDT Position Sensors for harsh-environment hydraulic applications, a white paper about sensors in sleep apnea and sleep study equipment, and a trend paper that addresses the demands of today's test and measurement applications. TE also recently surpassed its goal of producing 100,000 face shields to donate to medical workers worldwide. At present, more than 360 TE employees at 12 sites have logged a combined 1,500 volunteer hours manufacturing and assembling face shields and have distributed more than 120,000 face shields to more than 250 medical facilities in the U.S., Mexico, and Europe.
Phoenix Contact's latest blog posts address its new Smart Elements I/O System, new online product configurator capabilities, outdoor connectors and cabling, surge protection for PV installations, device connectivity for industrial applications, and power supplies for building automation. The company also published two new videos, "The Top Five Things to Know About Terminal Blocks" and "Connect With Confidence With the Environmental Case System."
July 2020 Connector Industry News
July 2020 Connector Industry News
Neonode's touch sensor modules are being integrated into a range of Yesar Electronics Technology products with holographic interfaces, including several thousand holographic elevator control panels slated for production in the second half of 2020, as well as kiosks and gaming applications. The company's innovative sensor modules are also being employed by Anhui Easpeed Technology to upgrade thousands of elevators in China with holographic button panels. For more information about Neonode Touch Sensor Modules, check out the new white paper, "Contactless Touch – Interaction With Images Floating in Air" and the on-demand version of the recent "Switching to Holographic and Other Contactless Touch Solutions for Safer, Germ-free Interaction" webinar.
LAPP North America appointed Jay Lahman CEO. Lahman brings nearly 25 years of experience in the cable industry and will be responsible for providing leadership and direction for LAPP USA, LAPP Canada, LAPP Mexico, and LAPP Tannehill. He will report directly to LAPP's Chairman of the Board of Directors – Lapp Holding, N.A., Georg Stawowy.
Axon' Cable's MicroMach SpaceWire links are compliant with the new high-data-rate ESCC3409 specification and were recently qualified by the European Space Agency (ESA), making Axon' the first supplier of a qualified range of ESCC3409-compliant cables listed on the European Preferred Parts list (EPPL2). The compact, robust, and impedance-matched high-speed cables are capable of data rates well in excess of typical SpaceWire performance — up to 3Gb/s — and have already been selected for their first ESA mission: the solar wind magnetosphere ionosphere link explorer, or SMILE, which is a joint mission between the ESA and the Chinese Academy of Sciences.
Paragraf appointed Alistair Crawford as its new chairman. Sir Colin Humphries had chaired the company since its inception in late 2017 but has now assumed the position of Chief Scientific Officer, which will allow him to focus on the continued development and expansion of the company's graphene-based transformative electronic sensors and devices. Crawford previously led a $1 billion consulting business with 6,000 staff, which doubled in size under his leadership, at Oracle and, prior to that, was CEO of two UK-listed public companies: CMG plc, with 12,000 staff and £900m revenues, and Psion plc where he grew revenues by 50% and nearly tripled profit in four years. He will leverage his extensive high-tech hardware, software, consulting, and systems integration experience to help Paragraf scale.
Fiber Optic Center, Inc., (FOC) appointed Richard Tumminelli as Fiber Design and Manufacturing Consultant, Rare Earth Doped Optical Fiber Fabrication Expert. Tumminelli recently retired as Director of Engineering at the Coherent fiber site in Salem, New Hampshire, and has been working in the field of rare-earth-doped optical fiber for 40 years.
BlockMaster Electronics launched a new website to make it easier for customers to select and order terminal block products. The website features an entirely new Selection Guide for a wide range of terminal blocks and screw terminal hardware, including both visuals and quick-reference tables with detailed specifications and covering more than 9,500 part numbers.
FOBA Laser Marking + Engraving (Alltec GmbH) appointed Sebastian Blösch, a longstanding member of its management team, as its new Managing Director. Blösch was previously Finance Director and Deputy Managing Director and succeeds Stefan Heczko.
July 2020 Connector Industry News
July 2020 Connector Industry News > Associations, Standards, & Certifications News 
Eight well-established M12 connector manufacturers — Binder, CONEC, ESCHA, HARTING, Molex, Murrelektronik, Phoenix Contact, and Weidmüller — worked together to develop a standard for M12 push-pull locking mechanisms to ensure compatibility across manufacturers and encourage the employment of safe, robust, and time- and cost-saving push-pull M12 connectors in industrial automation technology. The joint approach resulted in the IEC 61076-2-010 standard, which describes both external and internal push-pull locking mechanisms, and the committee draft for vote (CDV) was recently approved with 92.9% in favor, so a final form of the new IEC standard should be released in December 2020.
IPC released the new IPC-9797 Press-Fit Standard for Automotive Requirements and Other High-Reliability Applications, which covers the qualifications and acceptance requirements for press-fit technology in both standard (e.g., telecom) and high-reliability applications, like automotive and aerospace equipment.
July 2020 Connector Industry News > Facility News
Würth Elektronik headquarters in Waldenburg, Germany, is now home to 200,000 new "employees" comprised of four bee colonies as part of the "WEBee – We swarm for Würth Elektronik!" initiative . The beehives were erected on an open area of the company premises in spring and a blossoming meadow was created in the direct vicinity. The bee colonies have accepted their new home and are looked after by bio-imper Martin Rößner from Satteldorf, and an Würth Elektronik employee.
CDM Electronics completed the expansion of its now-8,400-square-foot Times Microwave Systems Midwest regional hub in Richardson, Texas. The new facility is designed to serve midwestern OEM and MRO customers in the aerospace/defense, telecom, and medical markets and employs the latest generation of warehousing, inventory management, communications, and computer tools. It is staffed by fully trained customer service and product experts and stocked with more than 100,000 feet of LMR Series low-loss coaxial cable, plus more than 43,000 connectors and accessories.
July 2020 Connector Industry News > Distribution News 
Mouser Electronics added more than 400 new products to its line card last month, including AVX Corporation's portfolio of EV and HEV solutions, Cinch Connectivity Solutions' 1.0mm RF connectors for semiconductor and test and measurement applications, JAE's MX84B Automotive Connectors, Phoenix Contact's Installation Power Distribution (IPD) System for connecting push-in terminations through bulkhead devices or enclosures in non-disconnect lighting and industrial applications, TE Connectivity's Tool-less Receptacle Assembly and Gasket for outdoor luminaries, and SV Microwave's keyed, fixed-length SMA cable assemblies for military, aerospace, test and instrumentation equipment, and transceiver box applications up to 26.5GHz.
TTI is now stocking AVX's 6792 Series RF coaxial IDC connectors for automotive and industrial antenna applications, Molex's Mini-Fit Sigma Series sealed connectors for industrial and HVAC applications, and Switchcraft's EH Series die-cast RJ45 connectors for custom rack panels and OEM equipment. TTI is also stocking TE's popular SEACON brand of sealed connectivity solutions, which offers more than 2,500 underwater electrical and fiber optic products especially designed for harsh-environment oil and gas, defense, oceanographic, and outdoor applications. Other new products now available at TTI include Molex's 2.4/5GHz MIMO 4×4 Flexible Antennas, which offers superior connectivity via four UFL connectors on pigtails, attach with adhesive, and support smart home, smart city, and connected vehicle applications, and Amphenol Advanced Sensors' compact and low-power NPB-101 Digital Output Absolute Pressure Sensor for mobile and battery-powered applications including altimeters, barometers, indoor and outdoor navigation, and weather station equipment.
Heilind Electronics is now stocking TE Connectivity's LUMAWISE Endurance S Connector System — an ecosystem of compact, environmentally-resistant, design-flexible, and user-friendly connectivity products designed for sensor modules and other control system applications, such as luminaires and street lighting.
Allied Electronics & Automation added several new suppliers to its line card and expanded its range of ready-to-ship product lines. New suppliers include Murrelektronik, which offers automation solutions including cables, connectors, I/O systems, interfaces, power supplies, and controls for a variety of industries spanning packaging and logistics to automotive; Moxa, which offers edge connectivity, industrial computing, and network infrastructure solutions designed to enable and expand the IIoT; StarTech.com, which offers hard-to-find connectivity, office, and computer products, including A/V components, cables, racks, server management switches, docking stations, display adapters, and ergonomic furniture; RAFI, which offers high-quality electromechanical and electronic components, keyboards, and systems for human-to-machine communication systems employed in medical, mechanical engineering, and telecommunications equipment, road and railway vehicles, and household appliances; RichTech, which provides cutting-edge machine vision, motion tracking, multi-touch display, VR/AR, and thermal imaging solutions; Seek Scan, which offers thermal imaging systems that deliver accurate contactless skin temperature measurements to enable public health and social distancing protocols; Schmersal, which provides the largest range of safety switching appliances and systems in the world for the protection of human life and machines; OKDo, which specializes in IoT and single-board computing (SBC) products; and Klüber Lubrication, which is one of the world's leading manufacturers of specialty lubricants.
PEI-Genesis is now stocking Sure-Seal solenoid valve DIN 43650 connectors, which provide compact, IP65/67 solutions for reliable voltage and current transmission in pneumatic, hydraulic, and electromagnetic actuators. The company also published a new Sure-Seal Solenoid Valve Connector Catalog.
Sager Electronics recently invited a team of students from Harvard University's School of Engineering and Applied Sciences (SEAS) to conduct a case study intended to identify potential solutions for improving order accuracy at its primary distribution center in Middleborough, Massachusetts, and achieving its target order accuracy rating of 99.9%
Cinch Connectivity Solutions' popular nine- to 19-insert arrangement for the Cinch Mil/Aero Circular MD801 Series is now available through Digi-Key and Mouser. These connectors satisfy MIL-DTL-38999 electrical and mechanical requirements in a much smaller and lighter-weight form factor and are ideal for use in harsh-environment industrial, UAV, military vehicle communications, satellite communications, military radio, and military display systems.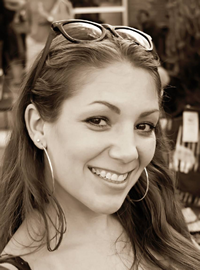 Latest posts by Christine Stieglitz
(see all)