Industry News: February 2018 – Part I
Summary coverage of upcoming events and recent news from across the connector industry.
Industry News February 2018 – Part I
Event News
BIRNS
is showcasing its latest subsea connectivity technology at Underwater Intervention 2018, February 6–8 in New Orleans, including: new open-faced, pressure-rated coax and electro-optic-coax-mechanical hybrid options for its 6km-rated Millennium™ Series, ABS Product Design Assessment certified penetrators and cable assemblies, and Primum™ Series heavy-duty connectors, which are open-face rated to 6km and designed to withstand even the harshest marine environments. Visit BIRNS at booth #720.
Northwire cable engineers and LEMO connecter experts will be exhibiting at MD&M West 2018 February 6–8 in Anaheim, California. Visit them at booth #1859.
Representatives from Axon' Cable and its brand new Singapore subsidiary are exhibiting at the 2018 Singapore Airshow, February 6–9. There, the company will showcase its range of harsh-environment connector and cabling solutions, including: a new range of Micro-D connectors with the D-Click fast-latching system for limited-access connections, new space- and weight-saving Versatys® connectors with and without D-Click latching, high-frequency connectors for radar applications, and cable assemblies terminated with micro-D connectors and Axotwist™ twist capsules for onboard video systems in drones, helicopters, and other aircraft. Visit Axon' Cable in the French Pavillion at booth F18.  
Schleuniger
is exhibiting at the 25th annual Wire Harness Manufacturer's Association (WHMA) Wire Harness Conference February 13–15 in Scottsdale, Arizona. Onsite demonstrations will include the new Mercury-5 laser wire and cable stripping concept machine for 1–20mm O.D. wire and cable, the economical and effective EcoStrip 9380 cut and strip machine, the CoaxStrip 5200 and UniStrip 2300 benchtop cable stripping machines, the user-friendly UniCrimp 100 crimping machine, and the ShieldCut 8100, which provides unrivaled flexibility for cable shield cutting.
Schleuniger
is also exhibiting at the 2018 IPC APEX EXPO, the largest electronics assembly exhibition in North America, in San Diego February 27 – March 1. Onsite demonstrations will include the new Mercury-5 laser wire and cable stripping concept machine, the economical EcoStrip 9380 and versatile MultiStrip 9480 cut and strip machines, the ShieldCut 8100, the UniStrip 2300, 2550, and 2600 and the RotaryStrip 2400 programmable wire stripping machines, and the CoaxStrip 5200. Visit Schleuniger at booth #3303.  
Würth Elektronik eiSos
is exhibiting at embedded world 2018, February 27 – March 1 in Nuremberg, and will be showcasing some of its smallest components at one of the biggest booths in Hall 3 (#3-247), including: high-frequency-optimized multilayer ferrites for signal line suppression, horticultural and infrared LEDs, aluminum electrolyte capacitors, and quartz and oscillator products. Würth will also host representatives from its subsidiary AMBER wireless, who will present the company's AMB2621 ultra-low-power 2.4GHz wireless module, AMB8826 868MHz long-range wireless module, AMB2220 2.4GHz long-range wireless module, AMB2524 2.4GHz all-in-one wireless module with integrated antenna, various M-Bus wireless modules, and the soon-to-be-available AMB2301 integrated Bluetooth solution.  
The schedule for 2018 Embedded Systems Conference (ESC) Boston, which will take place April 18–19 alongside Design & Manufacturing New England and BIOMEDevice Boston, is now available online and early bird registration rates are in effect through February 23.  
TE Connectivity's Global Product Manager, Mike Walmsley, recently presented at Embedded Tech Trends 2018 in Austin, Texas, where the company showcased several of its latest interconnect solutions for rugged embedded computing systems, including the MULTIGIG RT 3 high-speed backplane connector, which features an optimized footprint and supports 16Gb/s channels using the PCIe Gen 4 protocol and 25Gb/s for Ethernet (100GBASE-KR4); the NanoRF Module, which doubles the density of current VITA 67 standards using SMPM interfaces; and the High-Density Optical Module, which doubles the fiber density of VITA 66.4.
Molex
showcased its extensive portfolio of high-speed data connectivity solutions at DesignCon 2018 last week, including: the new NearStack High-Speed Connector System and Cable Jumper Assemblies, the newly expanded zSFP+ Interconnect System for next-generation Ethernet and Fibre Channel applications, the Impulse Orthogonal Direct Backplane Connector System for high-density data center applications, the QSFP-DD System for high-density, high-speed networking, the Impel Plus Cabling System  Open19 project solution, high-density, blind-mating optical backplane connectors for card, sled, and drawer applications, and BiPass I/O and Backplane Cable Assemblies that combine passive, high-speed copper twinax cables with NearStack and QSFP+ or QSFP-DD connectors.
Hirose Electric promoted its high-speed interconnect solutions for data center, server, storage, high-power computing, security, and processor applications at DesignCon. Onsite demonstrations included 112Gb/s (100G Serdes) technology, 56Gb/s PAM4 mezzanine solutions, 32G PCIE solutions targeting GEN 5, design tools for high-speed PCB circuits, and signal integrity demonstrations for connectors. Hirose's IT8 BGA SMT three-piece connector systems for board stacking requirements spanning 14–90mm, IT9 three- and four-row, 0.5mm-pitch SMT right-angle connector system with a floating feature, and mmWave 2.4mm and 2.92mm RF coax product were also promoted onsite.
Meritec
also exhibited at DesignCon, promoting the new Direct Attach, which eliminates RTM connectors on VPX backplanes and presses directly into PCBs for improved signal integrity; the new Cable-Over, which takes high-speed signals at 16GHz up and over slower, more restrictive PCB copper traces; and the VITA-ANSI-recognized Hercules® line of 38999 interconnects.  
Award News 
TTI recently received Smiths Interconnect's EMEA Distribution Award for Absolute Growth, which is especially noteworthy since the company has only held the Smiths' franchise since the middle of 2016 (with the exception of many years of sales in France due to its acquisition of regional distributor Mateleco). Smiths Interconnect is focused on high-reliability aerospace, defense, space, and industrial markets with no room for failure, and TTI has had particular success with its industrial M12/M23 connectors and rectangular, plastic, IP67 REP Series connectors.
TE Connectivity was named a 2017 Top-100 Global Innovator by Clarivate Analytics, whose annual report highlights the world's most successful organizations with regard to R&D innovation, IP protection, and commercial success. TE has more than 7,000 global engineers and more than 14,000 patents, and invests approximately $650 million into R&D and engineering every year. This is the seventh consecutive year that TE has been recognized.
Newark element14
announced the top 10 of more than 150,000 products in its 1,800-page 2018 catalog to help startups, makers, and engineers take their technology to the next level. An expert panel of the company's engineers and product managers selected the top-10 products for their reliability, performance, and ease of use, and included wire and one cable solution. AlphaWire's ThermoThin high-temperature, ultra-thin, space- and weight-saving hook-up wire for 600V, -150°C to +300°C operation in oil and gas, semiconductor, energy generation/production, and military applications was named the top-10 wire, and Molex's ValuSeal single-piece, cost-effective, wire-to-wire, IP65-rated connector system for consumer, industrial, non-automotive transportation, robotics, and lighting applications was named the top-10 connector.  
Partnership, Promotion, & Personnel News 
Molex recently announced the acquisition of certain assets of Triton Manufacturing Company, Inc. that specialize in fabricating flexible power cable assemblies and custom bus bars used in a wide range of current- and heat-transfer applications, including power transfer devices for computers, industrial electrical power distribution, transportation, aerospace, and telecommunications applications. 
TTI, Inc., has promoted Mike Morton, president, TTI Global Sales and Marketing, to the position of Chief Operating Officer, TTI, Inc. As COO, Morton will continue to have overall responsibility for the company's global business units and will take on additional corporate responsibilities. 
In 2017, ODU generated roughly €170 in total revenues, added a new assembly hall to its Mühldorf location, and added a new assembly line to its Mexico facility to meet growing demands for high-performance e-mobility applications. Currently, ODU is constructing a new production facility in Sibiu, Romania, extending its Mühldorf turning shop and office space, and actively training roughly 110 young apprentices there to grow its workforce with qualified new talent. Apprenticeships are also being introduced at production sites in Romania and China, are currently offered in nine vocational areas, and will extend to 11 starting in 2019.
TE Connectivity has entered into exclusive negotiations to acquire ABB's entrelec® terminal block business, which will allow TE to offer a more comprehensive and competitive robust product platform, help customers reduce complexity and drive innovation, and expand TE's Industrial team, significantly enhancing its ability to collaborate with more customers on innovation and automation projects.
Molex and AllGo Systems have teamed up to develop advanced infotainment systems for intelligent connected vehicles. The new, fully-integrated, intuitive, highly customizable, and scalable USB 2.0 on-the-go (OTG) hubs and media modules include an OTG hub that runs Apple CarPlay over USB and Android Auto 8.0 and QNX on the head unit and digital instrument cluster and enables seamless media sharing between cluster, head unit, and network storage device. Molex can rapidly and cost-effectively supply automotive USB 2.0 OTG hubs and media modules designed to meet end-system requirements in entry-level to luxury vehicles. 
Samtec
's SFML Series 0.05" Tiger Eye™ high-reliability locking socket strip has been designed into the new FluxScale™ horticulture lighting from GrowFlux.
Würth Elektronik eiSos
has released a new, expanded catalog of electromechanical components. The 1,098-page catalog is available in English, free of charge, and contains information about 12 standard product groups, including many new product innovations. Every component in the catalog can be ordered from stock at any time with no minimum order quantity, and new products of note include: high-temperature additions to the WR-BTB and WR-PHD product families, the space-saving and solder-free REDFIT IDC SKEDD connector for data connections, THR and SMT variant USB plugs for assembly flexibility, terminal blocks, and SMD spacers.  
SOURIAU
is actively pursuing the radical goal of reinventing the interconnections market with the help of Adrien Lecossier, a PhD student at LAMPA, who is spearheading the creation of a new model of innovation that every employee at its Champagné plant — and eventually beyond — will be able to use to develop novel solutions. The new structure provides a defined framework that invites employees to become co-entrepreneurs of innovation projects, takes every element of the business into consideration, and is open to employing new tools, including: AI, printed electronics, additive manufacturing, the IoT, drones, and more.
Newark element14 and Farnell element14 have added a new product configurator that allows customers to modify any Samtec connector to suit the exact needs of their application without long lead-times and custom pricing. The configurator generates 2D and 3D models that can be refreshed with each parameter, and the final version of the product can be downloaded in 150 file formats, including STEP, SolidWorks, Autodesk, and .png or PDF.
The International Electronics Manufacturing Initiative (iNEMI) recently named Dr. Marc Benowitz as CEO. Benowitz, the former Senior Director of the Reliability, HW Test, and Eco-Environmental Engineering organization at Nokia (Bell Labs), replaces retired CEO Bill Bader and has a long history with iNEMI, having served as a member of the Board of Directors since 2001 and as Chairman since 2013. Jean-Luc Pelissier, CEO of the CBA Group (Universal Instruments and Hover-Davis) will take over as Interim Chair of the iNEMI Board until a new chairman can be elected.
Distribution News 
Mouser Electronics
is now stocking Hirose's IX Series I/O connectors, which feature an innovative, space-saving design that enables reduced-size industrial modules in equipment including: factory automation and programmable logic controllers, servo amps, servers, robotics, and more. The plugs and receptacles support CATA5e and CAT6a cabling, offer continuous, 360° shielding against EMI and ESD, and provide secure, high-speed transmission rates up to 10Gb/s.
Heilind Electronics
has expanded its selection of industrial interconnects with HARTING's DIN 41 612 connectors and accessories, which combine signal, power, and coaxial connections in a single unit, are available with high-current and high-voltage contacts capable of accommodating up to 40A and 2.8kV, and are widely employed in industrial automation applications.
Mouser Electronics
announced a global distribution agreement with Insight SiP, providers of ready-to-use, low-energy, Bluetooth® RF modules for low-power wireless connectivity applications, including: telecom and mobile computing, portable consumer electronics, healthcare, connected automobile, industrial, and IoT devices.
Heilind Electronics
is now stocking 3M's 9Q Series flexible, direct-attach, twin-axial QSFP28 copper cable assemblies, which deliver bandwidths of up to 100Gb/s while virtually eliminating high-frequency resonance.  
Associations, Standards, and Certifications News 
The 100G Lambda Multi-Source Agreement (MSA) Group has announced the release of preliminary specifications based on 100Gb/s per wavelength PAM4 optical technology, enabling multi-vendor interoperability for optical transceivers produced by different manufacturers and in various form factors. The new interfaces defined by the MSA significantly increase the distances supported for 100GbE and 400GbE applications, enabling 2–10km and 2km, respectively, over duplex single-mode fiber compared to the 100Gb/s (100GBASE-DR) and 400Gb/s (400GBASE-DR4) 500-meter reach interfaces currently defined by IEEE 802.3 Ethernet. Preliminary specifications are now available for download.
The Small Form Factor Pluggable Double-Density (SFP-DD) MSA Group announced the release of an updated specification for the SFP-DD pluggable interface used in DAC and AOC cabling and optical transceivers. The updated specification (version 1.1) reflects enhancements to the mechanics and drawings of the two-lane, high-speed, high-density, 3.5W interface and addresses backward compatibility with legacy SFP and SFP+ style cables, modules, and AOCs. SFP-DD interfaces are comprised of a module and cage/connector system and operate at up to 25Gb/s NRZ or 56Gb/s PAM4 per-lane modulation, providing aggregate bandwidth of 50Gb/s NRZ or 112Gb/s PAM4 with excellent signal integrity in enterprise environments.
AerosUSA
's cable glands for transit industry applications are now approved to NFPA 130 and ASTM E-1354 standards, exceed the requirements of EN 45545-3, and meet the demands of fire resistance class E30.
Northwire
, a LEMO group company, has completed laboratory testing to certify its BioCompatic material line in accordance with ISO 10993-10 irritation and skin sensitization requirements. Free of phthalates, halogens, and latex, BioCompatic materials enable optimized, safe, and dependable medical cables that meet some of the most stringent industry standards, including biocompatibility under USP Class VI and compliance to ISO 10993-5 cytotoxicity.
The Electronics Representative Association (ERA) will host an inaugural event at the World Trade Center Guadalajara on February 21 to showcase its many membership benefits to manufacturers' reps, distributors, and manufacturers. The meeting will feature a brief presentation of ERA and assess the industry's interest in opening an ERA chapter in Guadalajara to provide support for all of Mexico. Currently, many ERA members support the greater Mexico market through their membership in the US.
IPC — Association Connecting Electronics Industries® announced the December 2017 findings from its North American (NA) PCB Statistical Program. Positive year-over-year shipment and order growth continued in December and, due to a sharp order increase, the book-to-bill ratio climbed to 1.15. Total NA PCB shipments in December 2017 were up 3.7% compared to December 2016 and increased 12% compared to November. Shipments ended 2017 down 1.8% compared to the 2016. PCB bookings in December grew 33.9% year-over-year, resulting in annual 2017 order growth of 8% above 2016. Bookings in December were up 29.1% compared to November. For more information, download the latest edition of IPC's North American PCB Market Report.
IPC also introduced a new, more comprehensive Enterprise Membership option that simplifies its dues structure to make it easier for all divisions, groups, and employees of a company to access the rich suite of IPC member benefits.
The ECIA recently welcomed eight new companies to its roster of prominent electronic component distributors, suppliers, and manufacturers' reps. New members include component manufacturers: Neutrik USA, Inc., Henkel Electronic Materials, Contrinex USA and Concord Electronics; distributors NEP Electronics and Nasco Aerospace & Electronics, and manufacturers' representatives G.L. Smith Associates and Astron Electronics.
Female Leaders in Tech, Everywhere (FLITE) recently appointed Lydia Zhao, based in Shenzhen City, China, as Ambassador for Asia and Michelle Ogihara, based in Los Angeles, to the U.S. team. The organization plans to continue growing its board by investing in regional figureheads.
Recently posted:
[related_posts limit="10″]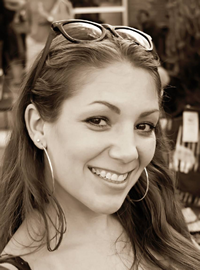 Latest posts by Christine Stieglitz
(see all)