IMS 2016 Recap: Industry Growth and New Microwave Products
At IMS 2016, 5G and microwave applications dominated, according to our man on the floor, Bishop & Associates' David Shaff.
IMS 2016 or, more appropriately, "Microwave Week," continues to reflect the growth of wireless technology. Organized by the IEEE Microwave Theory and Technique Society (MTT-S), this year's IMS began with the RFIC Symposium, continued with the MTT-S Conference, and ended with the ARFTG Conference (for automated testing). With 75 technical sessions, multiple tutorials, and a sold-out, record-setting exhibition with more than 650 companies, IMS reflected the energy of this growth industry.
Exhibitions showcased everything microwave from simulation software and modular 145GHz test sets to increased 1mm interconnects and Terahertz waveguides. Although specifications will not be finalized for several years, companies are working feverishly to develop capability to service 5G and IoT. Dr. Amarpal Khanna, the general chair for IMS 2016 (and senior research engineer with National Instruments) says, "We're seeing incredible advancements in technology, but we need to ensure we have an adequate infrastructure to support these emerging applications, with emphasis on microwave and millimeter wave hardware and systems."
According to Greg Peters, vice president and general manager, Component Test Division, Keysight Technologies, "We are seeing continued activity requiring higher performance/frequency, yet [with] lower cost for cables, connectors, and other interconnects. Geometric increases in data rates due to rapid increases in video across the internet drive backplane bandwidth requirements, which creates requirements for higher measurement capability. Typically, a 2X-to-3X measurement bandwidth is required versus the data rate. Backplane measurement systems at 50GHz and 67GHz are commonly used, and we can expect this bandwidth to increase."
Keysight Technologies and National Instruments were IMS Platinum Sponsors. Keysight displayed new handheld instruments and connectorized 67GHz and 110GHz VNAs plus PNA-X with spectrum analysis for device characterization up to THz. Anritsu also showed new 5G modulated VNA measurement systems and VNAs for 60 to 90GHz E-Band and 125GHz, while National Instruments presented modular WG capability to 145GHz. Rohde & Schwarz featured demos that included 5G device characterization, radar, satellite, and transmit-receive measurement setups. Copper Mountain Technologies exhibited 50- and 75-ohm VNAs for 100kHz to 20GHz, as well as modular overlapping WG band for measuring 50 to 110GHz. Calibration verification test boards for use with VNAs were exhibited by Anritsu, Giga-Probe, and Signal Microwave.
Many companies exhibited families of SMP- (GPO-) type connectors with focus on miniature SMPM (cable versions are also termed "SMPM-T"). Single-line and multi-port SMPM threaded-coupling cables have direct-mating female plugs without the need for intermediate bullets. SMPM/SMPM-T are offered by Astrolab (HUBER+SUHNER), Carlisle Technologies, Corning Gilbert, Micro-Mode, Molex, SV Microwave (Amphenol), Winchester Electronics, and others. Southwest Microwave showed its similar SuperMini cabled connectors with 0.9mm interface. However, the most significant item for those involved with SMPM connectors was Micro-Mode's airline calibration kits to enable confirmation of VNA test results.
It was almost the norm for connector companies to offer interconnect products for V- (to 67GHz), E- (including 92 to 95GHz), and W- (to 110GHz) Bands. Lots of new 1mm and 1.85mm (plus specialized 0.9mm and 0.8mm) connectors were on display, as well as both within-series and between-series adapters for 1mm-to-1.85mm, – 2.92mm, – 0.9mm, and combinations thereof.
To be successful in µW and mmWave markets, distributors exhibiting at IMS are evolving to become technical resource centers. John Farley, director of marketing with Pasternack, says its plan is to fully "parallel the needs of the RF engineer." All products have technical specifications and all cable assembly lines have VNA and/or Low-PIM test equipment, with 67GHz VNA on-site when needed. In addition to an almost unending array of microwave interconnects and other components, Pasternack presented its new 60GHz Product Development System (Prototype/Experimentation Kit). Its website offers technical support close to the level of IEEE MTT-affiliated Microwaves101, which also exhibited.
Another distributor, BJG Electronics, has jumped into RF/microwave manufacturing by purchasing several connector families from W.L. Gore & Associates, resulting in new lines of high-performance test cables, connectors, and connector savers (adapters), with confirmation testing using R&S 40GHz and 50GHz VNAs.
San-Tron Inc. displayed its new pressure-sealed coax connectors that meet 10-3cm3/sec leak rate after accelerated stress testing per MIL-STD-202, Method 212 (MIL-STD-202-212, 18 April 2015) including 2.29mm, SMA, N, 7/16, and 4.3/9.5 mini-DIN. Unmated pSeries connectors meet IP68 requirements and provide sealing for applications that require long-term protection. The design does not use internal O-rings or silicone grease but rather involves unique internal construction and proprietary dielectric material. Results include one of the most unique adapters seen at IMS – an SMA jack (for external/exposed environment) transitioning to miniature U.FL for environmentally protected within-the-box connections.
A first-time exhibitor with a 13-year history of shipments of 25M connectors and 11M cables, evissaP (yes, that's "passive" backwards), purchased Avnet's high-frequency cable operations in December 2005. As explained by Dr. Shaobai Mo, Ph.D., vice president, applications engineering, evissaP designs its own connectors and has specialized low-volume operations in San Jose, Calif., plus high-volume assembly in China for US customers. Dr. Mo stressed that evissaP does not sell in China and has very strict materials control with plating thicknesses confirmed by XRF measurements. New products include "eP-Formable" cable and cable assemblies, similar to well-known "conformable cable" but with a different structure that permits tight 90-degree bends without degradation, which eliminates the need for expensive 90-degree connectors with performance to 26.5GHz.
The Molex booth showcased its recent acquisition of FTC Electronics, which added Combo-D coaxial contacts and connector assemblies to the supplier's product lines. In addition to traditional RF connectors, new products included environmentally sealed FAKRA automotive connectors and Temp-Flex air-dielectric ultra-low-loss flexible coaxial cables including .033-diameter flex for potential bandwidth of 140GHz.
As expected, there were a significant number of Asian exhibitors and attendees. Japanese companies stressed "Japanese quality and Japanese materials" to counter concerns about Chinese steel. By contrast, US firms that produce in China seem to have good control of the alloys needed, although some discussions covered GIDEP alerts about offshore procurement that may be in violation of the (ITAR) Berry Amendment.
Presentations, exhibitions, and discussions generally reflected that 40GHz has replaced RF-to-26GHz, and targets are now 60GHz to 67GHz and the new E-Band to 95GHz for expected wireless microwave needs. Attendees acknowledge that the overall US defense budget is at its lowest in decades, but increased build-up for electronic warfare, radar, ISR systems, and planned network-centric forces will require significant RF/microwave hardware.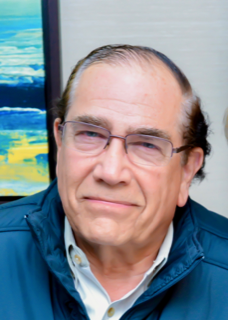 Latest posts by David Shaff
(see all)