High-Temperature Connector Products
This week's Product Roundup highlights high-temperature connector products rated for maximum operating temperatures of +125°C or higher and well suited for use in industrial, automotive, and transportation applications, as well as military, aerospace, and medical applications.
High-Temperature Connector Products 
AirBorn
's highly customizable M-Series Micro-D connectors are designed for mission-critical applications that require high-density, high-reliability interconnect solutions, including geophysical, downhole, and deep-sea exploration equipment, oil and gas drilling equipment, navigation, communications, and radar systems, medical devices, engine controls, and avionics equipment. The ruggedized, field-proven microminiature connectors meet or exceed MIL-DTL-83513 performance specifications, offer one of the largest arrays of termination, configuration, mounting, and hardware options available in today's marketplace, are made in the USA, and are rated for operating temperatures up to +205°C. They are available in I/O, straight, right-angle, and SMT board-mount models with 1–4 rows and 9–128 contacts with 1.27mm (0.05") spacing and four points of contact for trusted connections. Options include cable-to-cable, board-to-cable, SMT-board-to-cable, filtered cable, rear-panel-mount, right-angle-board-mount, and connector saver configurations, custom configurations, complete cable assemblies, and accessories including straight, 45°, and 90° backshells with EMI and RFI protection.
PEI-Genesis
stocks ITT Cannon's MDM Micro-D (M83513-Style) connectors for high-temperature, harsh-environment aerospace, industrial, defense, oil and gas, and medical applications that require lightweight, microminiature connectors with high-density contact configurations, ruggedized shells and sealing mechanisms, and high-reliability performance, including satellites, geophysical and downhole drilling equipment, missile systems, robotics, handheld test equipment, commercial avionics systems, and navigation systems. The series features high-strength aluminum alloy shells in eight sizes, straight flange-mount plug and receptacle styles with solder, printed-circuit, or pre-wired terminations, a high-reliability micro-twist-pin contact system with Pos-A-Line alignment features, 9–100 Size 24 gold-plated copper alloy MicroPin™ or MicroSocket™ contacts on 1.27mm (0.050") centers, and a variety of plating and insulator options. The series can also accommodate special arrangements of power and coaxial contacts and features both silicone interfacial seals that prevent the ingress of environmental contaminants, humidity, and moisture when mated and high-quality epoxy encapsulations on the wire side that lock the contacts into the insulator, prevent contact pullout,  and provide additional protection from environmental contaminants. The series is also resistant to shock, vibration, salt spray, and chemicals and is rated for 400VAC, 3A, 32–24AWG, 500 mating cycles, and operating temperatures extending from -55°C to +200°C.
Amphenol Pcd
's Solaris Series rectangular, plastic connectors are small, rugged, and lightweight, and deliver reliable performance and ease of use in low- and medium-power commercial, military, and unmanned aircraft applications with high mating cycles and wide operating temperatures, including power and signal distribution, lighting, cabin service, and in-flight entertainment systems, and seat arms, seat backs, tray tables, compartments, ceilings, and side panels. Featuring a spring-loaded slide lock mechanism that enables single-handed, tool-less mating, effectively eliminating the foreign object debris commonly found in typical screw-mount D-Sub connectors, each housing is ultrasonically welded to achieve void-free joints and crack-free operation, and has raised finger ridges for a sure grip, built-in cable tie access holes for zero-footprint connections to bulkheads or cable bundles, and interfacial seal and wire seal grommets for IP67 protection from dust, moisture, and corrosion. The series also exhibits robust resistance to shock and vibration, and is rated for 5–13.5A, operating temperatures extending from -65°C to +150°C, and a minimum of 500 mating cycles. 
Fischer Connectors
' Fischer Core Series Brass offers an extremely versatile range of high-reliability push-pull connectors and cable assemblies with compact, rugged form factors made using premium materials and built to provide peak performance for 10,000 cycles in medical, military, automotive, marine, and instrumentation applications exposed to temperatures extending from -100°C to +200°C and hazards including vibration, radiation, chemicals, up to 1,000 hours of salt mist, most sterilization processes, underwater submersion, and vacuums. The series is fully adaptable with regard to both configuration and size, supporting low-voltage, high-voltage, coax, triad, hybrid, multi-polar, and fluid transmission options, and is available with IP50, IP68/69, or hermetic sealing, mechanical keying, color-coding, and a patented push-pull locking mechanism for quick and easy operation. It also features contacts with arc-shaped metal guides to further ease connection and disconnection processes, is competitively cost-effective, and can be pre-cabled in an ISO 9001 and ISO 13485 facility upon request.
Mill-Max
's 858 Series ruggedized, long-stroke, spring-loaded connectors deliver consistent, reliable performance for more than one million cycles in demanding, harsh-environment applications that experience side loading, great variation in vertical engagement, high shock and vibration, extreme temperatures, and high cycle counts. The series has a 4mm pitch, heavy-duty spring pins with 1.27⌀ plungers that resist bending during the application of side loads, and gold-plated stainless steel springs that ensure reliable operation over one million cycles and are less prone to stress relaxation when operating at higher temperatures over time (260°C max. for one hour and 180°C max. for 24 hours). It is available in through-hole, SMT, and SMT-with-alignment pin versions with high-temperature, molded Nylon 46 housings that are compatible with RoHS soldering processes and have integrated mounting tabs for secure attachment and flanged bases for stability. Each spring pin is rated for 9A at a 10°C temperature rise with a contact resistance of less than 20mΩ.
AVX Corporation
's 00-9296 Series vertical, top-entry, poke-home wire-to-board connectors for discrete 18–22AWG solid or stranded wire deliver simple, robust, repeatable, and cost-effective wire terminations that replace both inconsistent hand-soldered connections and costly two-piece connectors in perpendicular, low-pin-count industrial, commercial, smart grid, and solid-state lighting (SSL) applications with limited PCB space and conditions that make it difficult to achieve repetitive and reliable processes and maintain solder integrity, including power supplies, motors, drives, solenoids, sensors, fans, and pumps, smart grid meters, breakers, and panels, commercial building controls, and LED drivers, fixtures, signage, and streetlights. The compact, single-position connectors feature a proprietary, stamped and formed, single-beam, phosphor bronze box contact with lead-free tin-over-nickel plating that maximizes board attachment strength, exhibits high spring-force and robust resistance against fatigue and corrosion, and securely captures and retains an 18–22AWG wire, delivering maximum electrical integrity. The series also features a minimized X-Y footprint that is 23% smaller than the next-smallest vertical poke-home solution from AVX to further ease design-in on densely-populated boards; an integral, molded flange that replaces costly Kapton® tape and provides a generous vacuum pick-up point for automated SMT placement; and eight UL-approved, color-coded insulators that make it easy for users to match discrete wires for error-free termination in multiple-wiring applications. The series is rated for a minimum of 600VAC, up to 8A, three-cycle durability, and operating temperatures extending from -40°C to +130°C. Versions designed to accept 18AWG are rated for 8A, 20AWG versions are rated for 7A, and 22AWG versions are rated for 6A.
Remke's silicone-molded Mini-Link™ cable connectors and cordsets exhibit rugged resistance to extreme temperatures, chemicals, ozone gasses, and UV radiation, and are ideally suited for harsh-environment applications with high reliability requirements. They provide excellent electrical insulation, IP68 and NEMA 6P protection, and field-wiring capabilities for enhanced design flexibility in applications where it's difficult to design or plan wiring due to changing conditions, as well as ease of installation and long-term maintenance. They also feature precision-machined contacts with gold-over-nickel plating for enhanced corrosion resistance and conductivity, integral strain relief with machined, black anodized aluminum or stainless steel coupling nuts, and eight-indentation wire crimps to ensure secure terminations, and are rated for 600V and operating temperatures extending from -50°C to +180°C. The silicone-molded Mini-Link connectors meet or exceed UL, CSA, NEMA, SAE, IEC, and automotive specifications and are available as straight and right-angle plugs with two- to 12-pole configurations, straight and right-angle mating receptacles with Viton O-rings and an optional flange design, and as male/female cordsets with two- to five-pole configurations and with custom cords lengths and hard-service SOOW, SJOOW, and STOW cable configurations upon request. Ideal applications extend across the industrial, automotive, medical, aviation, aerospace, transportation, and off-highway markets and include conveyor sensors, automated assembly equipment, packaging equipment, robotics, transportation systems, and construction equipment. The Mini-Link line is also available in molded rubber for high-temperature and high-flex applications, molded PVC for general applications, and molded TPE for applications in corrosive, chemical-rich environments and can be slightly modified to fully customized to meet individual application demands. The line is also available with free product design assistance, rapid prototyping services, and both small- and large-volume manufacturing runs with quick turnarounds, 100% product testing, and compliance certification, and is designed, engineered, and manufactured in the USA.
Samtec's T2M and S2M mated connector set is designed for rugged, high-temperature, high-shock and -vibration applications. It is polarized and shrouded, rated to 125°C, and available in through-hole and SMT vertical and right-angle configurations with optional weld tabs and screw-downs to increase the mechanical strength of the connector to the PCB. It is also equipped with reliable and redundant, four-finger Tiger Eye™ contacts made of heat-treated beryllium copper (BeCu), which retains its shape under a wide variety of conditions, exhibits superior spring properties ideal for high-mating-cycle applications, and has a micro slot tail that allows solder paste to penetrate the slot and wet a larger surface area on the lead to achieve greater solder joint strength than flat leads. The dual-row S2M vertical socket strip features high-reliability Tiger Eye contacts on a 2.00mm pitch and is available with nine standard pin-counts spanning 2–30, myriad non-standard options spanning 6–50 (available upon request), and through-hole or surface-mount terminations, as well as three plating options (flash selective gold, selective gold, and light selective gold) and optional locking clips, dual screw-downs for 0.62" boards, and polyamide pick-and-place pads. The T2M terminal strip is available in vertical and right-angle configurations with 10μin or 30μin of selective gold plating in the contact area and matte tin plating on the tail.
BTC Electronics
builds circular D38999 Series III connectors from Conesys/Aero Electric to spec from stock. Used in high-performance military and commercial aircraft, spacecraft, missile systems, ground vehicles, communication equipment, and other demanding, mission-critical applications, the range features a one-turn coupling system with self-locking acme thread on the RFI grounding plug for durability, thick wall sections and a large coupling surface area for increased strength and shock resistance, firewall capabilities, a scoop-proof design, and superior contact stability and, depending on shell and plating material selections, can be rated for operating temperatures up to 200°C. Options include wall-mount, box-mount, and jam nut receptacle, self-locking plugs, and hermetically sealed configurations made of stainless steel, aluminum, or composite materials and plated with electroless nickel, electrodeposited nickel, nickel, nickel Teflon, oblive drab cadmium, passivated stainless steel, or black zinc nickel.
ODU
's LAMTAC® high-performance contact system with lamella technology features turned carries with one or more stamped lamella belts, the individual slats on which make for a multitude of contacts points, guarantee a high level of contact security, and support ease of installation. LAMTAC and LAMTAC HTC (high-temperature and -current) contacts exhibit high contact reliability, high current-carrying capabilities (up to 2,400A), high temperature resistance (up to 200°C), low contact mating and unmating forces, high vibration stability, and high durability (10,000+ mating cycles) and offer cost-effective pricing. They are available with crimp or solder terminations in sizes spanning 22AWG to 4/0 and are well suited for use as charging connectors and internal interfaces in industrial, test and measurement, and e-mobility applications, including industrial HVAC systems and electric and hybrid-electric vehicles (EVs and HEVs).
NorComp
's 684M Series mixed-contact, right-angle D-Sub connectors — part of its larger M-SERIES and POWER-D lines — are available in 12 industry-standard contact configurations (3W3, 3W3K, 5W1, 7W2, 8W8, 9W4, 11W1, 13W3, 13W6, 17W2, 21W1, and 21WA4) and custom contact arrangements upon request. Standard layouts accommodate both high-current (40A) power contacts and 5A signal contacts and feature 9, 15, 25, or 37 machined copper alloy contacts plated with full gold flash, pre-loaded in black, UL94 V-0, glass-filled thermoplastic insulators, and housed in nickel-plated stainless steel shells. The series also features nickel-plated cold-rolled-steel brackets and nickel-plated brass board locks. It is rated for a minimum of 5GΩ insulator resistance, 1,000VACrms dielectric withstanding voltage, a maximum of 1.0mΩ power contacts resistance and 2.7mΩ signal contact resistance, a maximum of 4.5kg insertion force, a minimum of 0.3kg extraction force, and operating temperatures extending from -55°C to +125°C and is compliant with the RoHS2 directive.
Rosenberger
supplies custom connector systems designed and manufactured to exhibit rugged resilience and extreme durability in high-temperature, harsh-environment applications with temperatures up to 450°C, including engine compartments, boilers, and ovens. These high-temperature connector solutions are made using robust heat-, chemical-, and corrosion-resistant materials, such as ceramic and stainless steel, and advanced thermal and electrical simulation software to ensure high-reliability performance in extreme environments and corresponding components, including cable assemblies, housing connectors, and matched antenna systems can be developed in-house or in close cooperation with its customers and industry partners. Solutions can incorporate variable and fitted housing sizes, non-contact connections, hermetic sealing, and an array of other attributes and support frequencies up to 2.4GHz.
Materion
's high-temperature nickel beryllium Alloy 360 (UNS N03360) is age-hardened to achieve high levels of strength, hardness, and thermal conductivity, reliably maintains effective spring characteristics in temperatures up to 350°C, and is ideal for the development of electrical, mechanical, and electromechanical components subjected to such extreme temperatures for short periods of time, including high-pressure and high-temperature connectors, high-reliability electrical systems, heavy-duty controls, fire protection sprinkler systems, thermostats, bellows, diaphragms, and burn-in and test sockets. Alloy 360 exhibits high resistance to wear, thermal shock, oxidation, and corrosion (surpassing even stainless steel) in temperatures up to 425°C and offers additional advantages including tensile strength approaching 300,000psi, yield strength up to 245,000psi, excellent formability, stress relaxation of less than 5% at 200°C, and fatigue strength (in reverse bending) of up to 90,000psi at 10 million cycles.
Power & Signal Group stocks Aptiv's USCAR-compliant Optimal Component Series (OCS) 1.5 Sealed and Unsealed Connection Systems, which are especially engineered for high-reliability, enhanced-warranty performance in today's passenger and commercial vehicle applications and designed for compatibility with industry-standard housings, mating interfaces, and terminal cavities to enable easy integration into OEM and tiered supplier products. Both the sealed and unsealed systems feature hand-mateable, polyester, male and female housings with primary lock reinforcements, audible confirmation of proper mating, an USCAR clip slot, optional connector position assurance (CPA) features, and 2, 3, 4, 6, 8, 10, 12, or 16 tin- and silver-plated male and female terminals on a 3.50mm pitch in standard USCAR interface layouts with six total indexes for expanded application flexibility. Both systems also feature robust female terminal contacts with tongue overstress and contact nose protection, terminal crimps validated to SAE/USCAR-21, and superior Six Sigma projected terminal reliability at 150,000 miles per the USCAR-20 life test and accept copper or aluminum cable diameters extending from 0.13mm2 to 2.0mm2. The sealed system also includes a field-proven housing seal, plug-through-block-cable seal, punchable strain reliefs, and block-cable seal retainers that negate the need for loose-piece cavity plugs and is rated for operating temperatures extending from -40°C to +125°C, while the unsealed system is rated for -40°C to +105°C. Manufacturers can contact Power & Signal for information regarding samples, specifications, validation results, and benchmark testing.
JAE's MX44 Series compact, waterproof, wire-to-board connectors for harsh-environment automotive applications have a structure that closely presses the rubber seals to the mating surfaces for enhanced space savings and vibration absorption. The single-row, low-pin-count connectors have a 3.5mm side pitch and are available with two, four, or six box-type socket contacts that employ a proven double-spring structure that reliably resists twisting and single-contact waterproof structures that make each contact waterproof in its own right. To set the contacts in position and, upon mating, protect the connectors' locking mechanism, users simply insert the retainer from the wire side. The series is rated for 3A, a maximum of 5mΩ initial contact resistance and 10mΩ contact resistance after test, a minimum of 100MΩ insulation resistance, 30g vibration on each pole for three hours, and operating temperatures extending from -40°C to +125°C. In addition, many configurations are RoHS and REACH compliant.
Newark
stocks TE Connectivity's ever-expanding line of Standard FASTON terminals, which is widely employed in appliance and automotive applications, includes high-temperature nickel-plated steel receptacles UL rated to 250°C, tin-plated brass receptacles UL rated to 125°C, and tin-plated brass receptacles with 2D crimp technology, and can easily accommodate under-sized wire, which is gaining in popularity. The Standard line of FASTON receptacles has an easily identifiable dog-bone-shaped front-end that allows the mating tab to mate on a rolled edge, rather than a sheared edge, for reduced insertion force and is backward compatible with existing FASTON housings. All Standard tin-plated brass receptacles are performance tested on the sixth, rather than the first, mating cycle to allow for disconnection and reconnection during service calls without the need for receptacle replacement. In addition, the 2D crimp FASTON receptacles allow customer to standardize on four receptacles to cover their full wire range, negating the need for hundreds of other receptacles and often enabling enhanced productivity and cost-efficacy, reduced changeover requirements and application tooling, and improved inventory handling.
Amphenol ICC
's DIN 41612 High-Temperature (HT) connectors are made with a high-temperature thermoplastic polyester resin that meets UL94 V-0 flammability requirements and rigorous industrial and transportation market safety standards, including IEC 603-2, NFF 16-101/102, and EN45545-2, and reliably withstands through-hole reflow processing temperatures. They are available in Style C and C/2 right-angle header and straight receptacle configurations with two or three rows, selective contact loading patterns, 2.54mm or 5.08mm pitches that provide adequate space for PCB trace routing and enable intermateability with other industry-standard connectors, and copper alloy FMLB or LMEB contacts with Au/GXT®-over-nickel plating in the contact area and matte-tin-over-nickel plating in the terminal area. They also offer various termination types for grounding and mounting flexibility, a rear plug option for extended mating applications, RoHS compliance, and a wide range of accessories for broad application suitability. The series is rated for a maximum of 2A, ≤20mΩ contact resistance, ≥106MΩ insulation resistance, 1,000Vrms test voltage, and operating temperatures extending from -55°C to +125°C. It is ideal for use in hazardous environments and high-risk product platforms extending across the industrial, instrumentation, medical, and transportation industries. Suitable applications include onboard electronics, process control equipment, robotics, lighting, displays, energy distribution systems, test and lab equipment, analyzers, off-road vehicles, heavy-duty loaders and conveyors, rail equipment, locomotives, and imaging, monitoring, and signaling systems.
Phoenix Contact
's portfolio of M17 – M58 circular signal and power connectors are rated for use in operating temperatures up to 125°C and are easy to customize for individual application requirements using the company's online configurators for device connectors, cable connectors, and coupler connectors. Solutions extend across 13 series (CA, HC, NC, PV, RC, RF, RM, SF, SL, SM, ST, TU, UC) and offer options including various straight and angled configurations, hybrid layouts with up to 28 contacts, contact cross-sections up to 50mm2, cable entries extending from 1.00– 36.00mm, crimp, solder, and screw connections, voltage ratings up to 630V, and current-carrying capabilities up to 150A.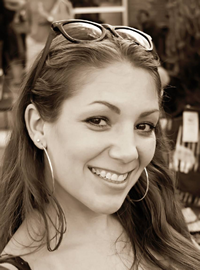 Latest posts by Christine Stieglitz
(see all)